Keep up with the latest hiring trends!
/
/

5 Pieces of Recruitment News – 21st April 2014
5 Pieces of Recruitment News - 21st April 2014
In the news this week:
New About.me Search
About.me have launched a new "People Search" feature which they claim will make it easier  "to discover amazing people" by searching interests across their user graph and then filtering the results with options such as location, additional interests and names. The new feature works kind of like Facebook graph search does, in that if you are looking for a Marketing Executive who likes music and lives in London, you just enter those elements into About.me's new search box (make sure you enter the details separately e.g. search the job title first, then search for a hobby like music, then search for the location) and it'll bring back "users who are a match".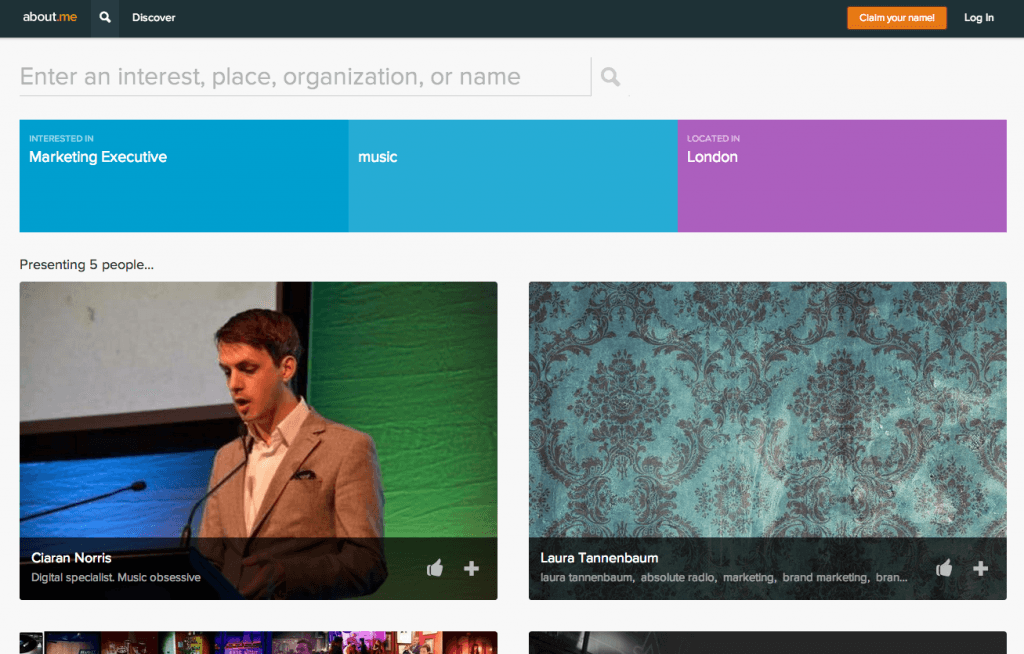 Our verdict? It's good, but still weak when compared with Facebook's graph search and a little bit difficult use. Try it out for yourself here.
Galaxy S5 Integration with LinkedIn: Will the next iOS follow?
Samsung's new Galaxy S5 will include a first-of-its-kind integration with LinkedIn that's set to "enrich your work life" and help you "be more productive and successful" – in accordance with their mission statement. When the integration is enabled on your new samsung Galaxy S5, you will be "able to seamlessly discover useful information about people directly inside the apps you use the most during the workday: Email, Calendar and Contacts".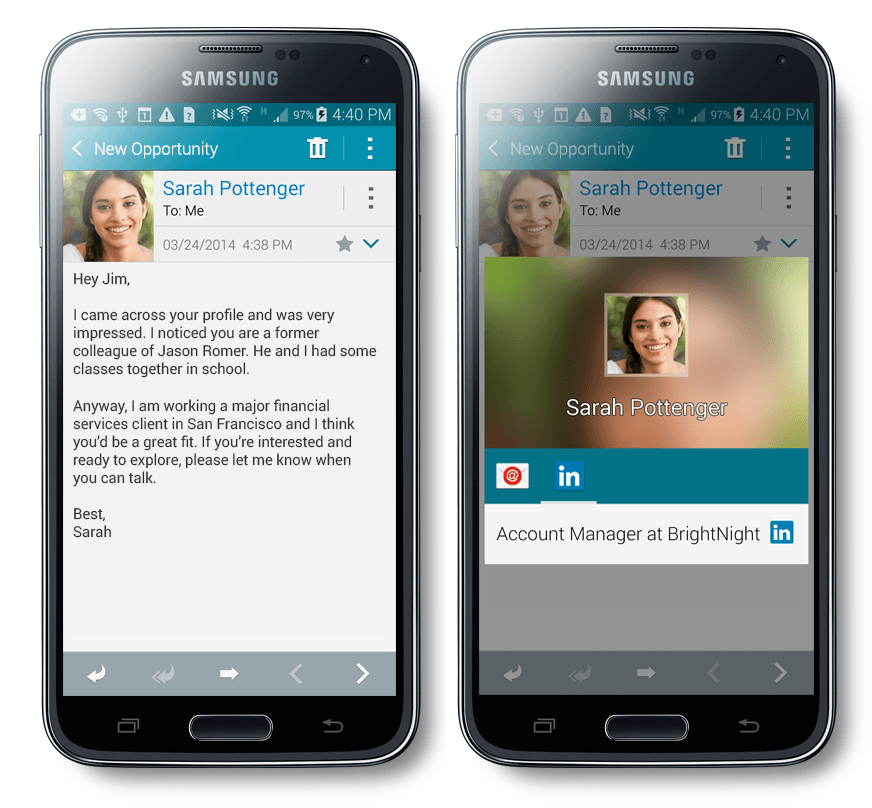 In other words, if you're viewing an email for example, the integrated LinkedIn feature will automatically find and give you rich information about that person including, their profile picture, job title and work experience, much like Rapportive does on your desktop email. Meaning if you receive an email from an unknown contact, you can "instantly evaluate who has reached out to you, where they work and what you have in common". Will the next iOS follow suit? We'll have to wait and see.
Bye Bye LinkedIn Polls
Last week it was the removal of the Products & Services tab, this week it's the announcement that polls are being "retired". As of May 15th, LinkedIn Polls in Groups will no longer be available.

To continue engaging with your fellow group members, LinkedIn are suggesting that you post "a question to get the group's response or [share] an update or [participate] in conversations on the LinkedIn homepage". Will you be sad to see the Polls feature go?
Glassdoor Release Results of Salary Inequality Survey
In a new survey tackling the ongoing issue of income inequality in America, Glassdoor have discovered that 62% of employees say they would consider new job opportunities if they didn't receive a pay raise within 12 months of starting a new job. But there are some easy-win alternatives that employers could offer (see the infographic below) which are likely to satisfy not only current employees, but also potential employees e.g. non-salary benefits.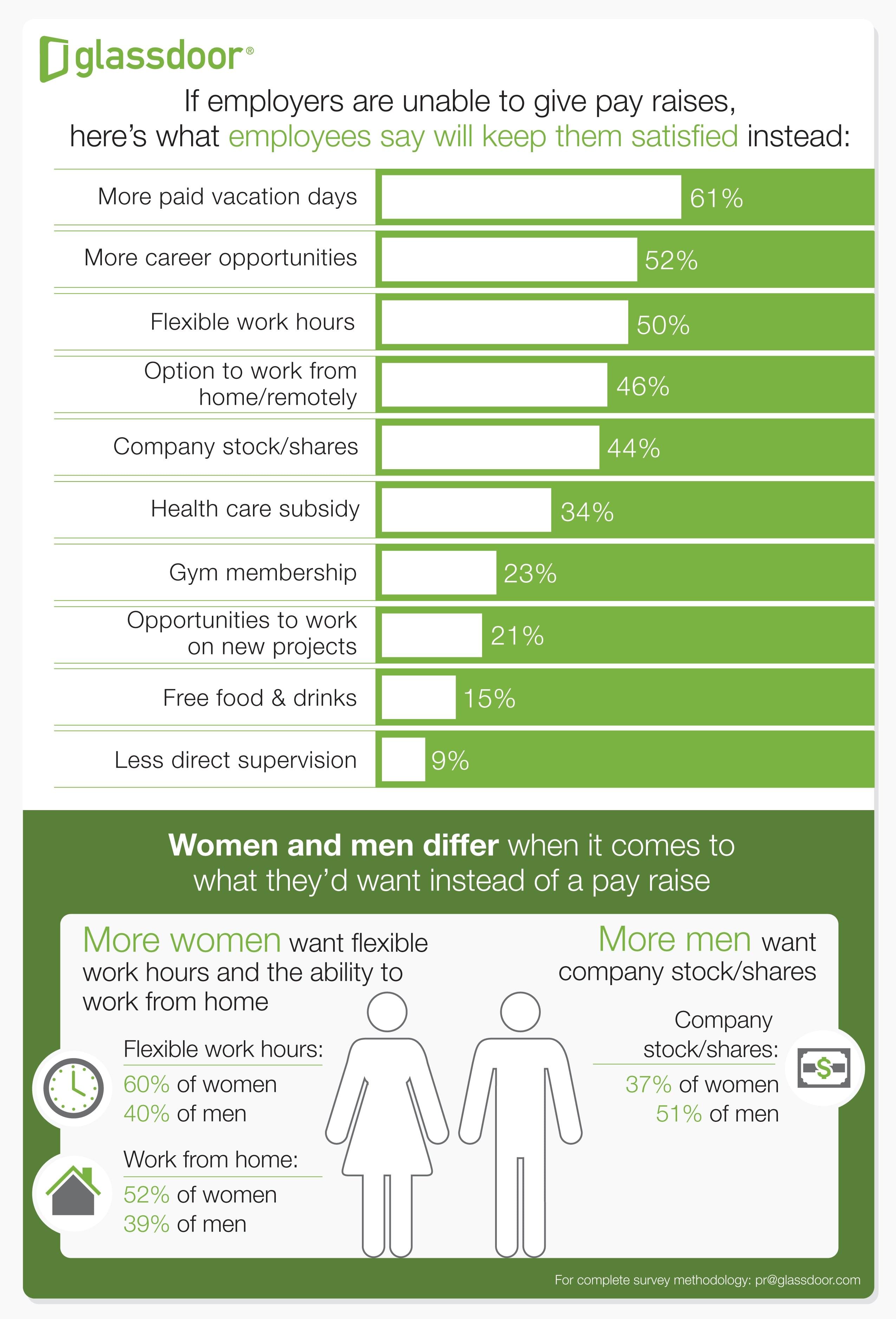 These are the kind of benefits recruiters should be focusing on and emphasising (when they are available) to win candidates, as they are great selling points and could be the very thing that swings a candidate's decision in your favour.
The survey also revealed more interesting salary related insights. Check them out below: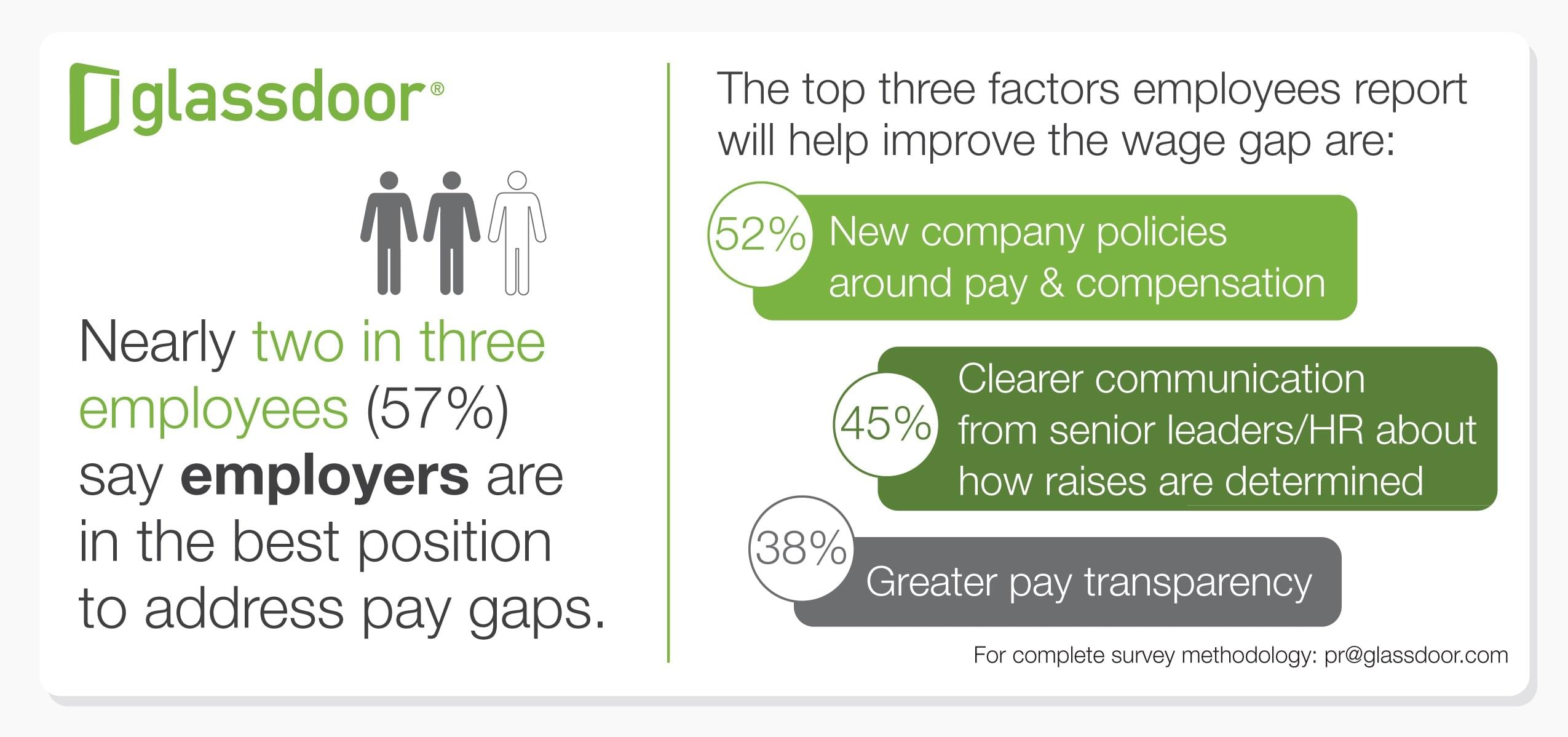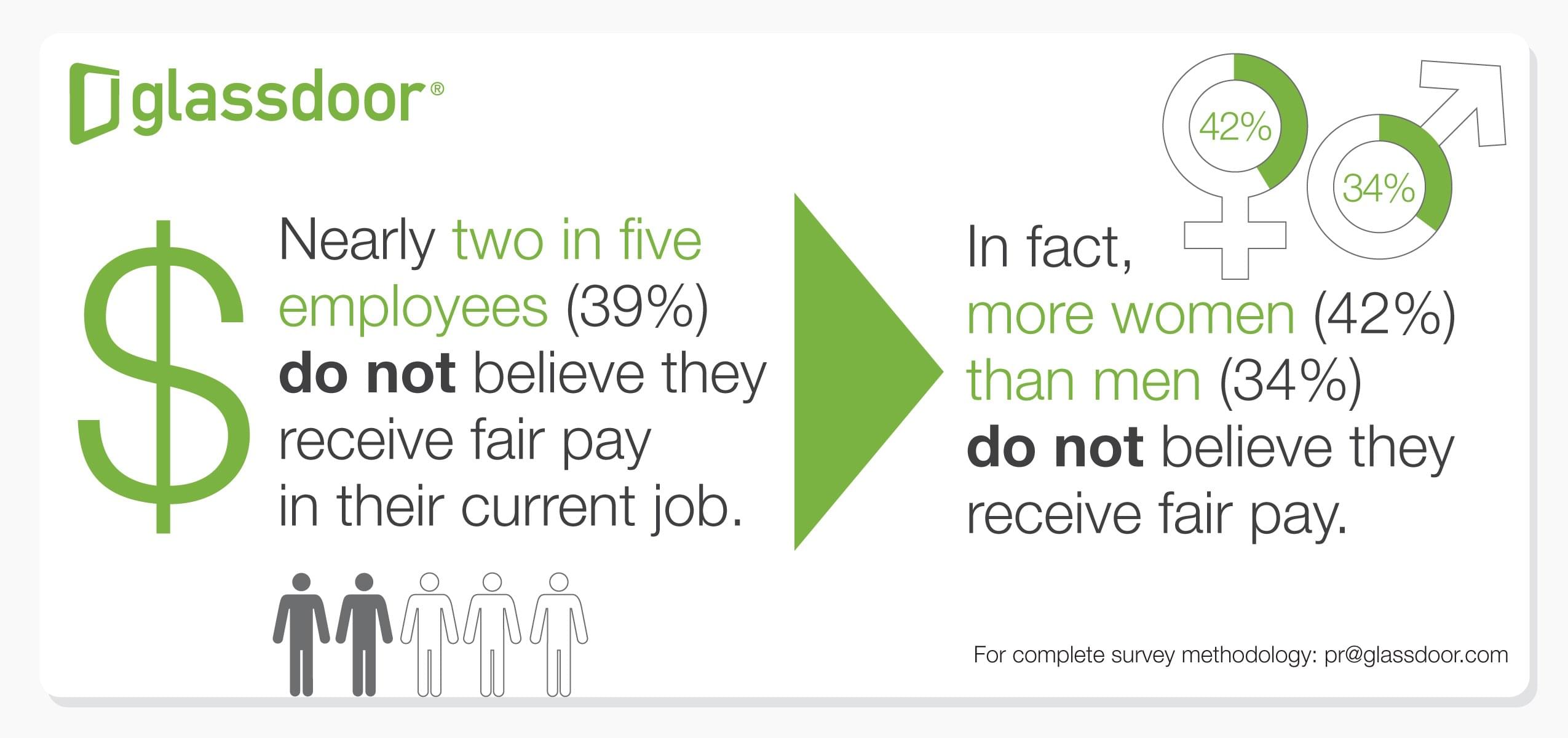 **Survey data is based on a Glassdoor survey conducted online from February 18-26, 2014 among 1,000 employees and job seekers. 
The Rise and Rise of Glassdoor
Speaking of Glassdoor, with the annoucement of their move into the mobile realm, also came news of the  massive growth in users and customers (employer subscribers doubled during the last six months) Glassdoor are now enjoying. So much so that Alison Willoughby, Glassdoor's senior vice president of people and general counsel, was prompted to say They're starting to realize they can't ignore us, "With 22 million users and 300,000 company profiles on the site we've become integral to the job search experience and employers need to become part of it". But while the company continue to growth, so do Indeed.com, who are currently nipping at their heels with Employer Ratings.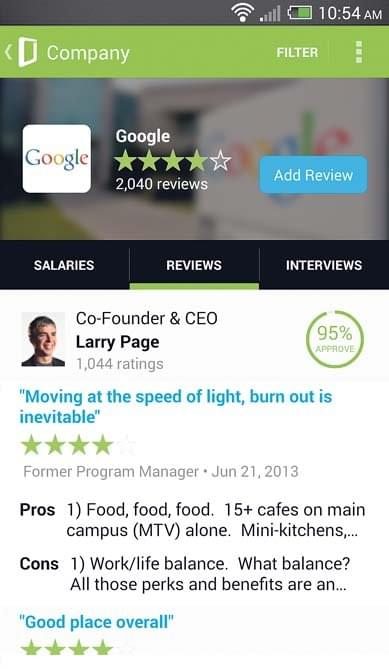 How do you feel about Glassdoor versus Indeed? Let us know in the comments below.
Find out how the likes of IBM, IKEA and Siemens
drive hiring excellence with SocialTalent
---