5 Must-Know Recruitment News Stories This Week - 8th September 2014
In the news this week:
Is Twitter's Timeline About to Get (More) Algorithmic?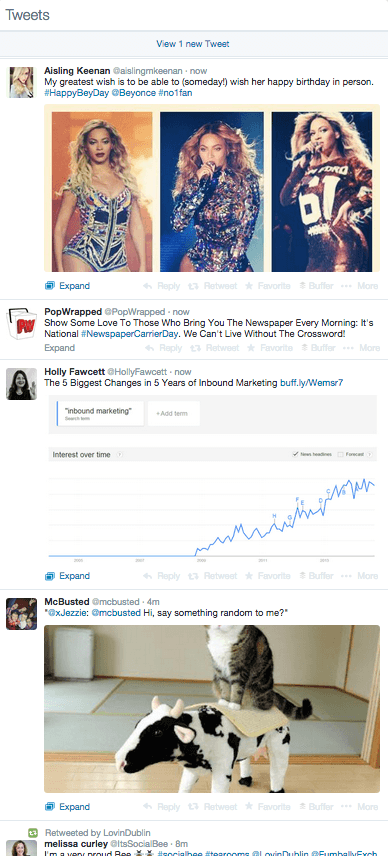 We've seen a number of changes to Twitter's product offering over the last few years, but the biggest changes to the site may still be ahead, as Twitter considers altering the core of its product: the timeline. Specifically, the site would appear to be in the process of developing a more algorithmic' timeline that chooses things to share with you based on your interests and interactions and those of your network.
Until recently, the Twitter timeline was an inviolate representation of who you chose to follow '¬€ and what they chose to share '¬€ in reverse chronological order. Then, ads and promoted tweets started getting more prominence, and the reply' mechanic started messing around with the chronology of the timeline, bumping up old tweets when they were responded to. Now, Twitter is set to go further, with a more algorithmic' approach to users' timelines.
Sources inside and outside the company have emphasised to TechCrunch.com, that the biggest challenge Twitter faces is how to show the good stuff' of Twitter to people who haven't built a decent timeline. 
As Matthew Panzarino from TechCrunch.com said:
"As any long-time twitterer knows, the service is very much what you make of it' and poor choices in initial followers (or difficulty understanding how to make those choices) likely kill off many potential users before they get hooked. 
In the on-boarding process, Twitter could use signals (who you picked to follow initially, who your friends are via contacts etc) to generate an automatic timeline of content that showed you stuff that wasn't completely dependent on your good taste' in follows.
As one person put it to me, Twitter could see that you followed a particular player from, say, the Yankees '¬€ but not one who used Twitter particularly well '¬€ and it could show you other, more prolific or engaging' Yankees players in your timeline without you having to follow them or other people in your feed having to explicitly share them via retweets or favorites.
The key, of course, is all about timeline relevancy.
Twitter's power comes from the fact that it provides and up-to-the-second snapshot of the world shared over the web. Facebook's algorithm focuses on the most read (engaged) or most likely to be read content.
Twitter's should '¬€ and I say this hopefully, not factually '¬€ focus on delivering content that's right' for the right user at the right time. That's both in content and, more importantly, temporally."
The new effort is said to be headed by Twitter's VP of Product Daniel Graf, a former Googler in the Maps department, and if it goes ahead should make for "a more compelling experience".
For more speculation on the impending changes to Twitter's timeline, click here.
TheJobPost Announced the Closure of their Funding Round
TheJobPost, the UK's leading recruitment crowdsourcing platform, has announced the closure of another round of funding totalling £600,000 and the appointment of two new Non-Executive Directors and a Board Advisor.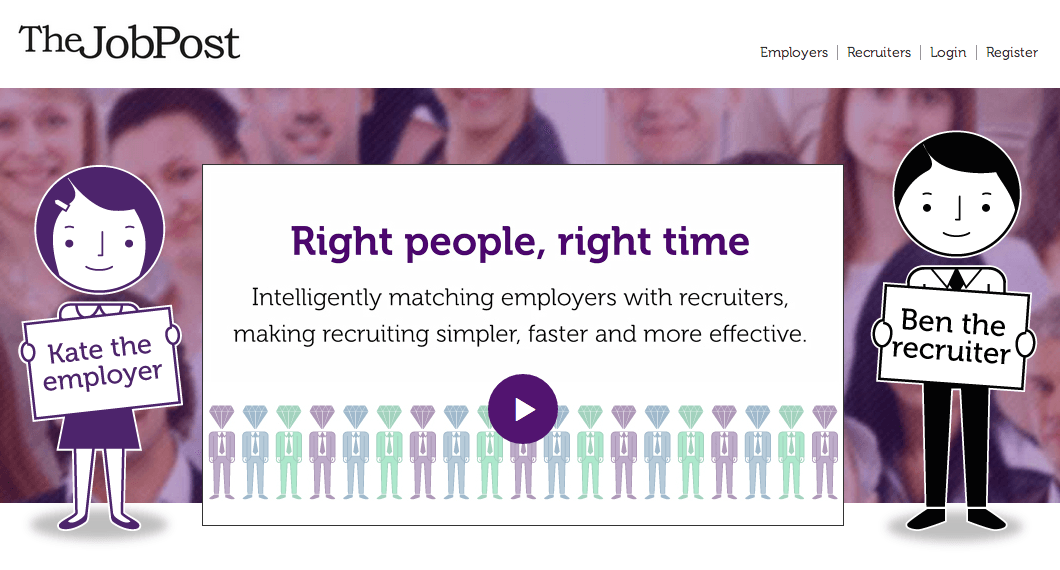 The new Non-Executive Directors are: Cindy Irvine, Co-founder of business transformation consultancy Jenson8; Alex Wilson, former Group HR Director of BT plc and Board Advisor Thomas Chambers, technology entrepreneur and former CFO of Robert Walters plc.
In an official press release, Executive Chairman, Ken Brotherston, said "TheJobPost is now entering a hugely exciting growth period". "The business has now raised investment of £1m in 2014 and the additional investment and strengthening of the Board will allow us to accelerate our product development, expand our global reach and explore new market opportunities." John Paul Caffery, CEO of TheJobPost, went on to say, "Our recent investment in a much stronger technology development team, increased sales, marketing and events capability means we've been able to meet demand from both major UK employers and RPO providers to deliver improved hiring effectiveness which is increasingly integrated with existing HR and talent management software."
LinkedIn Introduces New Icon
You may have noticed a little something new on your top navigation bar on LinkedIn this week. To separate your invites from your messages (finally!) LinkedIn have added a brand new icon to the top navigation bar.

There hasn't been any official announcement to mark the appearance of the new button, so consider this your welcome to the world little person button.
Facebook and their Privacy Check-Ups
Everyone has an issue with Facebook about something or other, but the top complaint? Not knowing who gets to see what, and how to keep private things strictly between friends. To remedy this, Facebook are rolling out a multi-step Privacy Checkup that will show you exactly what you're sharing and with whom, and which apps you have authorised permissions to use your Facebook data (that's the main scary part!).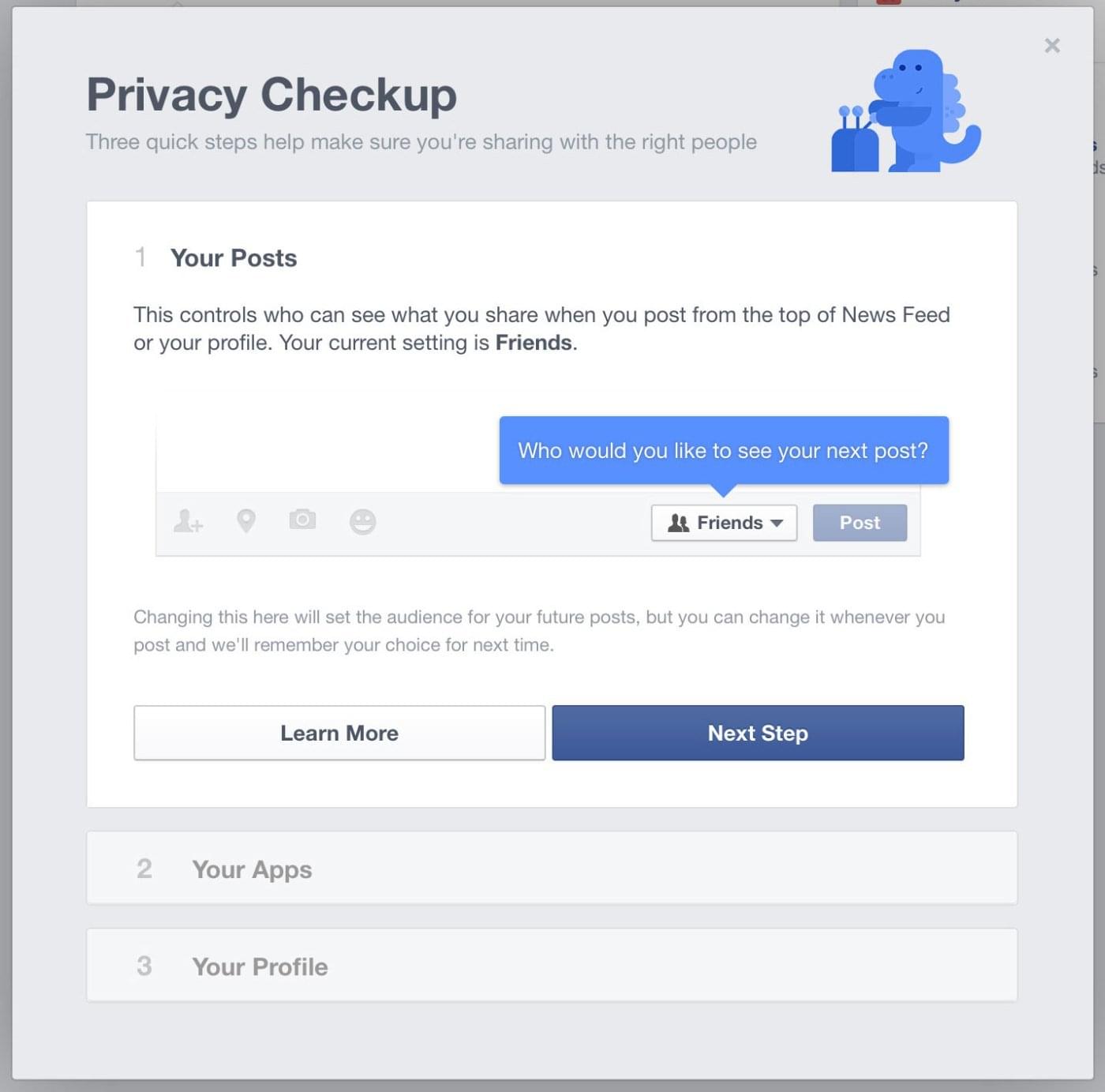 So now (hopefully) there'll be no more excuses for embarrassing Facebook photos spoiling job candidates' chances as us nosy recruiters go sourcing!
And finally… (Yet Another) Candidate Aggregator! And we actually like it… 
We've learned during the week, based on our webinar last Wednesday on Candidate Aggregators, of TrendyCoders, a really unique Candidate Aggregator for the IT industry. It's free to sign up and test it out for yourself at the moment, go to tool.trendycoders.com .
Simply select from the panel of skills and the skill strength you need, and platforms on which you would like to see their work, for example StackOverflow, Game Code, Magento and loads more. Give it a try and let us know what you think!

Want to keep up to date?
Join our 75,000+ subscribers who do!