The Robots Are Coming- Which Jobs Will They Take First? (Infographic)
We have written extensively about AI, who hasn't!? It's one of the most fascinating topics in every industry. The same questions are racing through everyone's minds. How will it make our lives better? Who are the people championing the movement? And, most importantly; how will it affect me?
Research from PwC has cleared some of this up for us. This infographic shows which how many jobs per sector are at the highest risk from the robot revolution.
FREE EBOOK
The Road to Becoming an All-Star Tech Recruiter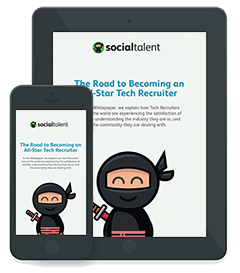 Want to keep up to date?
Join our 75,000+ subscribers who do!