Keep up with the latest hiring trends!
/
/

Find Candidates Using Facebook With This Brand New Tool!
Find Candidates Using Facebook With This Brand New Tool!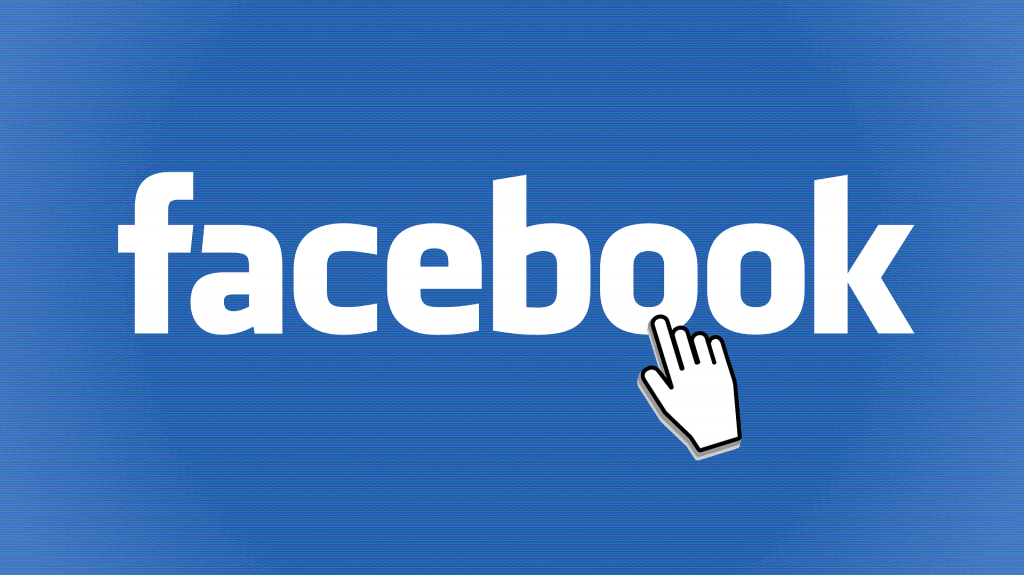 Great news, recruiters! We've just made it easier for you to find candidates using Facebook. 'Facebook, you say? But I find my candidates on LinkedIn, where they actually want to be found…not on Facebook, where they share photos of their family and stories about their nightclub antics!' Valid point, recruiters. But let's not lose sight of this very important fact – Facebook remains the largest social network, with 1.6 billion active users on the platform. That's a LOT of potential candidates right there. And remember, you aren't necessarily going to send the people that you find in your search results a friend request. What you certainly can do, however, is use the information you find on Facebook to send them an email, or to find a phone number for their current company so that you can give them a call and talk about a job opportunity that you have.
The amazing development ninjas here at Social Talent HQ have just launched a brand new Facebook search feature to our Sourcehub tool, which means that searching for candidates on Facebook can now be done with just the click of a button! Here's a quick breakdown of how it works.
Step 1: Log into your Sourcehub account. If you don't already have an account, you can set one up for FREE here.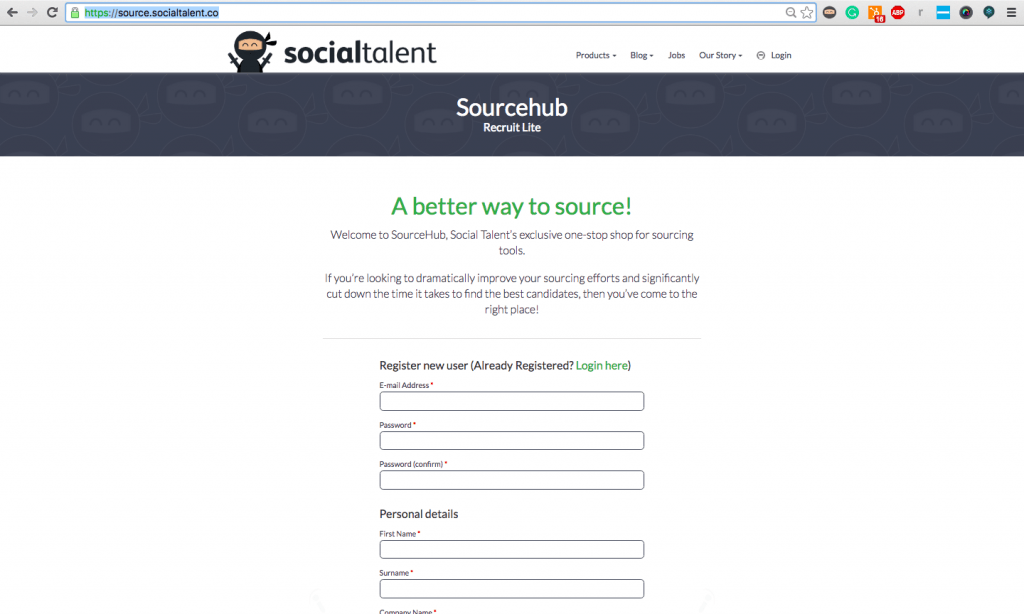 Step 2: Complete the fields with the terms/locations you're looking for candidates with/in.
The synonyms in SourceHub have been redesigned to detect the coupling of terms. For example, if a user of SourceHub enters the search string 'Account Manager', SourceHub will detect the that these words are most likely a title and will dynamically search using synonyms of 'Account Manager' such 'Account Executive' or 'Account Rep'.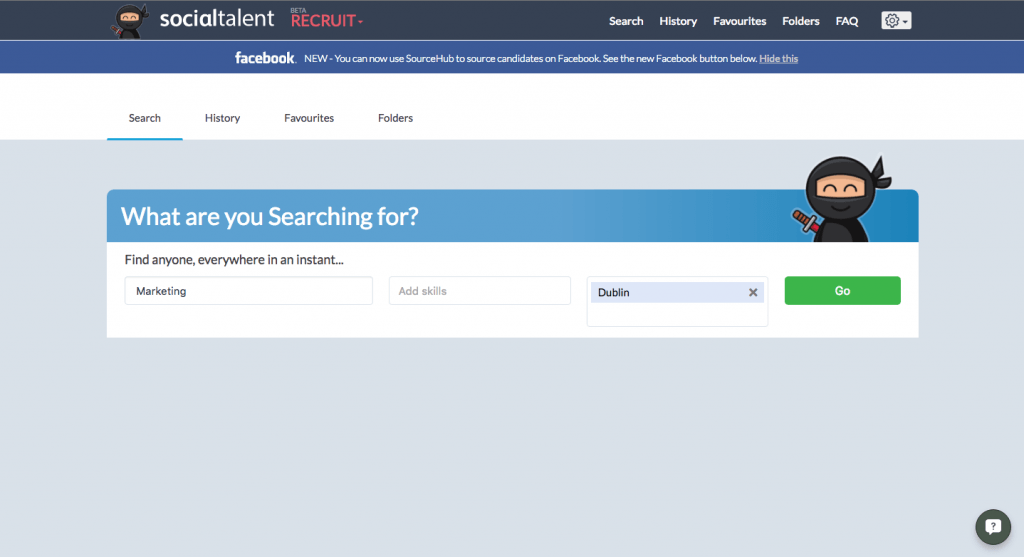 Step 3: Customise your search by adding or removing any of the pre-populated synonyms in the 'job title' and 'skills' fields.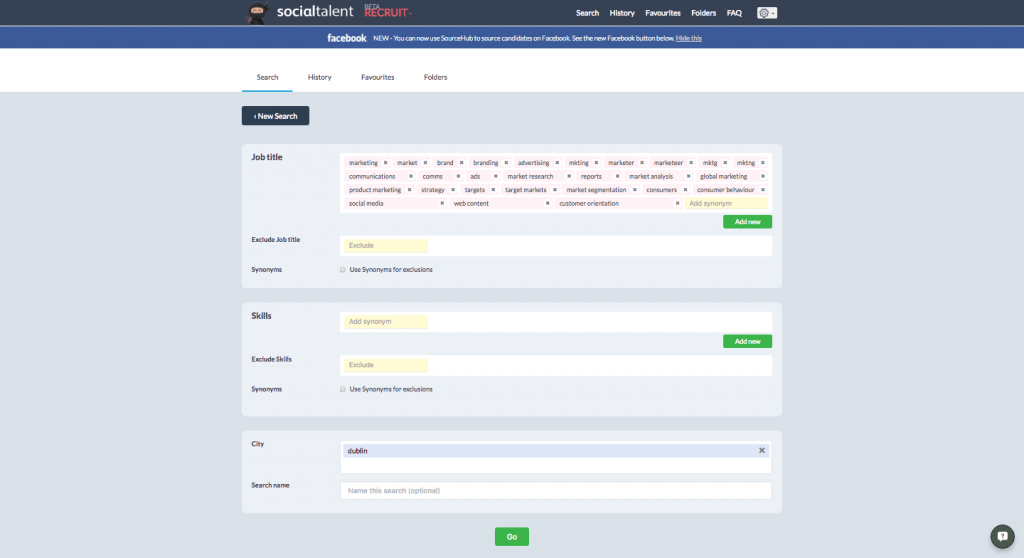 Step 4: Once you've made any adjustments, click the green 'Go' button to update your search terms. Then, simply click on the Facebook thumbnail to launch your search.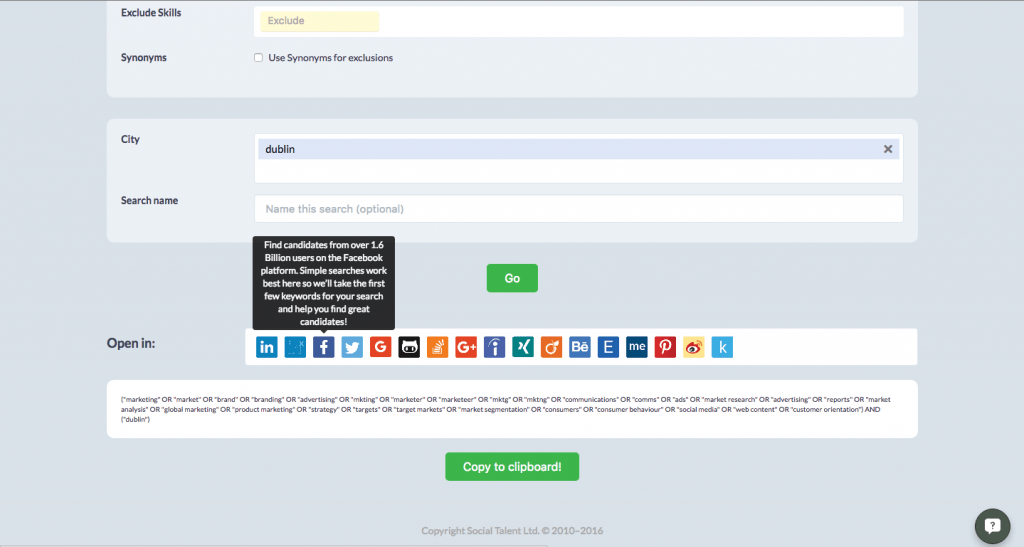 Step 5: Voilá! Your Facebook search results will launch in a new window, where you can then start to review all of your new potential candidates!
Remember, you can also launch searches in LinkedIn, Twitter, Github, Indeed to name but a few to find candidates using the Sourcehub tool. So if you're looking to dramatically improve your sourcing efforts and significantly cut down the time it takes to find the best candidates, then this is the tool for you! Try it out and let us know how you get on in the comments below.
If you'd like to get even more in-depth results from your searches, be sure to check out Shane McCusker's Facebook Search tool, which helps you to find people by name, job, location, the groups they are members of and more!
Find out how the likes of IBM, IKEA and Siemens
drive hiring excellence with SocialTalent
---