The Secret to Getting a Passive Candidate's Attention: Employer Branding 3.0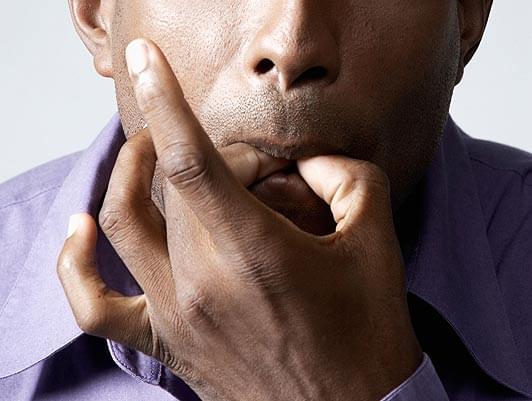 Demand for Recruiters (especially those in the Technical, IT and Sales industries) is through the roof and the amount of time it takes to fill a job opening is getting longer.
Yes, finding the best candidate for the job in 2014, is no easy task.
But as a consequence, Careerealism CEO and LinkedIn Influencer, J.T. O'Donnell, believes the recruitment industry is finally starting to realise that job postings and recruitment software just aren't enough in the effort to win the war for talent, and if companies are to stop their top talent being stolen from them in 2015, they need to start properly investing in "the single most disruptive recruitment technique we've seen in 2 decades" – otherwise known as, Employment Branding.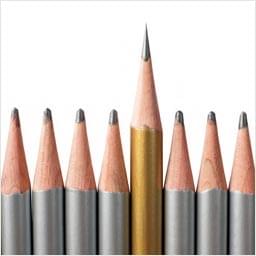 Yes, O'Donnell is of the opinion that smart companies looking for top talent, have figured out that the secret to getting a passive candidate's attention is to tell a great story about their company, that showcases what it's like to work for them. She says, "By telling stories that showcase how a company operates and what makes it special, brand awareness is created. When those stories focus on things potential candidates desire in an employer, it becomes Employment Branding." And we couldn't agree more!
So how can you ensure your company is telling the best story it can, in order to grab the attention and the imagination of potential candidates? By remembering one simple thing: Successful Employment Branding is not about telling the company's story, it's about telling the people's story.
And to help you get a true sense of what we mean by that, we invite you to take a look at the following selection of graduate recruitment videos, each taken from a different generation of Employment Branding:
The 1st Generation: "It's all about us and how amazing we are "
Example 1: Mars, "Working at Mars"
This is a "lovely" video, with cool graphics and a non-descript American voice narrating it. It's ultimately forgettable, boring and it's not representative of the brand – Mars are renowned for innovative, creative and funny advertising and this is just not it…
Example 2: PWC "Choose PWC"
This video would have been quite expensive to produce (we're talking about £70 per second, which for a 2:49 video is £11,830). And it's absolutely terrible.
The 2nd Generation: "It's still all about us, but this time with our grads telling you that"
Example 1: AstraZeneca "A Day in the Life of a Post-Doc"
This video showcases scientists from AstraZeneca, talking about their work…. oh, and just how amazing AstraZeneca are. *Yawn*
The 3rd Generation: "It's about our people"
Example 1: Deloitte New Zealand
Here, Deloitte have used a creative agency to do a mini-documentary on David (and 6 other graduates).
Instead of the usual/predictable employer branding video detailing how 'great' the company is and how 'fun' it is to work there, Deloitte decided to make their current cohort of interns, the stars of the show. They introduce humour, they showcase their experience with the Deloitte internship process so far and what they hope to achieve from it. They give an insight into the day-to-day life of a Deloitte intern (who is the same age as those he's meant to engage to apply for jobs!) including snippets of the work, the offices, the desks, the equipment and the general look and feel of the Deloitte environment (including the glorious views from the Wellington beach office).
Not once is Deloitte's branding or cultural message shoved down your throat or forced upon you. It's about the employee's journey, not the company's top-down why our culture is great strategy that the previous employer branding efforts we've seen, have ended up being.
Example 2: Jameson Distillers "The Vital Ingredient"
In this video, we're introduced to two of Jameson's graduate distillers; Aisling and Deirdre. The girls to a great job of catapulting us into their world and letting us experience their day-to-day tasks, like overseeing the commissioning process of the plant's new distillation tanks to travelling to Australia to promote a new Jameson product. We're privy to their daily routine within the company, their environment, and the aspects of the job they enjoy the most i.e. everything a graduate looking to work with Jameson, will be keen to find out about.
Just like Deloitte, Jameson haven't tried to impose their corporate culture or message upon us in this video. It's about the girls' experiences as a real member of the Jameson team and how those experiences have benefitted them personally.
In short, the fundamental difference between these two Generation 3.0 videos and those that came before them, is that they have made a real effort to showcase their talent and not their company. Instead of telling other potential graduate employees why they should work for their company, they have shown those grads exactly who applies for the position, why the applied for it, what they now do on a day-to-day basis, and ultimately, let any potential graduate employees decide whether or not it's for them. They entice grads to want to work for their company rather than grabbing at their ankles and dragging them to their company.
How to: Ensure Your Employer Branding Efforts are Truly 3.0
First things first: People are more likely to share a memorable story than facts and figures. Stories are vessels that carry your message. That's why Employer Branding 3.0 is all about telling the stories of the people who work for you. So the first thing you need to do is find the stories within your firm. Every single one of your employees has a story to tell of their time and experience in your company. Find your Trojan Horses that will carry your talent brand story along for the ride and let them tell their story in their own words. Make it all about them.
Secondly, determine how you're going to tell those stories. Consider this brilliant quote from Lady Diana Spencer's brother when doing so:
"Every news story should make you feel:
I am that person,
I want to be that person or,
I'd hate to be that person."
It was something he was told early in his career by the Editor of the publication he was working for, and he says that he has used that formula ever since and it has never failed him. And it just so happens to fit perfectly with the Employer Branding 3.0 concept too.
People have to see what others are doing and experiencing in order to want to imitate it. So the third thing you need to do is determine which social network works best for you and your employees to share their stories on. Would your employees stories be better told in video form on Youtube like the examples above? Or would daily Facebook posts be more appropriate? Would your employees feel more comfortable tweeting or Instagramming about their experiences? Find out what suits your culture best.
If at all possible, don't limit yourself to one social network when sharing these stories. Integrate your campaign like Deloitte, who not only produced several YouTube videos but also encouraged their grads to share weekly posts and pictures on Facebook. You'll catch the attention of more potential candidates that way.
Finally, just ensure that your efforts involve your people. As I've said before, this is about them. Trust their opinions and their experiences. Encourage your staff to share and mention as many aspects of the company's culture as they wish, across as many different channels as they please. To encourage them, you, your team, and the executive team need to lead by example, sharing and engaging with the content your employees share. The more observable and public you can make your culture, the more likely your targets will want to be a part of it.
Want to keep up to date?
Join our 75,000+ subscribers who do!