/
/

SlideDeck: Total Talent Acquisition & Sourcing
SlideDeck: Total Talent Acquisition & Sourcing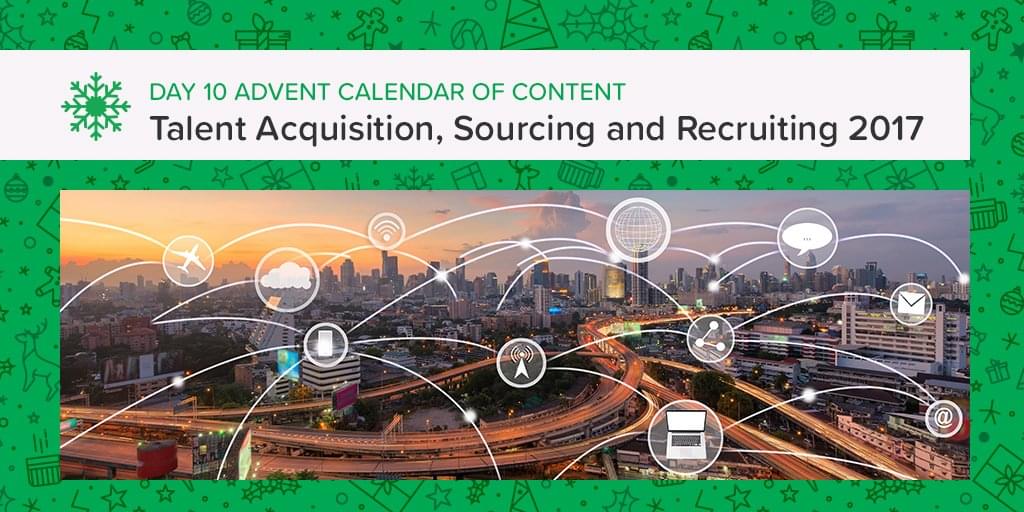 Welcome to day 10 of our Advent Content Calendar. Today, we look at  Johnny Campbell's SlideDeck from our October webinar. Back in October Johnny took some of the findings from our Global Recruiting Survey 2018, and focused on the hot topics of Total Talent Acquisition and The State of Sourcing & Recruiting.
Johnny cast an eye over some major findings which included performance-related pay, where to source talent and what the best social media channels are to find talent. Furthermore, the slides look at what you need to do to become a super recruiter and how recruiters can beat the robots!
To get more great content from SocialTalent, make sure you subscribe to our Advent Content Calendar where we'll deliver blogs, videos and slides straight to your inbox!
Find out why over 400 staffing
firms choose SocialTalent Evolve
---
Find out how you can increase your revenue and profitability
with Evolve from SocialTalent