Keep up with the latest hiring trends!
/
/

Recruitment News: Small Changes, Big Difference
Recruitment News: Small Changes, Big Difference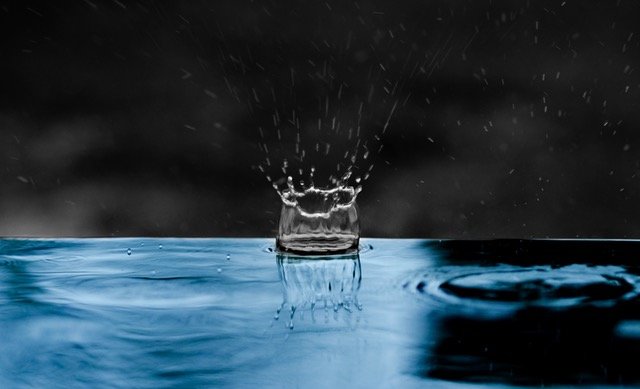 Another week and another flurry of exciting updates from the world of recruitment. This week we focus on the introduction of small features that make a BIG difference in the recruitment world.
LinkedIn Gets Contractor Friendly
LinkedIn has now made it even easier to recruit people for any type of role. You can now use a contractor search filter. Contractor Targeting allows people to advertise the fact that they may be interested in contractor positions. Contractors and freelancers are in increasing demand so it's a clever step to introduce step than can make the search process as smooth as possible.
From a recruiter's point of view, this opens up a whole new pool of potentially perfect candidates. By simply adding 'contractor' to the Employment Type section when you search with Recruiter.
Get testing this awesome feature today, LinkedIn estimates that recruiters can expect increased response rates with this nifty new tool. We can't wait to see the data from this awesome recruiting hack!
Indeed Launches Job Spotter
It has been hot news this week that Indeed has recently released the latest innovative technology to bring crowdsourcing to local jobs.
In a Nutshell:
New app lets people post 'help wanted' signs online at world's number one job site
800,000 jobs uploaded with new mobile app, 100,000 since January
Launch to help employers and jobseekers find each other
Earn rewards for snapping pictures of local job ads
Indeed, the world's largest job site, today announces the UK launch of Job Spotter, the first mobile app designed to bring offline local job postings online, and help employers increase visibility of their local opportunities.
In many parts of the UK, a large proportion of vacancies can only be discovered if jobseekers walk past a "Help Wanted" sign. Indeed estimates in the UK alone, hundreds of thousands of jobs are only advertised in storefront windows. Since most people explore new career opportunities online, "We're Hiring" signs may never reach the eyes of jobseekers.
By downloading the Job Spotter app, anyone can snap pictures of local job ads and upload them to Indeed. Jobseekers then gain access to openings they might only have stumbled across had they been walking past a shop.
The app launched in the US and Australia last summer, where users have uploaded over 800,000 jobs. Job Spotter is already the #2 source of mobile clicks amongst US jobseekers.
Commenting on the launch, Chris Hyams, President at global job site Indeed said: "The 'help wanted' sign has long been a staple of high street windows, and they've performed an important role in getting people into work. But our high streets are changing, and this means those signs aren't as effective as they used to be. It's time to rethink how people find local jobs. Job Spotter can help."
Job Spotter was initially conceived as a project out of Indeed University, Indeed's internal training program in data-driven product design for software engineers that also functions as a new product incubator. Hyams continues: "Aggregating jobs was Indeed's first innovation, and we've succeeded in becoming the world's largest job search engine."
"But we're constantly looking for new ways to help people get jobs and improve their experience. That means seeding innovation within our organisation, creating a culture of entrepreneurship and always thinking about the next product with the potential for big impact. Innovations such as Job Spotter are exactly the sort of linchpin we believe can help bring job search into the 21st century."
The app is available on Google Play and the App store. Job Spotter users who submit photos of hiring signs can earn redeemable points. For those who earn enough points, Indeed will give them an Amazon gift card, with no limit on the number of local job ads they may submit.
To find Job Spotter jobs in your area, simply type "Help Wanted" into Indeed job search.  Indeed has noted significant spikes in the numbers of users searching "Help Wanted" on the site since launching in the US and Australia, where search has surged by twenty times on mobile, and fifteen times on desktop.
We want to hear from you! What do you think of these changes? Will they help recruiters and jobseekers? Get testing and tell us what you think on Twitter!
Find out how the likes of IBM, IKEA and Siemens
drive hiring excellence with SocialTalent
---