Keep up with the latest hiring trends!
/
/

Social Media: Engaging With Your Audience
Social Media: Engaging With Your Audience

Your Audience Awaits
Social Media is the holy grail when it comes to  targeting your audience. The possibilities on social media are endless, and it opens the gates to a whole new community, waiting to be discovered. Social media enables you to hone in on your target audiences interests allowing you to create content specifically directed at them.
All it takes is one look at the monthly active users on the major social media platforms to convince you as to why engaging on social media is a no brainer.
Engaging with people will vary on each social channel and the ones posted above are just an example of the most common channels people use. Over 74% of B2B buyers  conduct more than half of their research online before making a purchase, with over half of B2B buyers using social media to research solutions. Furthermore, a total of 92% of B2B buyers engage with sales professionals who are known as thought leaders. According to a research carried out by LinkedIn, over 78% of social sellers outsell their peers who don't use social media. For more please see here
When it comes down to the real nitty gritty, you want to attract and engage with your audience to build a following. Here, we take a look at 3 ways of captivating and drawing in an audience to promote your brand.
1. Define Your Brand Story
Who doesn't love a good story? Every business should have a story behind their brand surrounding it with an air of intrigue. A story humanises your business, and can be very useful as a marketing tool. The story you tell is completely down to you as a business owner and what way you want to portray your business, as well as the emotions you want to invoke within the consumer. You could start by telling consumers what led you to start your own business.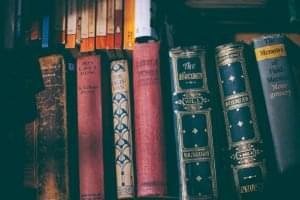 Ask yourself:
What do I want to portray?
Why am I here?
Who are my target audience?
And from this you construct a powerful image of your business to captivate your consumers. Guinness are experts at this and have been for years. If you can follow in their footsteps with with regards to their approach to storytelling, then it won't be long until you start reeling consumers in by the dozen. Video is an excellent way of telling people about the story behind your brand.
You can record a video explaining your story or even a powerful blog piece will get your message across. This content helps define you as a brand and it's also great to re-publish on social media.
See From Stout To The IPA, Guinness Nitro Story, to get a feel for some powerful storytelling.
2. Analyse An Effective #Hashtag
Stand out by analysing trending hashtags. A hashtag is quite simply a keyword used on social media that enables people to search for certain trends or stories.A creative hashtag can capture the imagination of your audience and help drive traffic on your social media platforms. Knowing what keywords are being used is crucial when gathering organic search results, so post wisely to ensure your content will get noticed. For example, #MotivationMonday trends every week with people collectively sharing inspiring motivation to keep people pepped. By using the #MotivationMonday hashtag you automatically become part of a global conversation which can be great for getting your content noticed.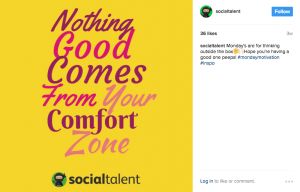 Public Holidays can also be great for coming up with some creative hashtags of your own. Sit down, take out the calendar and start brainstorming ideas month by month. With St. Patricks Day on the horizon, there are numerous ways you can join in on the festivities by creating content leading up to the day. For some inspiration around creating hashtag campaigns around public holidays visit here.
3. Live Streaming Is Taking Over
Live video allows you to post out video content as it happens. There was once a time where Youtube were the only real contenders when it came to posting viral video content. However, YouTube has a range of rivals waiting to outdo them, with the live streaming more competitive than ever. Facebook, Twitter and Instagram now all allow you to post live content on your profile. Periscope was another way of live streaming but that has now been acquired by Twitter, with the service being integrated within the platform.
There's always a lit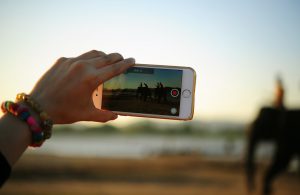 tle bit special watching something live. Maybe, it's the fact that absolutely anything can happen at any given time. Live video creates an excitement and a buzz for your viewers, but it's also important you're sharing valuable information with viewers. Providing them with value and insight will consistently keep them engaged and keep them tuned in. In addition, this will increase your following on social media, whilst also help paving your way to becoming a thought leader. A perfect example of this would be to host a Q&A or to provide your viewers with industry related tips.
For more about finding the right audience and engaging with people online, check out our Blackbelt in Social Selling with our CEO Johnny Campbell. 
Find out how the likes of IBM, IKEA and Siemens
drive hiring excellence with SocialTalent
---