Keep up with the latest hiring trends!
/
/

Social Recruiting Round-Up '¬€œ March 2015
Social Recruiting Round-Up '¬€œ March 2015
Now that April is upon us, we thought it was time to reflect and take a look back at the most popular blog posts, the most talked about infographics and the biggest recruitment and sourcing news stories of the last month '¬€œ otherwise know as the March edition of the Social Talent Social Recruiting Round-Up!
There was LOADS to talk about this month, so sit back, relax and soak in all the best bits:
Top Blogs in March: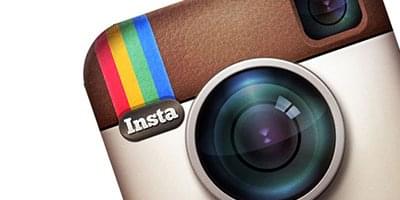 What is Instagram? How can Snapchat be used for recruiting? Is it for you? The answers to all your Instagram recruiting questions are right here!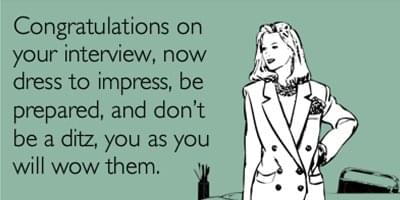 Can you believe we're now on to Part 6 of our series?! Here's ten more of the best recruitment memes the internet has to offer!
(P.S. there are some absolute gems in this one!)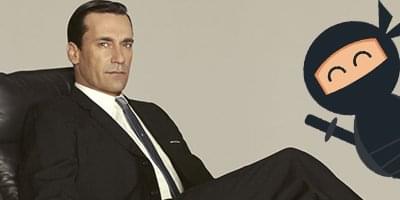 Give your job ads efforts the boost they need!
Learn how to write the perfect job ad, how to get it on page one of Google and the best ways to promote it across various social media channels.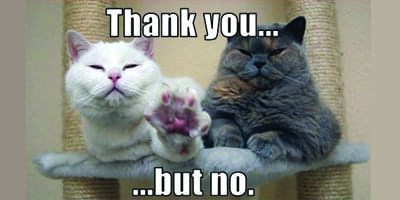 You will always have to turn down more people than you place. So the rejection part of the recruitment process is neither one you can ignore, or one you should take lightly. This is our guide for how to reject a candidate without pissing them off!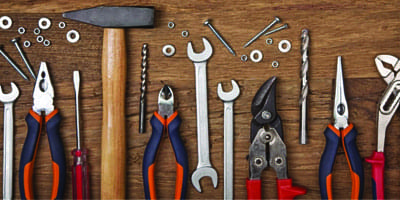 Everyone loves a freebie, especially when that freebie can help to improve your efficiency and your productivity when sourcing candidates online! So here's 6 of the best online tools to help you do what you do better and in a shorter timeframe.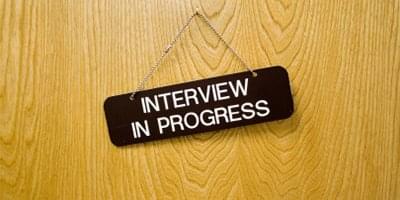 Is it me, or are job interview questions just getting weirder and weirder?! Because some of these are just strange and more than a few are frankly a little cruel!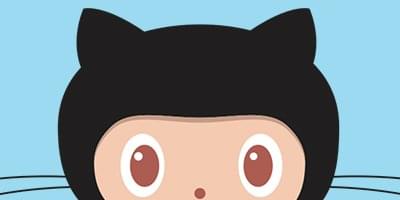 GitHub is where your Software Developer Fish hang out. Use our 3-step recruiters' guide to sourcing Software Developers and Programmers using GitHub, and get your head around the lingo – from forking to repos – to navigate like a pro!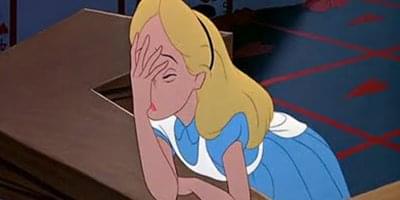 What does it take to completely ruin your chances at a job interview? In some cases, all it takes is five little words!
Top Infographics in March: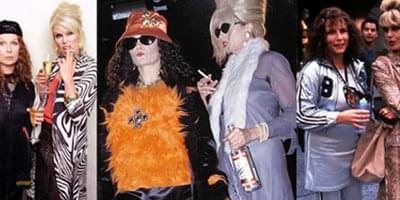 Job seekers! If you want to succeed in the job market in 2015, you have to stand out from the crowd. Discover today's biggest resume trends with this helpful infographic (and apply them to your own).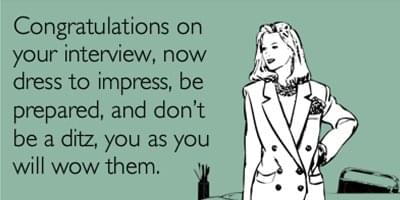 They say you never get a second chance to make a first impression, so improving your interview etiquette is imperative to impressing in a job interview. Here's ten tips to help you do just that.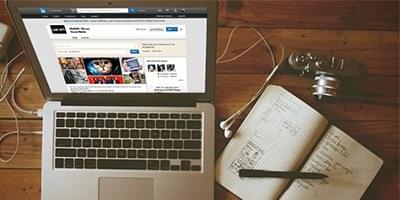 There were the Top 10 conclusions from an analysis of the 3,000 of the most successful blog posts on the LinkedIn publishing platform. DO NOT miss this one! There is some seriously invaluable information here!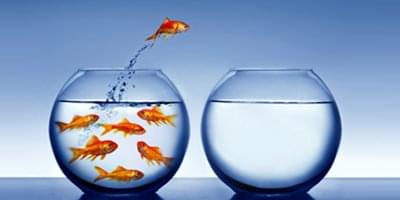 That was the question CareerBuilder decided to ask a group of workers, to help recruiters identify who is most likely to "jump ship" in 2015 and how to entice them to come and work for you.
Top Recruitment News Stories in March:
Irish Hiring Platform Jobbio' Planning UK and US Expansion after Raising '¬1m
We're delighted to be able to say that Irish hiring platform Jobbio has secured '¬1m in funding via AIB Seed Capital Fund, MXC Capital, Enterprise Ireland, and private investment.
The company, which was set up by brothers Stephen and John Quinn in July 2013, now plans to use the funding to expand its UK and Irish operations and to launch the platform in the US, where it opened a New York office early last month.
According to CEO Stephen Quinn, Jobbio is in the process of revolutionising the global recruitment market. We have seen Jobbio help organisations to solve four crucial recruitment problems for businesses: cost, time, presentation and talent attraction, said Stephen. We give our customers a platform to showcase their brand and opportunities, a global first live applicant tracking system, access to a wonderful marketplace of talent and we remove the high fixed costs associated with recruitment.
Indeed, customers get a platform to present themselves, post job opportunities and organise applications digitally, at what the company describes as an affordable price. The Jobbio 'relevance model', meanwhile, connects customers to the most relevant talent for their business. According to Jobbio, this eliminates the high cost in terms of search, filtering and process associated with the traditional recruitment industry.

There are over 550 companies currently using Jobbio, including Unilever, Ryanair, Dropbox, Bank of Ireland, Mazars, Survey Monkey, AirBnB, and Hailo. Over 100,000 applicants have registered on the platform, and it has generated over 450,000 approved connections between potential employees and brands since launching.
This funding will be crucial to help us consolidate and build upon Jobbio's success to date. Stephen continued. The opportunity is huge and lies in all the dormant CVs sitting in inboxes around the world. We are making job discovery and application a more fluid process, talent can learn more about the companies and the jobs and can apply instantly with a click.
Jobbio has so far signed up over 50 brands across the technology, property, media, marketing, retail and hospitality sectors in the UK, and the company have said part of the funding will be used to expand the UK team by 10 employees to cater for growing demand both from companies and applicants. They will also roll out an update to its site and smartphone app which it said will allow organisations and applicants to connect even more effectively.
So watch this space!
How to: Nail a Compelling Recruitment Video
According to LinkedIn, video will account for 69% of all consumer internet traffic by the year 2017. As a result, that makes video a pretty powerful way to show potential employees a side of your company that words and pictures alone can't convey.
But LinkedIn understand that not everyone has the budget to afford a professional video crew and a crack editorial team, so they put together a FANTASTIC video for how you can make your own recruiting video with just a smartphone, your laptop, some basic video techniques and the people who matter most – your staff.
Check it out (it's really very, very brilliant!):
LinkedIn Has Had a Makeover!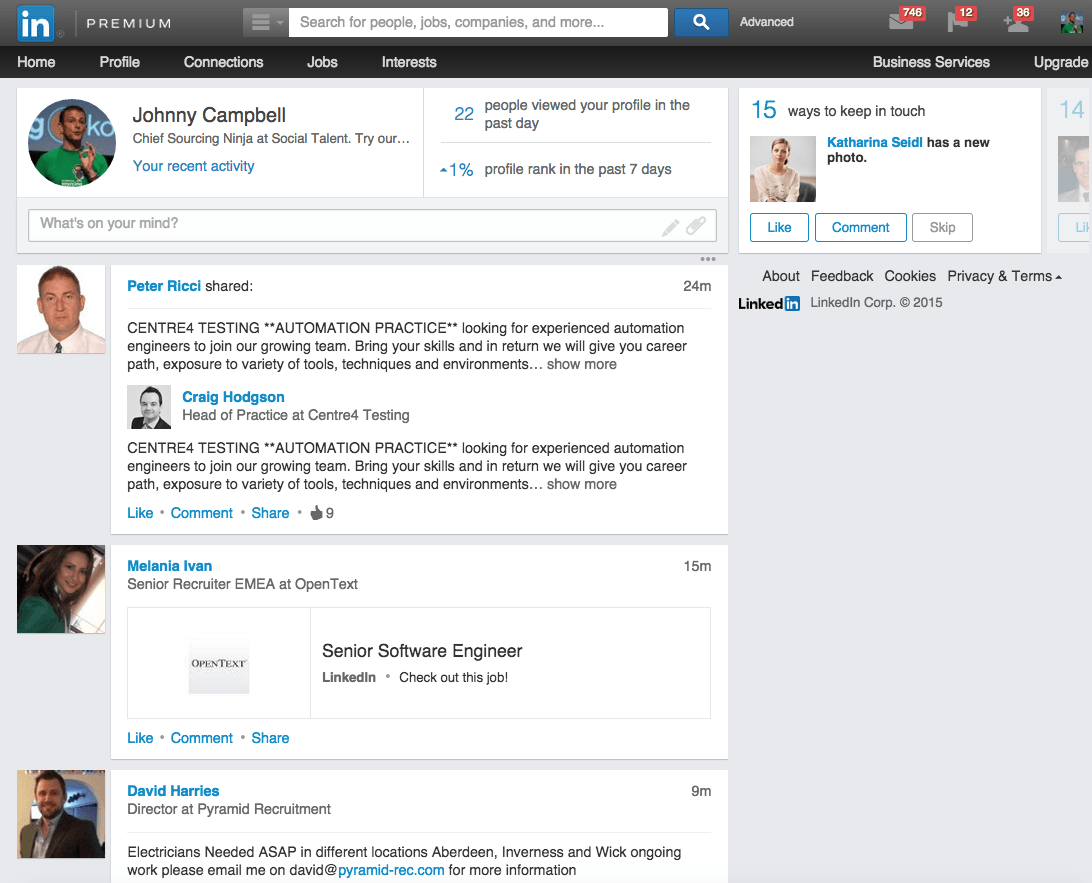 The new look site appears cleaner, less cluttered, profiles pictures appear bigger and the amount of white (or in this case grey) space has been increased significantly. This is primarily due to the the removal of the once prevalent right hand side bar. Now, information like the number of people who have viewed your page and your profile rank are displayed along the top of your homepage with your name, title, a quick link to your recent activity and your status update box.
There's been no official word on the new look from LinkedIn just yet, but we wait with baited breath to hear what their vision for the new look is and how it will develop as 2015 progresses. What are your opinions on the makeover? Let us know in the comments below.
Man Applies for Snapchat Job with Hilarious Use of the App
To everyone who ever said SnapChat was impractical as a recruitment tool, I present to you, Mr. Elski Felson.
Elski has applied for a job at Snapchat by using the photo messaging app as a video CV – and he's done so hilariously! The video is a compilation of evidence that Elski has the right skills for the job. He tackles each requirement individually with clips of him showcasing his aptitude, but in a non-conventional way. For example, in response to Snapchat asking for a multi-tasking rockstar', Felson records himself spinning a basketball on his finger while riding a bike with no hands. While he showcases his strong writing' ability by attaching a weight to his hand as he uses a pen and paper.
Other skills include his great judgement' – proved by guessing the weight of an onion correctly in a supermarket '¬€œ and his phenomenal presentation skills' exhibited by laying out a selection of treats on a plate creatively.
He ends his video by saying: What your app has done for me means a lot to me and to be part of the team behind Snapchat would literally be a dream come true. Snapchat, I'm telling ya, I'm the man for the job.
Check out his very alternative job application here:
Then go and check out our "Recruiters Handbook Guide to SnapChat" which explains, what SnapChat is,  how it can be used for recruiting and whether or not it's for you.
Greenhouse Rakes In $13.6M to Save You From Recruiting Hell
It'd be handy to have a recruiting tool that can tell you where you're burning time or money right? Well, now you can. Greenhouse is a software to optimise your entire recruiting process – find better candidates, conduct most focused interviews, and make better data-driven hiring decisions.
Greenhouse grows companies' recruiting efforts in 3 ways:
It aggregates a company's job candidate sources like referrals, events, job boards, external agencies and social media into one hiring dashboard.
Companies can A/B test their job listings and have their existing employees sent openings.
For interviews, Greenhouse helps businesses structure their questions and how they're asked so every candidate gets a fair playing field, and scoring answers is easy with its decision-making tools. Greenhouse makes it quick to compare candidates against each other and the desired role, as well as assess how the company is doing versus industry-hiring benchmarks.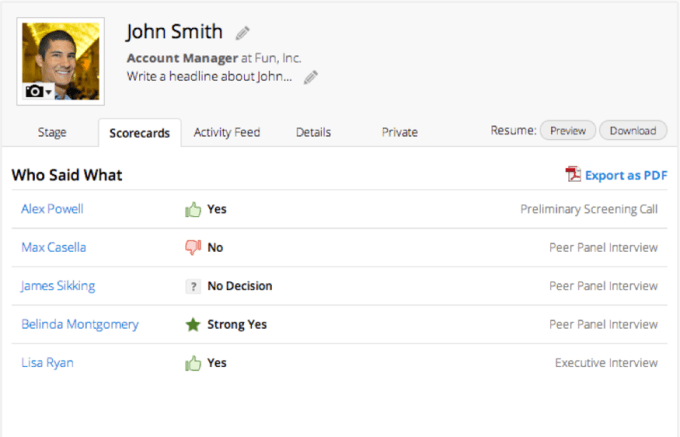 And guess what? After VCs across the globe began noticing how much Greenhouse's 450 customers (including Evernote, Zenefits, and Venmo), were saying how much the tool is helping them hire, the company made $13.6 million in Series B funding. With the extra cash, Greenhouse CEO and co-founder Daniel Chait says, the goal is making the platform smarter and more proactive. And he has three big plans for the new $13.6 million:
Platform infrastructure '¬€œ We're moving beyond startup mode. We have lots of senior businesses on the platform and lots more coming. We need security audits, internationalization, and infrastructure. It doesn't sound super exciting but to our customers it is. This data is super sensitive, so for us to compete and win for international firms or companies 5,000 to 10,000 employees in size and larger, they need to see we made that investment.

Growth '¬€œ We're hiring a bigger and more capable sales and marketing team. The company is starting to see the opportunity to step on the gas. Greenhouse's software-as-a-service requires a team to sell its subscriptions. The startup has 70 employees now but expects to double by year-end.
A proactive product '¬€œ We want to make intelligent predictions, make the software automate where I should spend my next incremental time or money to get better candidates.
It's this last part that we think could give Greenhouse an edge on old tools. Chait says some are trying to make it simple, pretty and modern. Some try to make it cheap. But Greenhouse wants to enable recruiting optimisation.
For example, you might find candidates are routinely passing the first round of technical phone screenings but are failing face-to-face interviews. Well, a face-to-face is much more expensive. We can identify patterns of candidates that fail later rounds and suggest ways to filter them out at earlier stages. Greenhouse also wants to be able to tell companies, What questions are more predictive of successful hiring? or Which interviewers are doing the best job of selecting great candidates?
What's your opinion on Greenhouse? Have you used it? Are you thinking about using it? Let us know in the comments below.
LinkedIn Announces 3 New Updates to LinkedIn Recruiter and Professional Services Products

Last Thursday, LinkedIn announced several updates to their Recruiter and Professional Services products. And according to LinkedIn, in early tests, they've seen more than a 30% increase in profile views per search (so their searches are returning more relevant people), a 10% increase in InMails sent per search (so relevant in fact, that they reach out to them), and a 5% relative increase in response rates!
Here's what you can expect to from the new updates that promise to help you hire the best person for the job, faster:
1. Search Insights
This Spring, after you enter your search criteria, new Search Insights will show you your talent pool's current and past employers, years of experience, education, and location via intuitive, interactive, and sharable bar charts.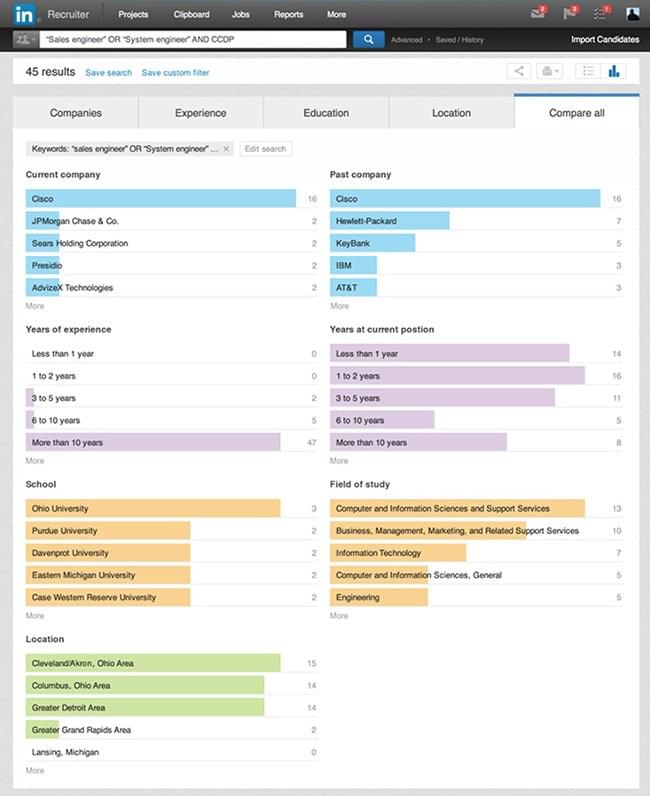 These insights will help you quickly determine, for example, whether you should expand your search to new markets or adjust the compensation or title. Search insights will help you easily set better search strategies and educate hiring managers on market realities.
2. Personalised Search
LinkedIn's new look search interface, called Personalised Search, will remember your most-used filters and automatically surface them atop the new search drop-down. It also features a results counter that shows you how many profiles meet your search criteria as you adjust your search. The redesigned search results page makes it easier to take action on search results by quickly adding candidates to your projects or reaching out with an InMail.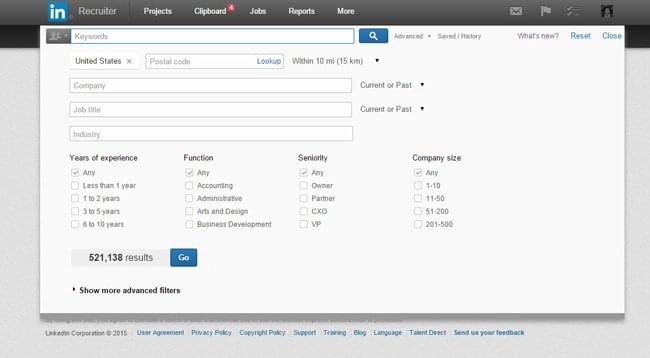 3. Search Relevance Enhancements
The new search relevance enhancements, which is available today, will continue to surface members who meet all your search criteria, but it now analyzes more of the info members put on their profiles.
Here's how it works in LinkedIn's own words:
Let's say you search for a Product Manager in 94101 (downtown San Francisco) for your company, Company ABC. Search will identify all the LinkedIn members who meet 100% of your search criteria. Then it will prioritize your search results the same way it always has '¬€œ based on how well each member fits your search criteria, using things like the prevalence of Product Manager on their profile and how close they are to downtown San Francisco.

If search determines that the prioritization of your search results can be improved upon, it activates the new relevance enhancements. It places members higher in your search results if they've shown interest in your company or industry '¬€œ either by following Company ABC's Company Page, or a related company's Company Page, or subscribing to relevant Pulse channels '¬€œ or have skills, former employers, or education in common with product managers at your company or related companies. The relevance enhancements never exclude or remove members who would otherwise have appeared in your search results based on your search criteria; it merely re-orders them.
How do you think the new updates will benefit your search efforts? Let us know in the comments below.
Find out how the likes of IBM, IKEA and Siemens
drive hiring excellence with SocialTalent
---