Social Talent + REC = Match Made In Recruitment Heaven
Today is the first day of the rest of our lives.
Today, we here at Social Talent are delighted, thrilled, ecstatic even, to announce our new business partnership with the REC (The Recruitment & Employment Confederation) to provide internet recruitment training to REC members.
Our CEO Johnny Campbell says:
"We wanted to work with the REC from day one and admire the comprehensive suite of services that they offer to their members. We believe that our training perfectly supplements the existing REC curriculum and will provide members with a comprehensive solution to the question of how to successfully embrace what the web and social media have to offer the industry."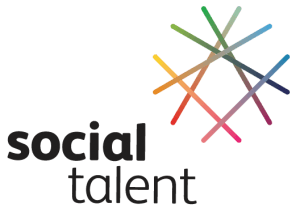 Yes indeed Johnny, the REC has always been committed to providing expert seminars, training and consultation to their members in the UK and their partnership with us is the next step in that continual process.
REC's Chief Executive Kevin Green says:
Social media is a vital tool for recruiters to engage with their clients and candidates and we're pleased to be able to support our members through the services that Social Talent provide.
To cement our new partnership, REC members are being offered exclusive pricing on our online training services, which are available through the REC website. But that's not all, to coincide with the launch, the REC will be running an Ask the Experts' webinar where REC and IRP members can dial in and ask any question they like, related to social media, to our very own Johnny Campbell, who will attempt to answer as many as he can in the hour the webinar is running. Members can dial in on June 5th at 12.30pm. For more details, check out the REC website in the run up to the webinar.
Will you be tuning in on June 5th? Let us know in the comments below.
Want to keep up to date?
Join our 75,000+ subscribers who do!