Keep up with the latest hiring trends!
/
/

Social Talent's 2015 Christmas Party Extravaganza!
Social Talent's 2015 Christmas Party Extravaganza!
We honestly didn't think we could top our 2014 Christmas party in Lisbon. It was warm, it was sunny, we had a beautiful dinner, we drank some amazing cocktails and we had a fabulous Air B'n'B apartment. But it turns out, with double the amount of people, Madrid's quirkiest bar and the best nightclub we've ever been too, we easily topped last year's festivities!
Here's what we got up to:
On Friday, 11th December we (minus Sue, Gabby and Pete unfortunately) grabbed our hand luggage and our Christmas jumpers and made our way to Dublin airport to catch our mid-afternoon flight to Spain's capital city. The wine was flowing, the Christmas jumpers were flashing and banter was mighty!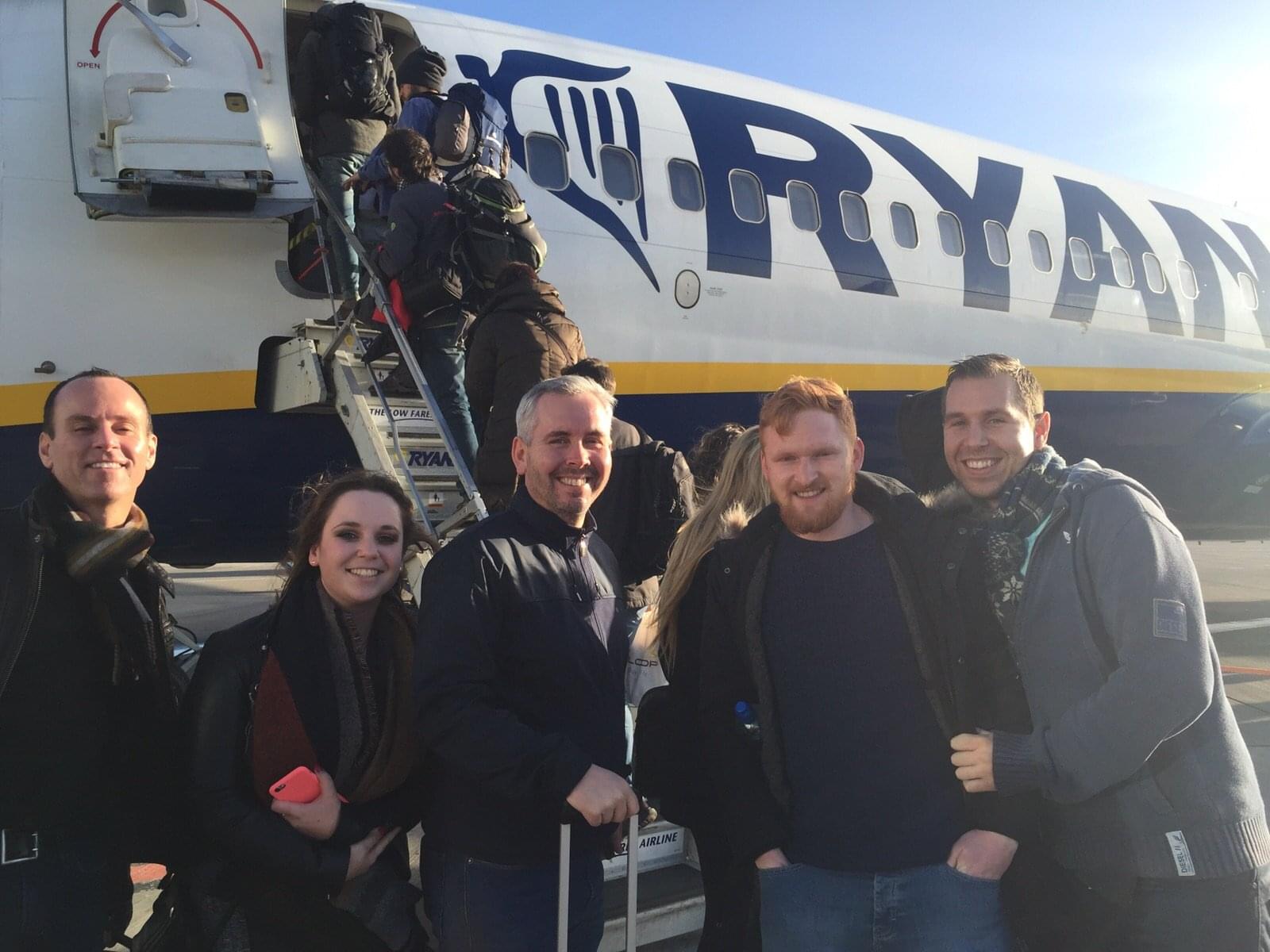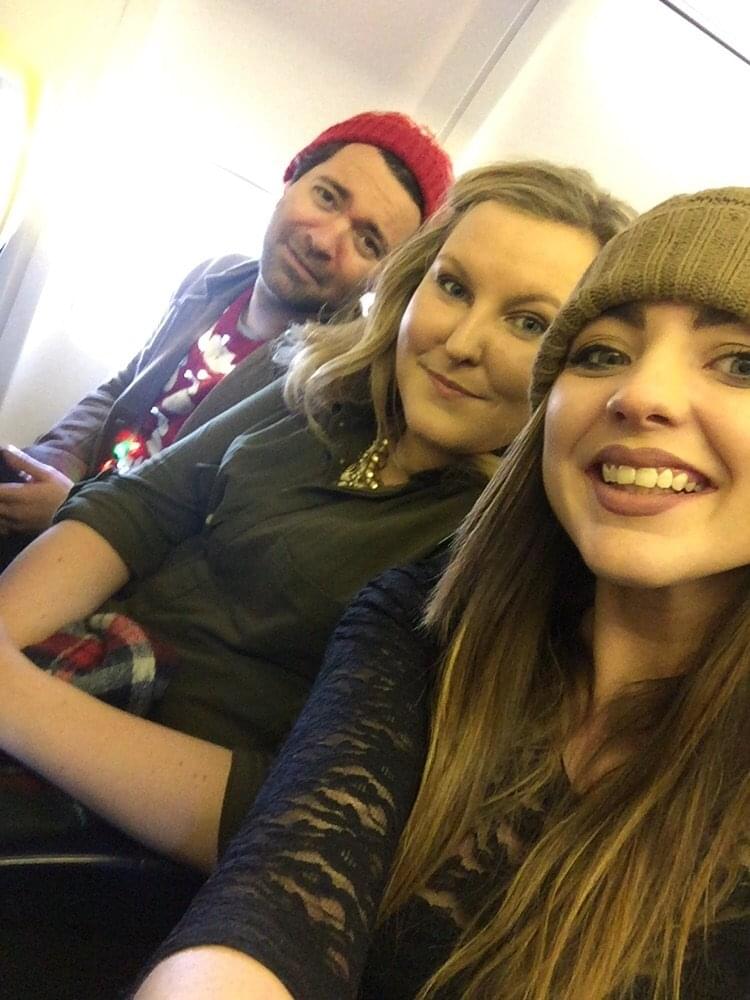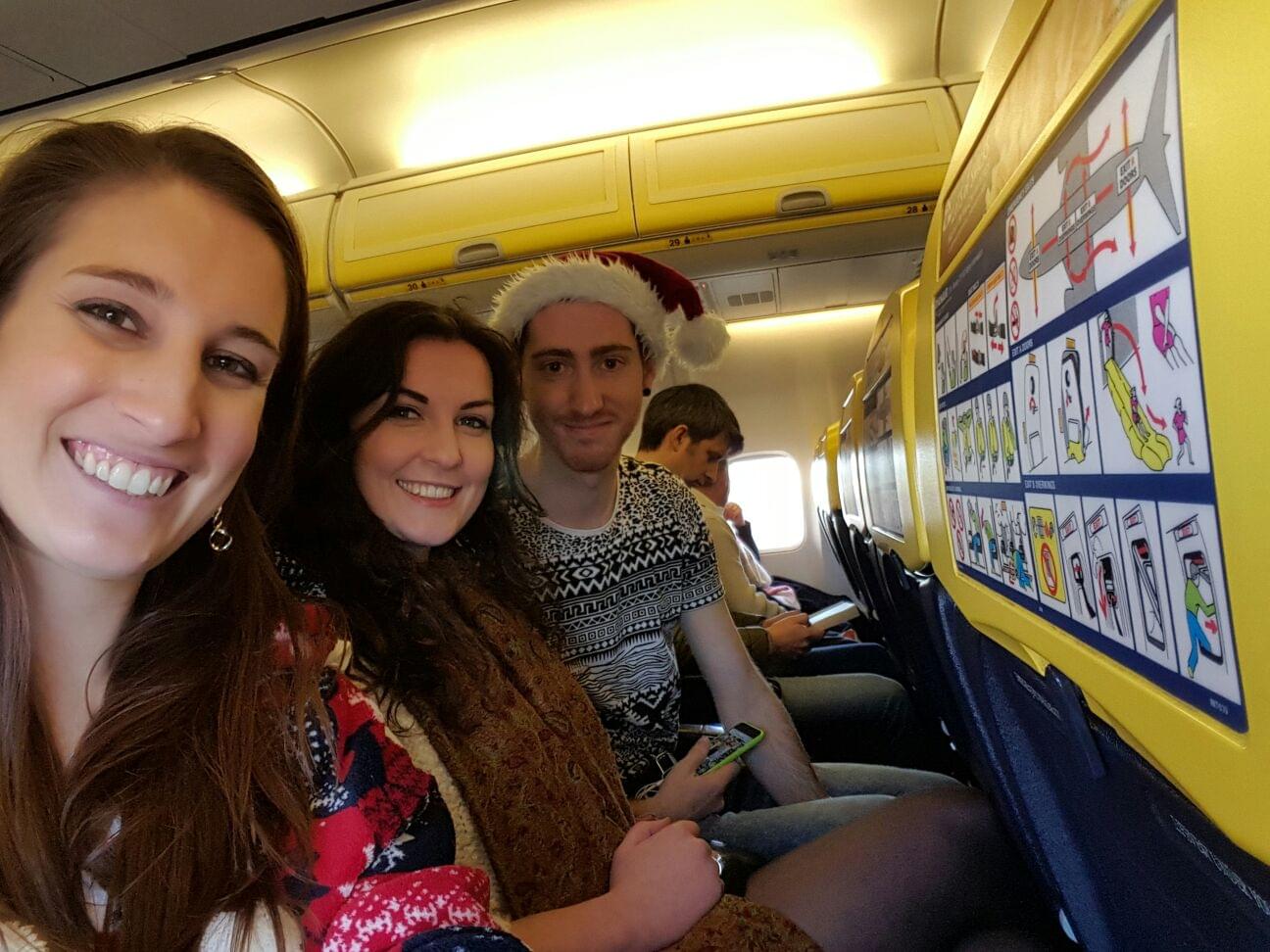 Oh, I forgot to mention that that all happened AFTER Ellen got patted down by Dublin airport's security staff!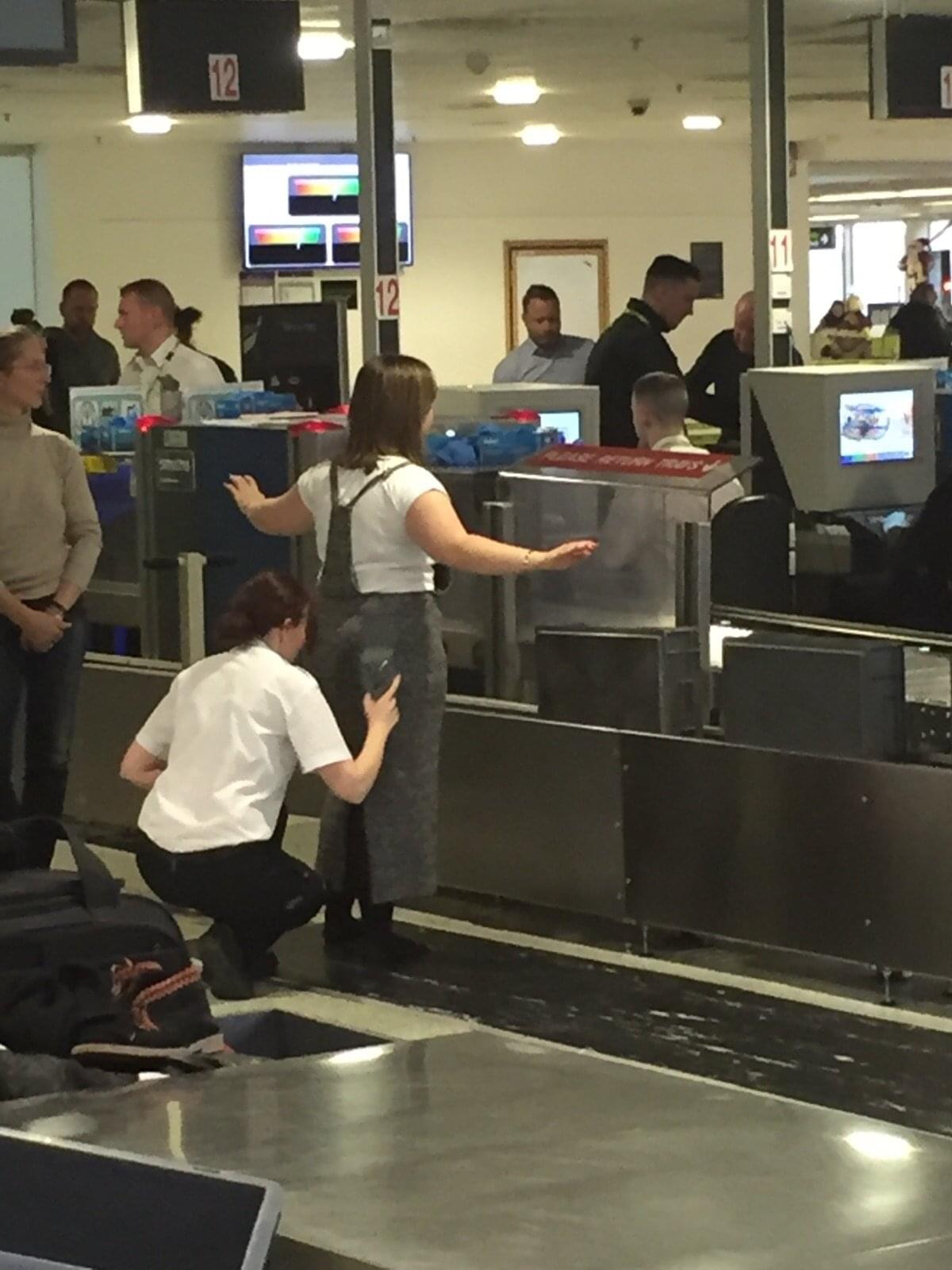 Just under 3 hours later, we touched down in a decidedly warmer clime than our native Dublin, where we were met by Reza and his now infamous sign! (He raced ahead to greet us in Arrivals!)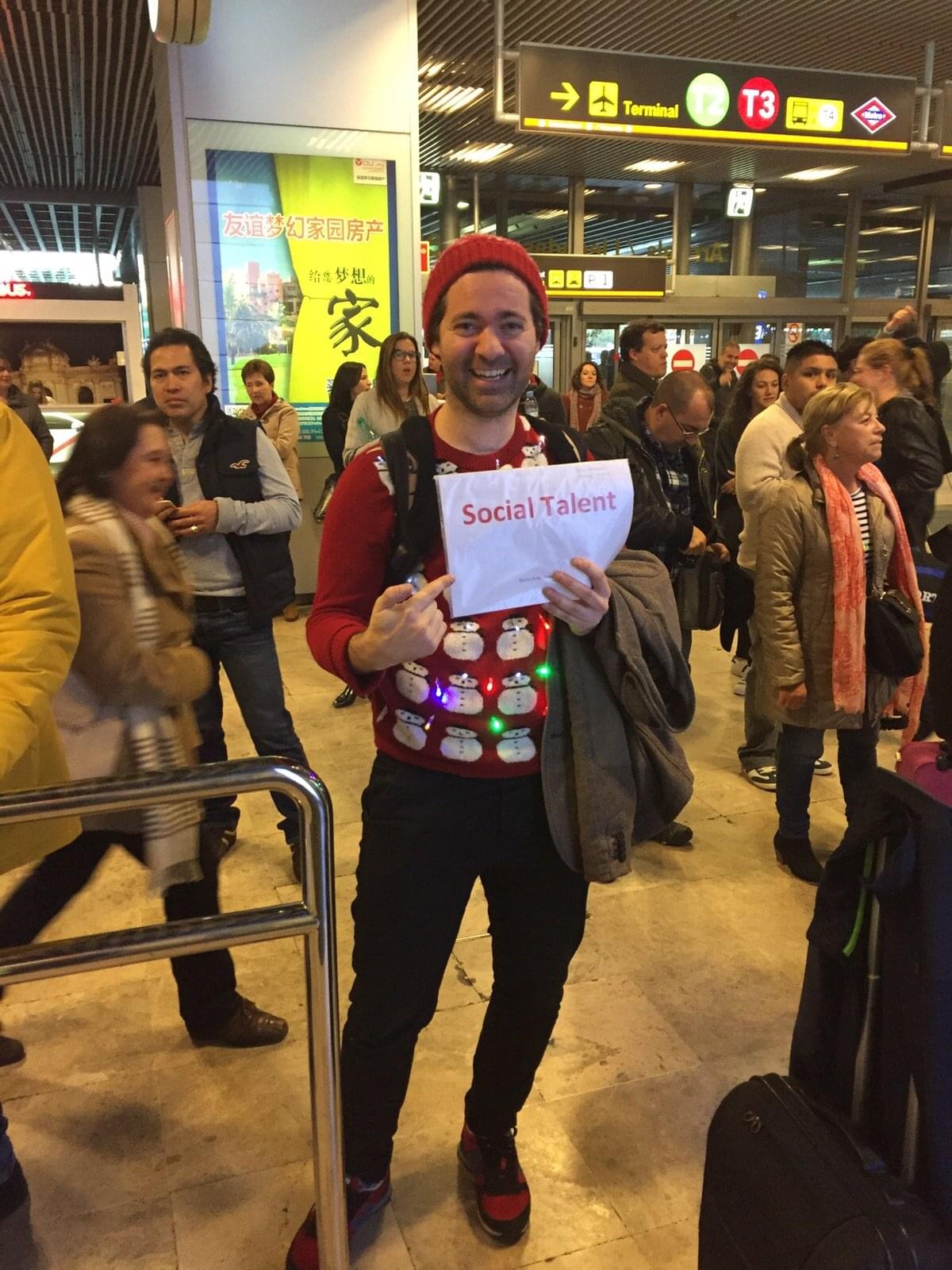 We then made our way from the airport by coach (that's how big we've gotten!), to our hotel: Sercotel Suites Viena.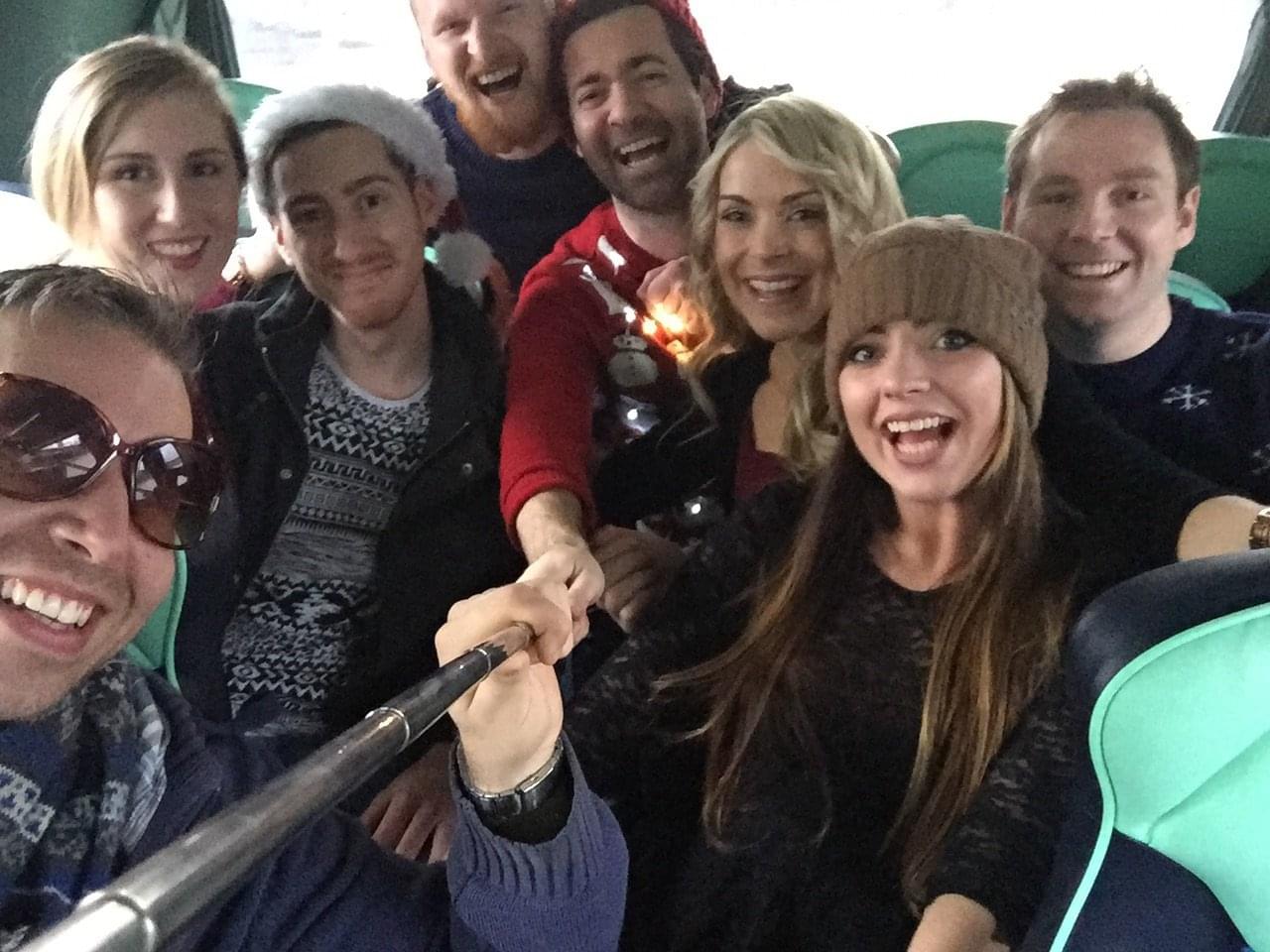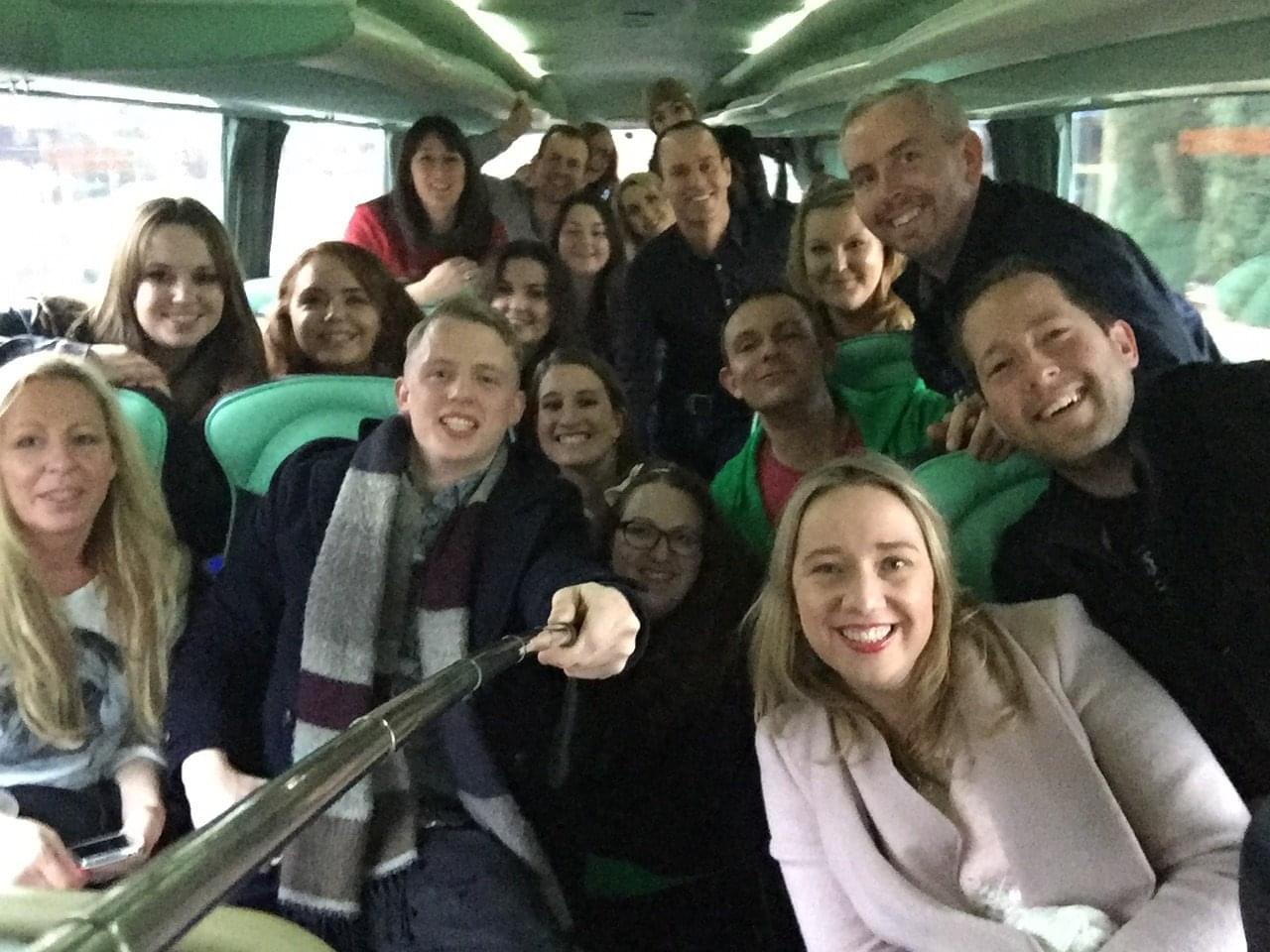 Once we'd freshen ourselves up, it was time to catch some cabs and make our way to the first activity of the night – an activity that, right up until we arrived at the door, had been a closely guarded secret among the organisers, Shauna and Naomi!
So, you can imagine the look on our faces when we pulled up outside what appeared to be a bookstore… Upon entering the bookstore, a lovely woman led us down a winding stairs into the basement of the building, where an enormous open plan kitchen spread out in front of us! We were going to learn how to make tapas!!!
(Look at the size of this place!)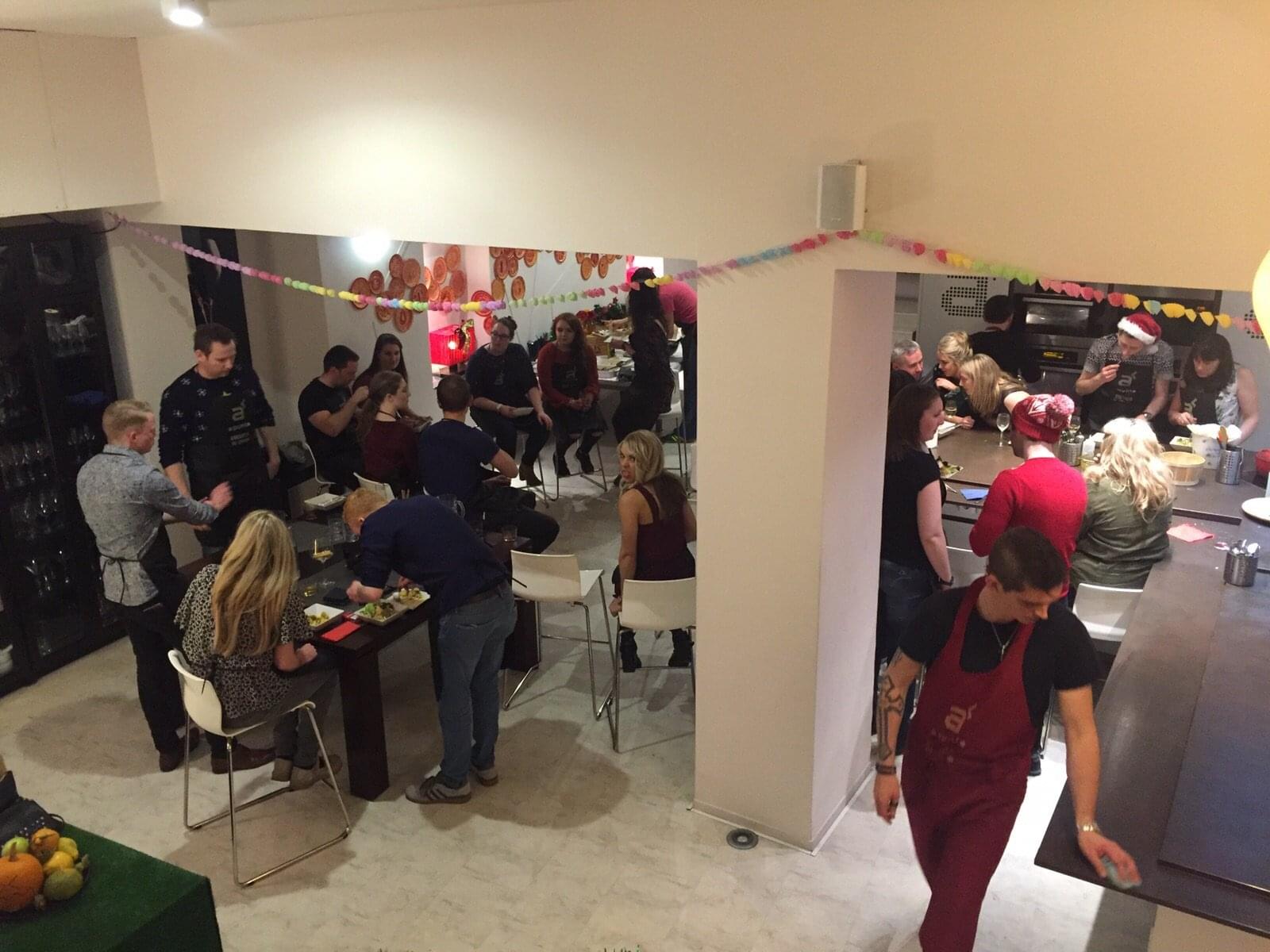 After the most DELICIOUS canapés, we put our aprons on, divided into two teams (red and black), one led by Johnny, the other by Vince and we started to get our cook on! Paella and a butter chicken dish were on the menu.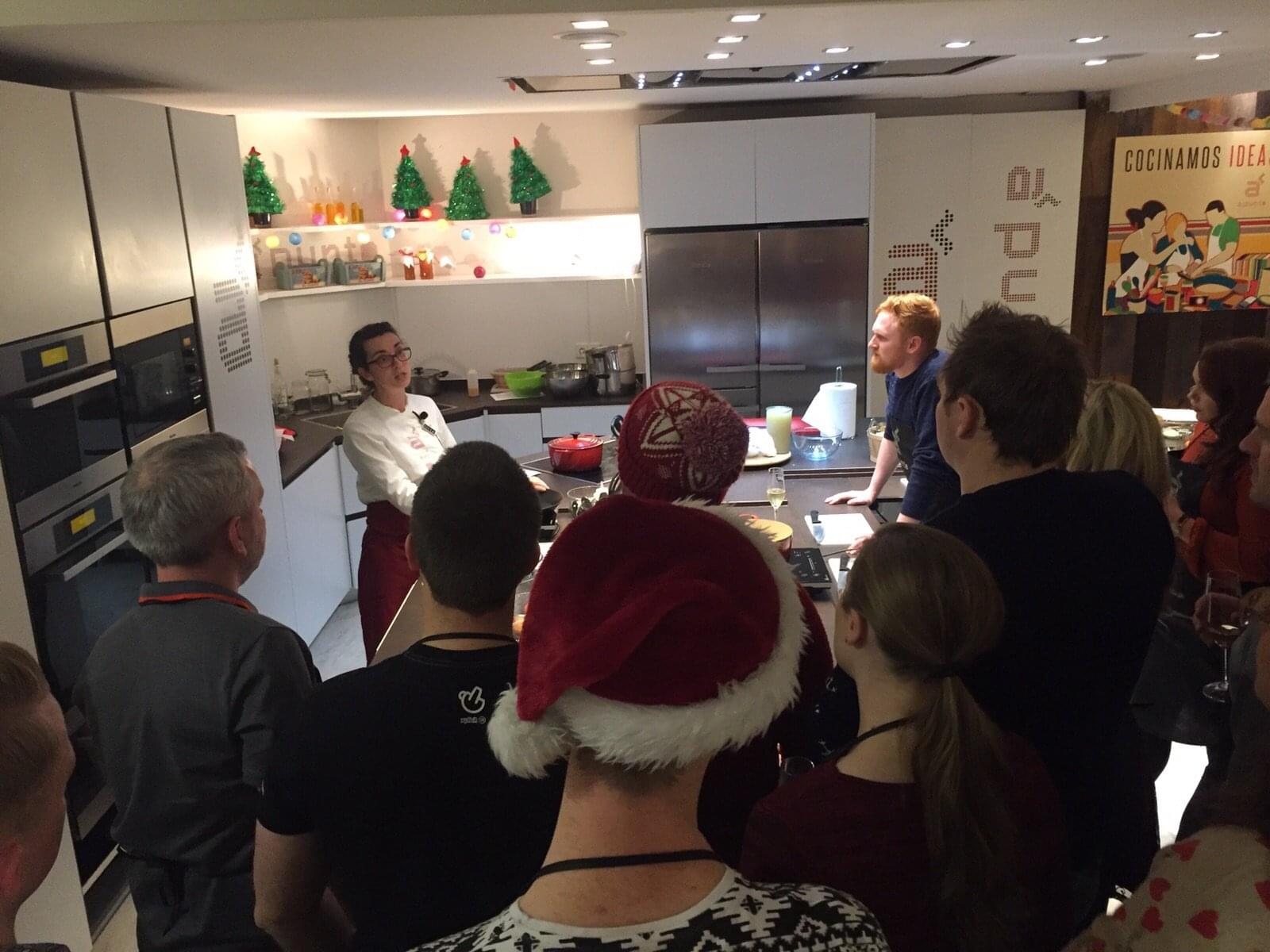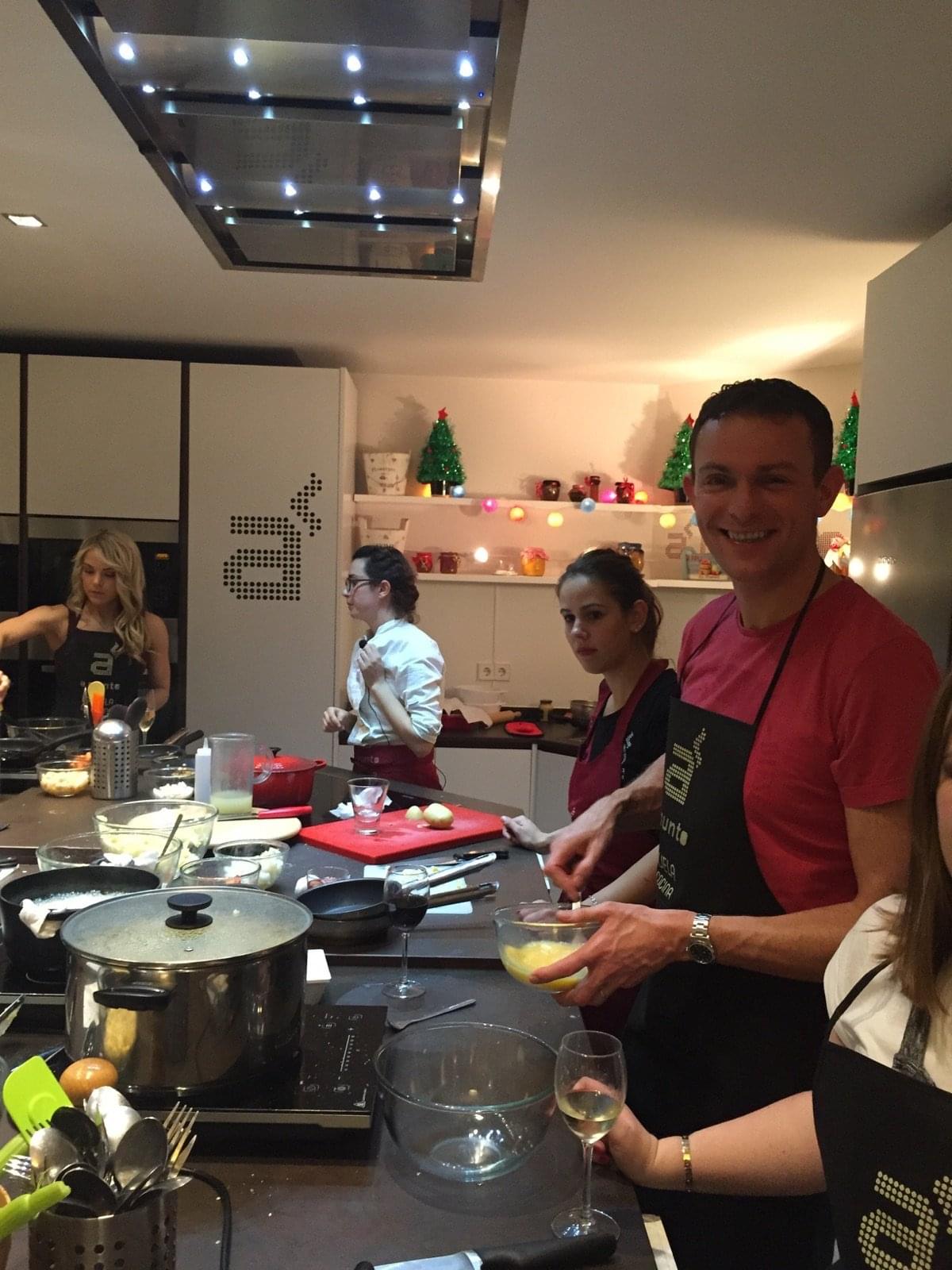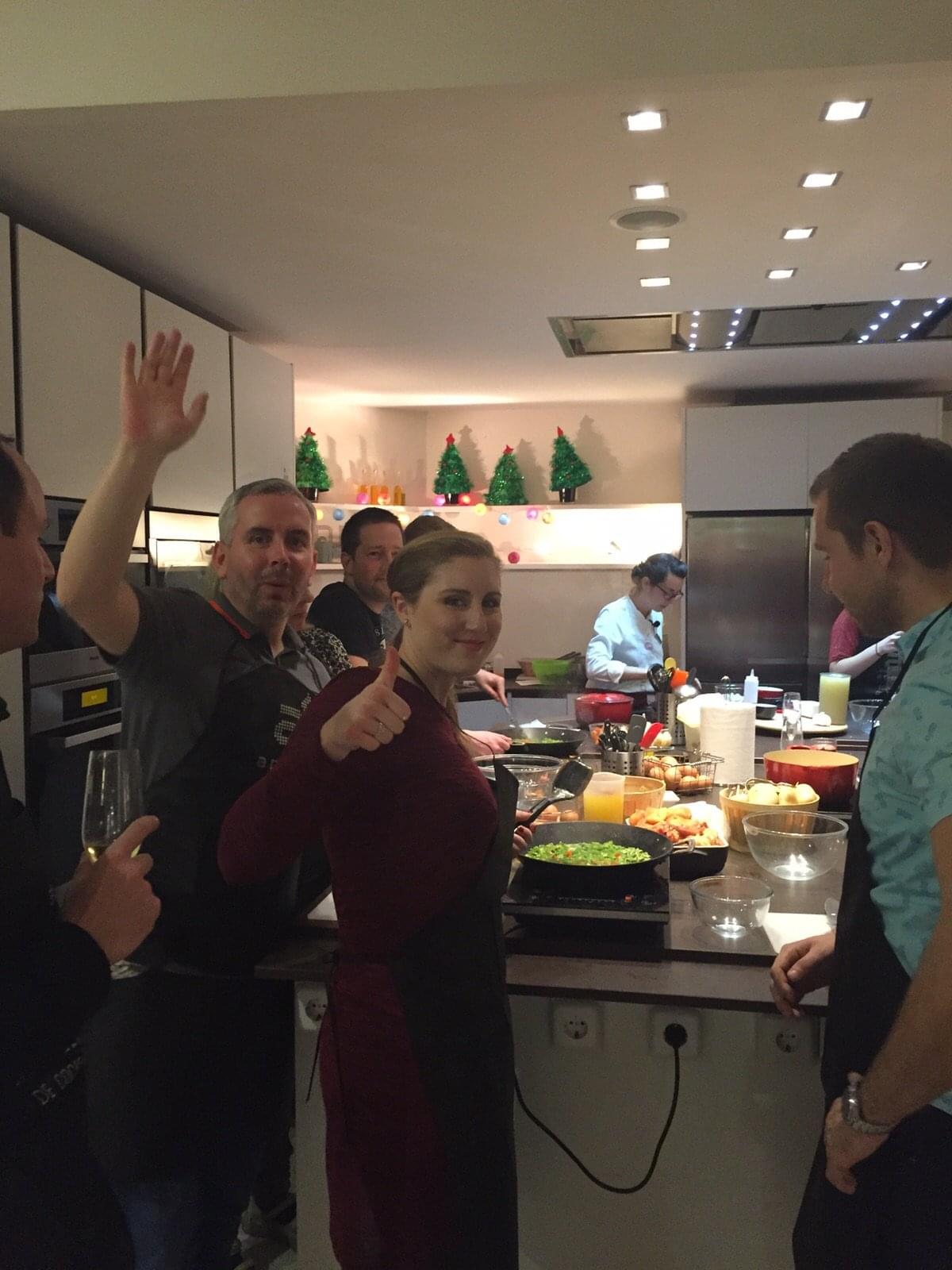 (George was quite the tortilla flipper!)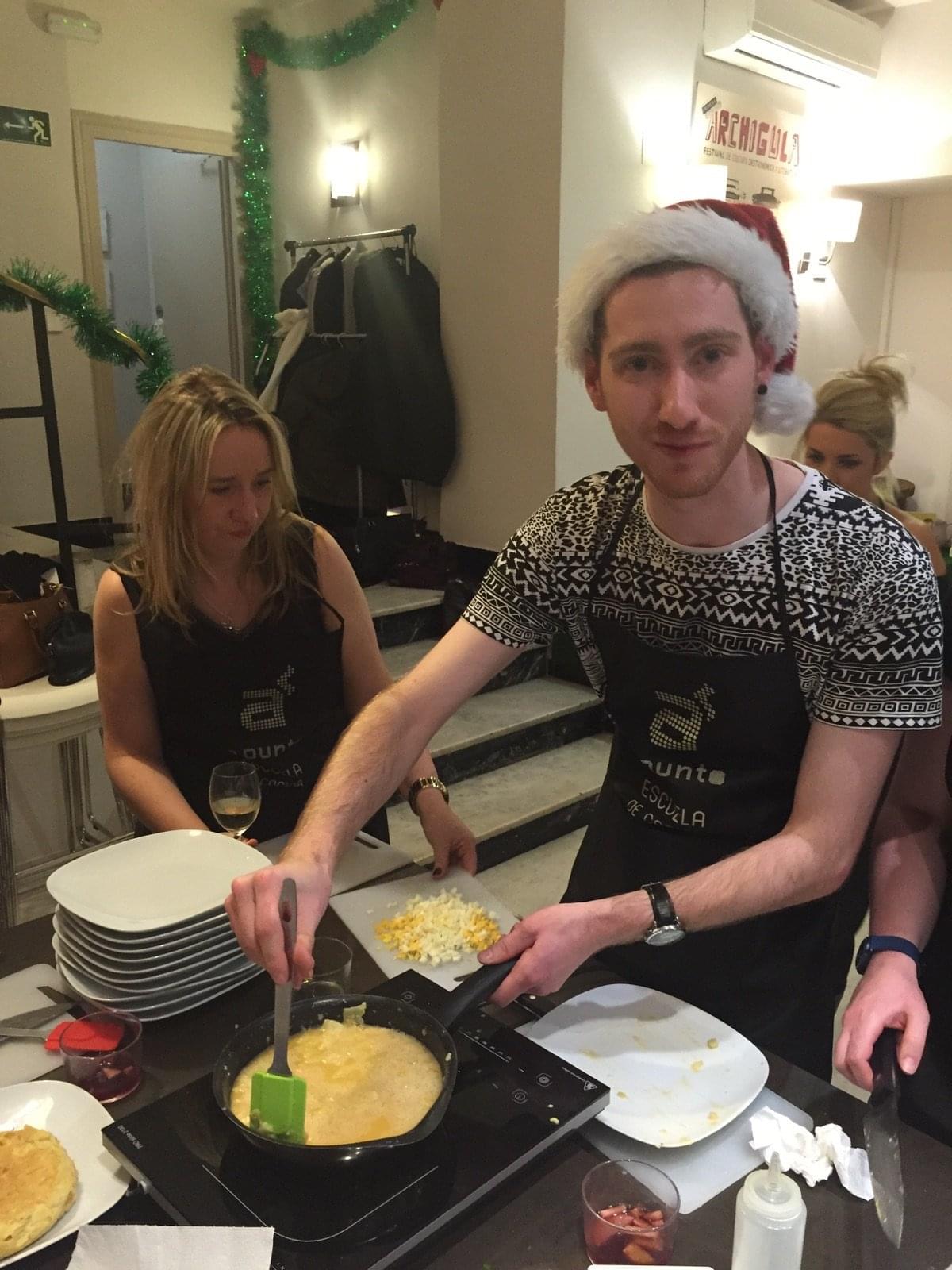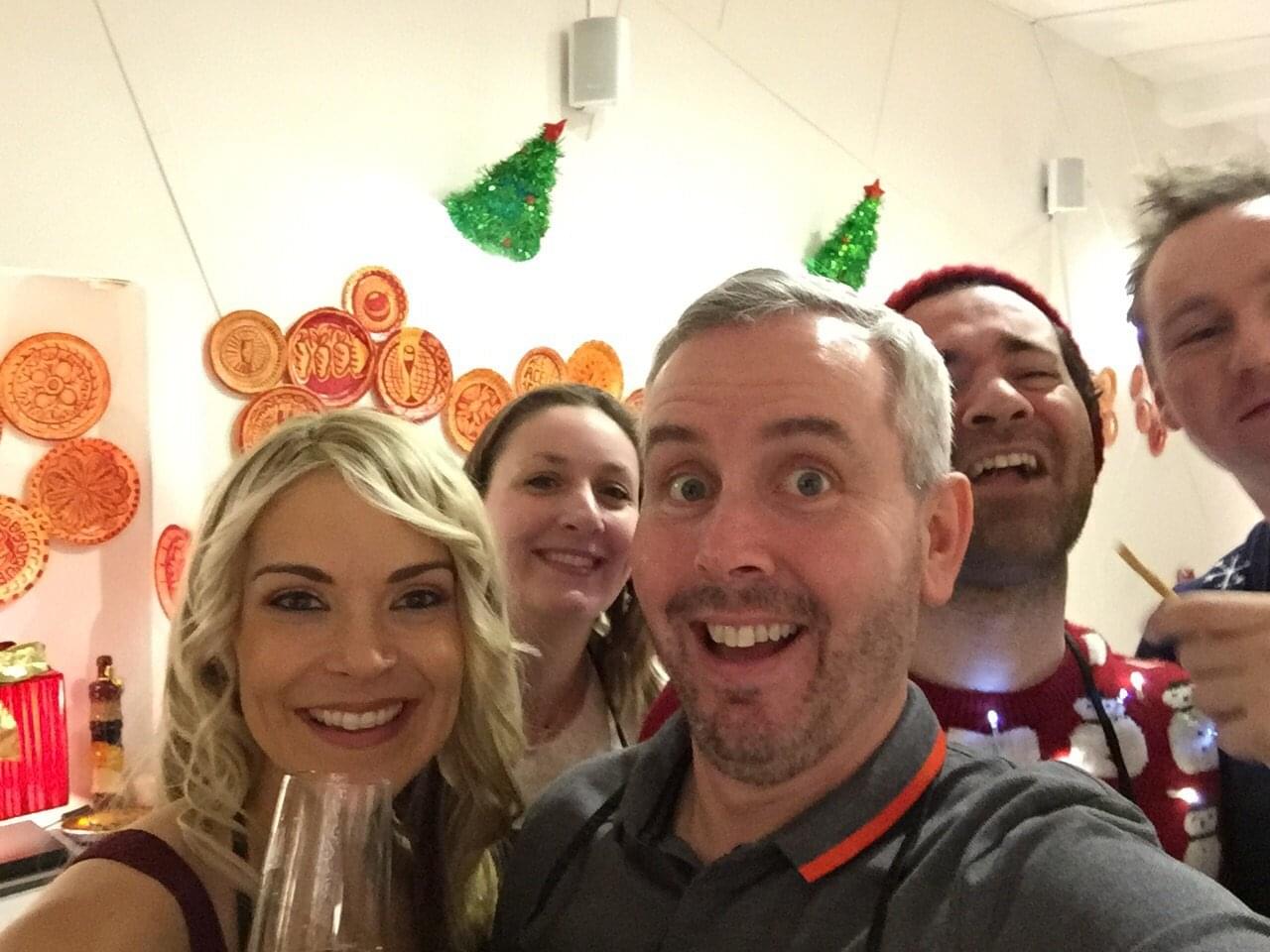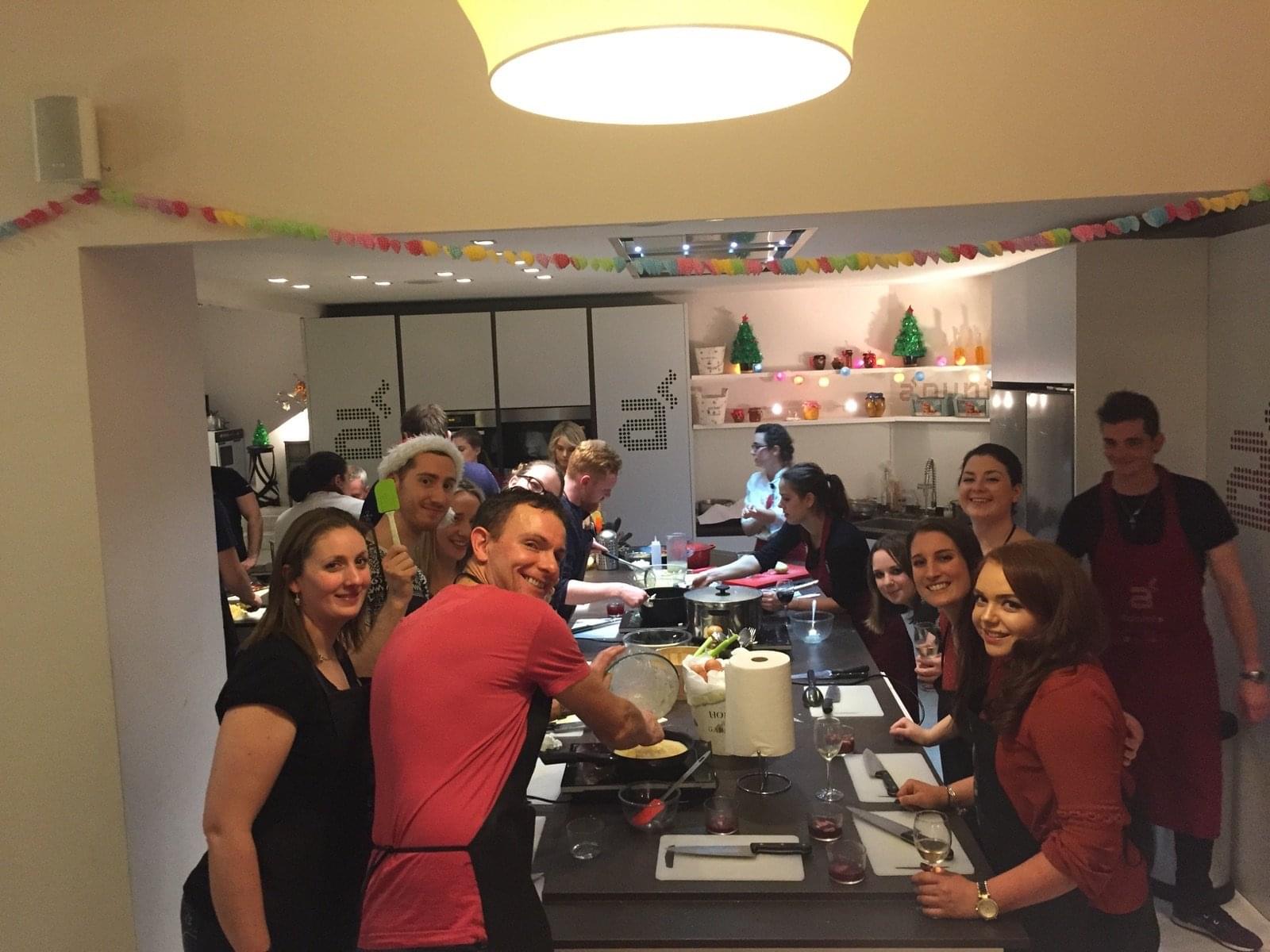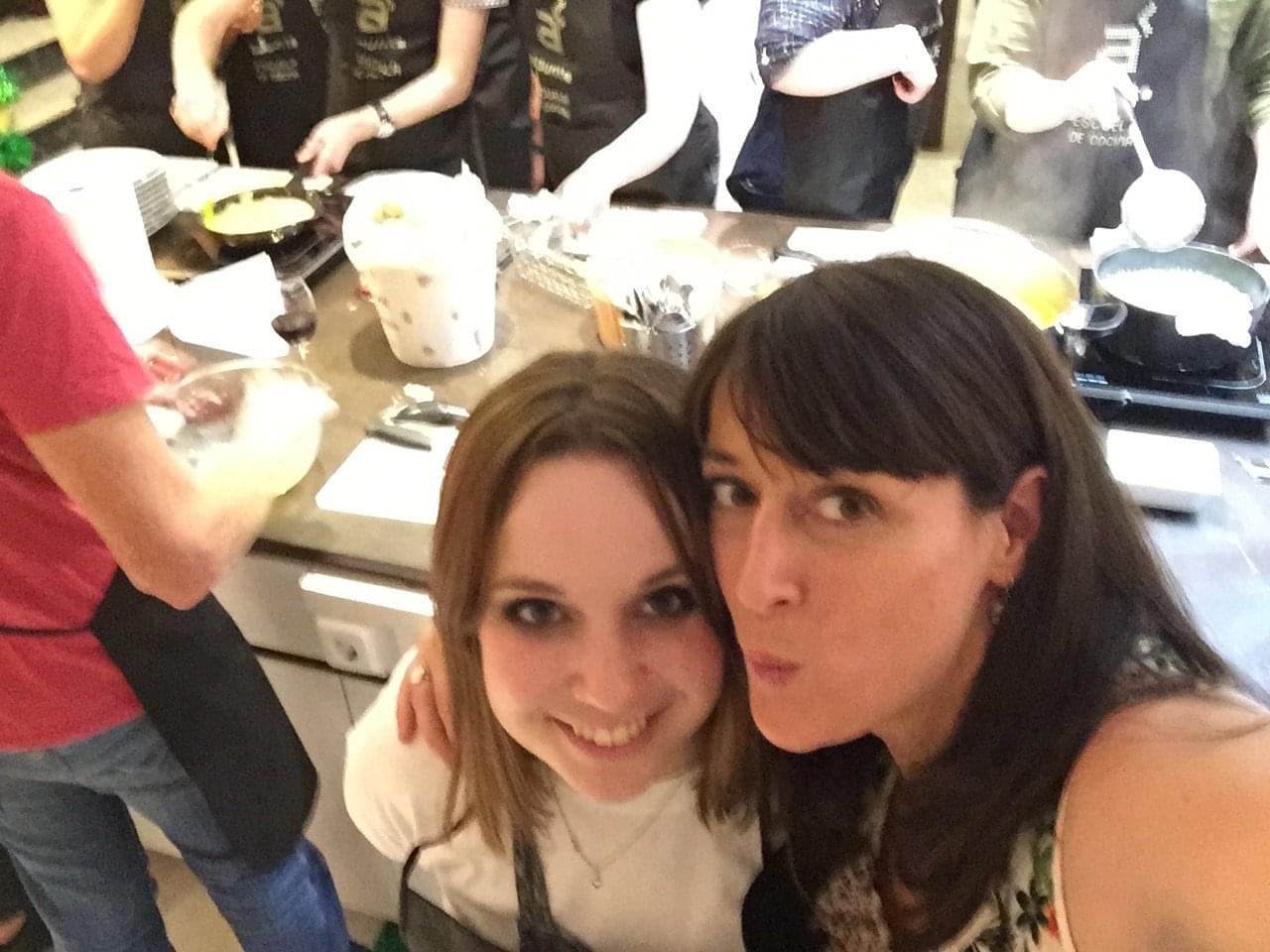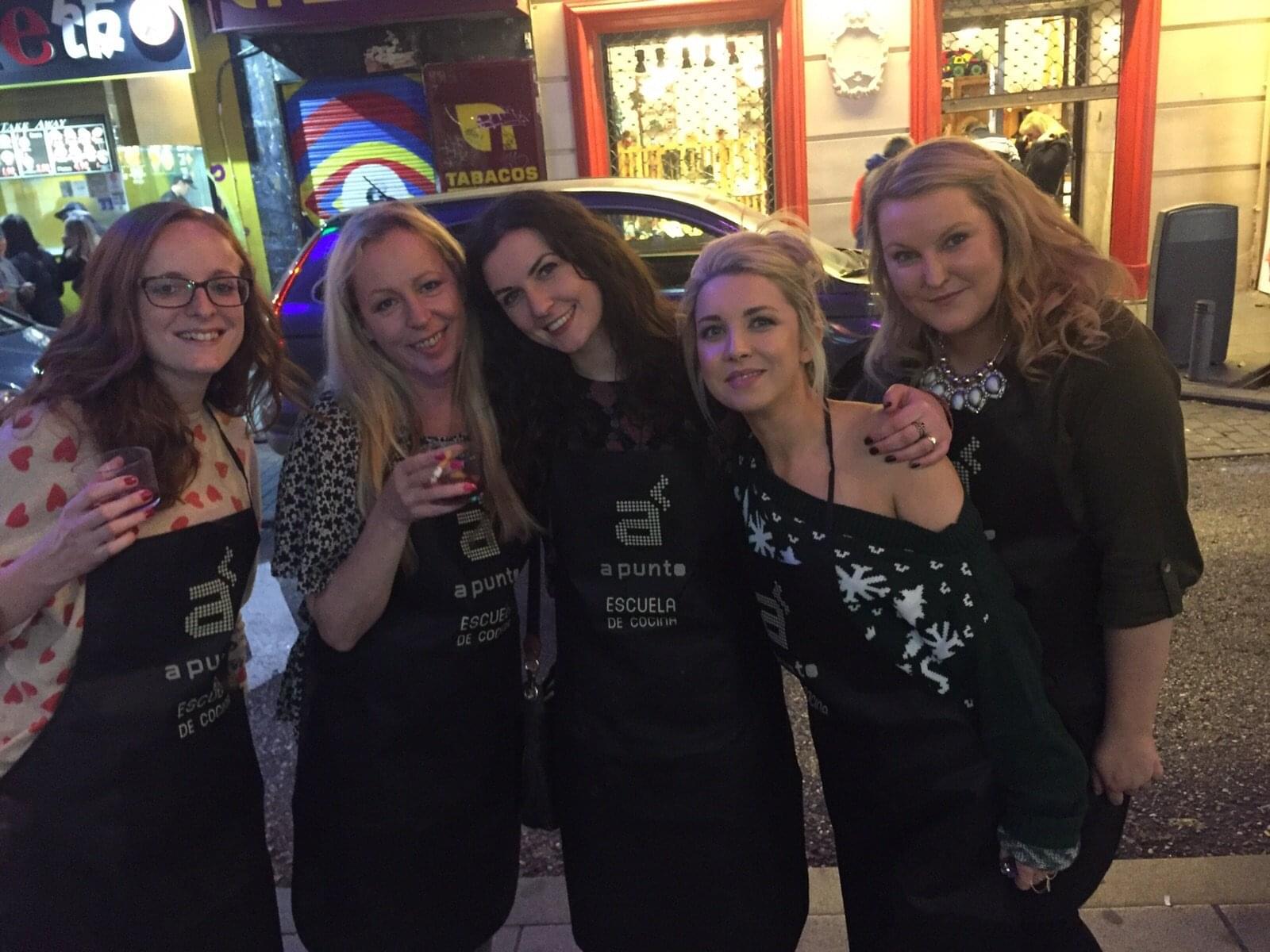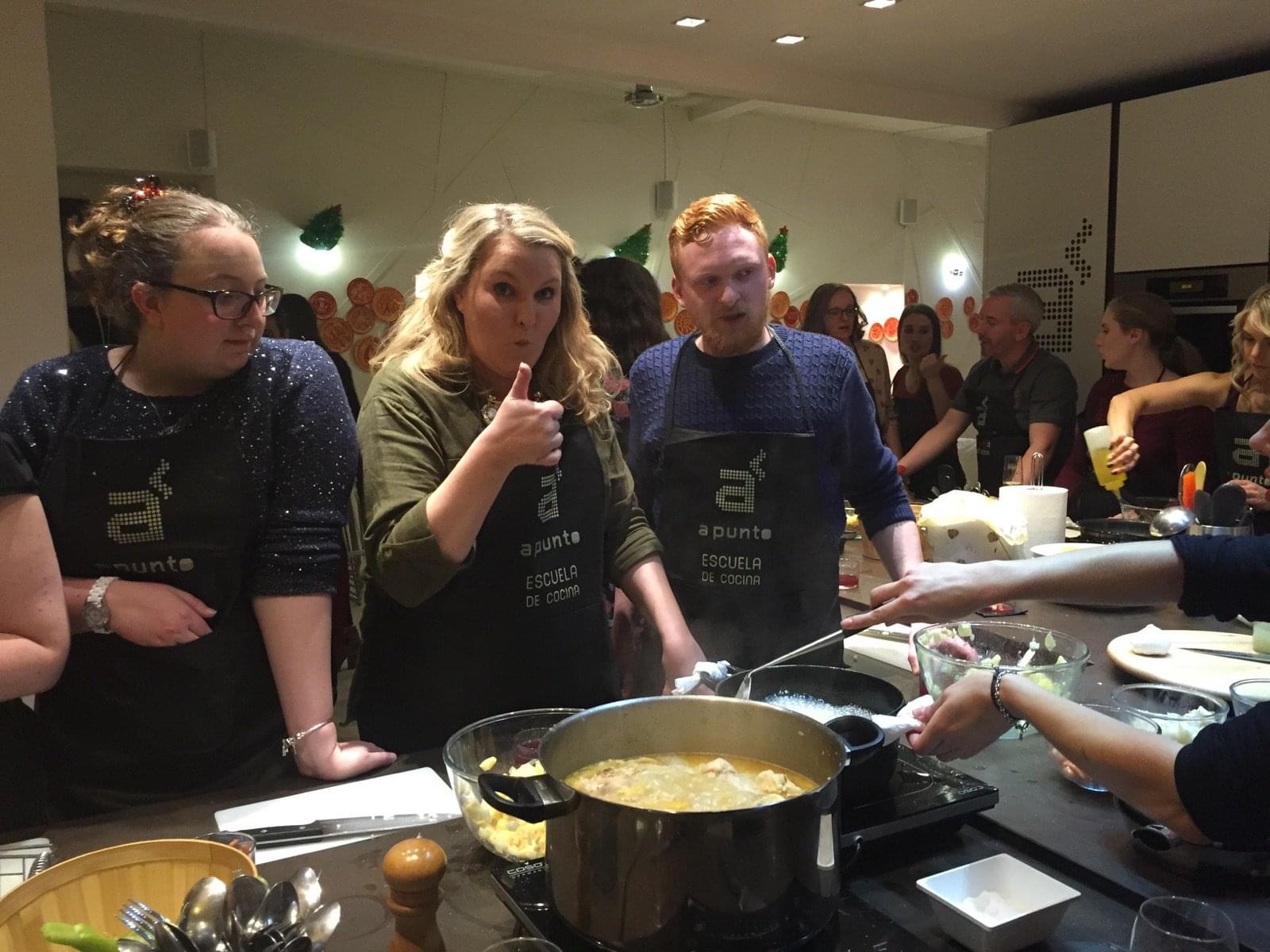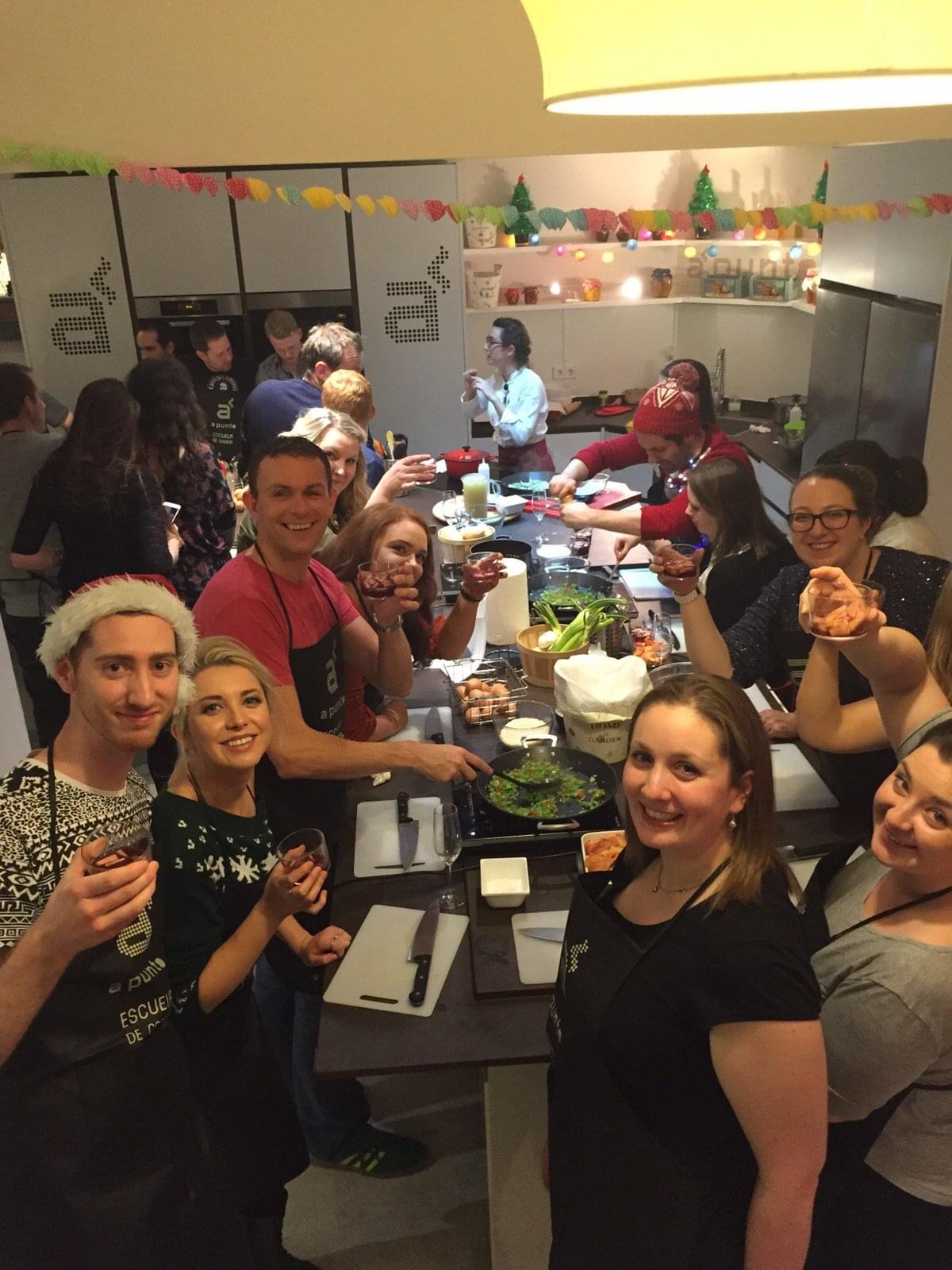 When we'd finished cooking up a storm, we made our way back to our hotel to doll ourselves up and get our glad rags on for our big night out!
First stop, El Chapandaz, one of the most unique bars Madrid has to offer! Basically, El Chapandaz is kitted out to make its revellers feel like they're drinking in a cave full of stalactites (some of which are even tapped with alcohol!).
Oh, and you can't buy any cocktails that don't come in a liter sized glass!!!
(It's a cave, so it was very dark!)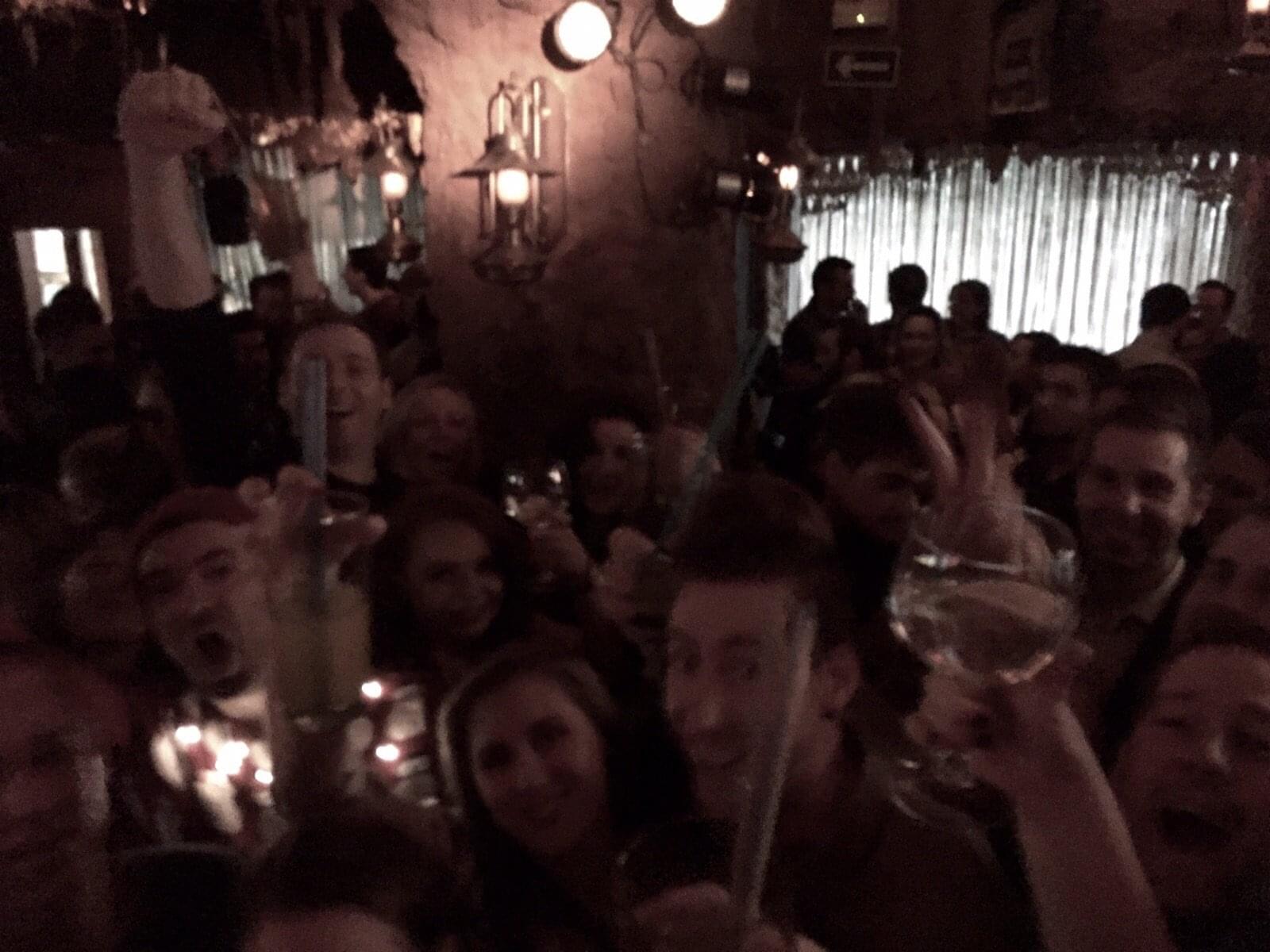 (But we had our two torchbearers, Shane and Reza, to light the way!)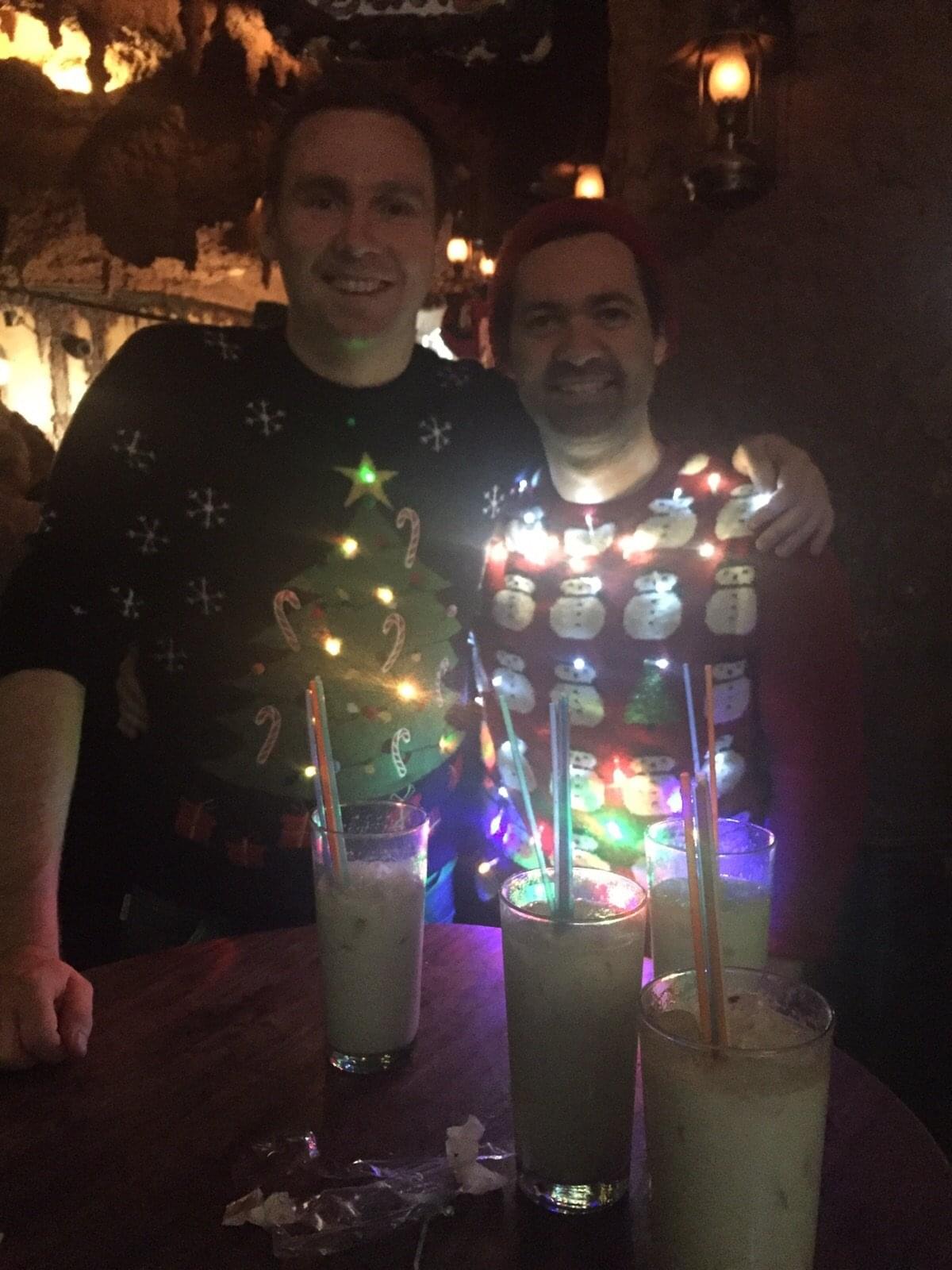 Some people broke off to head back to the hotel when we'd enjoyed a few scoops in the cave. The rest of us? Well, we were on our way to the nightclub!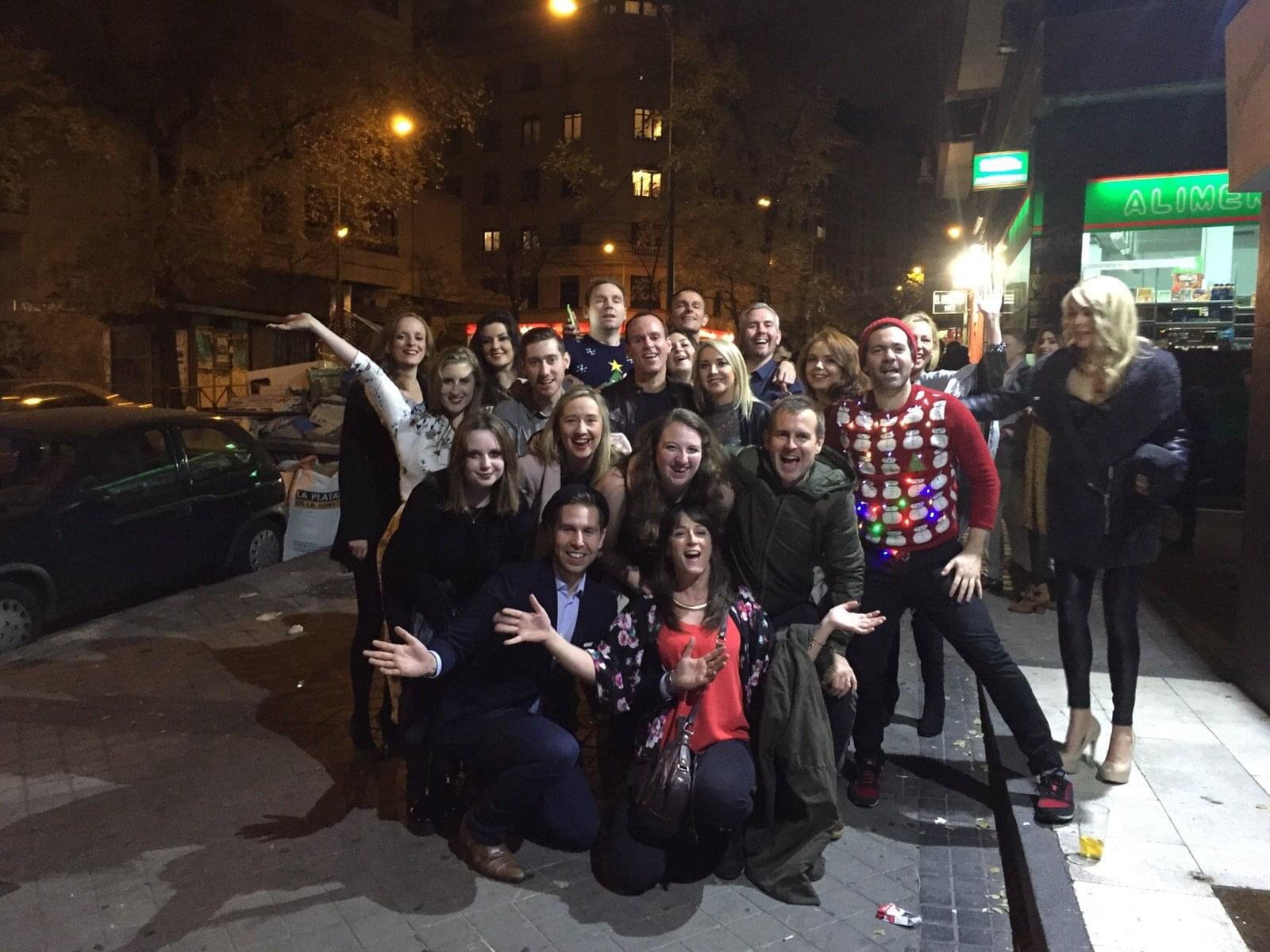 Where the night took us…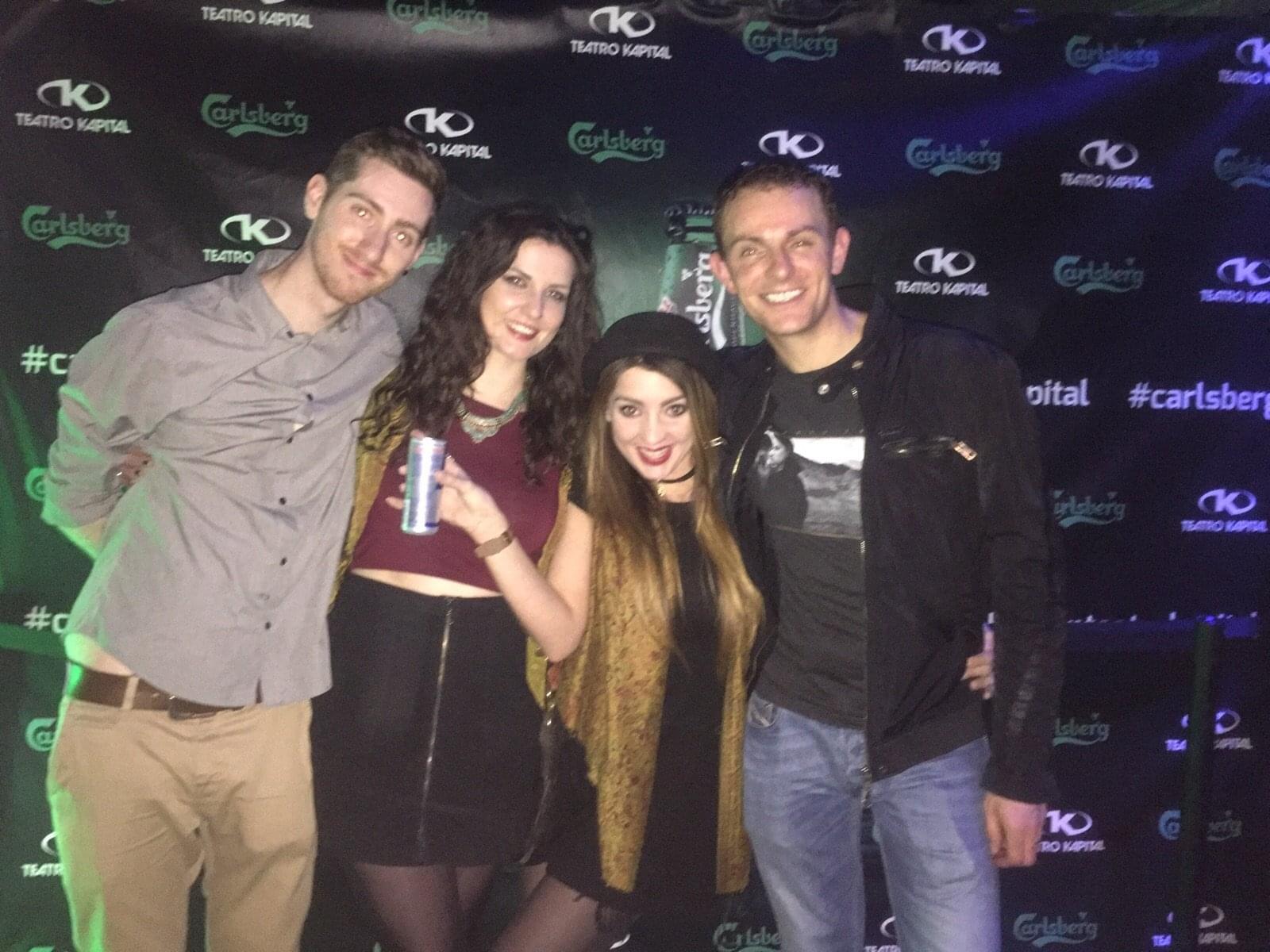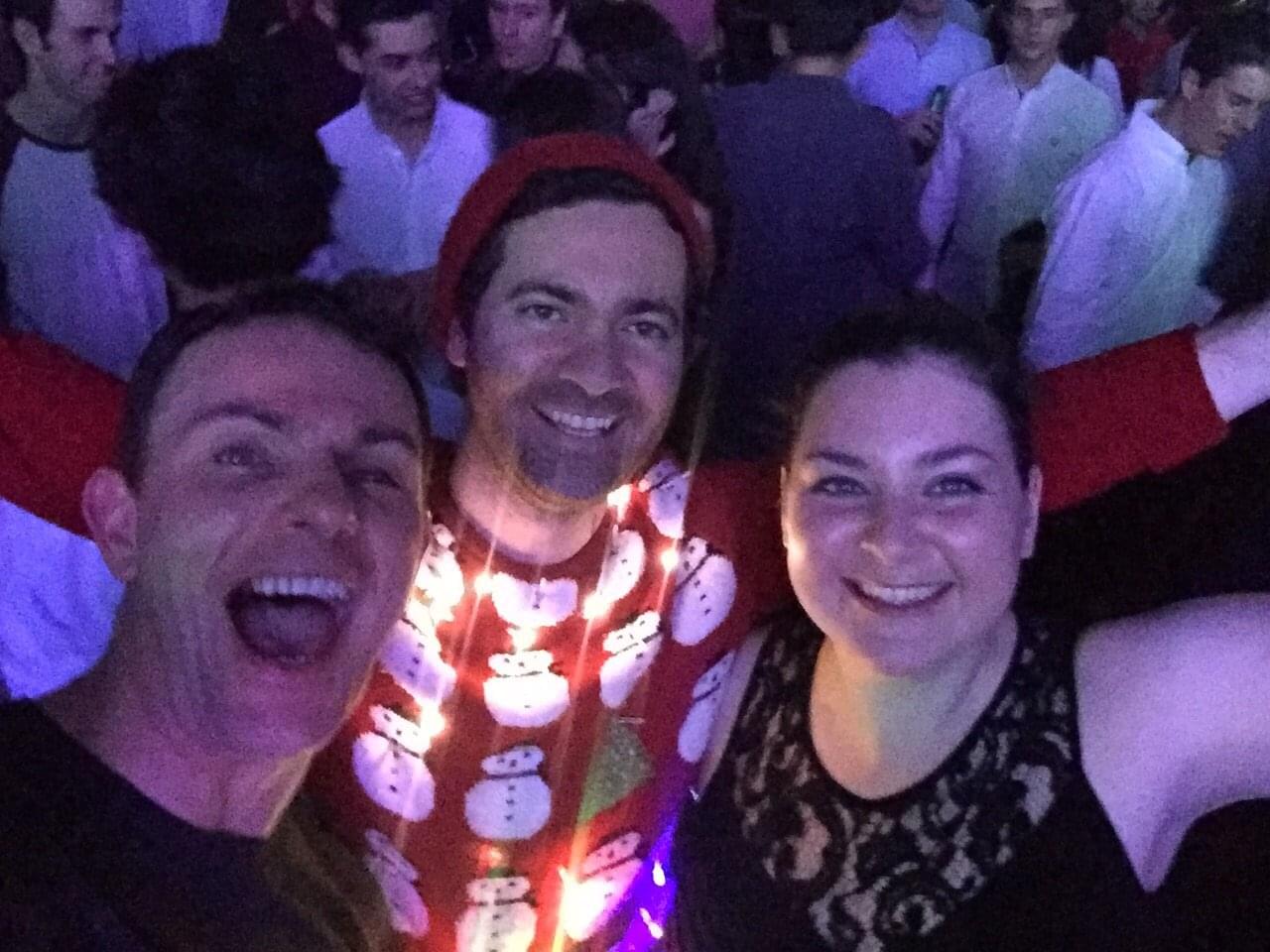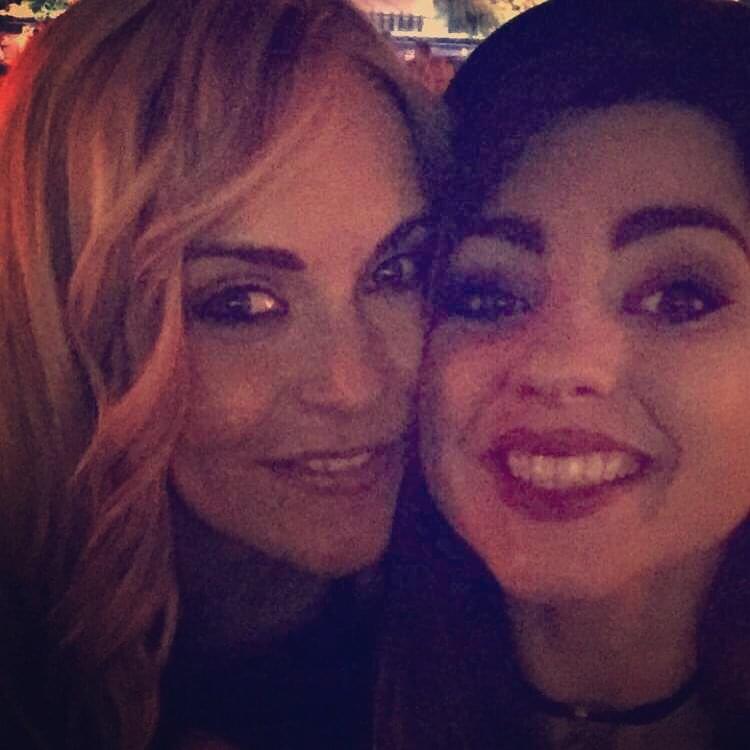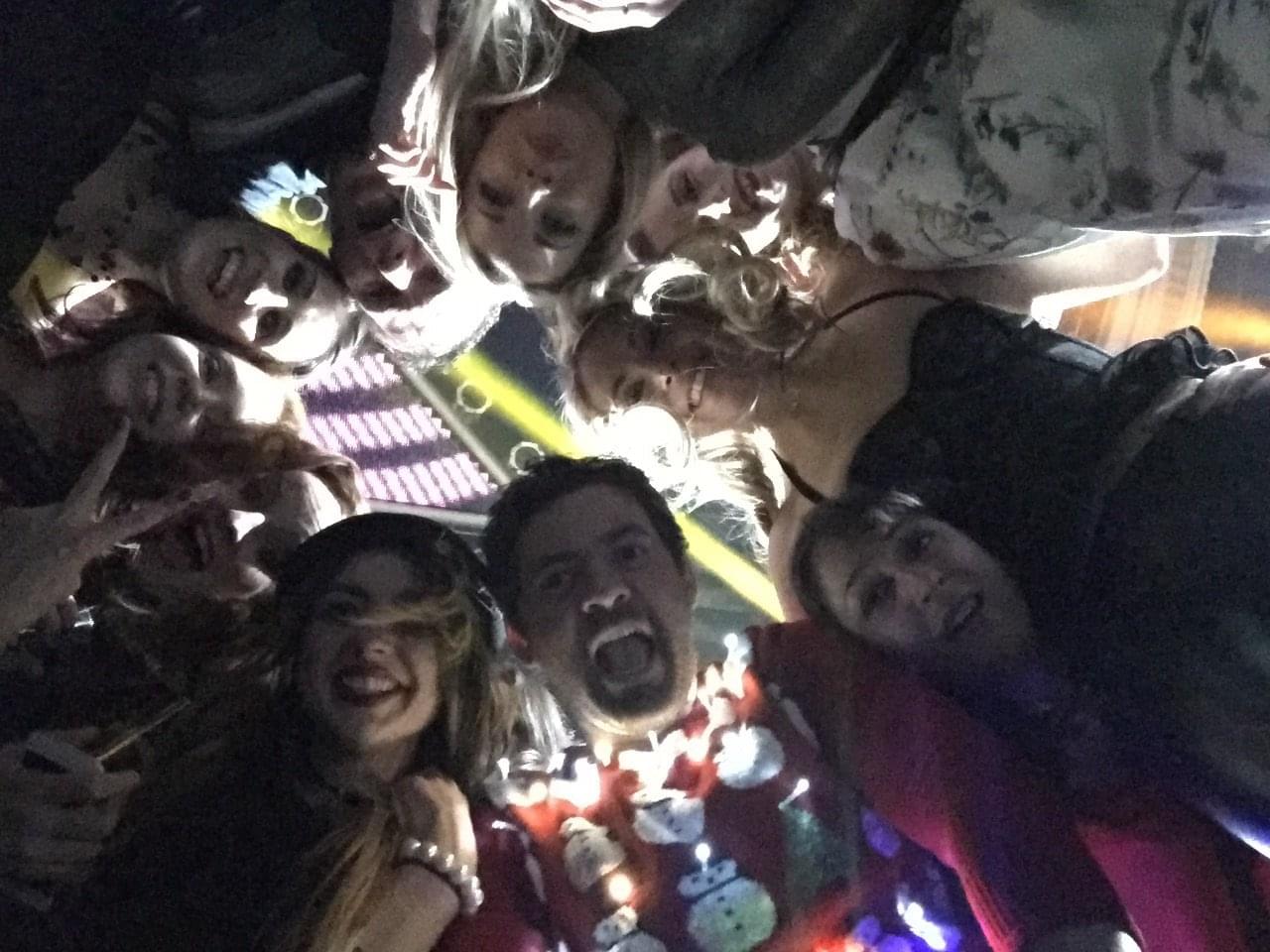 After all those shenanigans, you can imagine how we all felt the next day… then try to imagine how we felt when Naomi announced the next part of our adventure wasn't another 2 hours in bed, but an excursion to Madrid's largest park and a morning packed with sports! Something like this: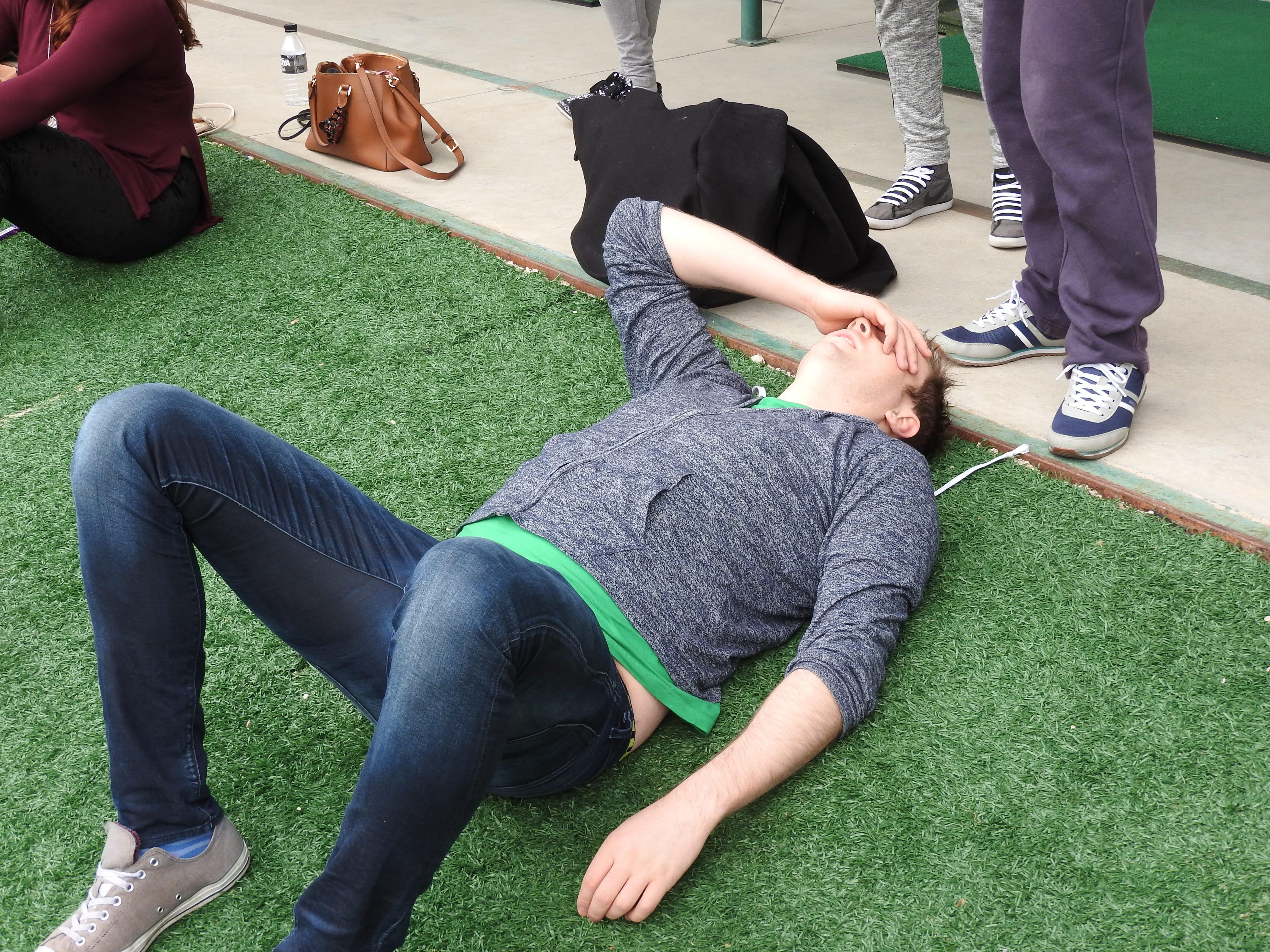 But (most) of us pulled on our tracksuits and powered on through!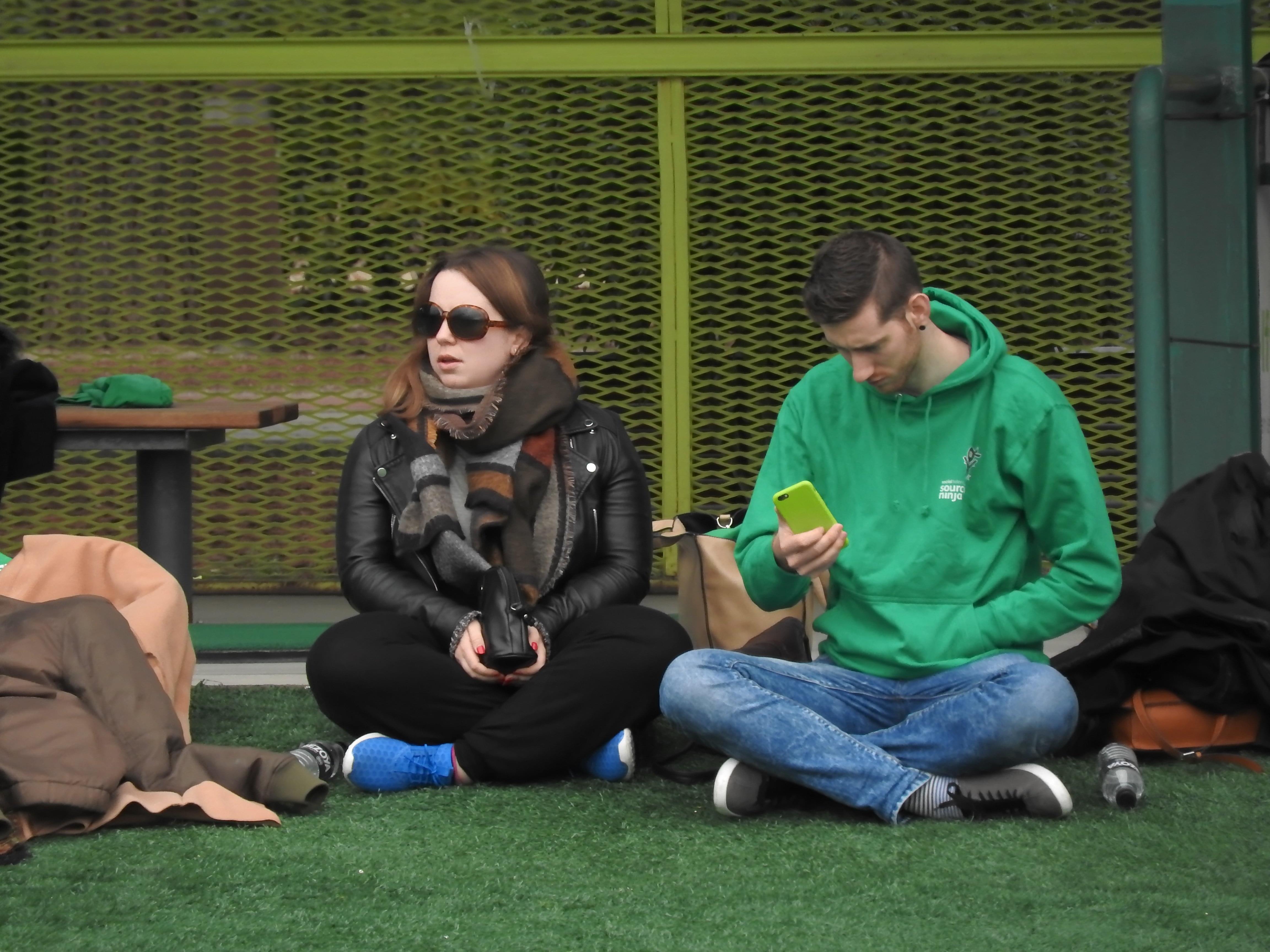 Well, I did say "most" of us ;P
First came the sack race: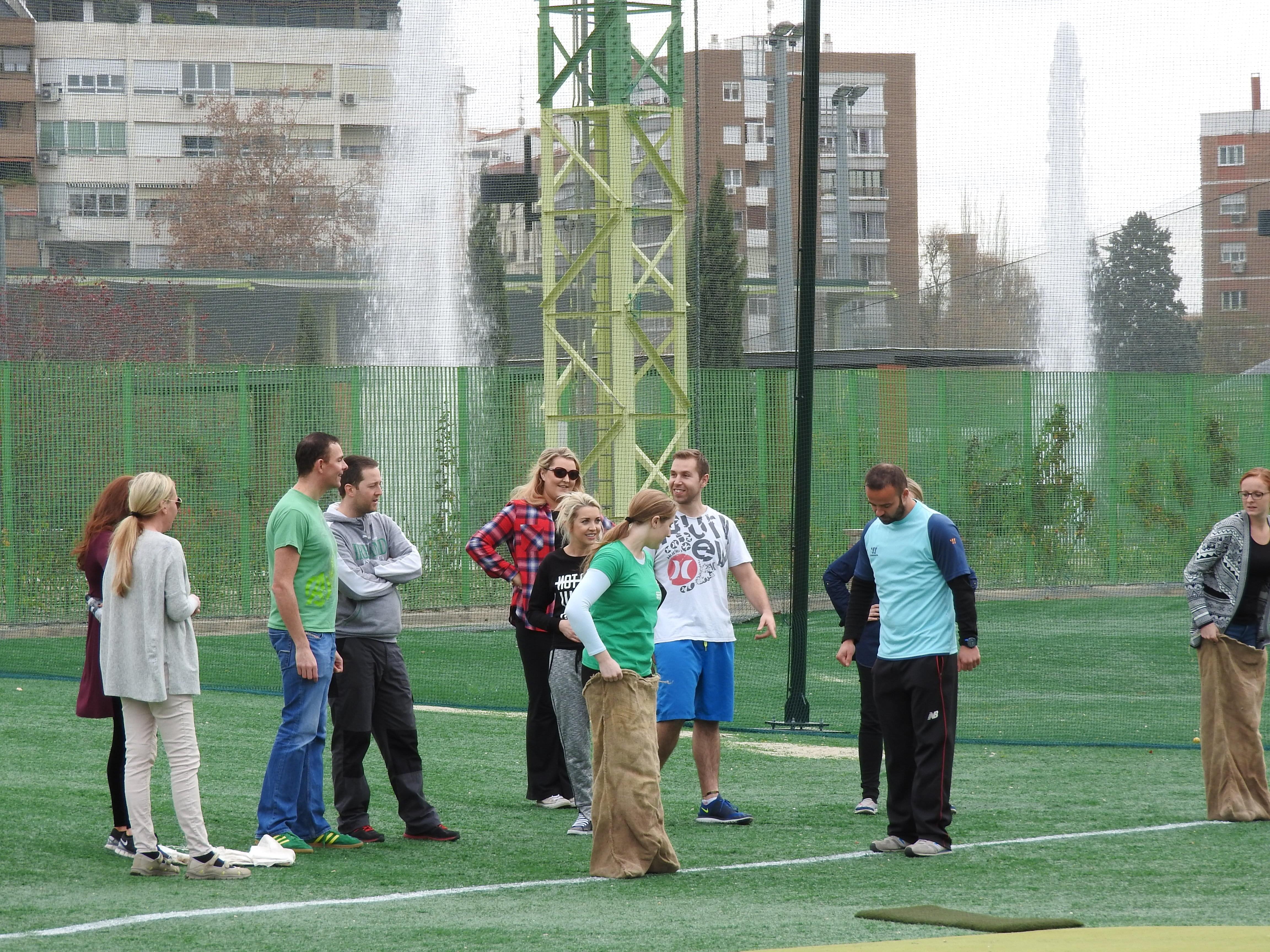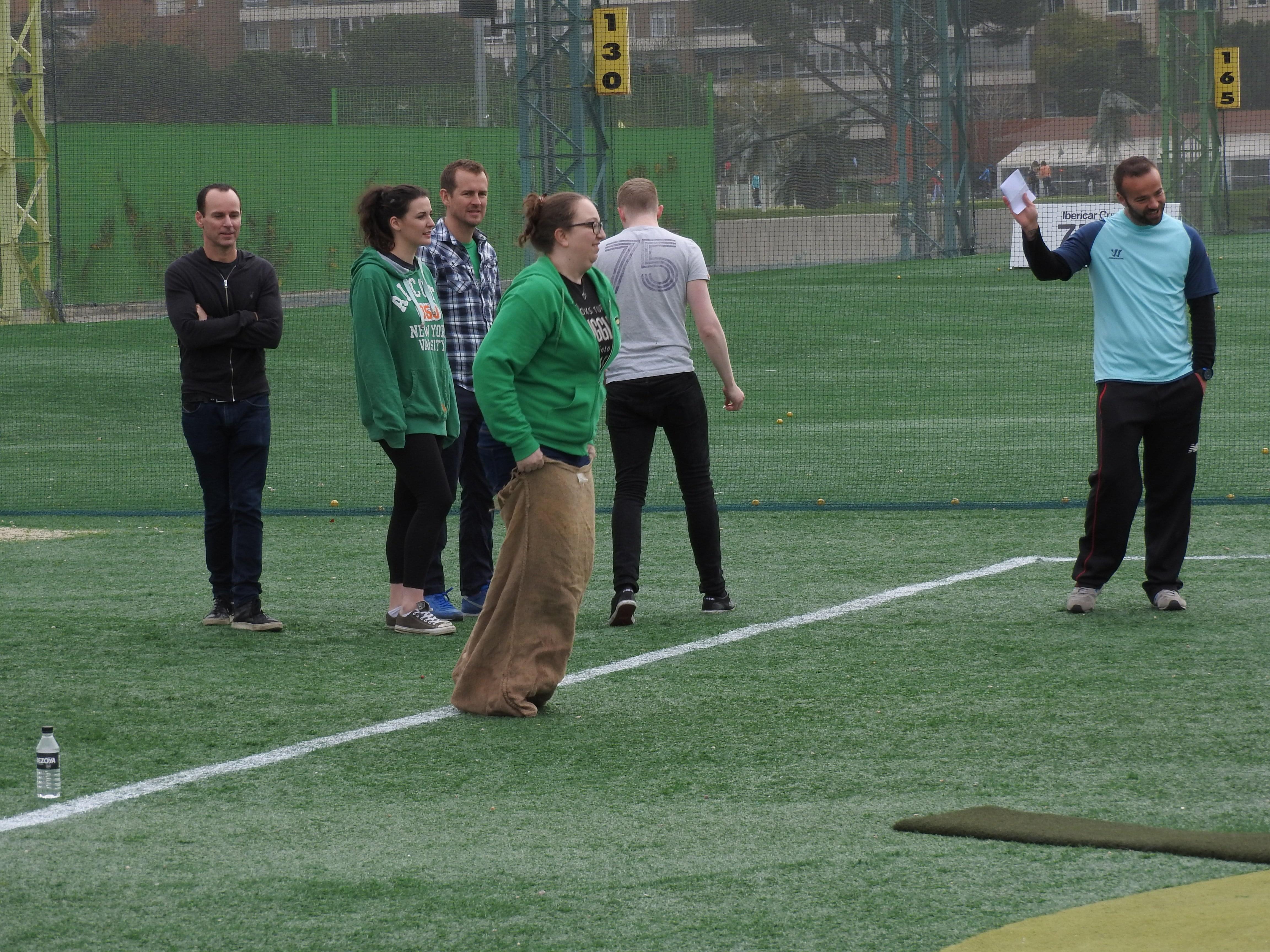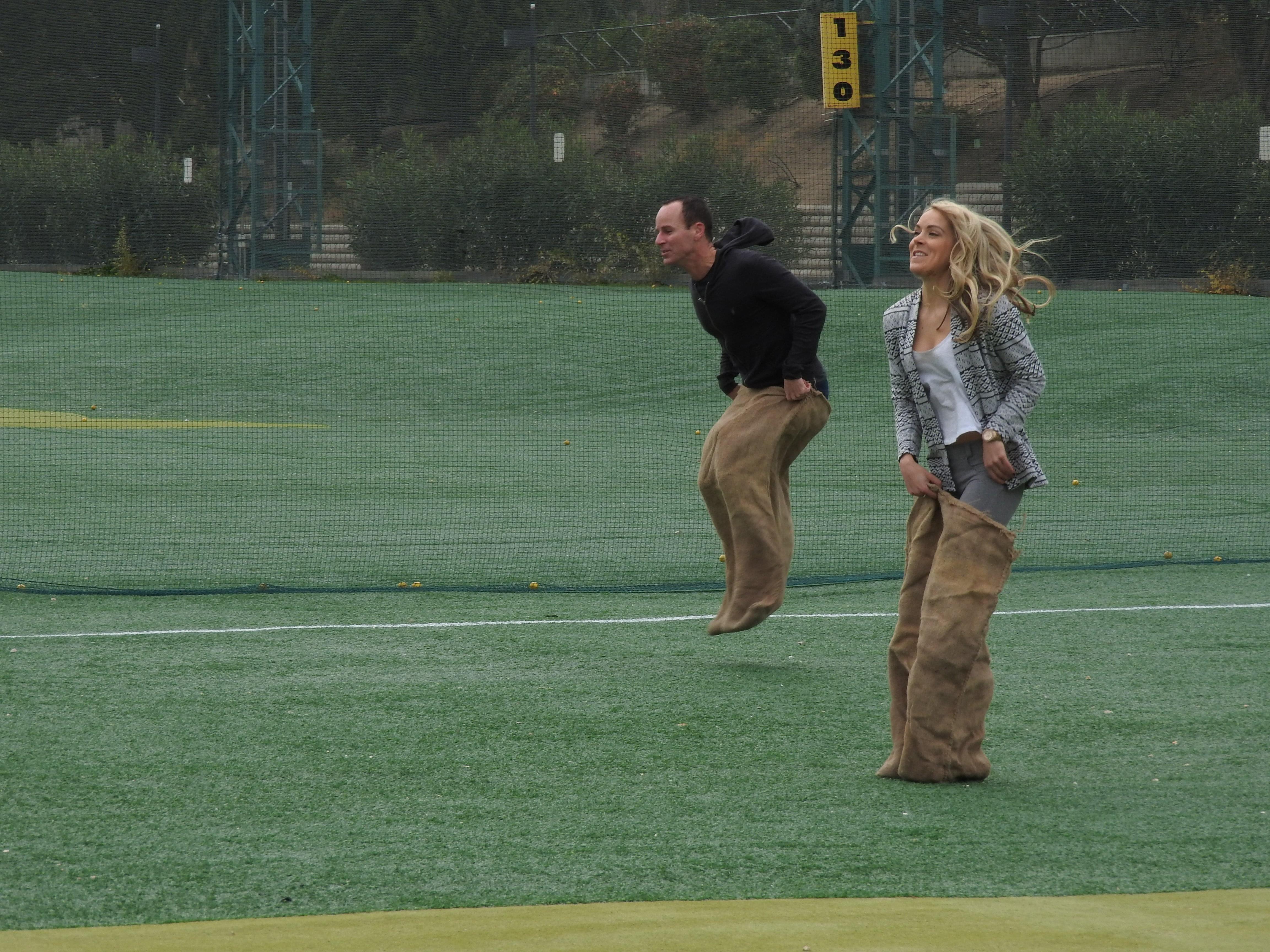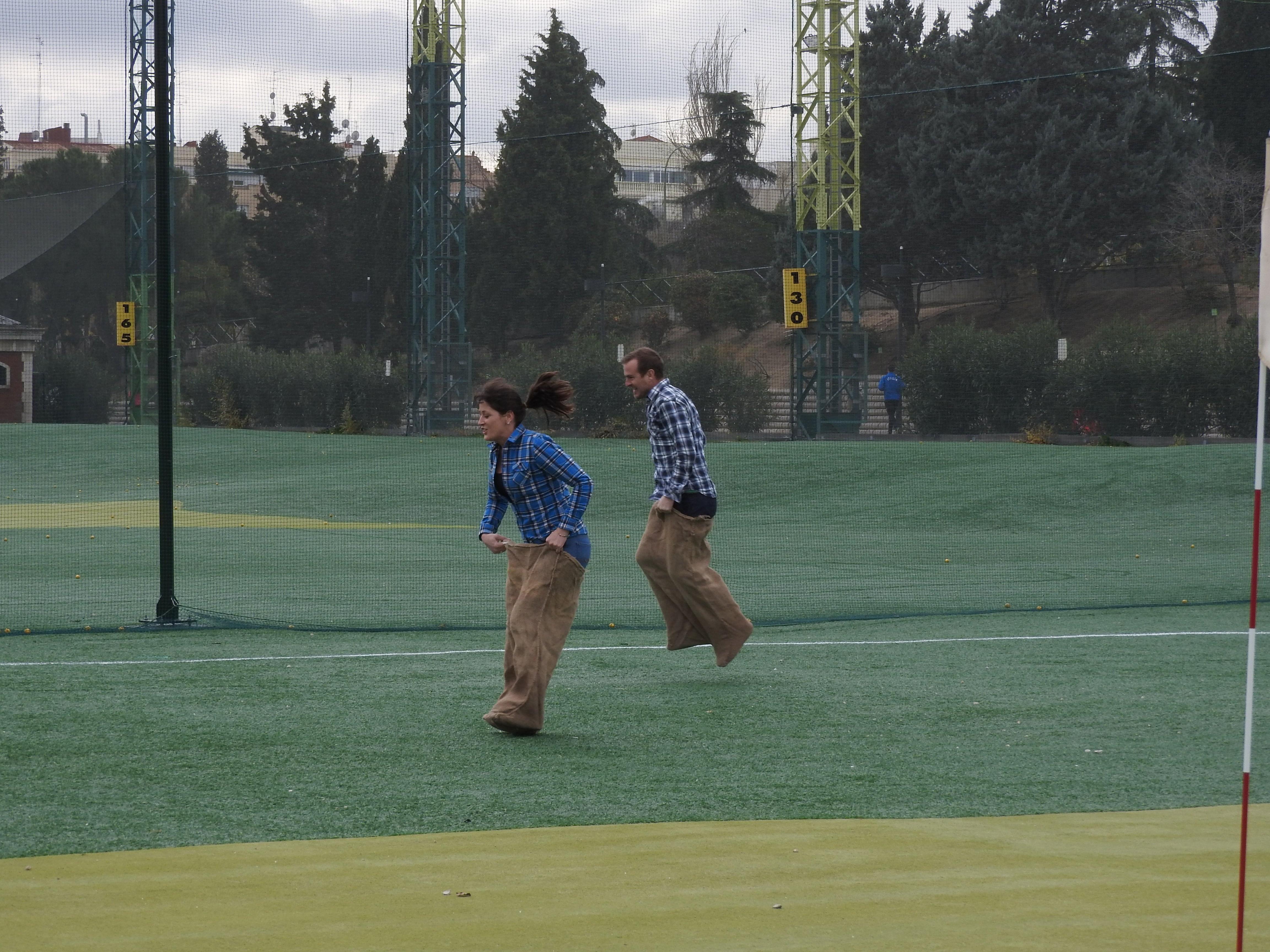 (Johnny Campbell takes to the sack!)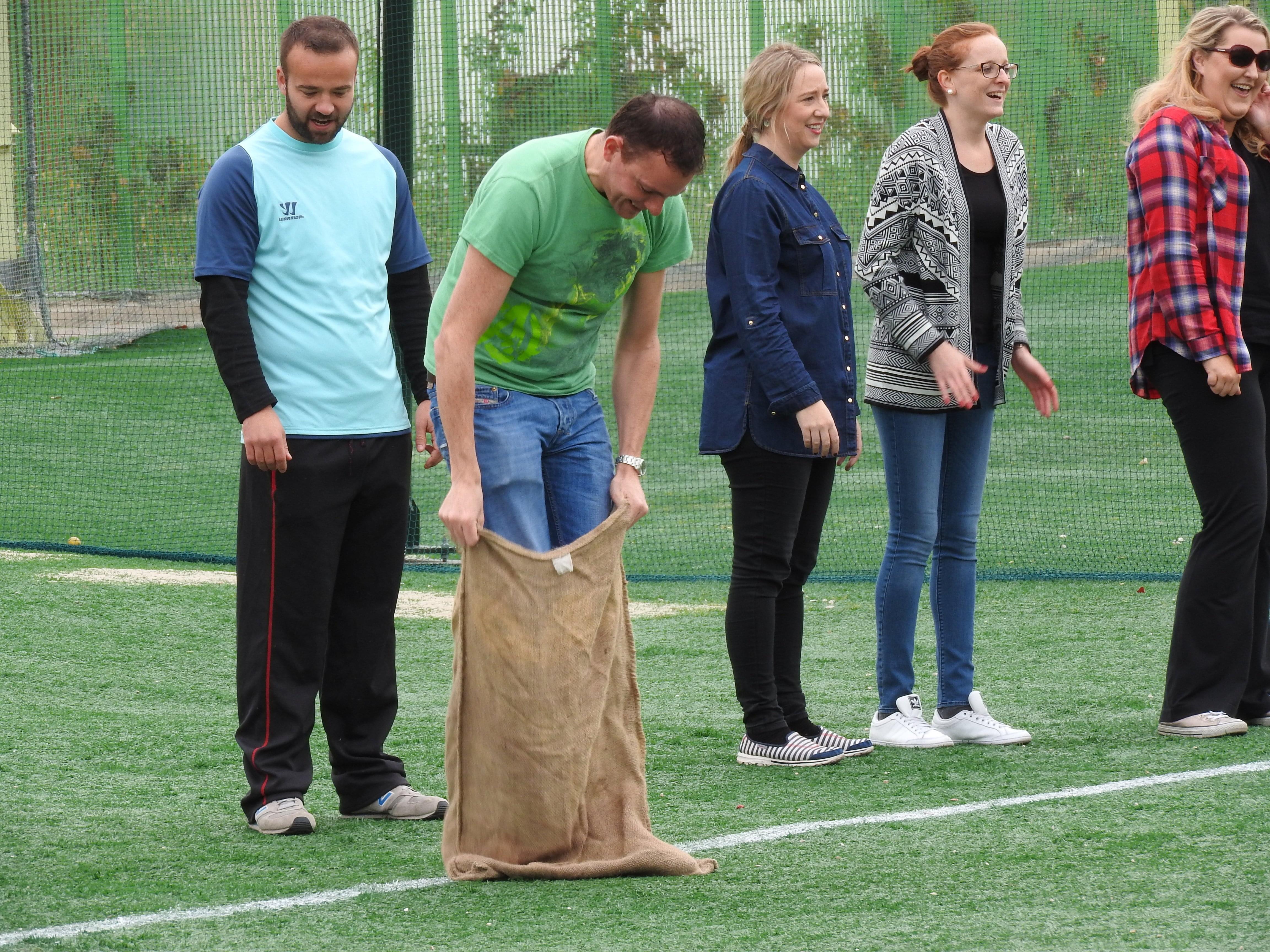 (Look at the height!)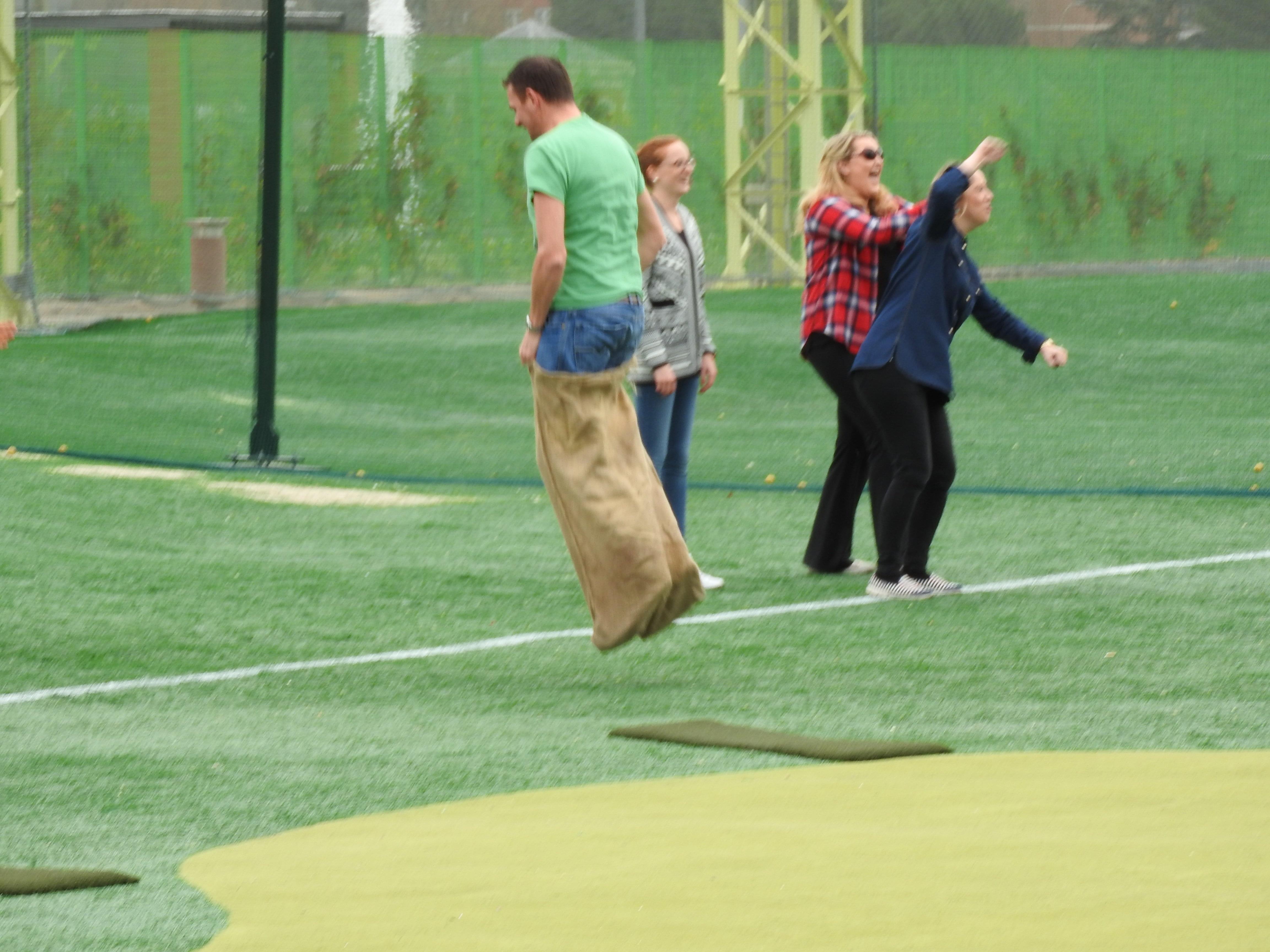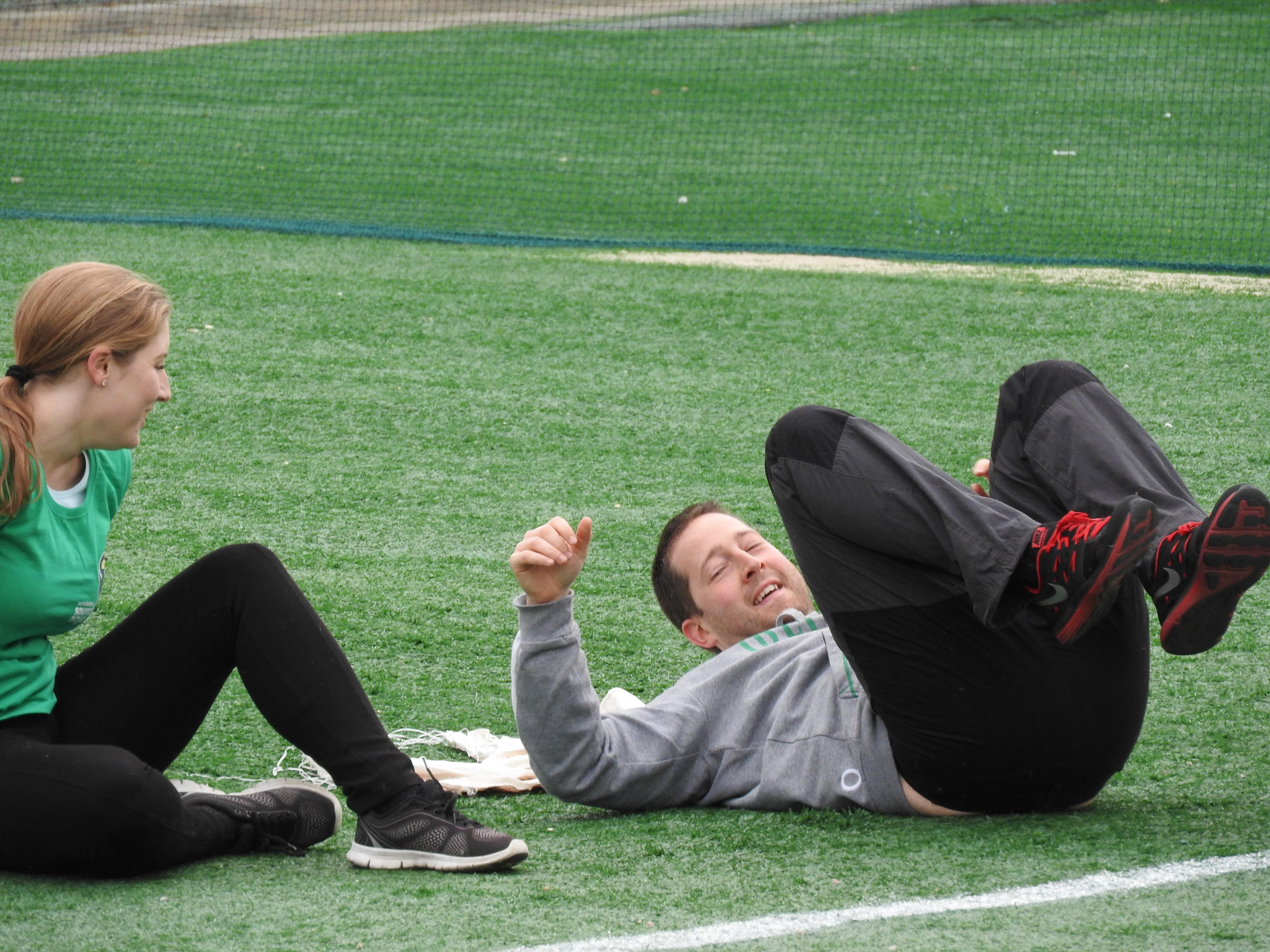 (Vince was especially proud of his performance in this race!)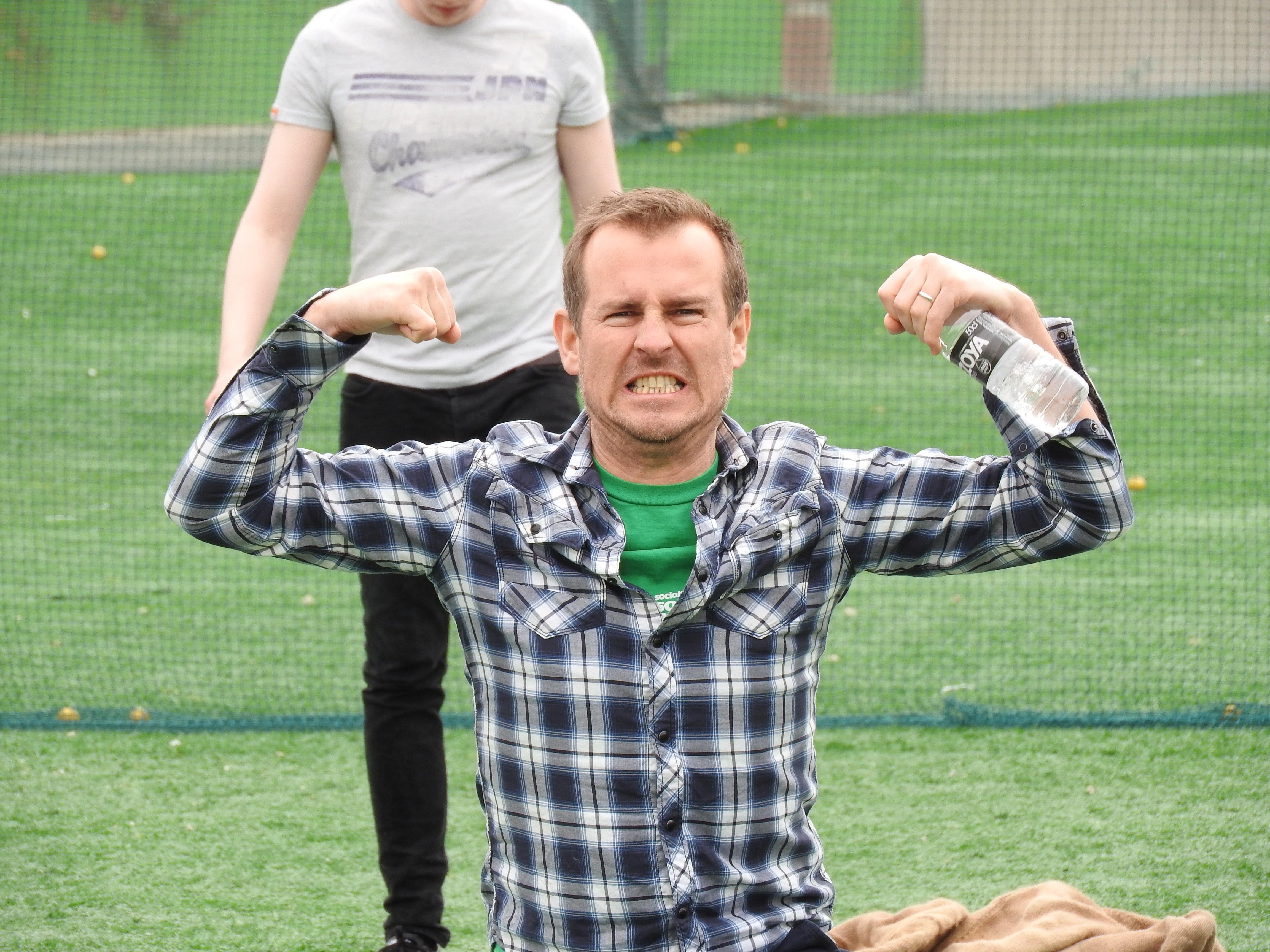 Next we did our best Katniss Everdeen impressions, by taking by a bow and arrow and having a go at archery! Just wait 'till you see how fierce the ladies look!
(The concentration on those faces…)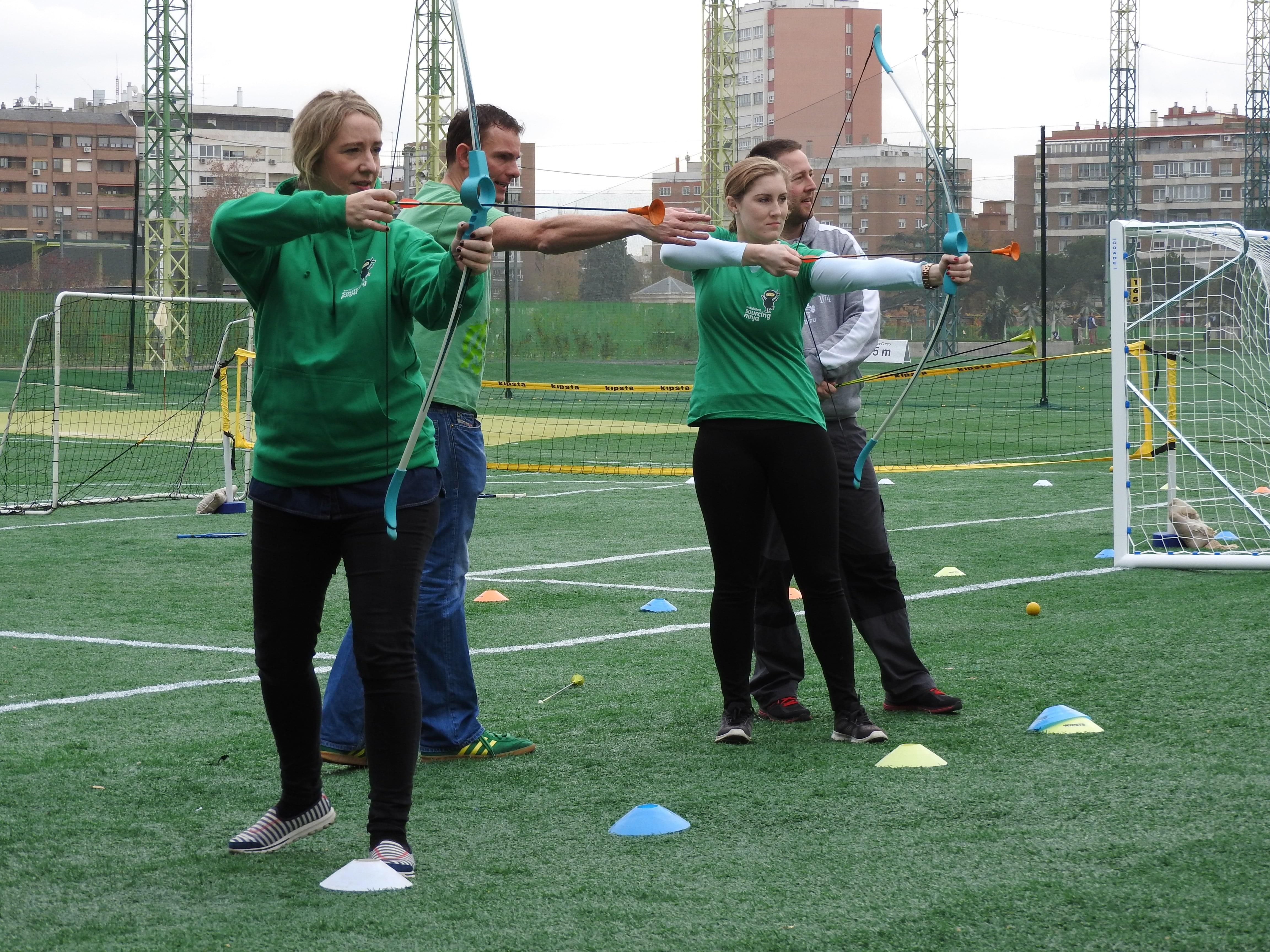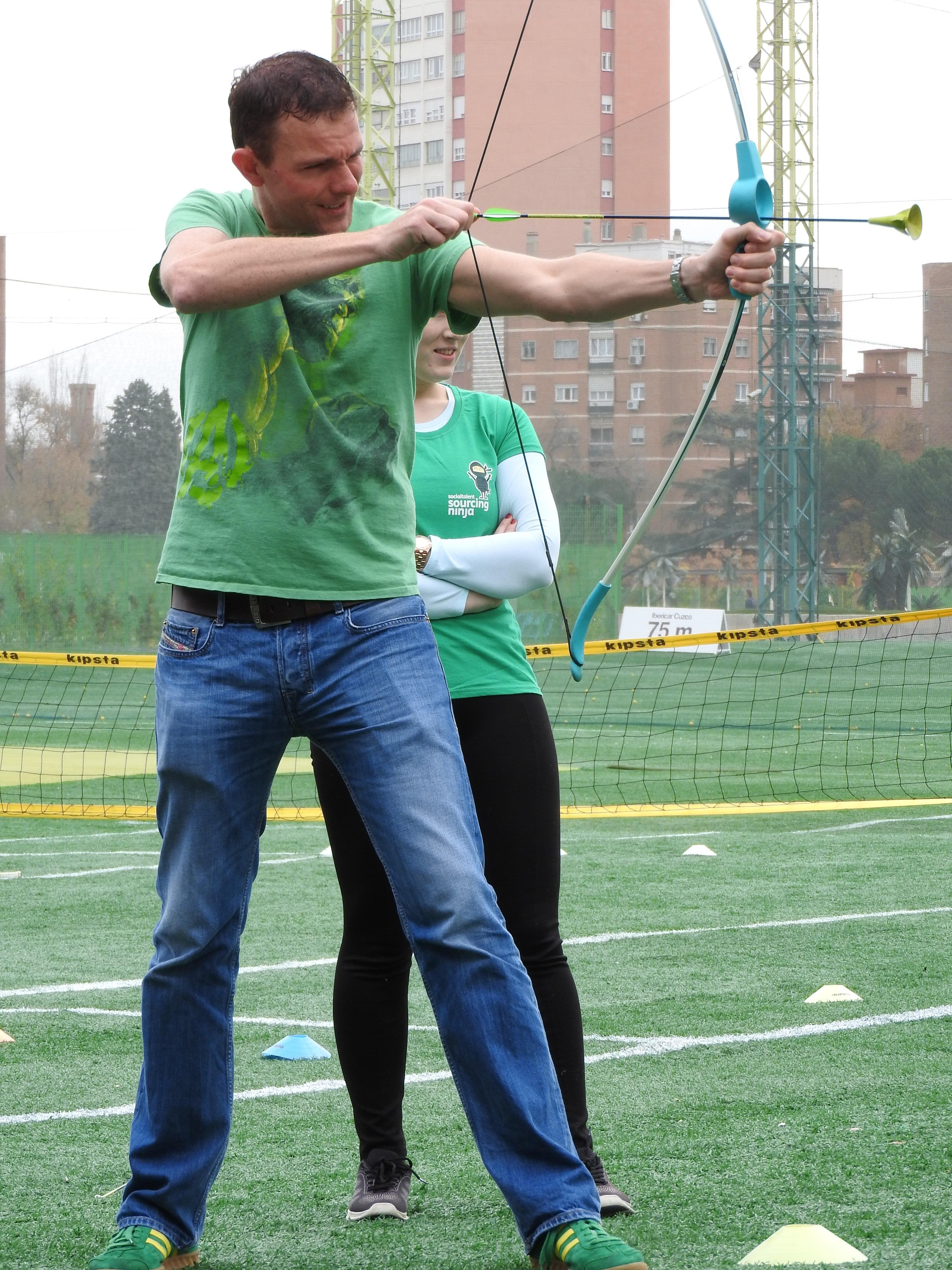 (Gowan Benni!)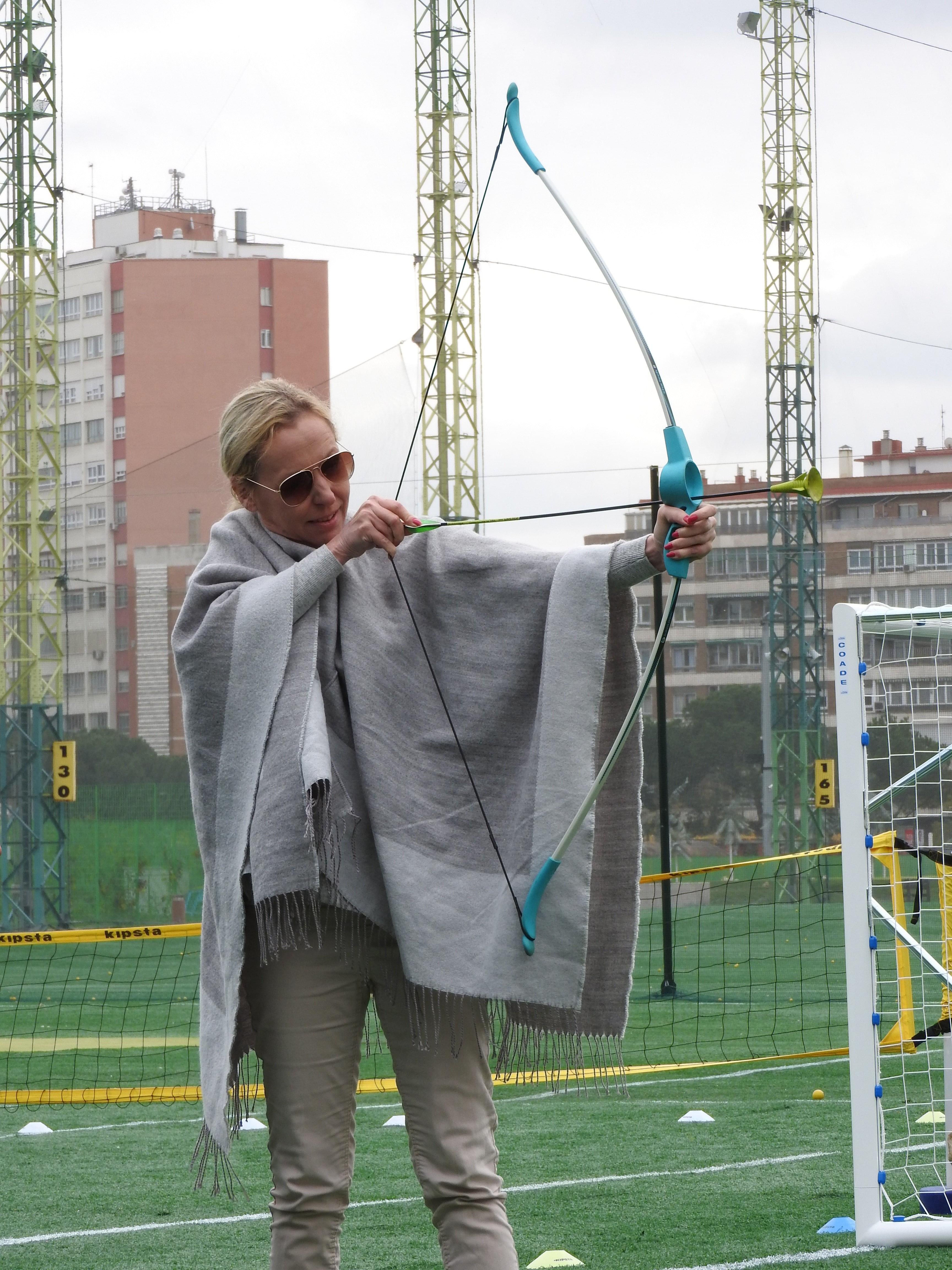 (This is Michael's game face…)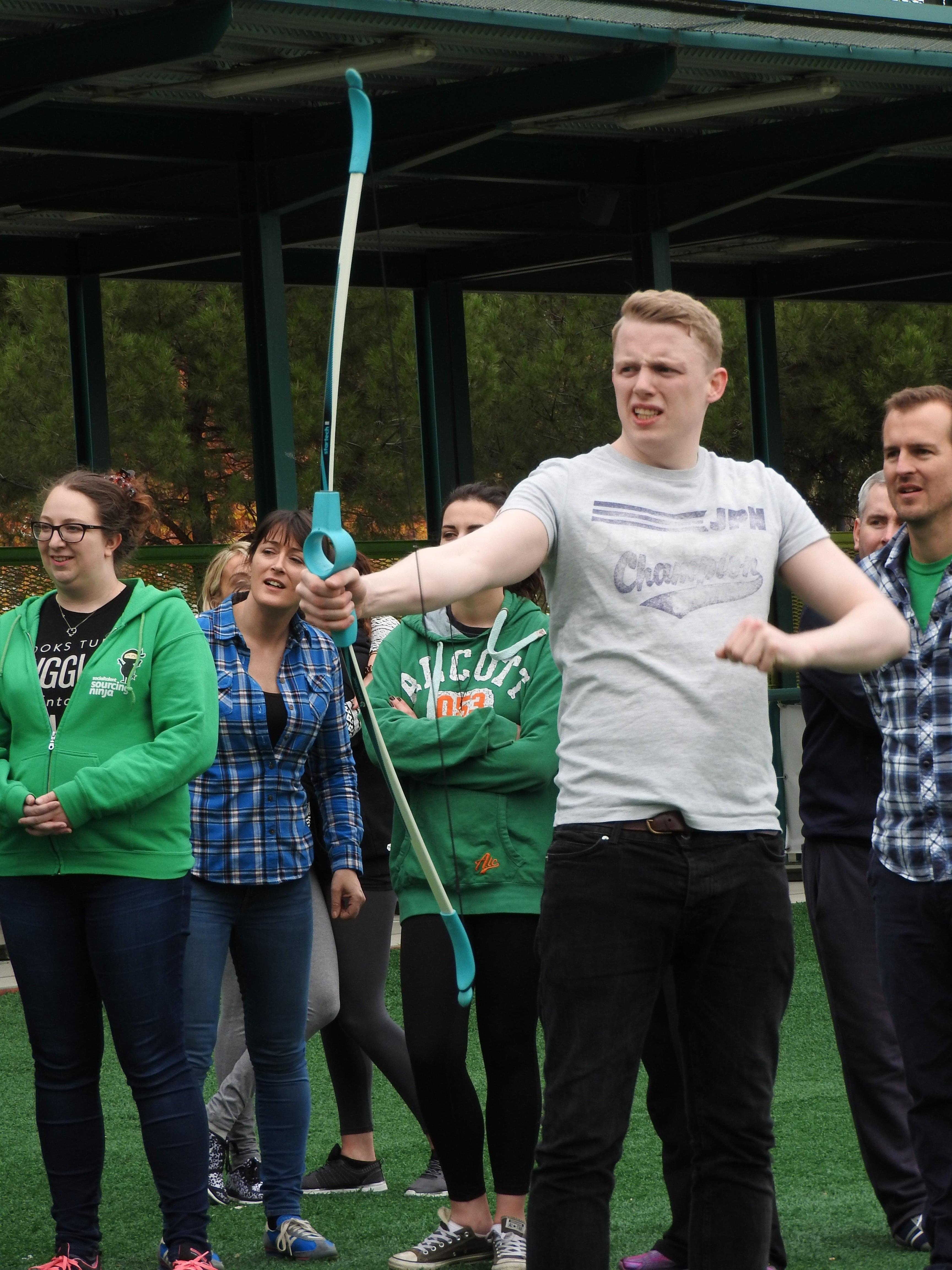 (Hang on! Sondra looks like she's done this before!)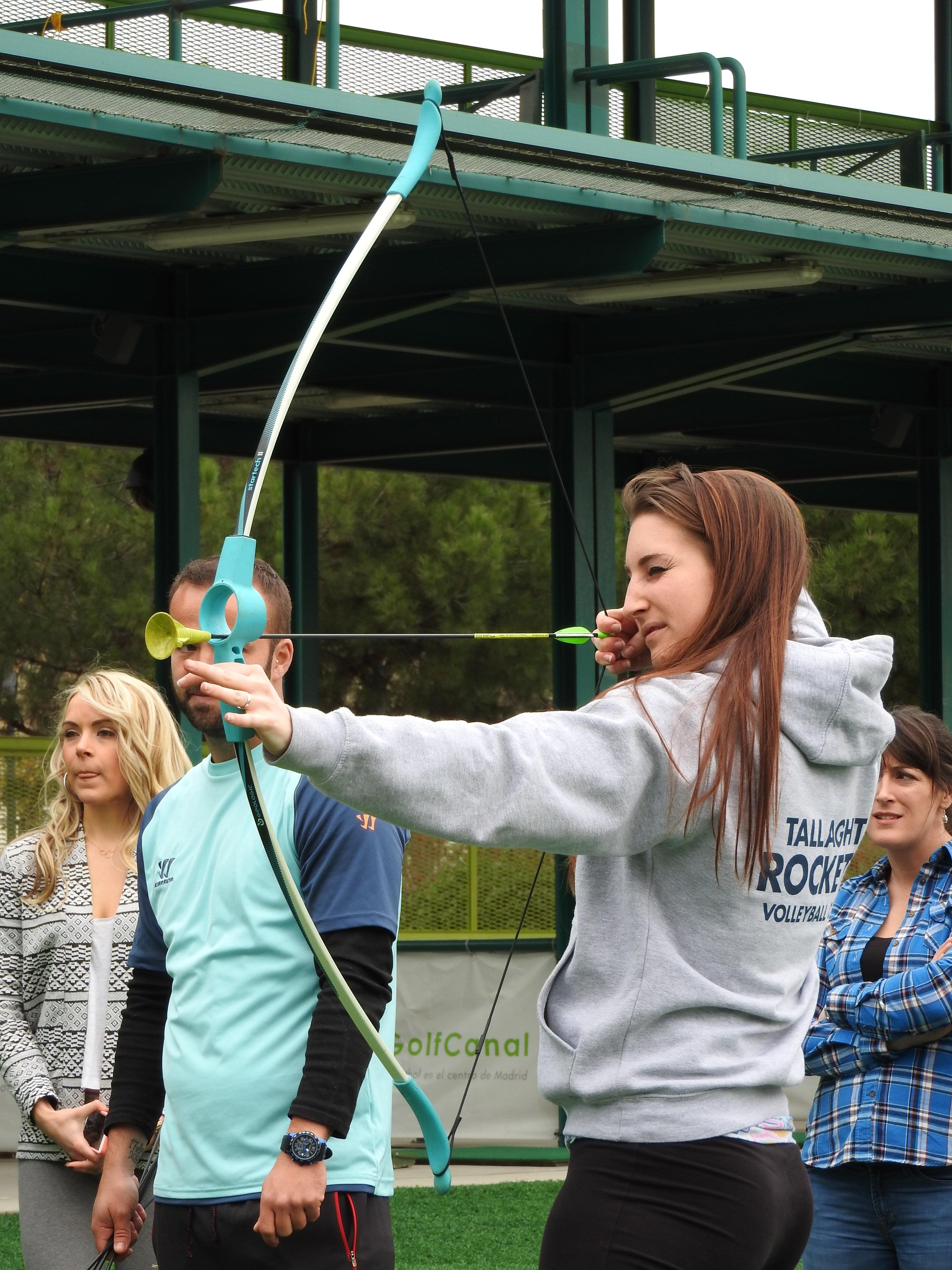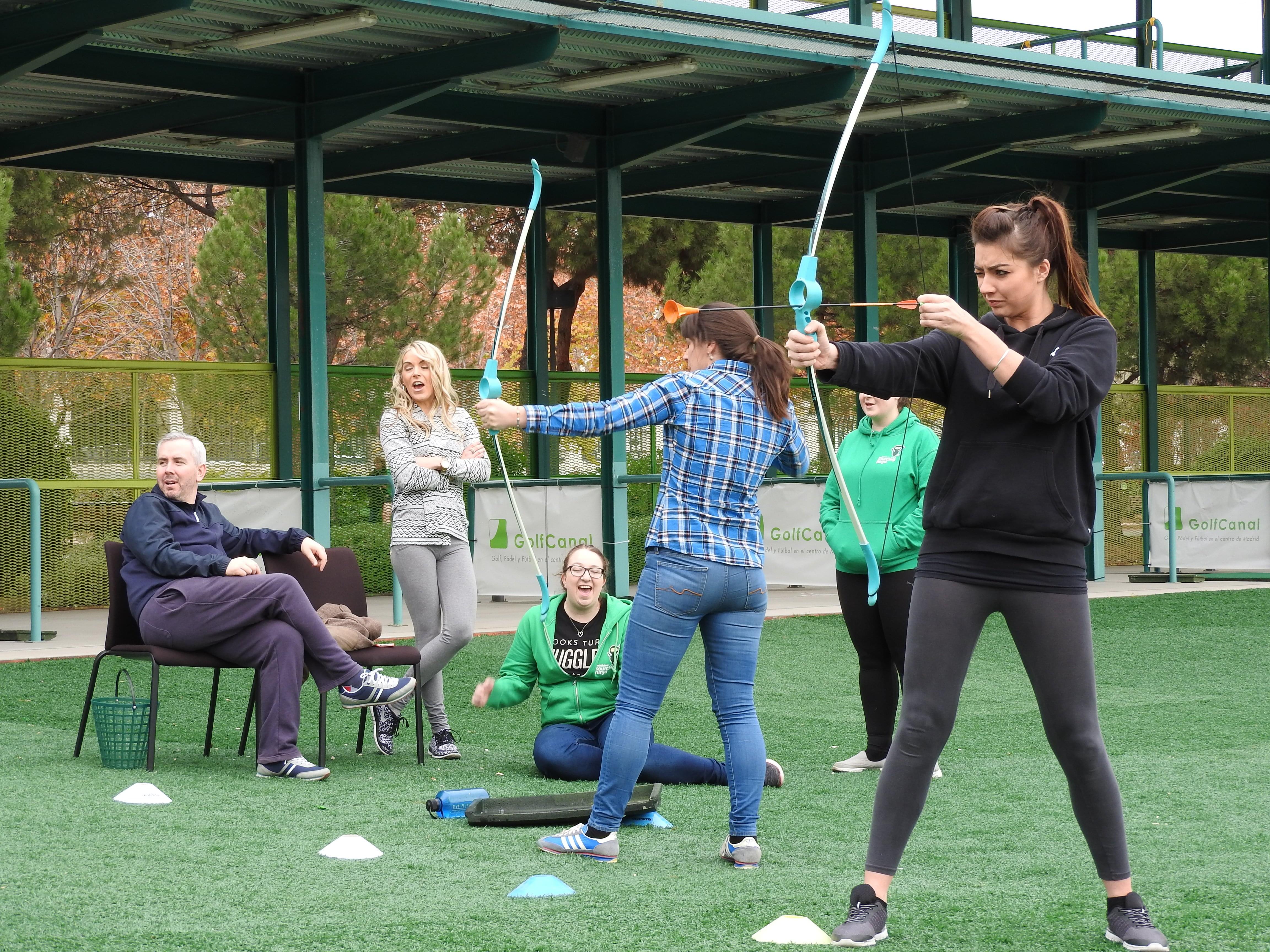 Look who decided to finally join us: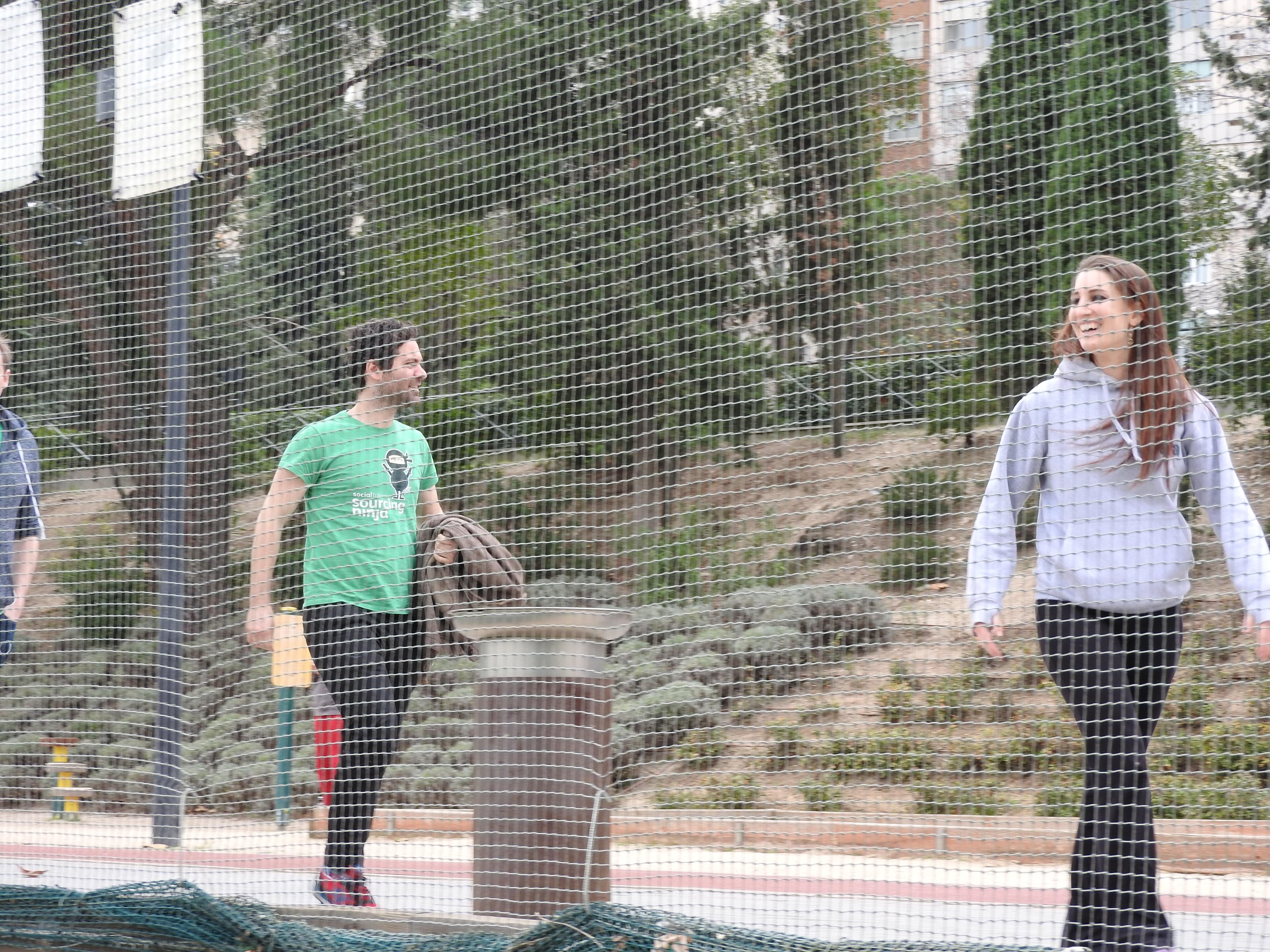 From archery we moved to baseball, where the competitive streak in all of us, REALLY kicked in!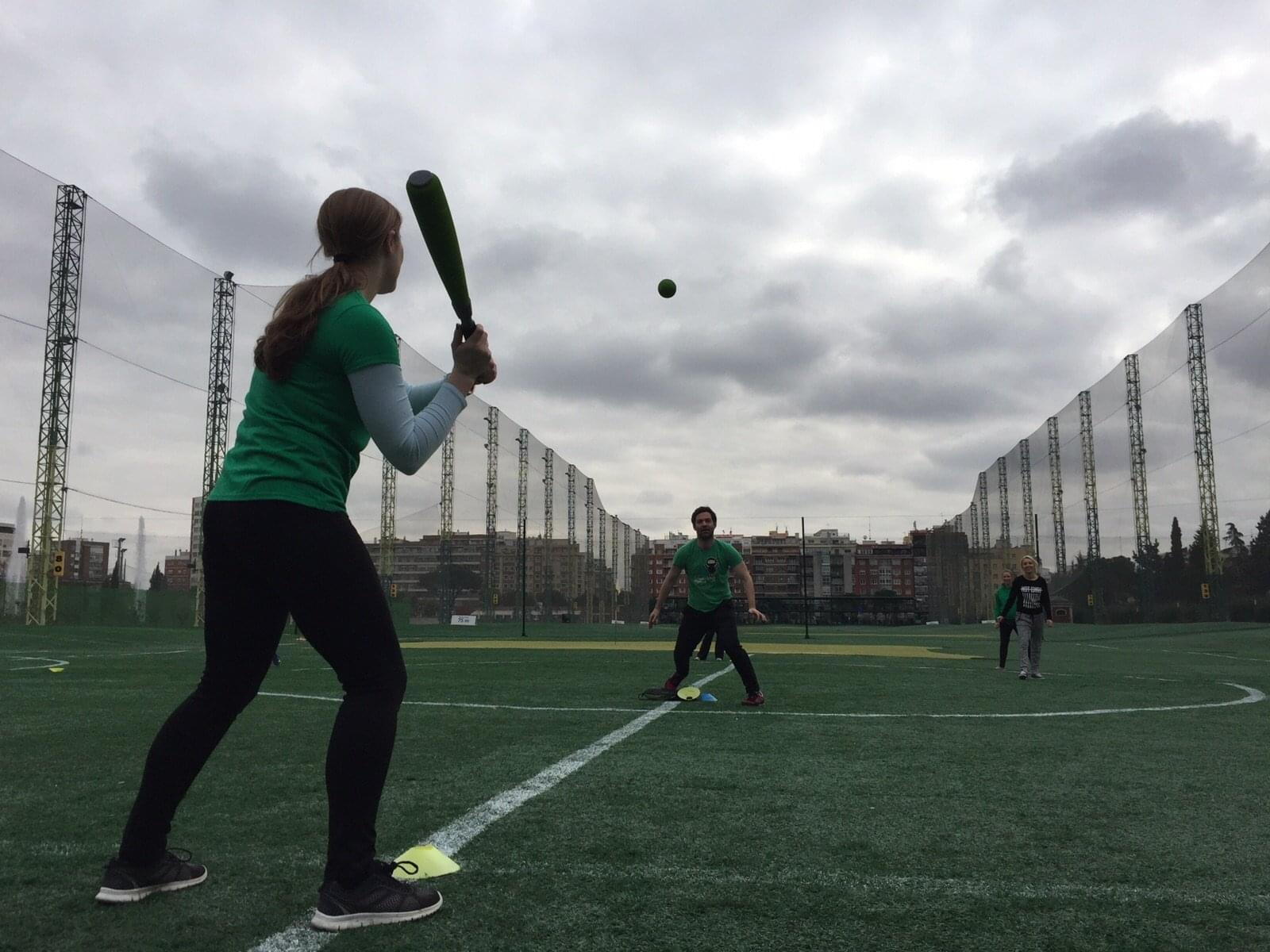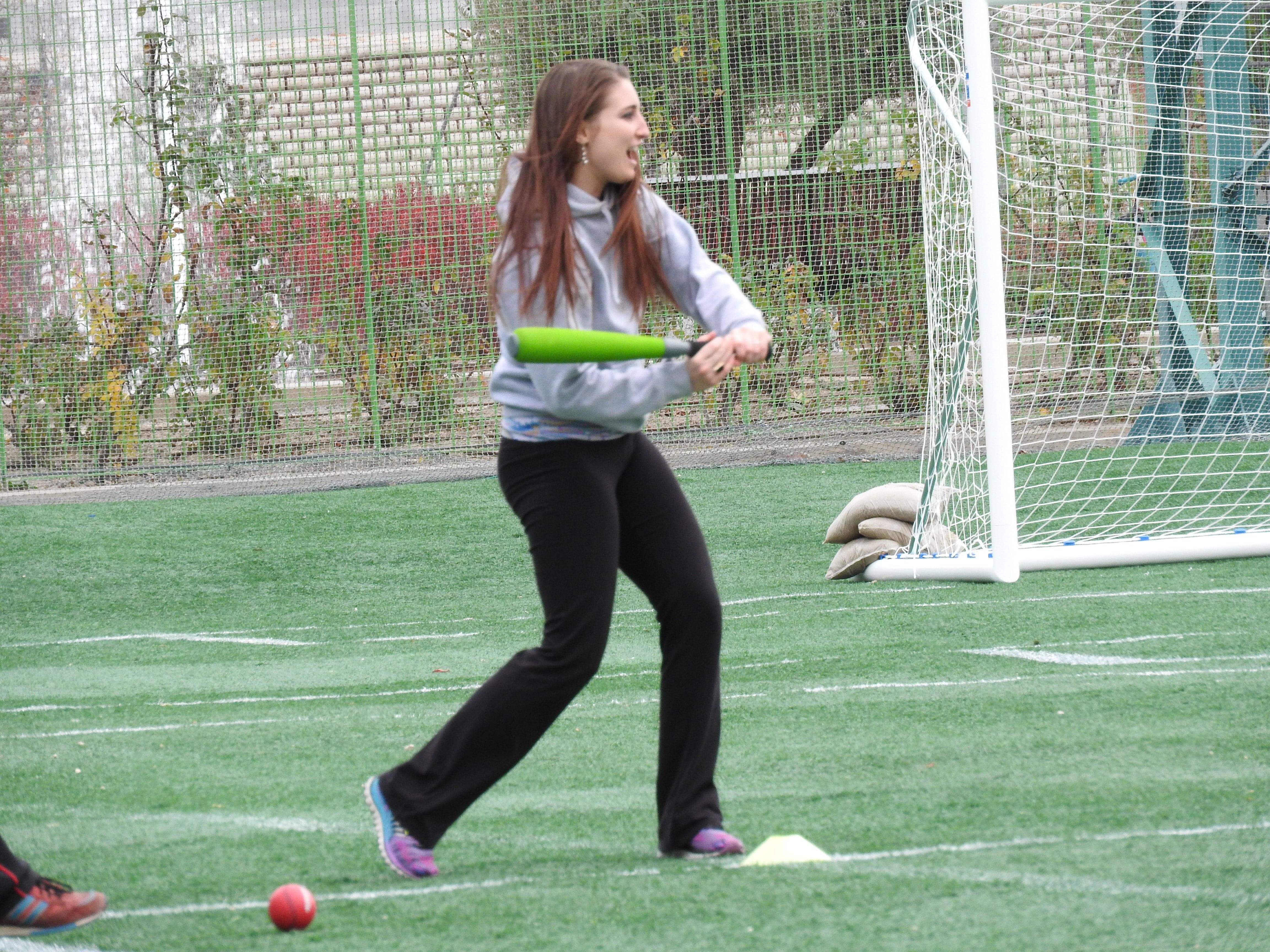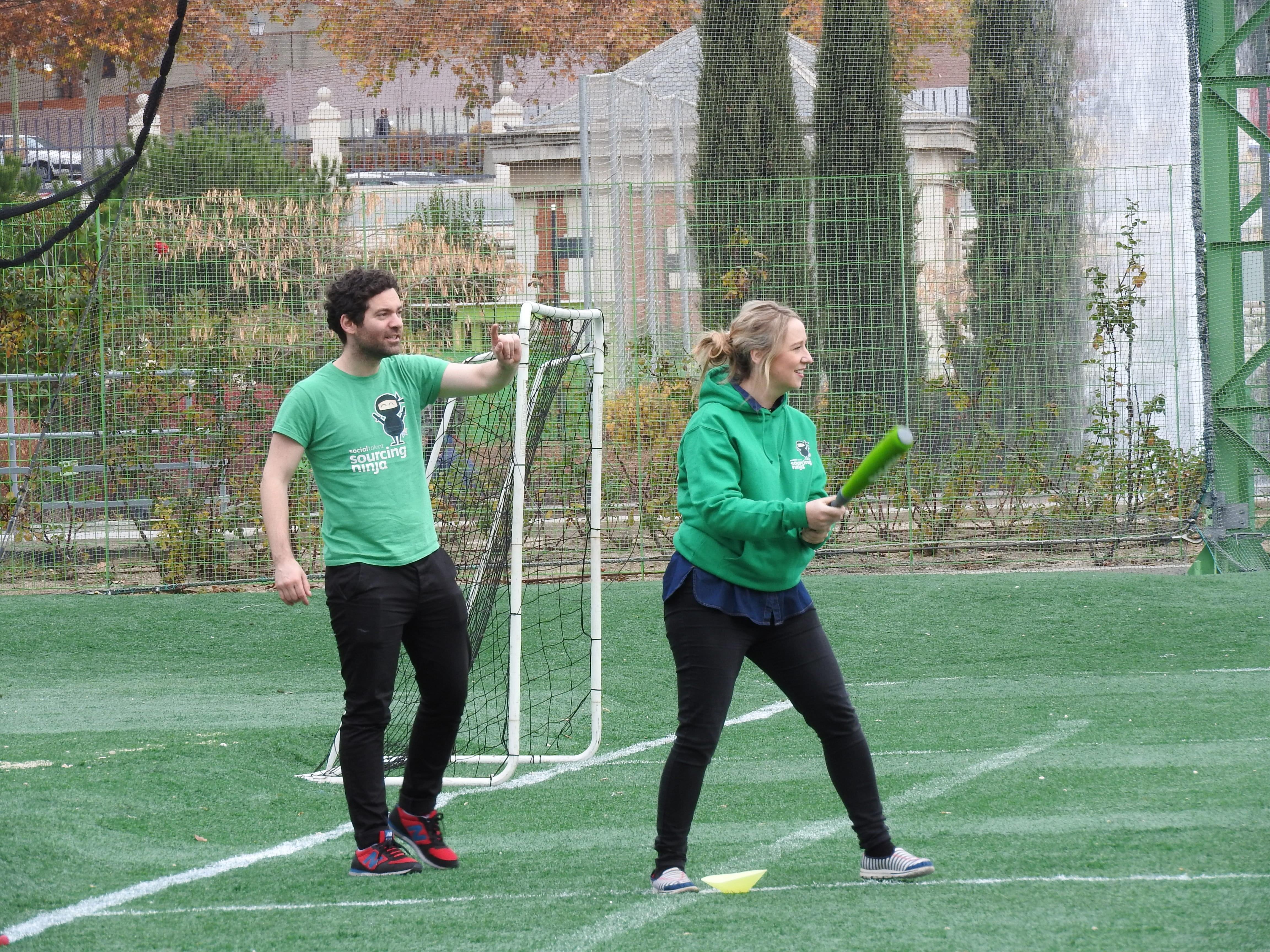 (Despite arriving late, Shane was on fire when it came to knocking those balls out of the park!)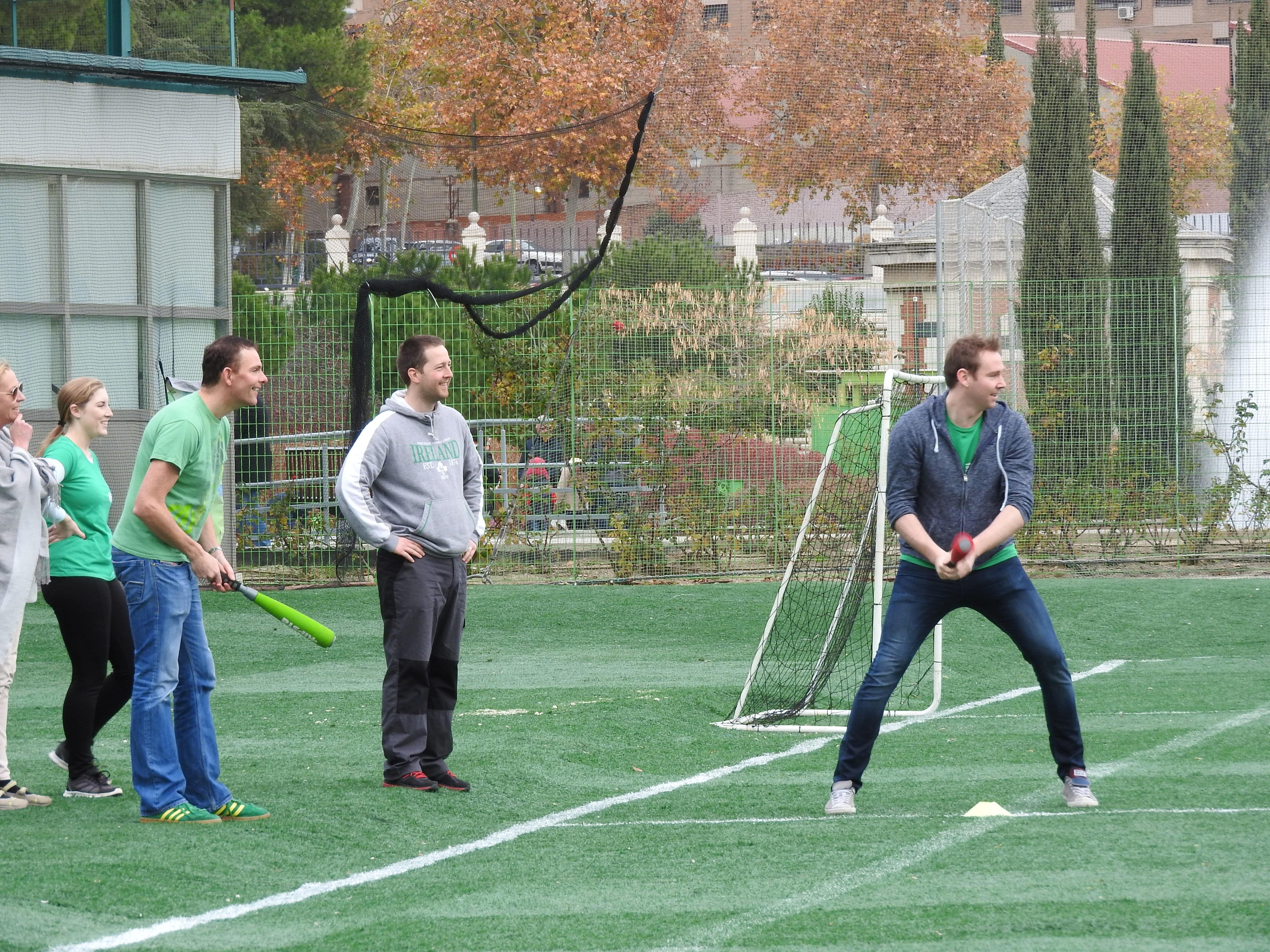 (So much so, they didn't know which way to run!)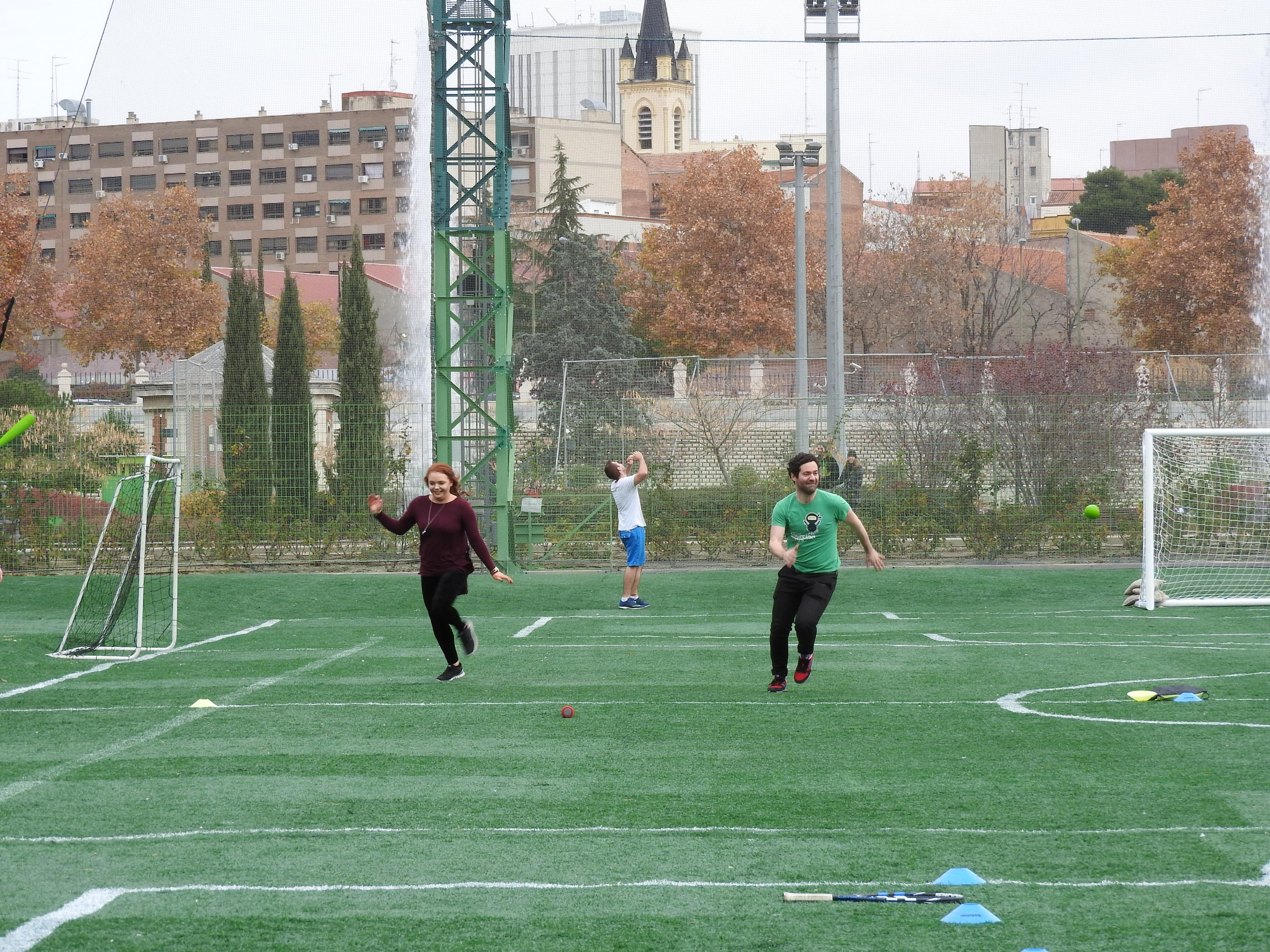 (HOME RUN!!!!!!)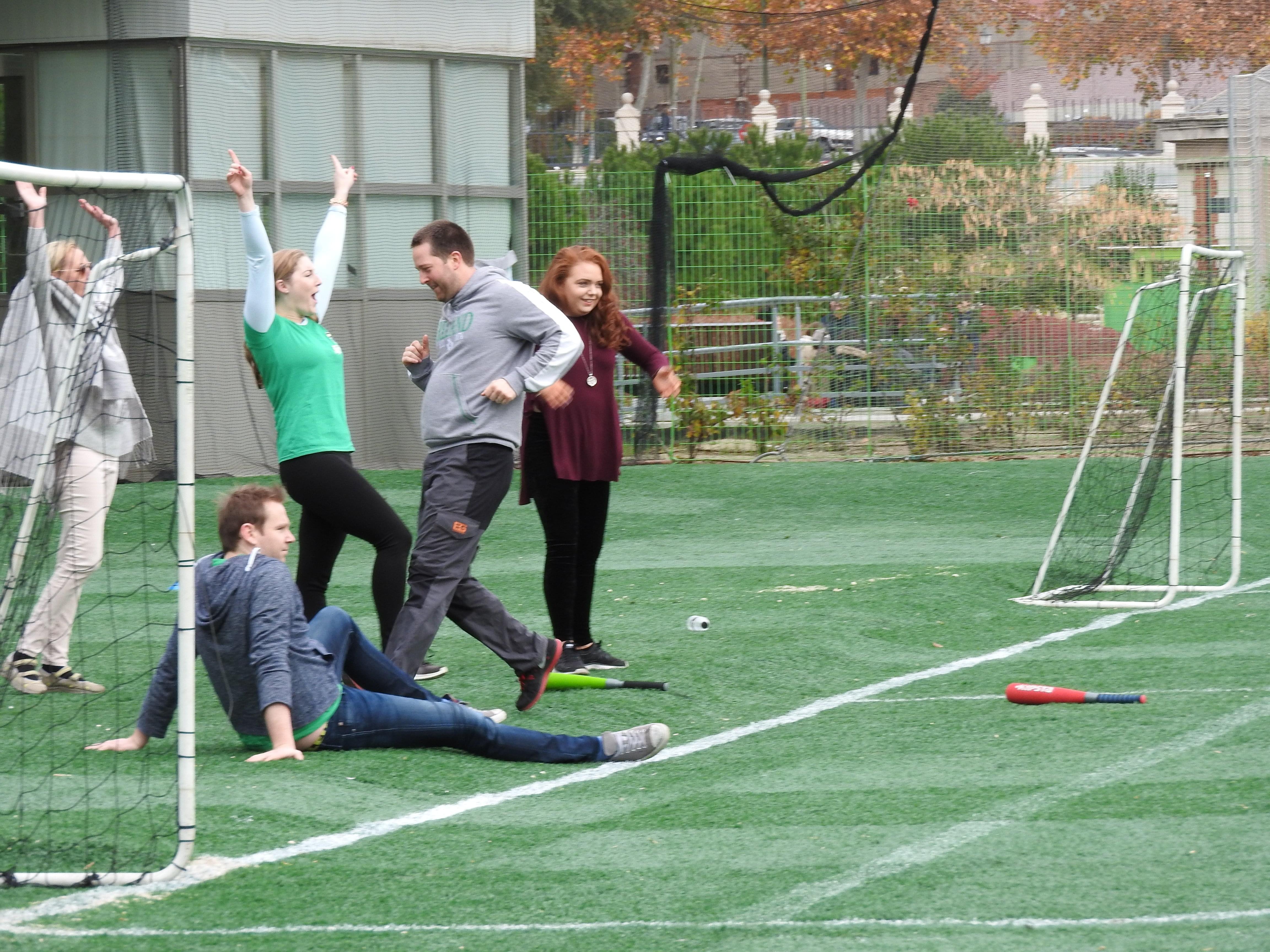 Baseball turned into tennis (which Holly, our resident Wimbledon obsessive, loved):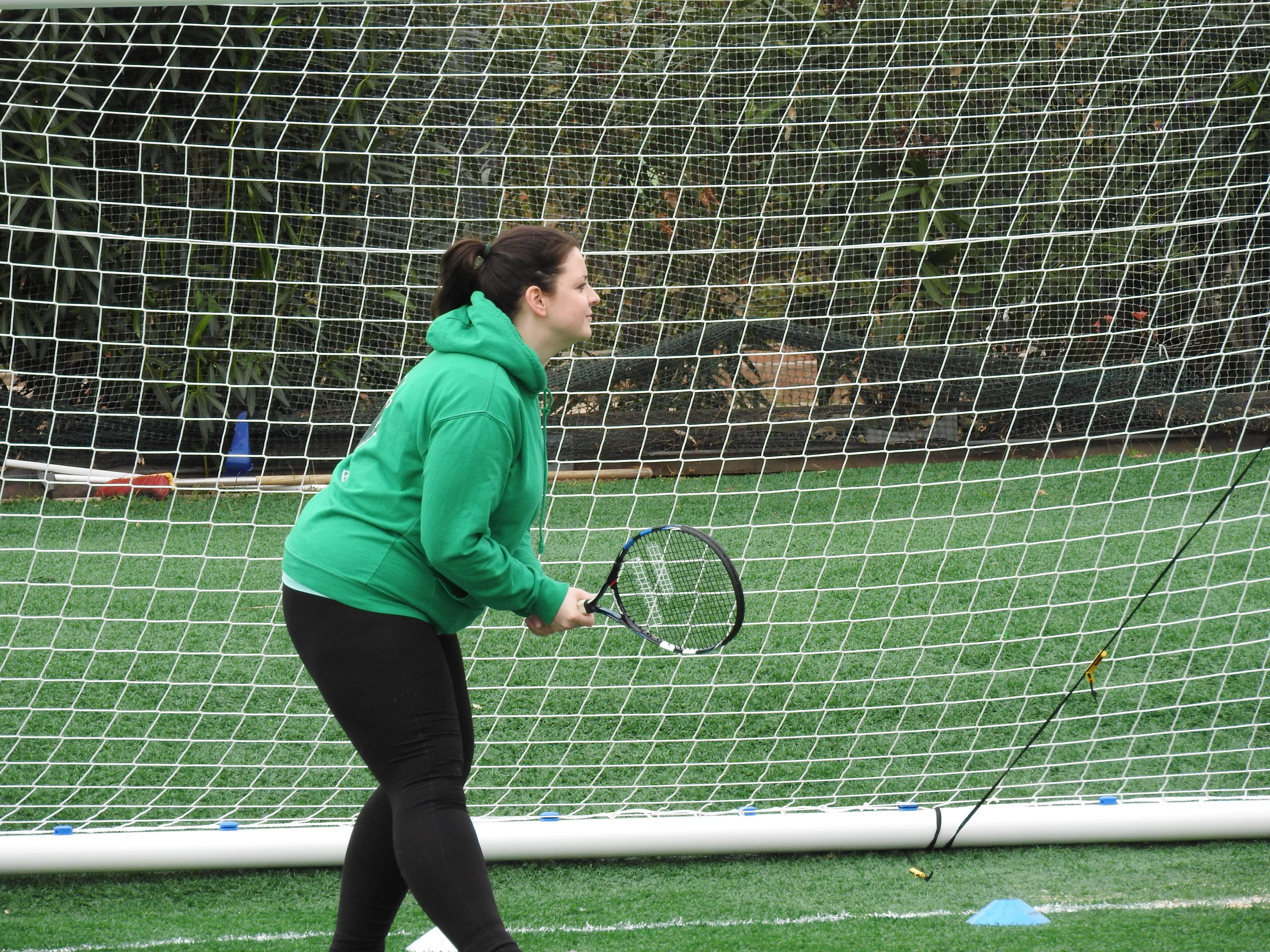 And tennis turned into tower making, where the idea was for each team to build the tallest structure using only wooden sticks and masking tape in 1o minutes: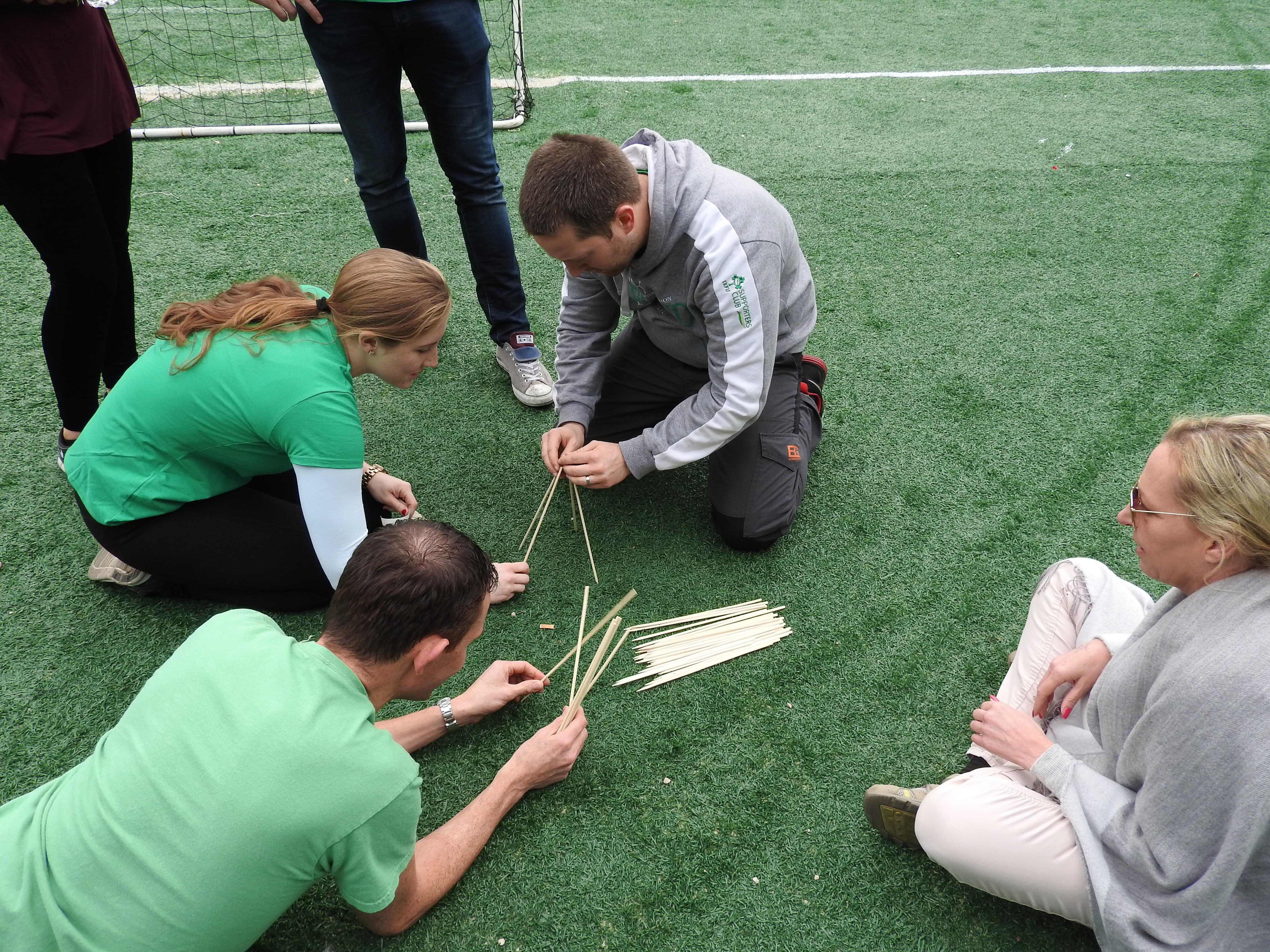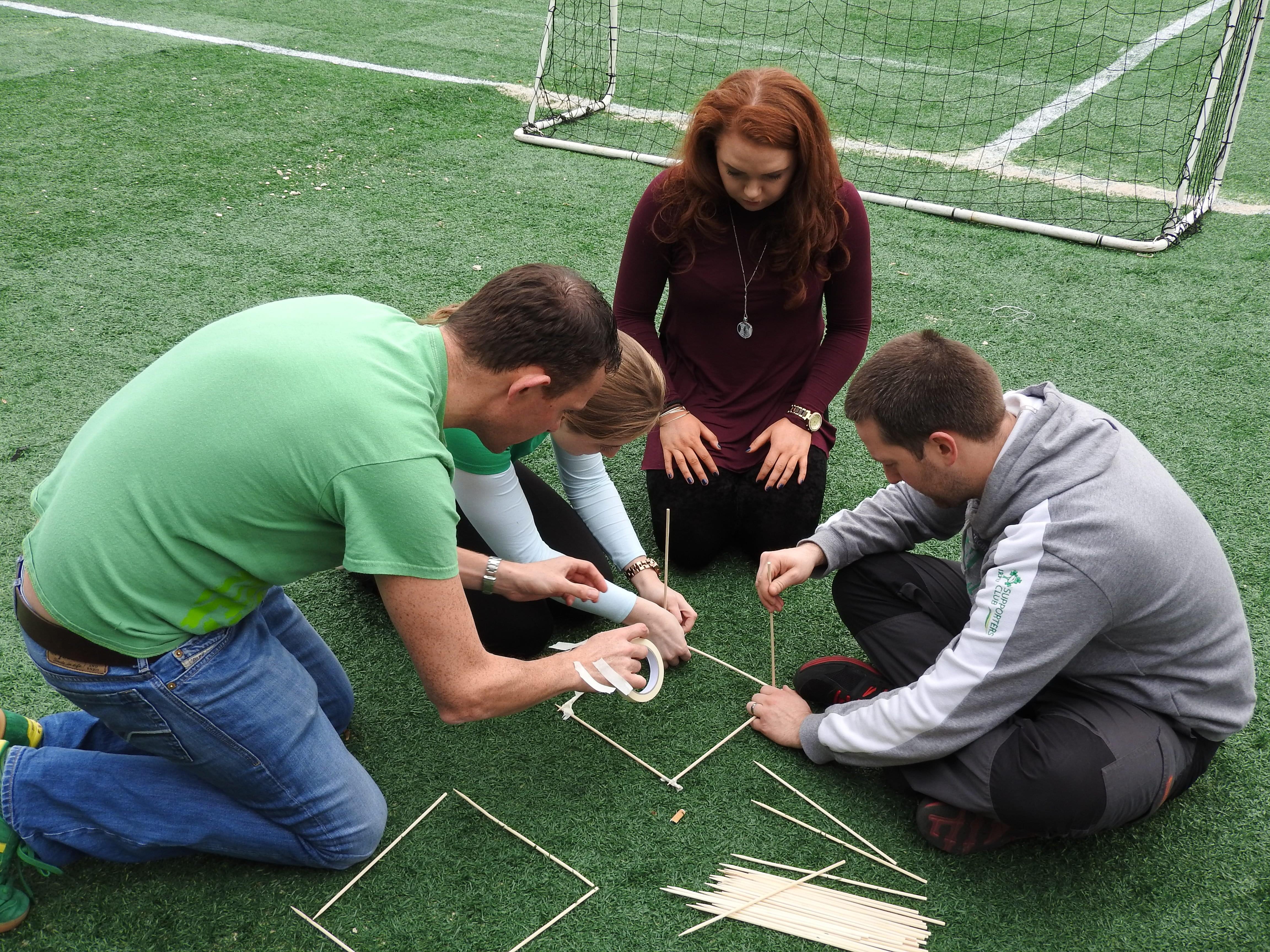 (There was a VERY clear winner! Congrats Shauna, George and Holly!)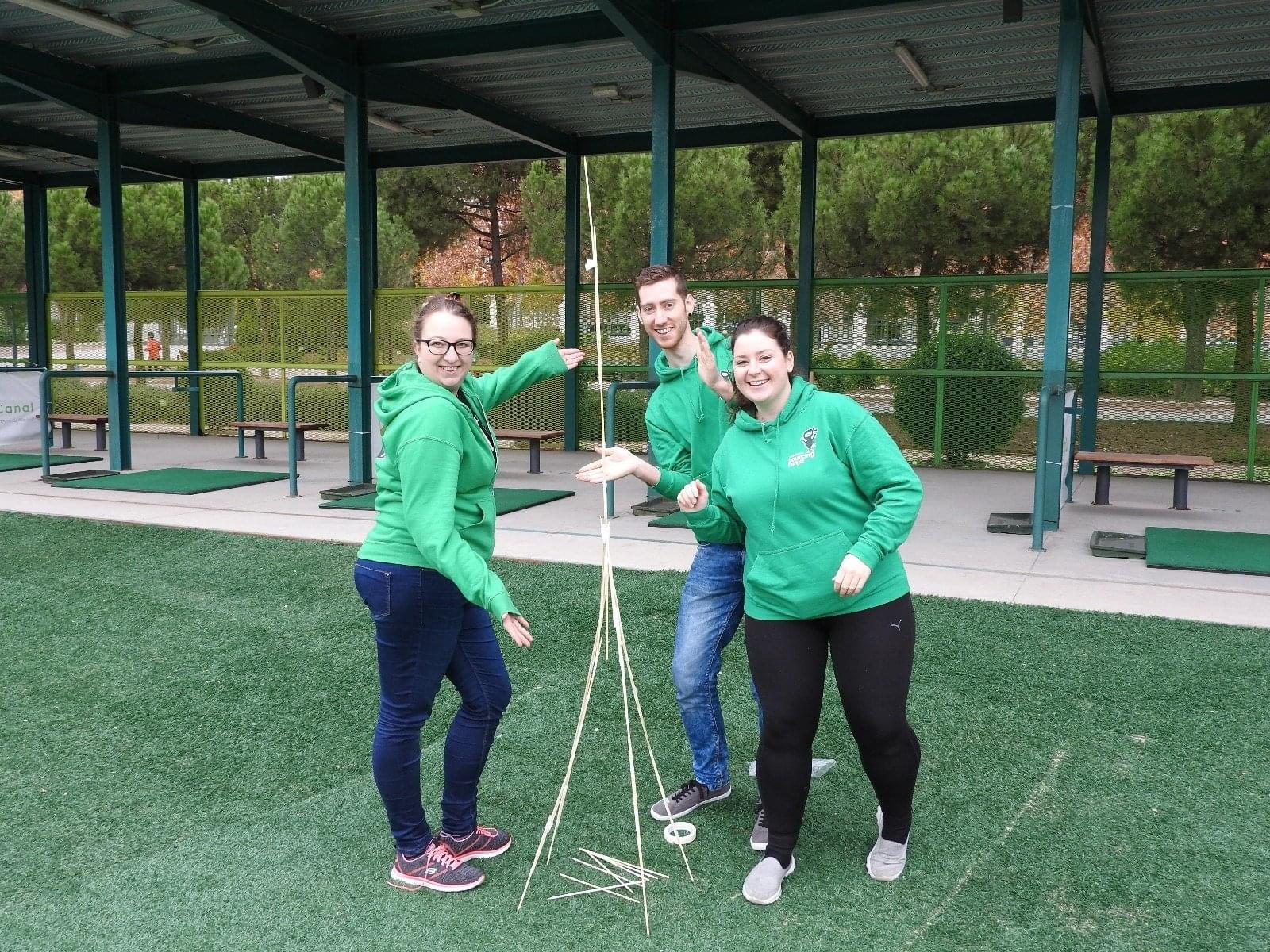 To finish off our Sports Day experience it was time to pit team against team in a good old fashioned tug of war: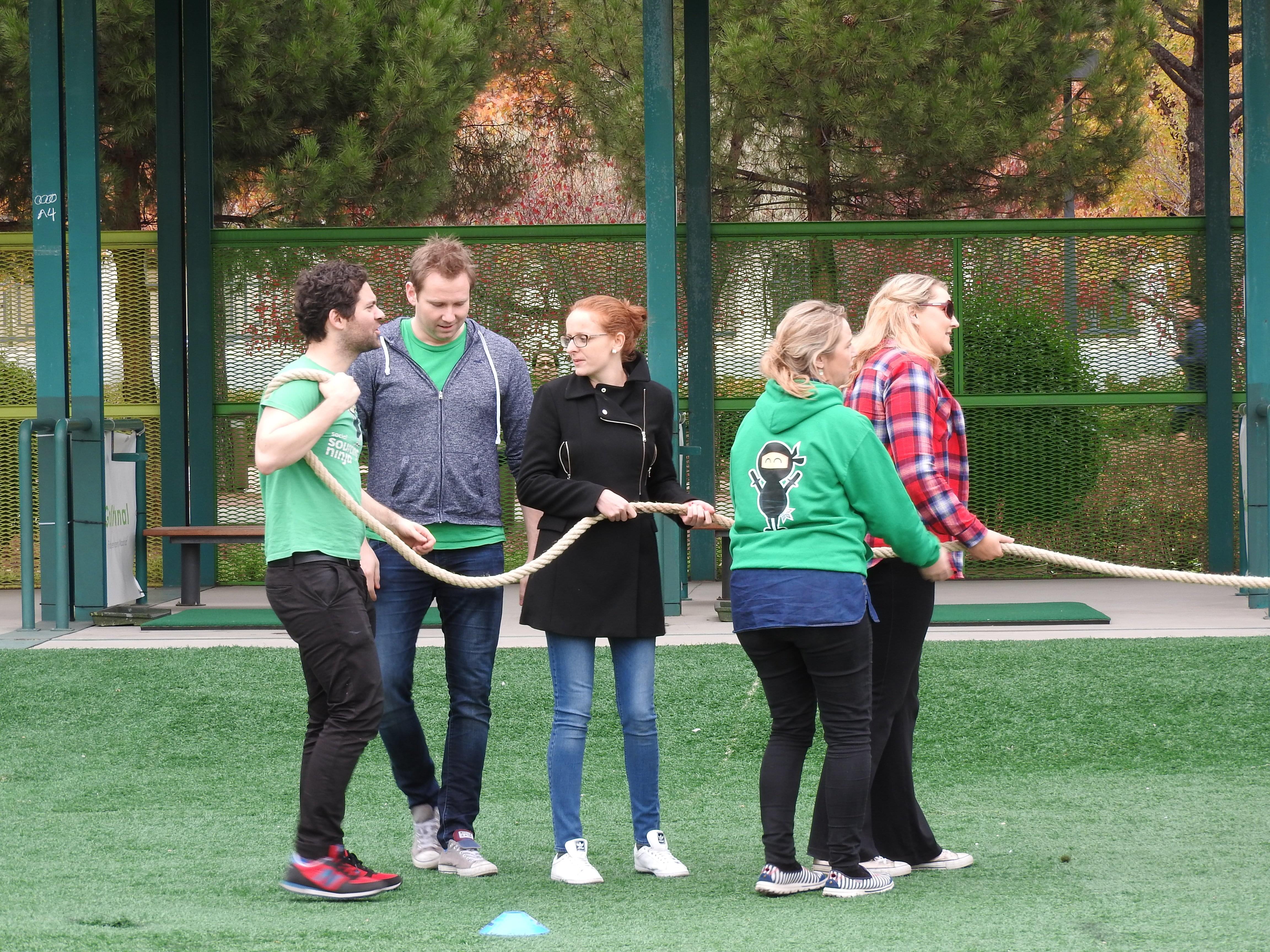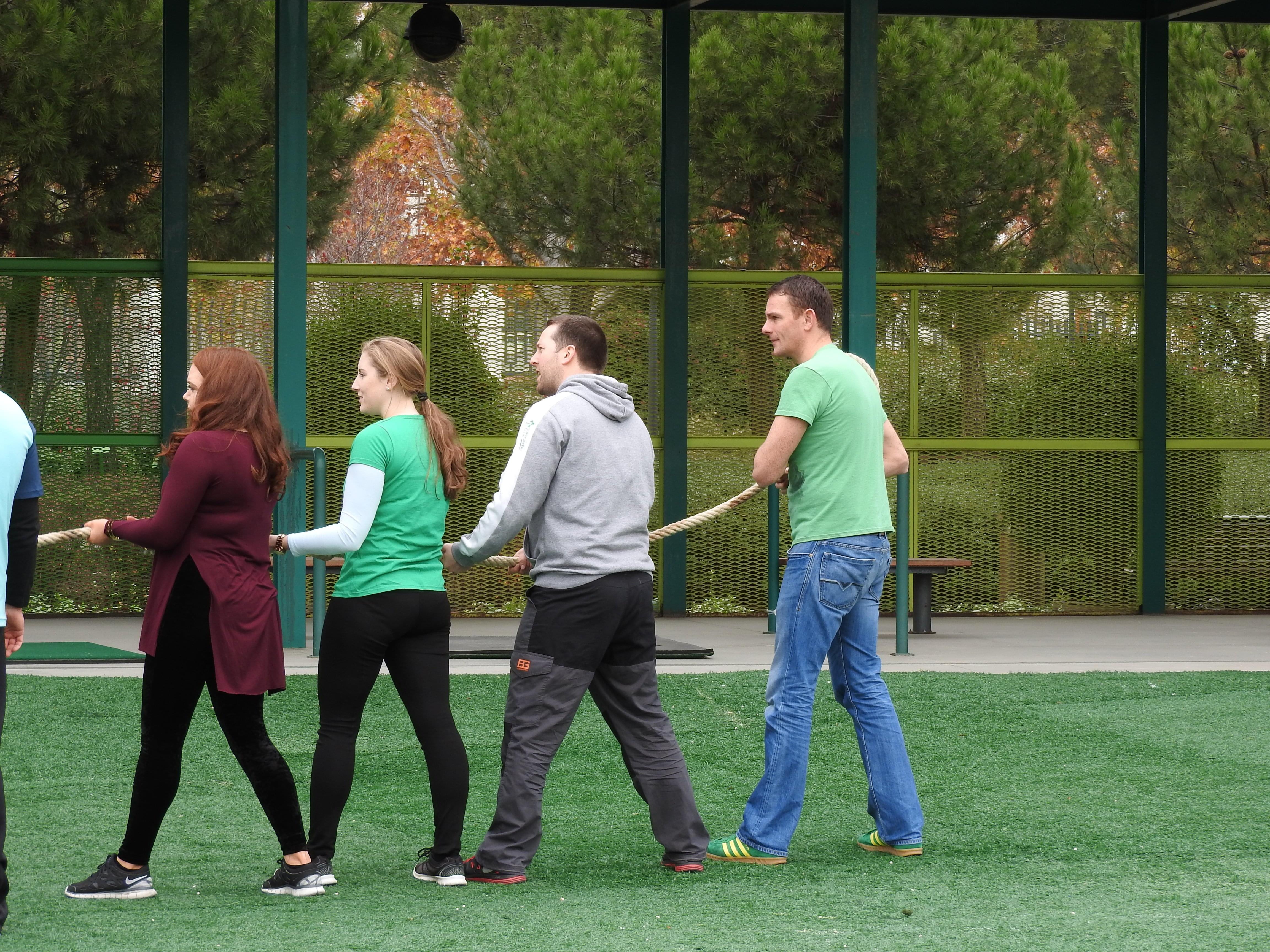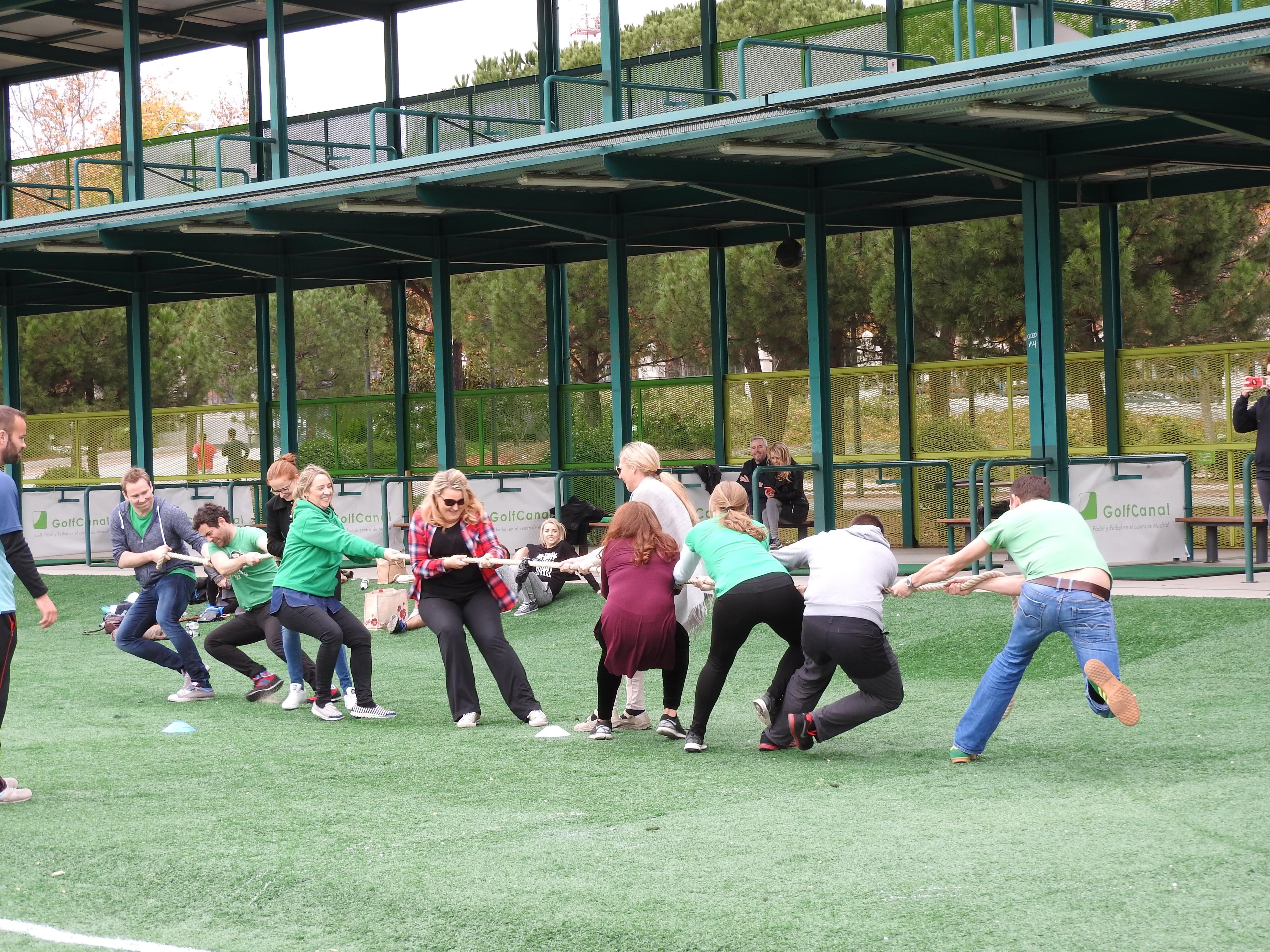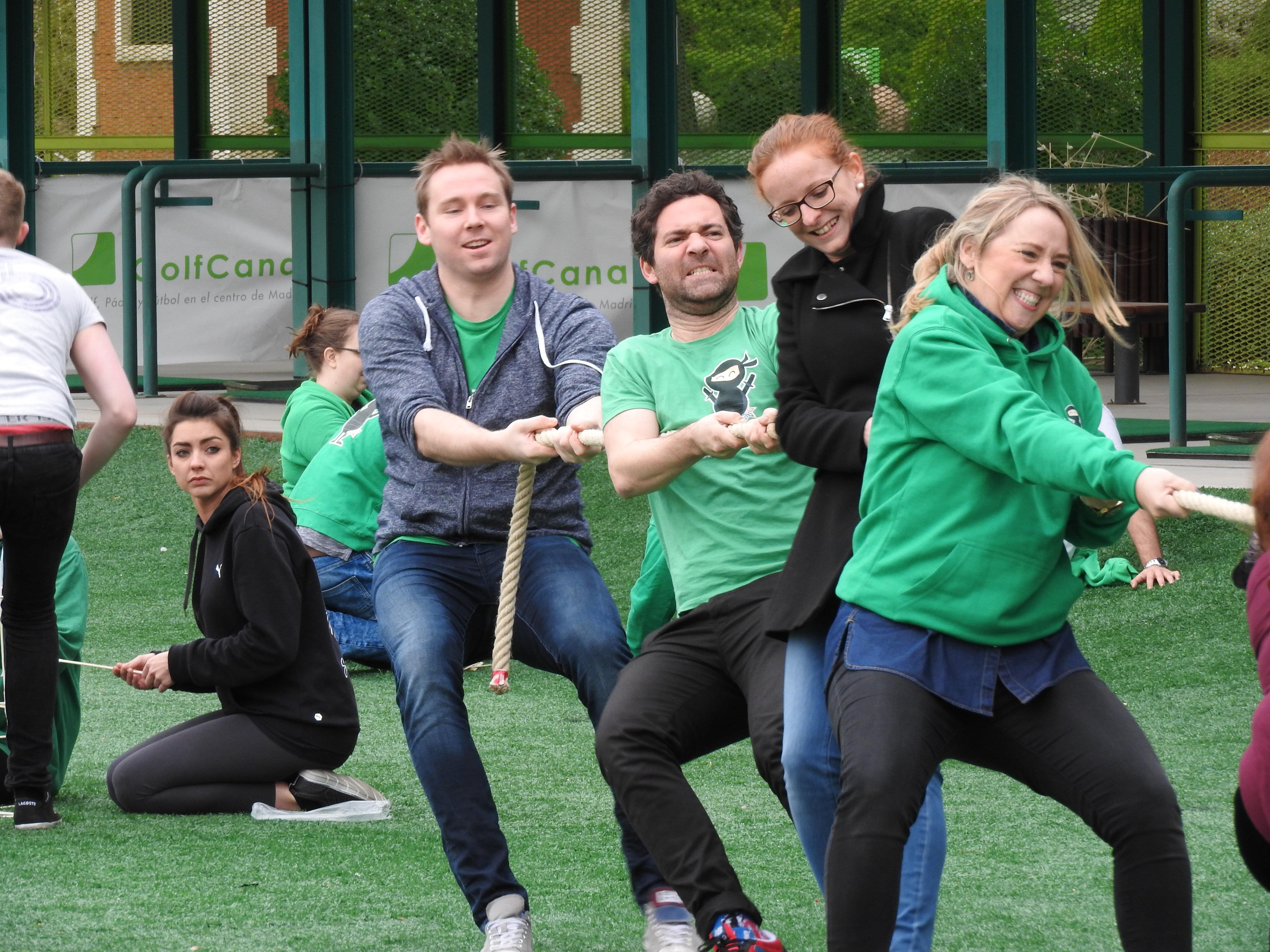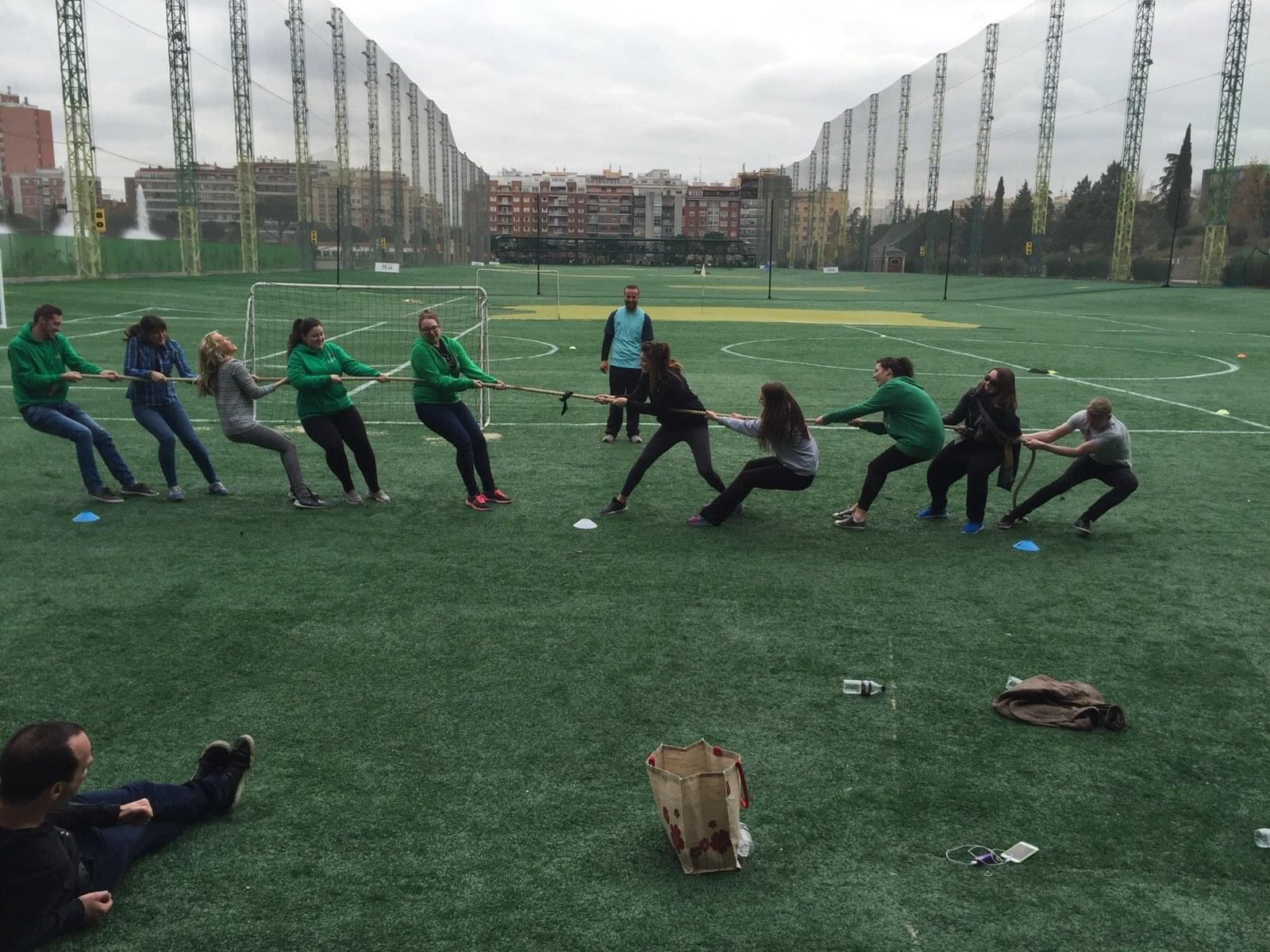 After which, we were absolutely destroyed!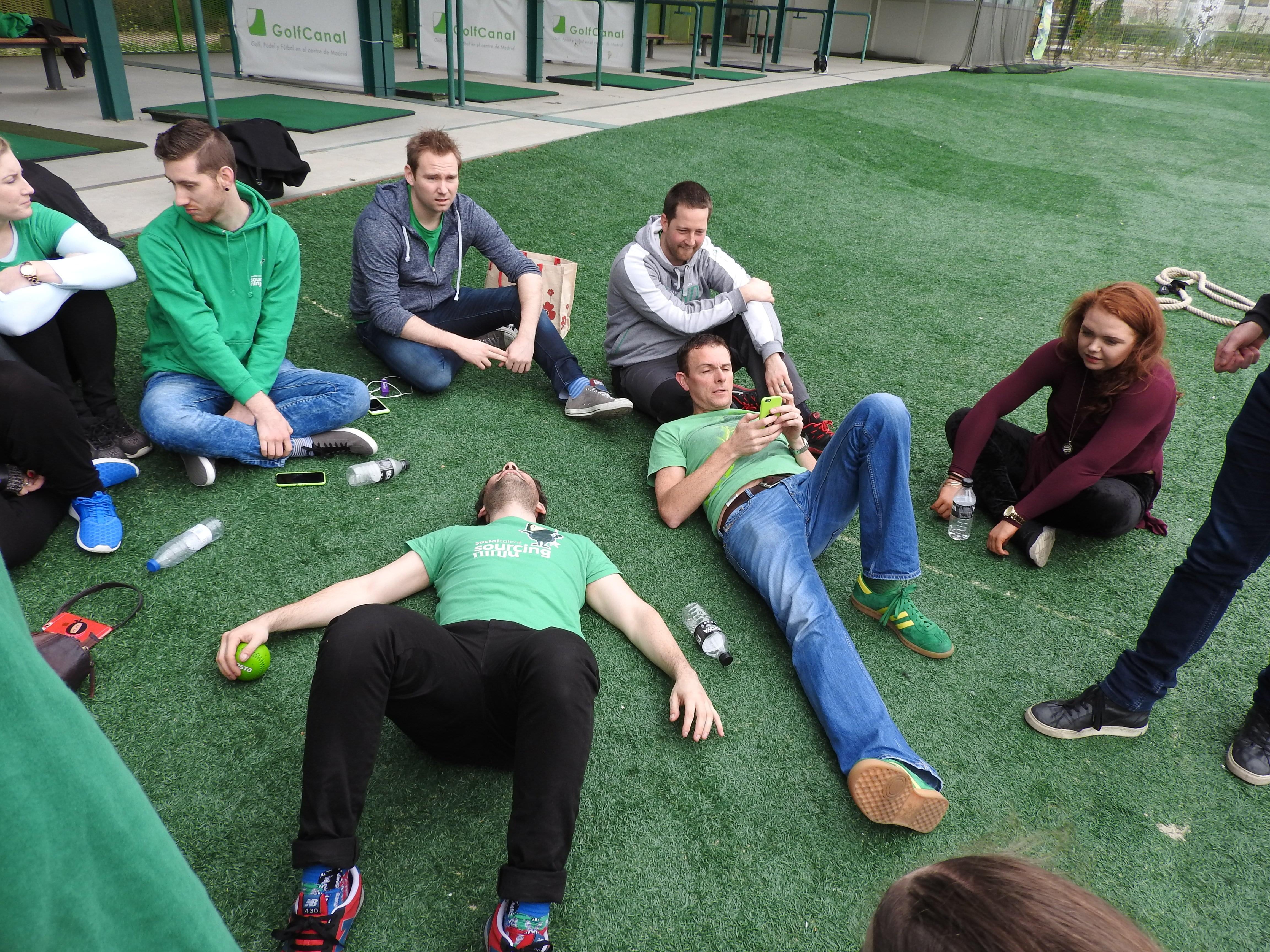 Well, some people were at least…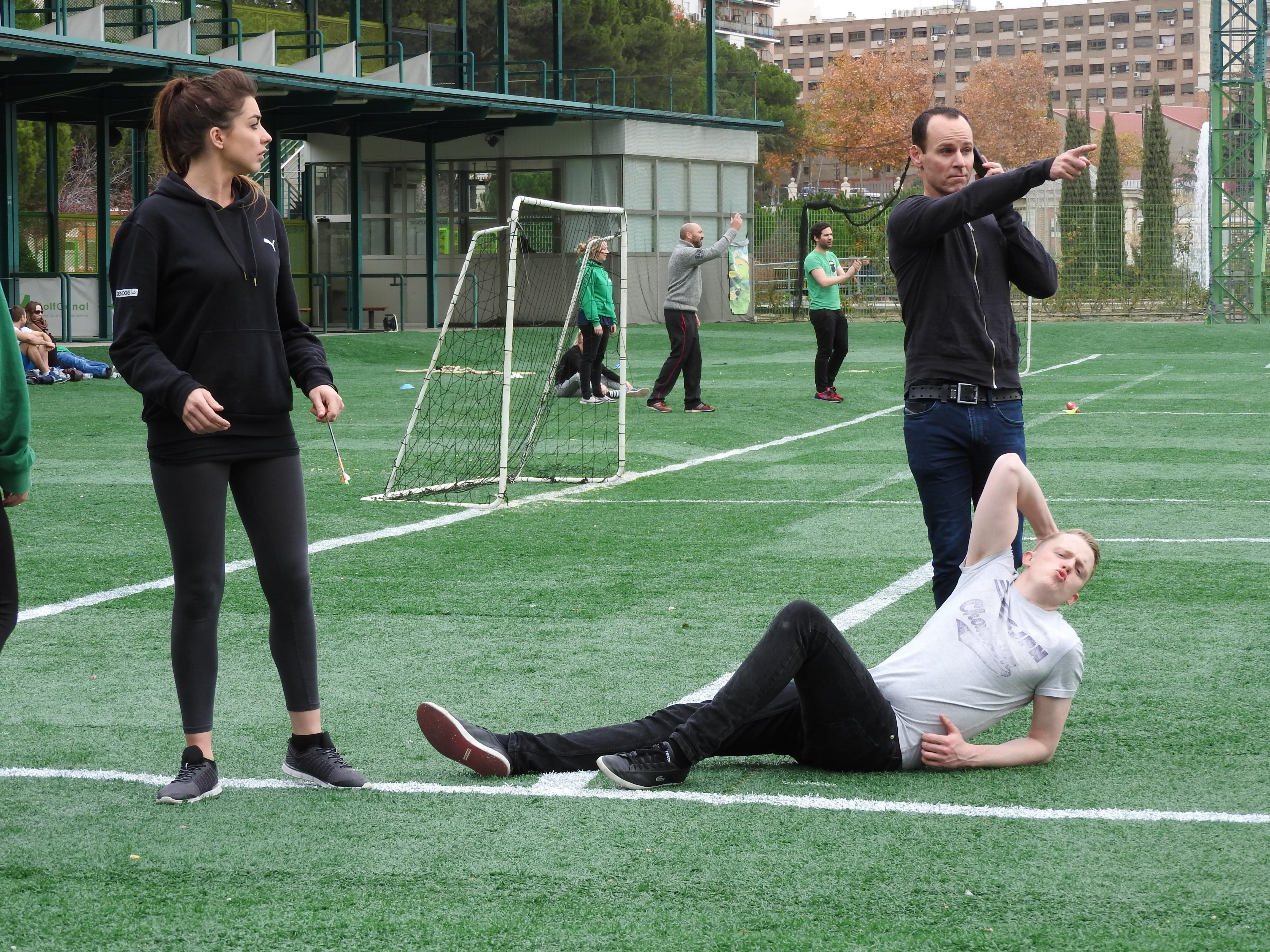 Group shot!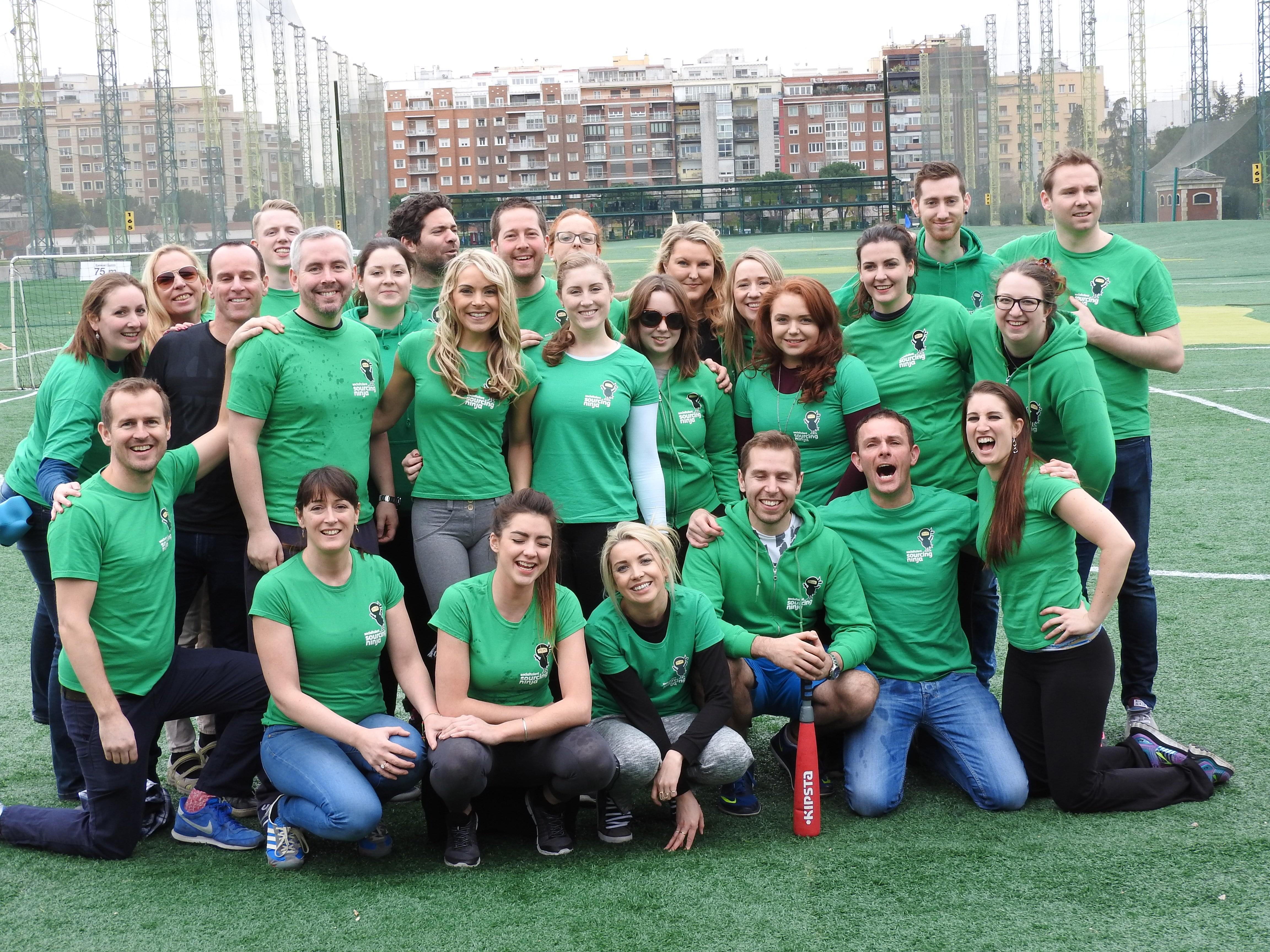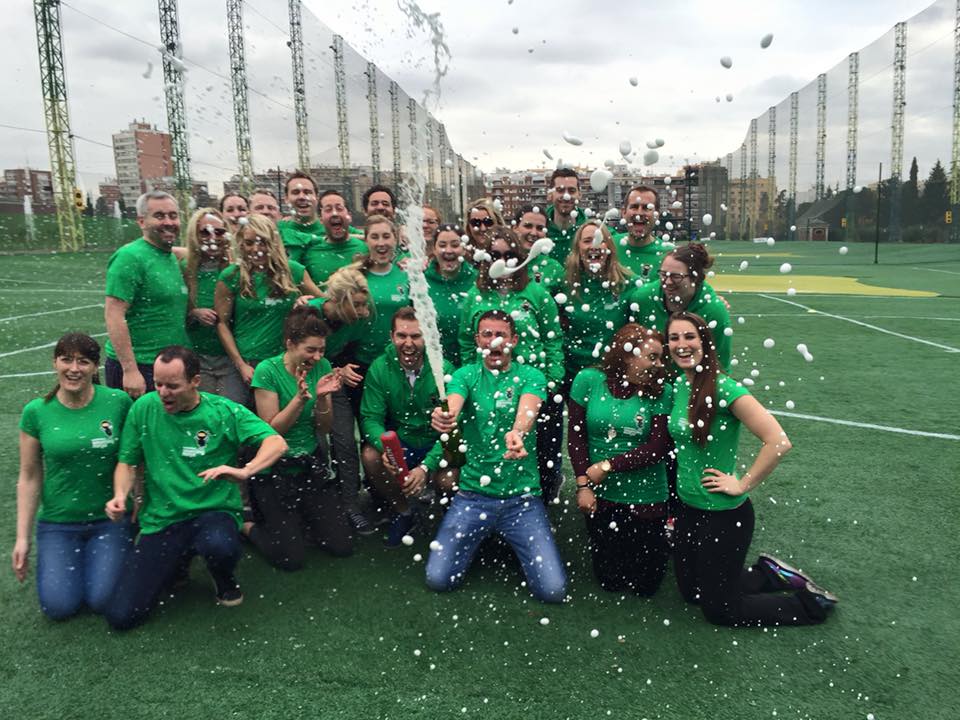 After exerting ourselves so much on the field, we moved into the centre of town for a very healthy and calorie-controlled McDonald's (;P), before heading out to experience Christmas shopping Madrid-style and taking in some of the extraordinary sights the city had to offer. After that, we headed straight back to the bar!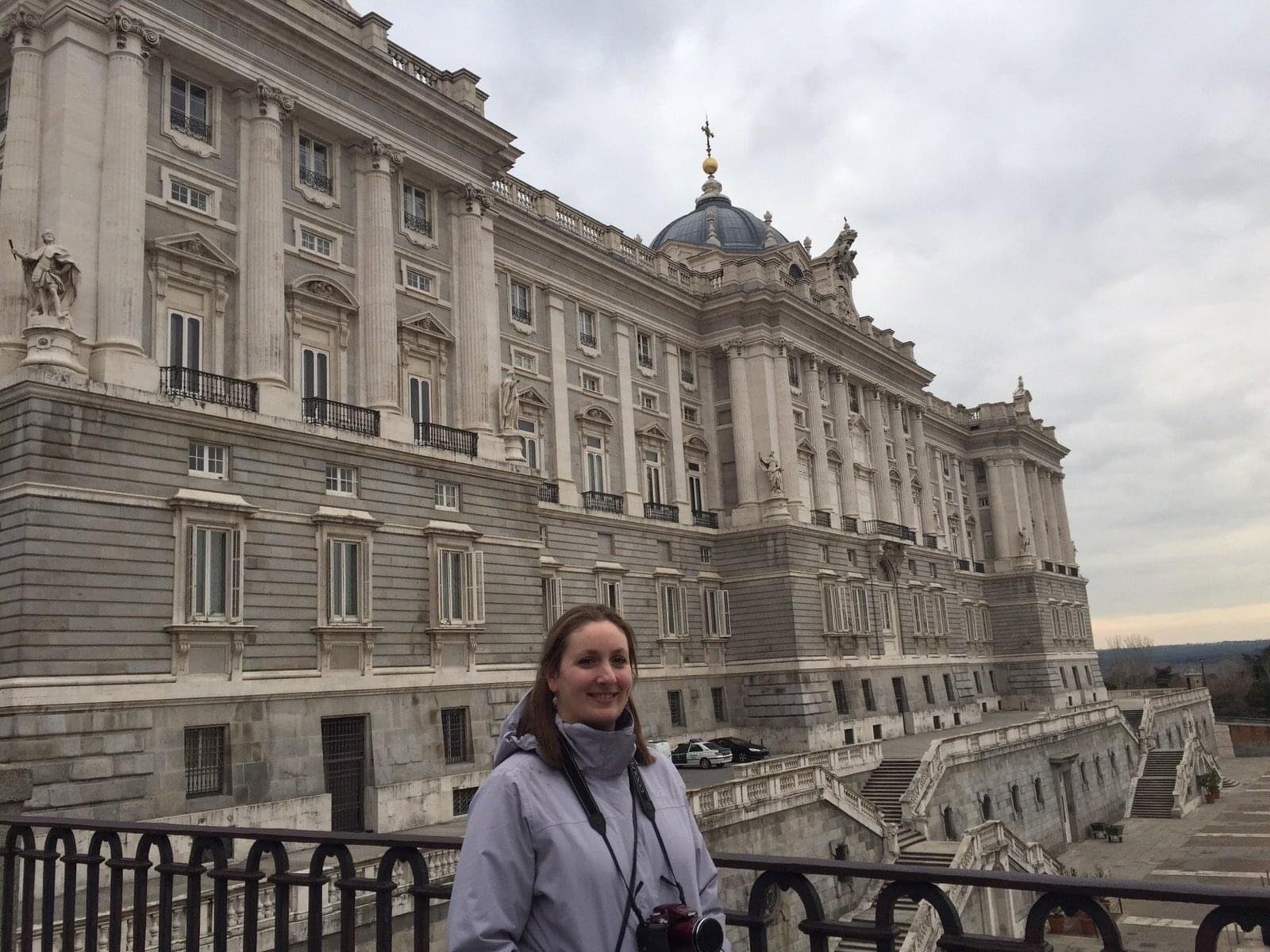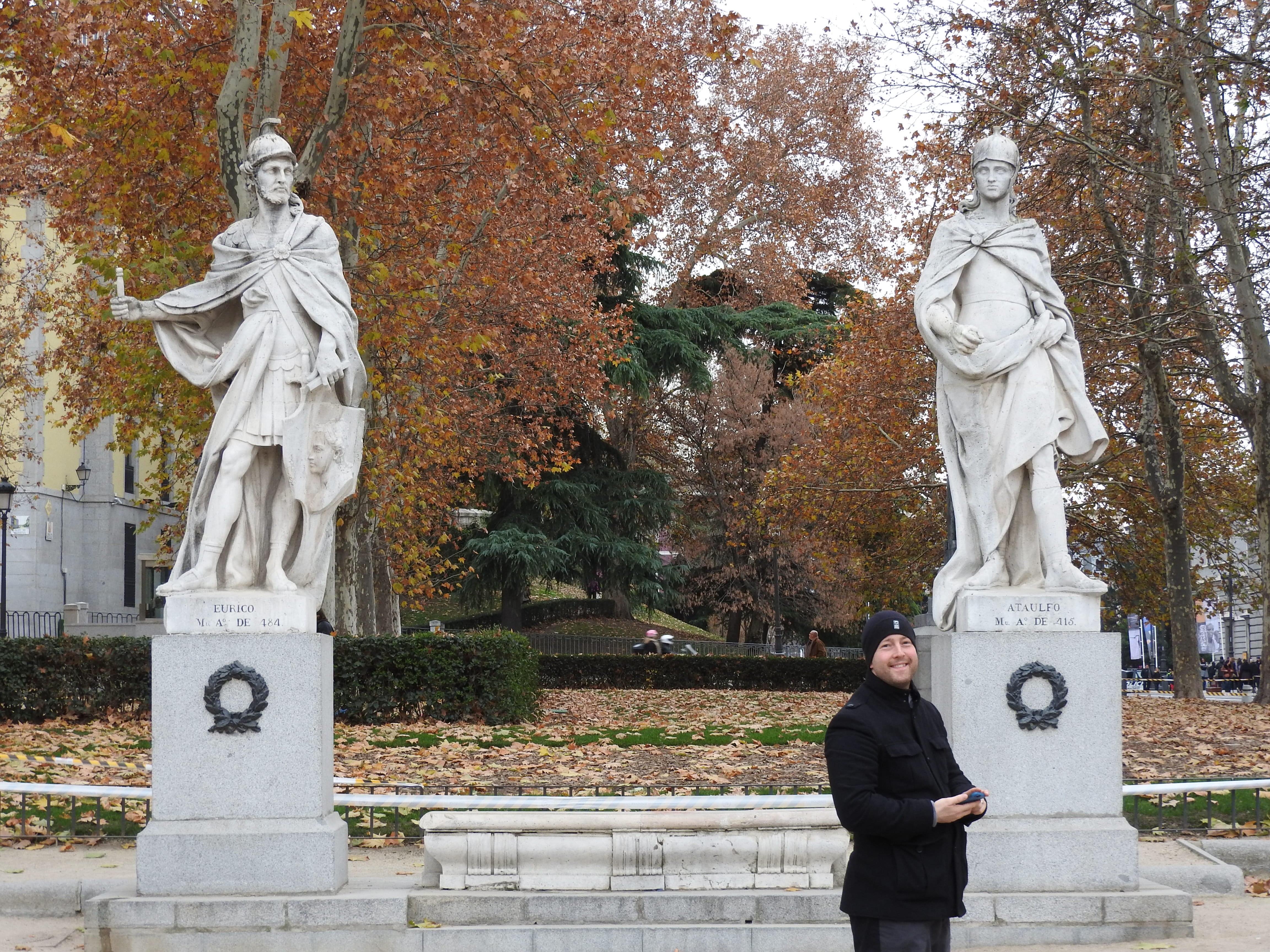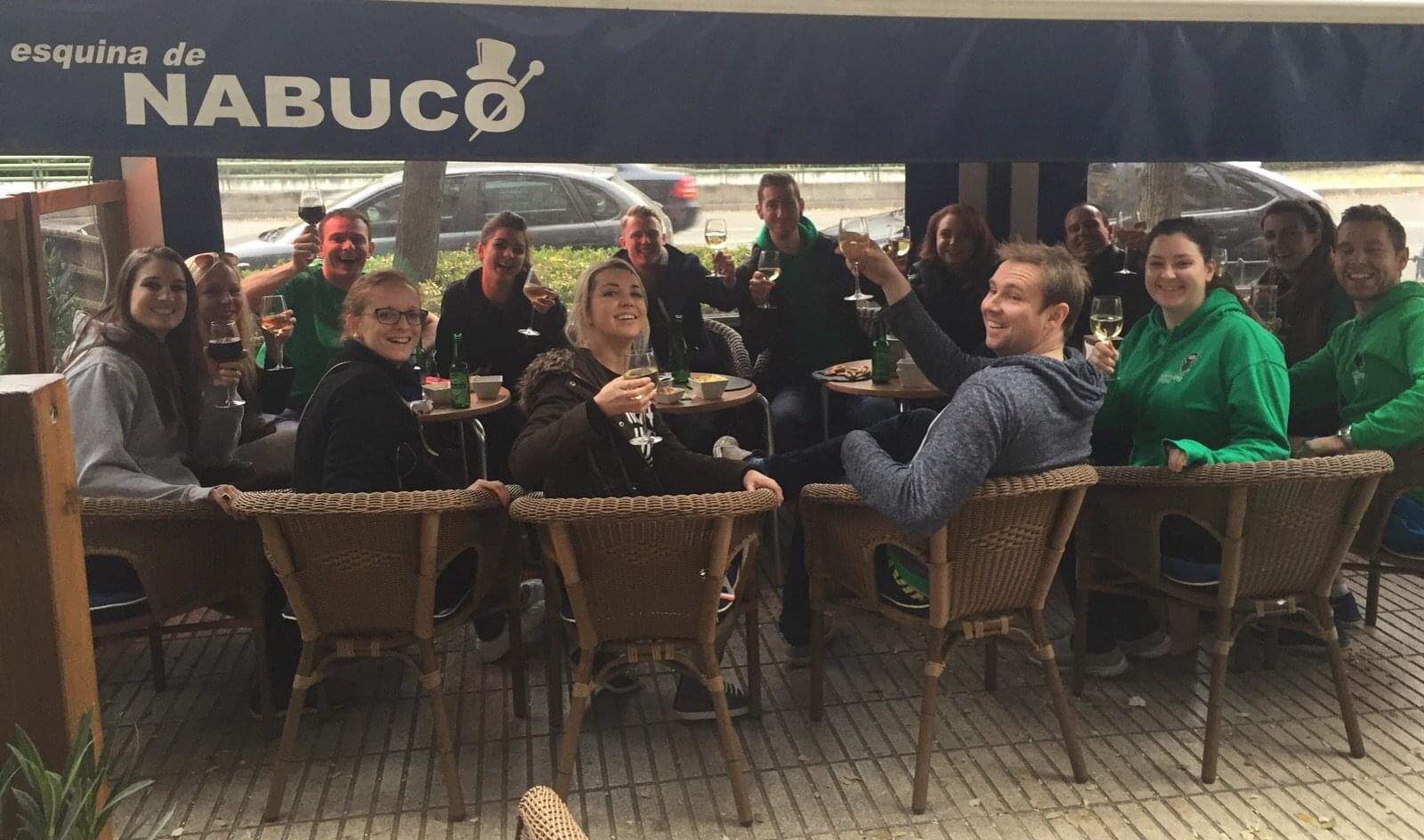 What happened on the flight home, well, let's just say it'll stay on the flight home! But we can tell you that the following two pictures were taken during it. We'll let your imagination do the rest!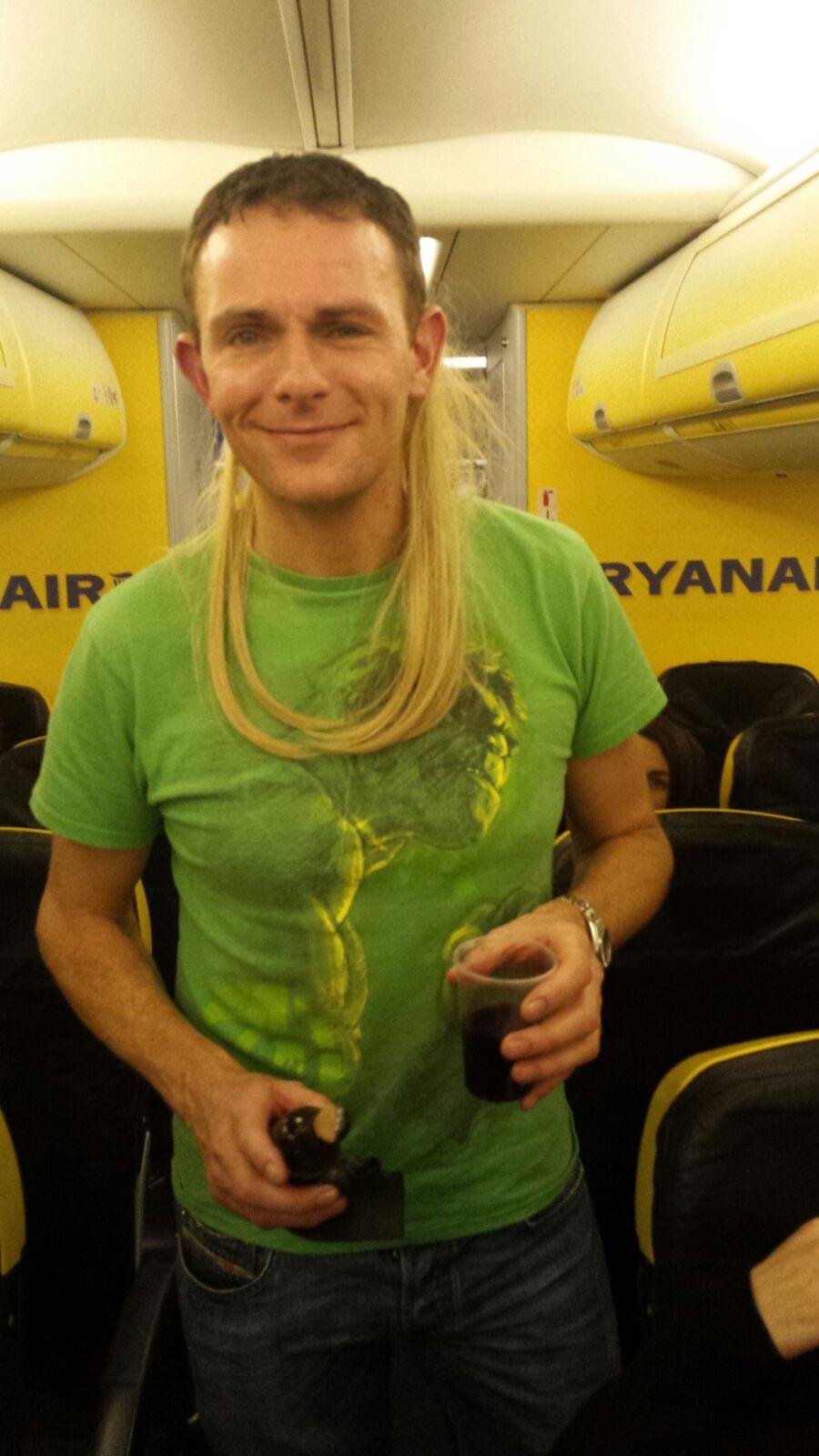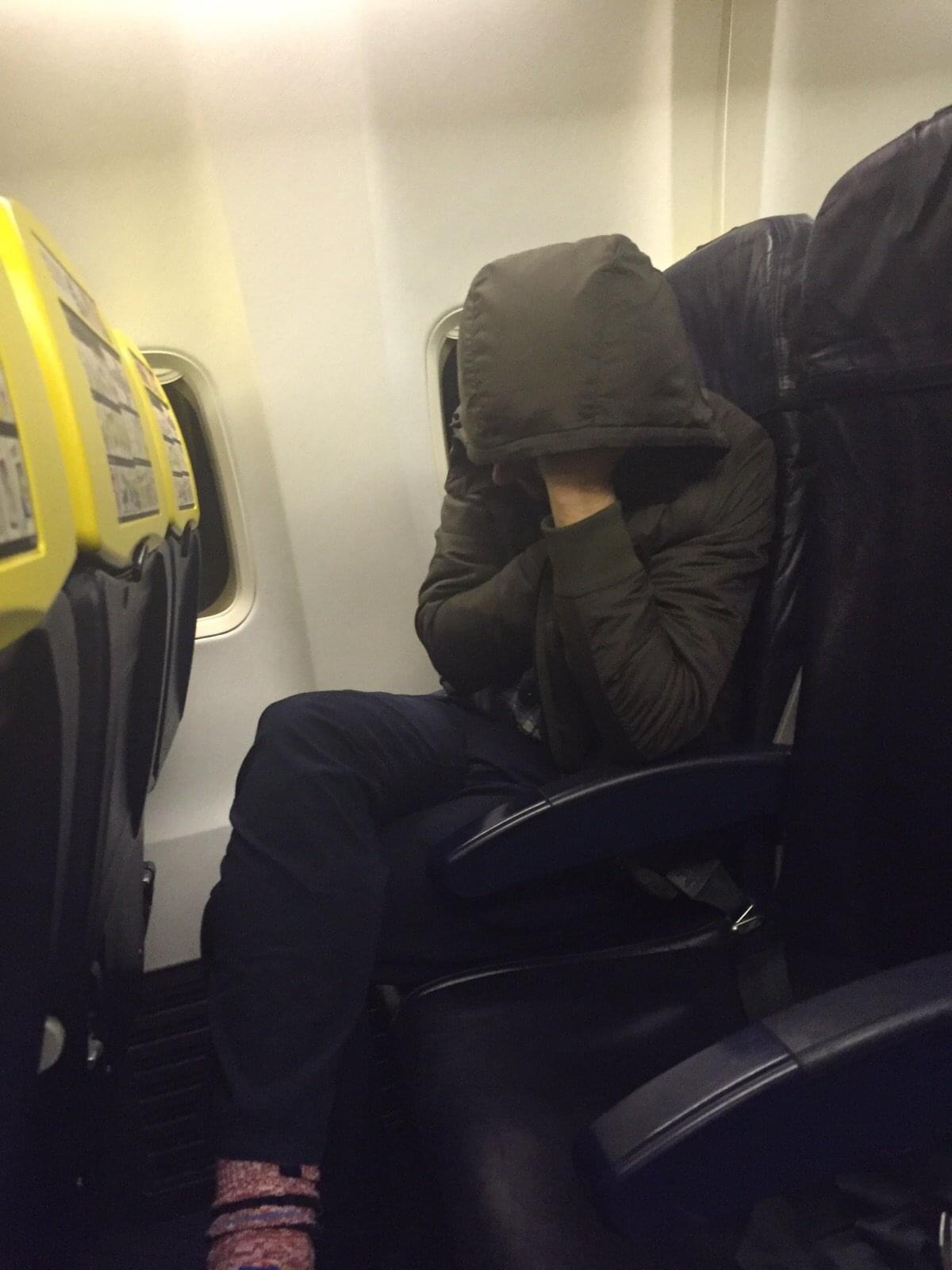 So there you have it folks! Our 2015 Madrid Christmas Party adventure in a nutshell. We hope you enjoyed re-living it with us as much as we enjoyed living it the first time around!
We hope you have a very Merry Christmas and we'll see you in the New Year
Find out how the likes of IBM, IKEA and Siemens
drive hiring excellence with SocialTalent
---