Keep up with the latest hiring trends!
Something old, something new: How text messages can improve recruitment
According to a recent report by Mailchimp, the average open rate for emails in the recruitment sector is only 21.14%. People get hundreds of emails a day and so many just sit idle in inboxes. It's no wonder that text messages are fast becoming the most valuable form of communication for recruiters.
It sounds a bit like an oxymoron of course, given that there is nothing innovative or new about SMS technology. But electing to communicate with candidates via text is undeniably a more novel approach than emailing. And anything recruiters can do to stand-out should absolutely be given credence.
The numbers also certainly stack up. Recent research has noted that 97.5% of all SMS messages are read within seconds. And according to Breezy, the average response time for an email is 90 minutes, in comparison with 90 seconds for texts. So texting can drastically speed-up your candidate replies and increase their engagement. Aside from this, texts also lend a more personal touch to your communications. It seems like a no-brainer approach, right?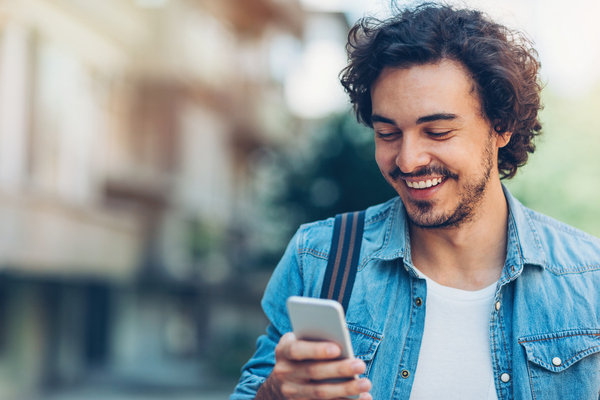 How to utilise text 
There are so many ways texting can streamline the recruitment process. SMS messages are perfect for trading logistical information for example. So whether you're confirming an interview time, sending on a reminder for a screening call or acknowledging receipt of documents, texts have a much higher likelihood of reaching the candidate. Missed connections cost organisations both time and money. 
Texts can also help keep your top talent engaged and interested. It can start with a warm thank you message after an initial meeting or follow-up information and updates. The more personal touch that a text message confers can give your company an edge in a crowded market. It shows that you're approachable and open to communication.
As a tool for high volume contact, texting can even be integrated into CRM workflows. This allows you to monitor and structure the responses. Why not also create some simple template messages? These will help ensure both consistency and speed in how you reach out to talent.
Best practices for text recruitment
Business hours only – Even though texting is a more relaxed form of communication, it doesn't mean you should be contacting candidates when it is not deemed appropriate. The last thing you want to do is alienate talent.
Privacy protocols – This is particularly pertinent to E.U. citizens. Personal data is protected by GDPR, so you have to make sure you respect any relevant regulations. It is also good manners to check that they are comfortable receiving contact through texts. 
Grammar police – It's imperative to ensure that your communications are up to scratch and professional. So double check your grammar and spelling. Try to avoid using slang, abbreviations and emojis. And assess that the tone and language are correct. Your texts should be brief, focused, friendly and engaging. Remember, even through text messages, you are representing your organisation.
To text or not to text – Texting isn't always the appropriate medium for conveying information so keep this in mind. If you're offering interview feedback, for example, or having a longer discussion, then it's wise to alter your track. Opt for phone calls or emails in these scenarios.
According to Gartner, as much as 70% of job seekers want to hear from recruiters via text. Communication should reflect people's lifestyles. With over 3.5 billion smartphones in the world at the moment, it's never been more important for recruiters to realign their contact strategy. The benefits of text messages are undeniable. From speeding up your time to hire to ensuring that vital information isn't left sitting in spam folders, the nostalgic text message may in fact be the way forward.
Interested in how SocialTalent can improve your recruitment capabilities? Of course you are! Why not get in-touch with us today. For up-to-date info on SocialTalent, subscribe to our newsletter here.
Find out how the likes of IBM, IKEA and Siemens
drive hiring excellence with SocialTalent
---