Keep up with the latest hiring trends!
/
/

The 4 Biggest Reasons for Diversity Discomfort
The 4 Biggest Reasons for Diversity Discomfort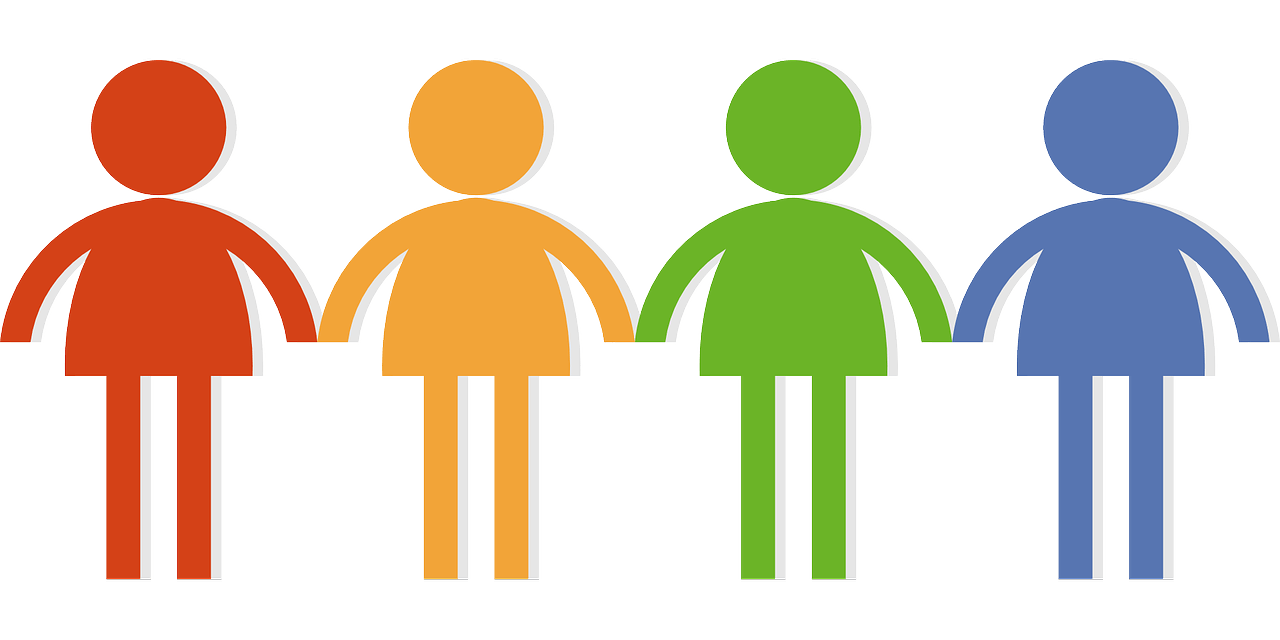 We've said it before and we'll say it again – Diversity & Inclusion should be one of the biggest if not the biggest priority for organisations in 2016. Not only should companies be on board with increasing diversity through improved recruitment and hiring processes to make the workplace a fairer and more inclusive place, but the benefits of doing so speak for themselves.
The Gender Balance in Management Case Study conducted by Sodexo surveyed 50,000 managers in 90 countries globally. The key finding of the survey was that where there's optimal balance in management (somewhere between 40% to 60%), brand image increased by 5 percentage points, organic growth was up by 13% and profit was up by a whopping 23%. These findings fall in line with the statistic that for every 1% increase in gender diversity within organisations, revenue increases by 3%.
So, why isn't every company the world over hopping on the diversity bandwagon and implementing a strategy to make their organisations more balanced and inclusive?  According to Margot Slattery, Managing Director for Sodexo Ireland there are four key reasons for diversity discomfort in the workplace: Active Blockers; Apathy; Not having the right tools and Unconscious Bias. What's important to remember is that most organisations really do want to ensure that employees are treated with respect and are free from diversity issues. It's just that there are still things getting in the way of actually achieving this. Speaking at the WXN event in Dublin, Margot Slattery said "Lots of organisations see workplace diversity and equality as a compliance or human resources issue. It needs to be so much more than that."
Reason #1: Active Blockers
It's one thing for an organisation to decide that they're going to tackle the issue of diversity through new hiring processes, but it's a whole other thing to actually implement those new structures and methods. What's happening in many organisations is that blockages are occurring at certain levels – for instance, the company is saying one thing but middle management is doing something radically different. Women or men are getting onto diversity mentoring programmes but then when they go to their line managers, they aren't being given the support that they need, be it in terms of getting time off, coaching, educating themselves and their peers, etc. So the person that has been tasked with the opportunity to make the organisation more diverse is being blocked by others who make it difficult for them to execute.
Reason #2: Apathy
The second reason for diversity discomfort is apathy. Diversity & Inclusion is often seen as 'just a compliance thing' within organisations. When new measures are rolled out and no immediate change is apparent, it's easy for employees to think 'We tried, it didn't work, let's just forget it'. So what's happening as a result is that they are just putting up with the actual issues, rather than tweaking the formula and giving it a chance to work.
In order to get people to care about issues like Diversity & Inclusion, we need to start changing how they feel about the organisations they work in. How do we do this? By having role models that they can not only relate to, but that are champions of Diversity & Inclusion. Margot Slattery made the point that "If young people don't see themselves represented in their organisations – if they can't find role models who they identify with, they will just leave. People do not have the same loyalty to jobs that they once did."
Reason #3: Not having the right tools
Oftentimes, the task of implementing better diversity hiring practices is handed down to Human Resources. However, increasing diversity initiatives is a job for the entire company. This isn't something that can happen overnight – it takes time and commitment, which a lot of companies claim they just don't have. Diversity & Inclusion needs more than just a small investment – one of the biggest areas of failure is when the whole task gets handed to HR when the reality is that it's an initiative that has to be managed by the person that is leading the organisation. That's the person that needs to face the difficult questions and continue to keep the conversation flowing. Because the topic of Diversity & Inclusion isn't the type of thing that can be brought up once and then presumed to be fully taken on board; it needs to be a continuous dialogue within companies.
What's more is that there is far more to diversity than gender balance. 'Intersectionality' is a new thought on the topic – when we look at gender, LGBT, race, etc, these are all different strands of diversity. One of the challenges for organisations is making sure that their network is fully inclusive of everyone. Yet some of these strands are woven together – so it's not just about being inclusive of women. It's about being inclusive of gay women, of men with disabilities, and so on.
Reason #4: Unconscious Bias
No one can honestly say that they don't have certain biases. We've talked about this at length in our whitepaper on Diversity & Inclusion. When it comes to meeting people with the same background of us, that went to the same school as us, that come from the same area as us, it ignites something within us that makes us want to see them succeed over an individual that we don't share these things with. In order for diversity to work, individuals within organisations have to recognise their own biases to contribute towards making the organisation a fair and equal place.
Organisations also need to start looking at having a diverse workforce from a B2C perspective. When someone comes into your organisation for a meeting, how do they feel and what are they thinking? Does everyone look the same? Does yours seem like the type of company that matches their values? Is this a good partnership for them? If it's clear for them to see that there is possible bias occurring in your organisation, it could impact the chance of future partnerships with organisations that are embracing Diversity & Inclusion.
So there you have it! As clear as it is to see that the benefits of having diversity in the workplace, there are still some major stumbling blocks and disruptors within organisations that are stunting its growth. Ultimately Diversity & Inclusion shouldn't be seen as a compliance issue, or something that should be fobbed off to HR. It should be the beating heart of what you do.
If you want to learn more about Diversity and Inclusion – don't forget to check out our Black Belt programme, where we cover different areas of diversity, best practices for recruitment, workforce inclusion, sourcing for age and ethnicity diversity and much more, alongside industry leaders including Torin Ellis and Clare Mulligan. Watch the video below for a full course overview, or request a demo from our team today! 
Find out how the likes of IBM, IKEA and Siemens
drive hiring excellence with SocialTalent
---