Keep up with the latest hiring trends!
/
/

The Absolute Best Reactions To GDPR Day
The Absolute Best Reactions To GDPR Day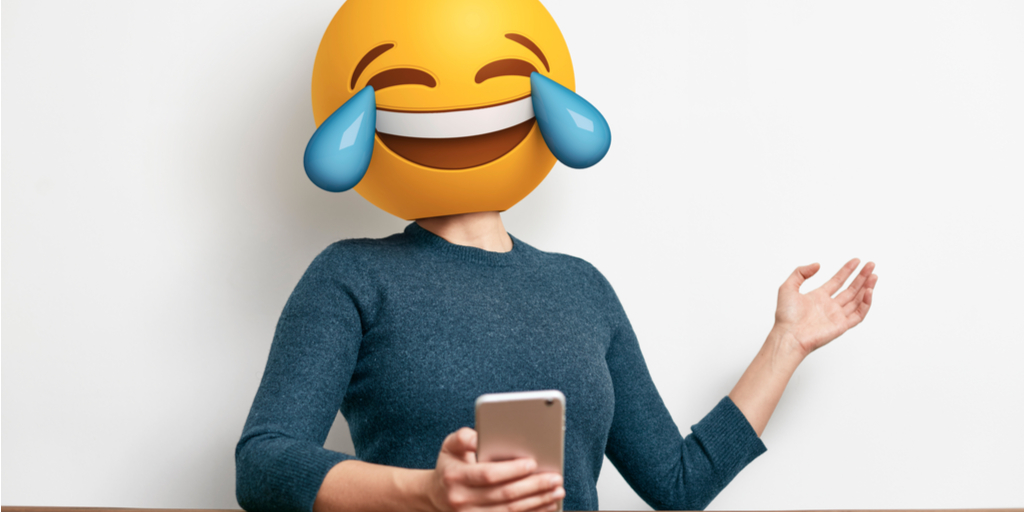 Do you know a good GDPR compliance officer?
Sure!
Can I have their email?
…no
Happy GDPR day everyone! We hope that your newfound data compliance is everything you hoped for and more…
Among the think-pieces, how-to's, ebooks, and countless emails updating our privacy policies (seriously, there were a lot of these…) there were some who managed to look on the humorous side of the GDPR. We salute you!
Be nice to your marketing team today

We all know that the simplest option is to shred everything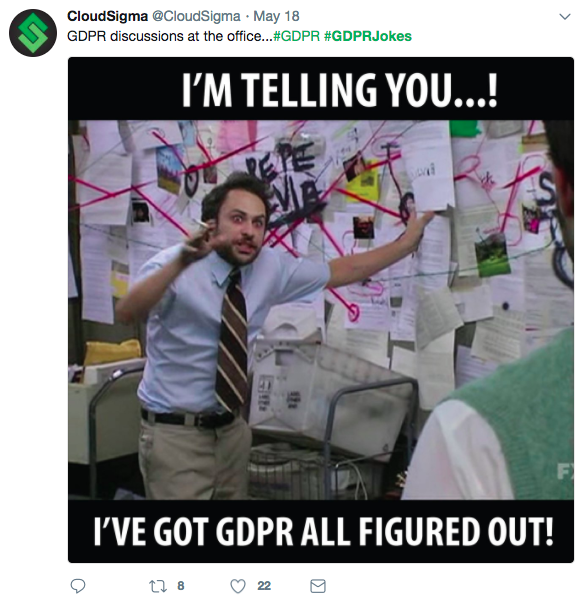 He's making a list, he's checking it against the ICO guidelines…

Please make the emails stop…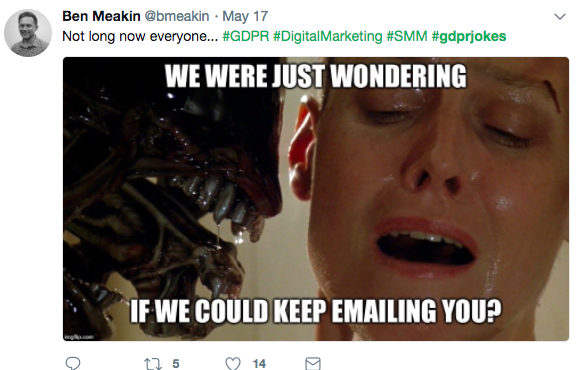 We're not sure how urgent your URGENT ACTION REQUIRED emails really are…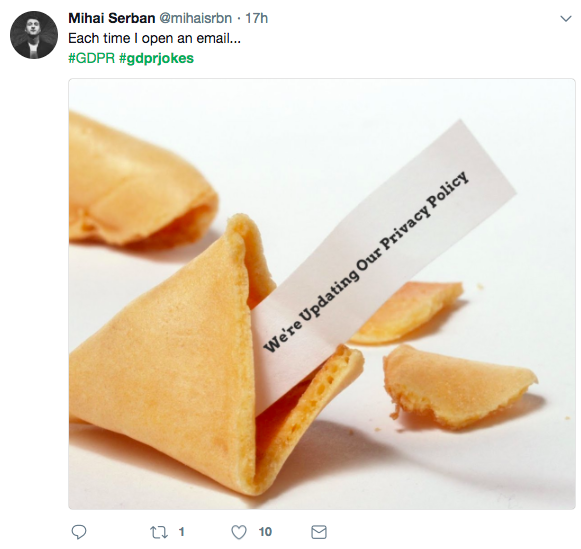 Literally get away from me…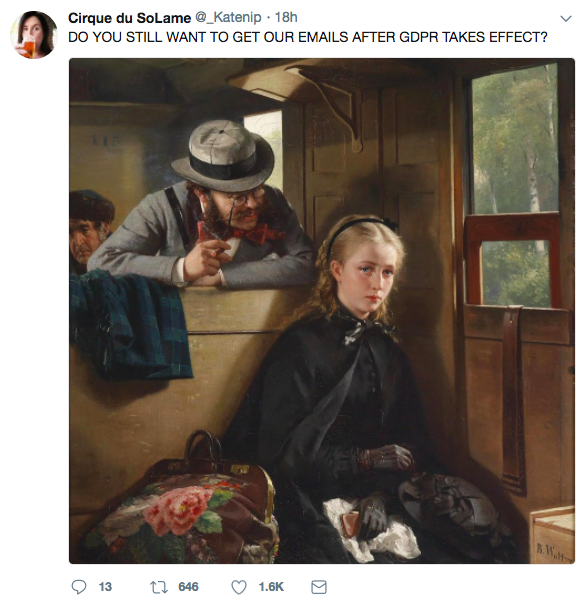 Hopefully, your compliance is tip-top today, but don't worry if you're still confused. SocialTalent has gathered everything you need to know about the GDPR in a handy ebook. Oh, and did we mention that it's completely free? Download it today!
[gdpr_ebook]
Find out how the likes of IBM, IKEA and Siemens
drive hiring excellence with SocialTalent
---