Keep up with the latest hiring trends!
/
/

The Diversity Trailblazers Changing Hiring for Good
The Diversity Trailblazers Changing Hiring for Good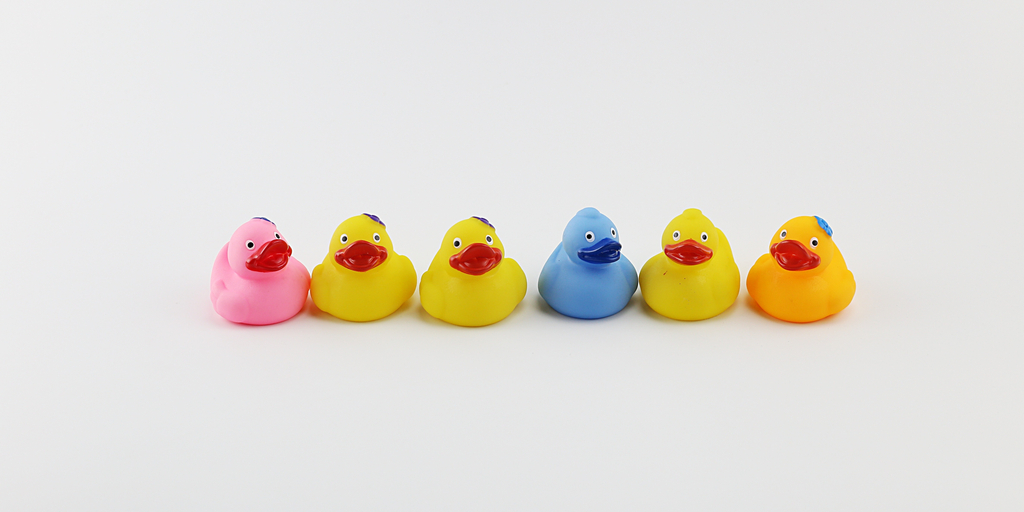 At SocialTalent, we are dedicating the month of June to the topic of Open-Minded Hiring. The idea that embracing a diverse talent pool right throughout the hiring process is beneficial to a company and its employees should be no surprise (we hope). As well as bringing candidates to your door, open-minded hiring will also; enrich the wider workforce, enhance the company's corporate reputation, contribute to a diverse leadership team, and attract a vast talent pool.
While embracing diversity has almost become the norm these days, there are certain companies who have paved the way for a more open-minded workplace. We've listed the top diversity trailblazers who embraced an open-minded workforce from the get-go.
SAP
In May 2013, SAP launched its Autism at Work program, aimed at recruiting and hiring adults on the autism spectrum. The company's goal is to have 1% of its workforce taken up by those who fall on the autism spectrum by 2020. We wrote before on the benefits of such open-minded hiring when discussing the brilliant work of Nikki Hayford, SocialTalent presenter and founder of Unikseek. 
When one thinks of the characteristics of successful entrepreneurs they tend to include; creativity, analytically-minded, meticulous, persistent, conscientious, and hyper-focused. Though there are plenty of barriers, both conscious and unconscious, that prevent a smooth jobseeker experience, with the right supports in place, it is entirely possible (and ultimately beneficial) to seek out candidates who may be overlooked otherwise.
Accenture
In 2017, Accenture announced its plan to achieve a 50 / 50 male to female gender balance by the year 2025, and a senior team of 25% female directors by 2020.
The company has taken a number of steps to make their working environment more diverse from the bottom up, which includes; sponsoring the company's most senior women to advance in P&L roles, delivering on a commitment to transparency, launching initiatives that provide women with in-demand skills, and collaborating across business and government to further gender equality in the workplace.
Speaking on the company's commitment to this change, Ellyn Shook, chief leadership & human resources officer said:"As we work toward '50 by 25,' our ultimate goal is to create a truly human environment where people have a real sense of belonging, where they can show up every day, be who they are and be their best, both professionally and personally."
Goldman Sachs
Goldman Sachs have leaned into a full commitment to diversity and inclusion, leaving almost no stone unturned in their search for diverse talent. In their graduate hiring process, the company have committed to hiring from the most diversified graduate candidate pool they can through Pre-University Symposia programs, based in London, which provide insight into the financial services industry for final year female A-Level and International Baccalaureate students.
As well as this, they also run the Goldman Sachs MBA and Undergraduate Camps for Black, Hispanic and Native American Students, which does exactly what it says on the tin. Their EmployAbility (brilliant wordplay) programme commits to giving UK students with disabilities the opportunity to obtain invaluable work experience.
LinkedIn
LinkedIn brought the diversity and inclusion conversation to the next level when they included the core value of 'belonging'. While it is expected of companies to hire from diverse talent pools and to include those hires in decisions, a sense of belonging goes beyond ticking boxes and numbers on a spreadsheet.
To belong is to experience an environment in which one can be entirely themselves without fear of exclusion or bullying. Pat Wadors, LinkedIn's head of HR, highlighted the importance of belonging in a work environment and outlined five ways in which a company can cultivate a culture of belonging. They include; paying more attention to feelings, asking employees to tell stories, hosting 'town halls' on sensitive topics, offering bias training, and tracking the progress through an index created to measure the above.
Diversity, inclusion, belonging and openminded hiring are all MASSIVE topics to cover, but luckily SocialTalent has the broadest selection of training on the topic out there. Click the link below to see how you can diversify the talent pool that you select your candidates from, and open your mind on the way!
Find out how the likes of IBM, IKEA and Siemens
drive hiring excellence with SocialTalent
---