Keep up with the latest hiring trends!
/
/

The Future of JobBridge Internships Lies With Employers
The Future of JobBridge Internships Lies With Employers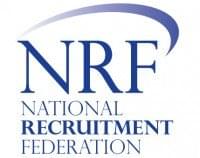 At the National Recruitment Federation Annual Conference last week, we spoke with Minister for Social Protection, Joan Burton TD, about the future of Job Bridge – the Irish internship scheme designed to encourage unemployed people on the live register for longer than three months to take up internships in companies and gain new skills and much-needed experience.
Minister Burton gave us a couple of minutes of her time to explain where she sees the future of Job Bridge, which from the very beginning drew criticism from the public that companies were exploiting this "free labour" and not offering worthwhile experience or long-term job prospects to interns. In fact, the day of the NRF conference, the Irish Times reported that 15 companies in Ireland had been banned from applying for Job Bridge interns because they had used the scheme unfairly. Only one company was named (Oxigen Waste Management Services), but it was reported that all 15 had replaced paid employees with unpaid interns.
Minister Burton put the emphasis back on employers and what their role could be in helping alleviate unemployment, provide meaningful experience and also help themselves with extra hands on deck – where most of the 13,500 Job Bridge Interns were taken on in small and medium sized enterprises, it was to their credit that most firms found employees with skills that were hidden away in Dole queues. Re-training and up-skilling is still important, said the Minister, where some unemployed people were being re-trained in software engineering. In Ireland, we have over 4,000 roles unfilled in software engineering and IT development, so filling some of that skills gap with people who were once long-term unemployed is ideal. Can your business find room to mentor an Intern?
Watch the Minister's interview here:
Find out how the likes of IBM, IKEA and Siemens
drive hiring excellence with SocialTalent
---