The Latest News in The World of Recruitment 30th January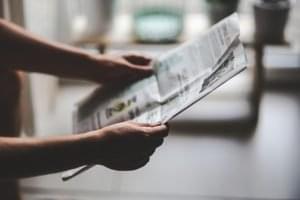 It's that time of the week again, where we fill you in on the latest news that's trending within the world of recruitment. The recruitment industry is an ever changing landscape, so why not take this opportunity to sit back, relax and gain some intriguing insight.
Start-up lands a £1.7m funding for student recruitment app
A common struggle for many students is finding employment after they've graduated from their studies. Job seeking can be a  strenuous process for any student, but hopefully with the introduction of Debut, that is all set to change. 
Debut, the worlds first recruitment app for students has recently received a massive £1.7 million in funding from venture capital LocalGlobe. Furthermore, they have now gained a total of £2.2 million in funding over the past 18 months.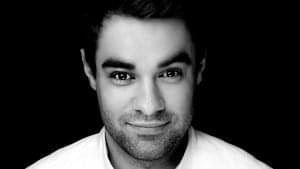 Founder, Charlie Taylor, launched the app back in 2015 which has since allowed students explore various career opportunities. The app tests cognitive functions through educational games and allows students to connect with potential employers.
Microsoft, Barclays and EY are just a few of the big names that feature career opportunities on the app.
Founder and CEO, Charlie Taylor said "We are thrilled to have such experienced investors onboard and have ambitious plans to develop the product, expand the team and grow both our user base and client roster."
Average salaries in the recruitment industry sees growth by 17.5%
After months of uncertainty post Brexit elections, the UK economy is continuing to do well. Thankfully, the recruitment industry is booming. In fact, the industry is doing so well that there has been an increase in recruiters salaries.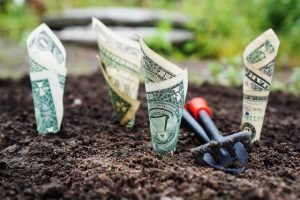 The average salary for recruiters in the UK has surged by an impressive 17.5% according to the latest quarterly figures by from CV-Library's Job Market Report. Furthermore,Recruiters in the UK will have reason to feel optimistic with growth in key sectors including: legal (up 8.7%), hospitality (up 6.7%), accounting/finance (up 5.7%) and property industries (4.8%).
Lee Biggins, Founder and Managing Director of CV-Library had this to say:"It's clear that widespread skill shortages are pushing up salaries across the UK, which is good news for job hunters looking for a new role in the next few months."
Improved Productivity Means Less Human Sweat
A day in the life of a recruiter can be hectic. As a recruiter it's important to establish the most productive methods and tools available to you so that you can do your job accordingly. The more productive you are, the more work you get done – it's that simple!
Tangie Pettis has stumbled across MightyText,  a candidate engagement tool that enables recruiters to send text messages using their computer or tablet. MightyText is a free Chrome extension and Android app that offers a free and premium option, with the latter paid on a monthly basis.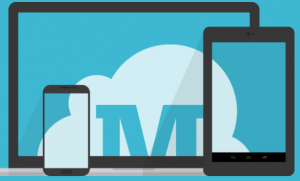 The app offers a host of cool features such as:
1. Battery Indicator
The app syncs into you phone and displays your battery life on your computer and laptop screen
2. Phone Dialer
MightyText allows you to dial the number you want call or text. Also, if you've somehow misplaced your phone, you can call it through MightyText and it will even ring if on silent. Additionally, you can send files from your computer to your phone. Pretty handy, eh?
3. Syncs Contacts
There's no need to manually add contact numbers on to your computer. The app syncs your contacts directly from your phone, and also updates regularly. This proves to be a very useful feature, as recruiters are constantly gathering new leads throughout the day.
Check out the original article here.
The Power of Quality Content in Social Recruitment
In today's world, you can't underestimate the power of social media. It has become part of who we are and use it for entertainment, our personal lives and our work. To put it in context, social media allows us to reach out and connect with a massive talent pool, and posting quality content on social media plays a large part in engaging with your ideal candidate. Don't bombard potential candidates with numerous job postings. Instead, post content that taps into the ambition of the candidate.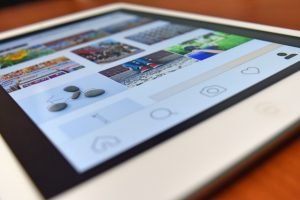 Robert Stone, Group Head of Advertising at McCann Worldgroup, explained to recruiters at a HR recruitment meeting that: "People don't want to be smashed with jobs all the time. They want raw content, and what it is like to work in a company." 
He went on to say "The biggest mistake that applied to most businesses is they feel they have to be on social media to hire people. Probably 5% go onto social media to get a job. That is not what people use it for."
With so many companies competing on social media, it's important to make your content stand out. Vary the content you publish on your social media platforms. For example, a live Q&A using Periscope is an excellent way of engaging with candidates.
Keep in mind that you want to 'wow' your audience by posting appealing content. Talent Acquisition Manager at PepsiCo, Rebecca Clothier said that instead of posting numerous job advertisements, social media is "more about creating an emotion in somebody to apply for a role when it comes up at the right time".
Read more about how quality content can improve your social recruitment here.
LinkedIn's Most Sought After Positions
Is your career stagnating? Maybe looking to shake things up on the career front?
LinkedIn has recently published an article ranking the Top 20 Most Promising Jobs of 2017. Data Scientists continue to be in huge demand as well as Technical Programme Managers and Data Engineers.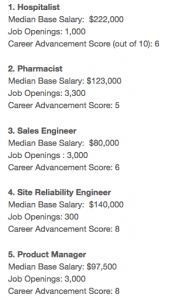 The report takes into account 3 factors when determining the job ranking: earning potential, job satisfaction and job earnings. For more information on how the report is made, visit Glassdoor.
Get In Contact!
Did any on these stories interest or intrigue you? If so, get in contact and follow us on Twitter to let us know your thoughts.
Want to keep up to date?
Join our 75,000+ subscribers who do!