Keep up with the latest hiring trends!
/
/

The Limitations of LinkedIn Groups
The Limitations of LinkedIn Groups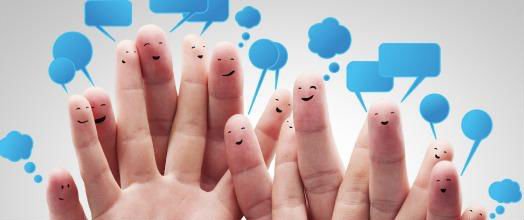 LinkedIn Groups, or as we like to call them 'LinkedIn's socialised discussion boards', provide a place for professionals in the same industry or with the same interests to share content, ask questions, find answers, post and view jobs, make business contacts, and establish themselves as industry experts. In other words, they are a hub of professional discussion and resources.
Groups can spring up around a number of professional topics including different industries, college alumni, fans of a company, product or service, regional areas and communities. Over the last 2 days we've expressed the importance of joining and regularly contributing to LinkedIn Groups for getting your company profile established and increasing your LinkedIn visibility. We established that group membership is a fantastic way to introduce you to new connections, share your content with a wider audience and get your voice heard within your industry. But as with many things there are a couple of limitations you should be aware of before jumping straight into creating, joining and using LinkedIn Groups. There are 3 main categories of group limitations (delete as appropriate!):
Limits for Individual Members
At any one time, the maximum number of groups and subgroups an individual can be a member of is 50. If you wish to join anymore then that in each category, some sacrifices will need to made and your membership of some other groups will need to be terminated in order to take on new ones. So choose your groups wisely and remember, you can only ever have 6 group membership requests pending at one time.
As an individual, you can you can own and/or manage a total of 10 parent (main) groups, but you can be a moderator of up to 50 groups and subgroups. The group owner has control over membership, discussions, settings, subgroups, rules and more besides. They can also transfer ownership of a group to another group manager if they should choose to do so. Group managers can perform the same tasks as owners with the exception of being able to close the group or transfer its ownership. Group moderators are limited to monitoring discussions and comments as well as managing any submission or moderation queries and choosing which "Manager's Choice" discussions to feature.
Limits per Parent (Main) Group
A group can have 1 owner and 1 owner alone, however it can have 10 managers and up to 50 moderators. The number of members a group can have is restricted to 20,000 but LinkedIn suggest that when your group reaches 19,500 members, you should contact them and provided your group is in compliance with their rules, they will lift the 20,000 cap.
Limits per Subgroup
A given parent (main) group can create a total of 20 subgroups only e.g. Dell having multiple international subsidiaries. And just like other groups, subgroups can have 10 managers and up to 50 moderators.
So now that you're up to speed on what you can and can't do when it comes to LinkedIn groups, get out there, get joining and even get creating your own groups. Let us know how you get on in the comments below and if you are already a member of a great LinkedIn group, please tell us what it is and where we can sign up too!
Find out how the likes of IBM, IKEA and Siemens
drive hiring excellence with SocialTalent
---