Keep up with the latest hiring trends!
The New XING Profile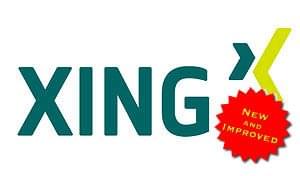 XING have gone and had themselves a makeover and like Andrea Sachs (Anne Hathaway's character) makeover in The Devil Wears Prada, it's a damn good one! XING are calling it "tidier, more spacious and more dynamic", we're calling it brilliant!  (We're also saying it's a lot like LinkedIn but maybe that's why we like it so much!)
Moving away from the previously CV-based profile, XING are now giving their members better ways to customise their professional online presence and their professional brand. Every page now has the same easy to navigate layout, coupled with a fresh streamlined facade and simplified navigation and both job seekers and recruiters will be better off for it.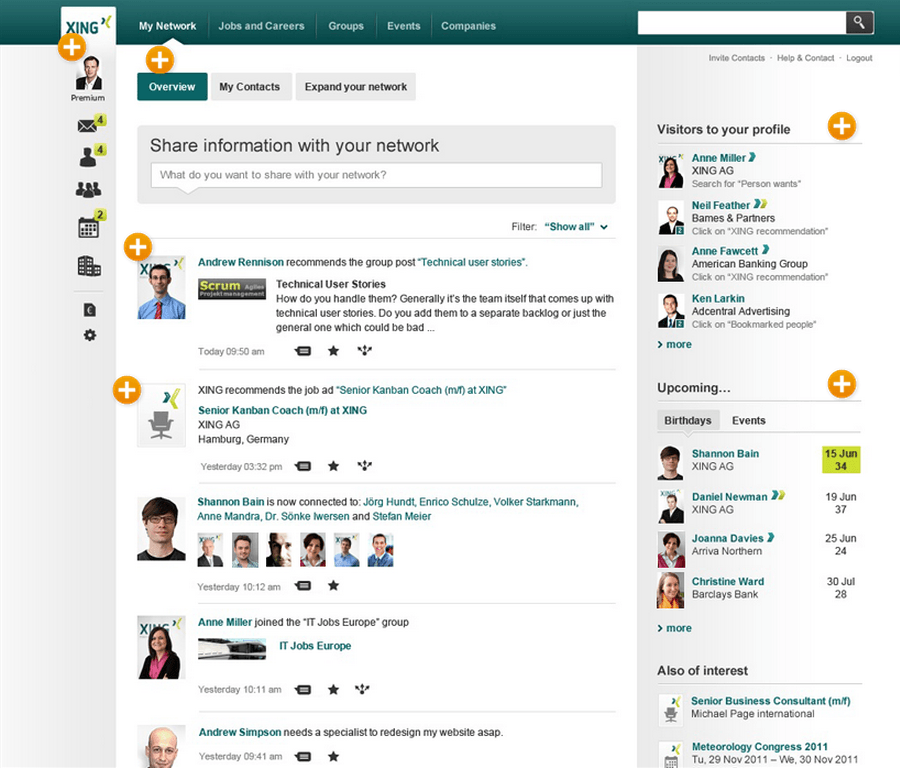 Overview
"My XING", a new and very useful sidebar, gives you instant access to your own personal content, regardless of where you are on the website. The sidebar let's you see if you have new messages, upcoming calendar events and connection requests, and allows you to reply to them without having to leave the page you're on.
Visitors to your profile, upcoming events and even people's birthdays are now all clearly displayed on the right hand side of your Overview page as is a list of news stories and job openings that are relevant to your interests.
Your news feed will now feature "XING recommends" which is a handy tool that shows you relevant job openings and suggests ways to make your profile better.
New Features
For the first time, users can now add text, images and downloadable PDF documents to their profile to show profile visitors what projects they are working on, any special skills or interests they have and what drives them.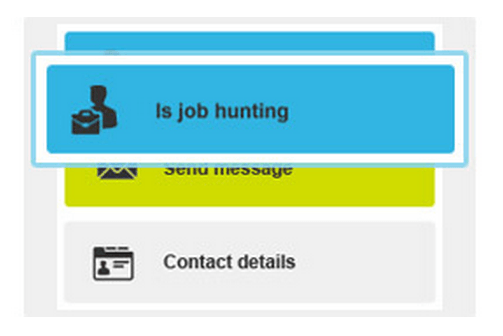 With just the click of a button, job seekers let potential employers and recruiters know they are currently looking for work.
Members can now also link their XING with both their Twitter and their blog so any additional content they wish to share through their XING profile is automatically streamed there for them in the "Other web profiles" tab. By allowing users to place this extra content on their profile, XING area helping their users boost their professional identity and providing viewers of their profiles with more information about the person they're looking at.
Groups
The Groups homepage now shows you a feed of all the latest posts in your groups. The two new navigation buttons "My Groups" and "Group Search" let's you easily manage your groups and find new groups of interest respectively. The new layout makes it far easier to engage with your groups and keep up-to-date with any industry developments.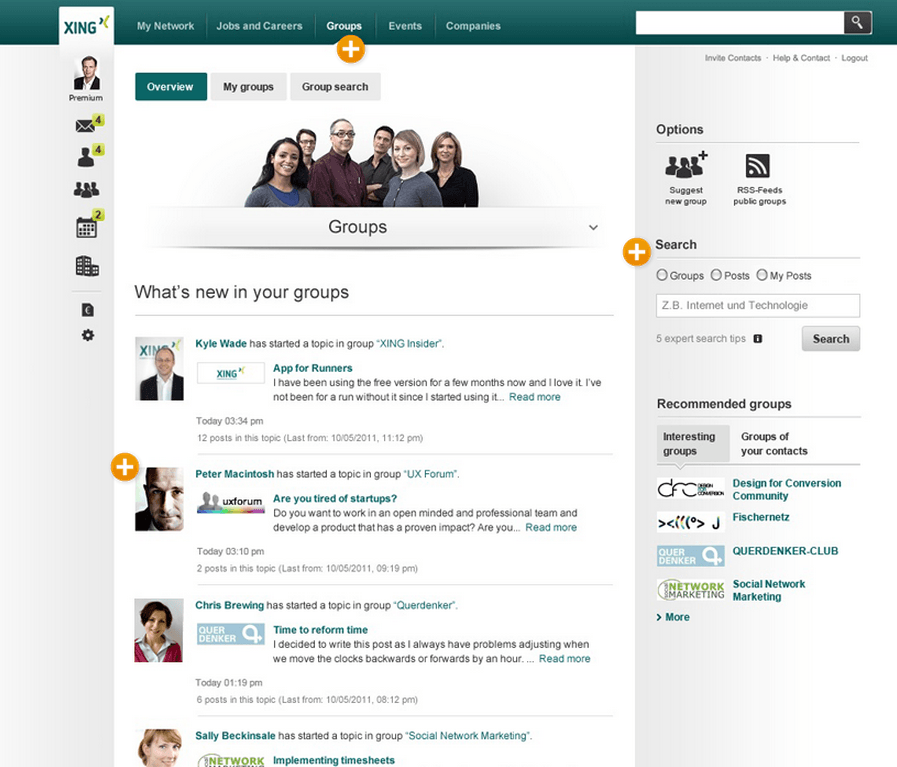 Jobs and Careers
For job seekers, the new Jobs & Careers section now works with an "intelligent tool" that automatically shows the user available jobs that match their profiles and also gives them the option to see if any of their direct or second-level contacts have any job ads posted. So by using great SEO when advertising their jobs on XING, recruiters can ensure their jobs are seen by the right people with the right skills who are currently looking for work.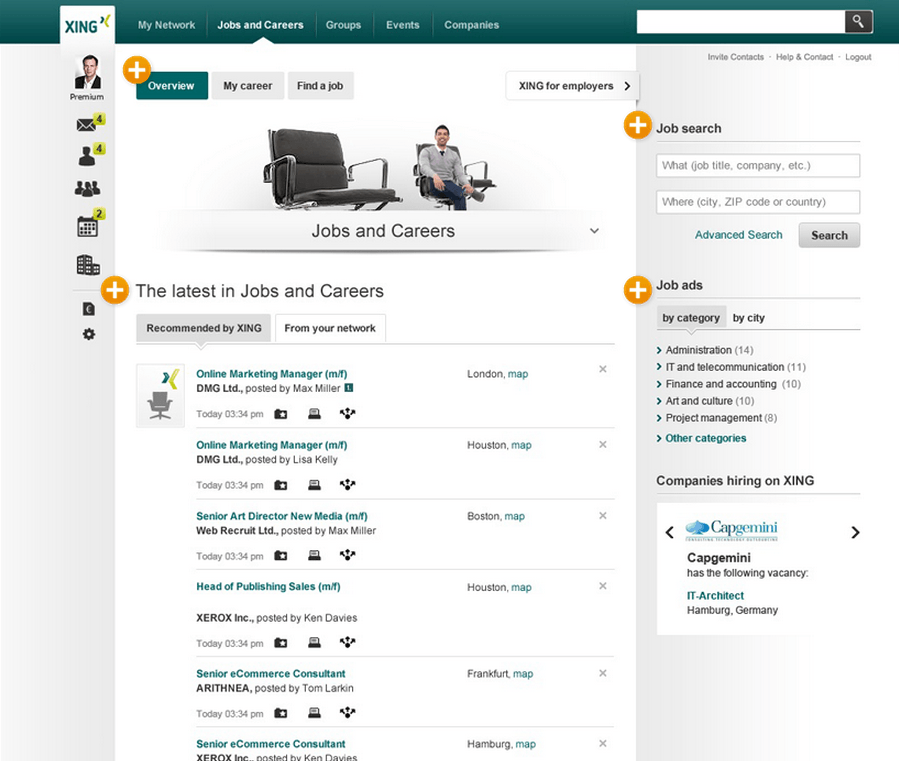 The new profiles are gradually being rolled out but for those of you who are just dying to check out the new user face, XING say you can add your name to a waiting list so your profile gets switched over as soon as possible. And for those of you who are more skeptical, initially you will be able to toggle between the old and new profiles until you get used to the new layout and functionality.
So how will the new changes affect you and your recruiting? Are you happy with the new layout and the approach XING are taking? Let us know in the comments below.
Find out how the likes of IBM, IKEA and Siemens
drive hiring excellence with SocialTalent
---