Keep up with the latest hiring trends!
/
/

The top five pieces of content: The SocialTalent charts
The top five pieces of content: The SocialTalent charts
Every month we review the most popular SocialTalent content on the platform, in terms of completion rates. While the world is in various states of lockdown, it was interesting to see that July's most popular content was showing a "back to basics" trend. Some of our most popular evergreen content made up our chart this month – but how many have you completed already?
Here are the top courses for July.
5. Diversity + Inclusion + Talent
In this mission, you will learn from Joe Gerstandt, a world-renowned diversity and inclusion leader. He shares his remarkable insights on how we need to work to a new talent equation to get the best from talent, as well as promote the best possible collaboration by understanding difference and an inclusive environment.
You will learn how
"Difference" is actually one of the best ingredients you have amongst your teams
To promote inclusive environments to promote collective intelligence of your teams and colleagues
The ways in which bias manifest, and practices to support active decision-making rather than passive decision-making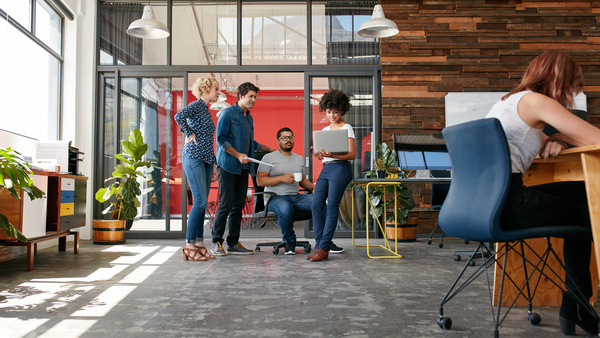 4. Hiring Criteria
You know that job descriptions don't really communicate the real job. How can you define what you really need before you interview, or even pre-screen candidates to get to a shortlist? That's what this programme is all about! We'll show you how to 'know before you go' and get everyone on the same page about our hiring bar, what are we looking for, and what evidence do we need in order to evaluate a candidate objectively.
You will learn
Practical steps to defining the hiring criteria and our hiring bar that will help all interviewers assess candidates equally and objectively
Best practice as to what hiring criteria is objective versus subjective and how to make trade-offs
How to structure the alignment (or kick-off) meeting with all interviewers so that everyone is aligned and prepared
3. Recruit like a boss!
One of our evergreen missions in terms of popularity, this programme is presented by Stacy Zapar. She'll show you practical steps and recruiting hacks to recruit like a boss. Get around challenges with internal and external relationships, creating a better candidate experience overall and deliver on your targets and goals around hiring when ultimately you're not the blocker!
You will learn:
Stacy's secret tips and techniques to leverage internal hiring manager and team resources to get in touch with perfect candidates
Ways to influence and lead intake meetings with hiring managers that leads to great candidate experience and communication throughout the requisition
Tips and techniques to boost candidate experience through easily actionable steps that we can do with each candidate
Check out Stacy's episode of The Shortlist!
2.  Predicting Success for Recruiters
The most critical soft skill you can have in your arsenal as recruiters is the capability of interviewing and assessing candidates, getting evidence that they meet or don't meet our hiring criteria, so that you can empower our hiring managers in making the best hiring decision. Hiring managers want speed and quality in recruiting. This means recruiters must effectively screen candidates, lead the interviewing strategy and process, add value as a capable interviewer, and lead during decision-time to ensure that evidence-based recruiting decisions are made.
In tandem with our Talent Advisor programme with John Vlastelica, John will bring you through the basic formula for interviewing, how to get evidence of past and present behaviour to predict future performance, validate achievements and a candidate's job fit.
You will learn how to:
Establish key hiring criteria and evaluate candidates against that criteria
Effectively screen and interview candidates using behavioural and situational-based questions
Ensure a positive candidate experience during interviews and how it impacts on a candidate's decision to accept our offer
Avoid interviewing bias and illegal questions
Present shortlisted candidates to hiring managers.
1. Sourcing Strategy
In this programme, presented by John Vlastelica, you'll learn how to pull sourcing out of Boolean and into the strategic – being able to prioritise, get real ROI and planning effectively is key. There's a secret sauce to getting hiring managers on board and leverage their networks and abilities, as well as building your strategy around market information that enables leaders to make informed decisions.
Learn how to:
Gauge the priority of each requisition through effective hiring manager partnering
Build a proactive sourcing plan.
Reposition long-tenured leaders back into the external community so that they can reengage with potential talent
Find insights to bring to your alignment and strategy sessions that enable leaders to make critical talent decision
We are constantly adding new content to our already extensive library, so there will always be fresh content for you to dig your teeth into! Check out our latest content release here.
What SocialTalent content would you like to see on the platform? Stay up to date on all of new releases by signing up to our newsletter.
Find out how the likes of IBM, IKEA and Siemens
drive hiring excellence with SocialTalent
---