Keep up with the latest hiring trends!
/
/

The Ultimate First Aid Kit For Recruiters
The Ultimate First Aid Kit For Recruiters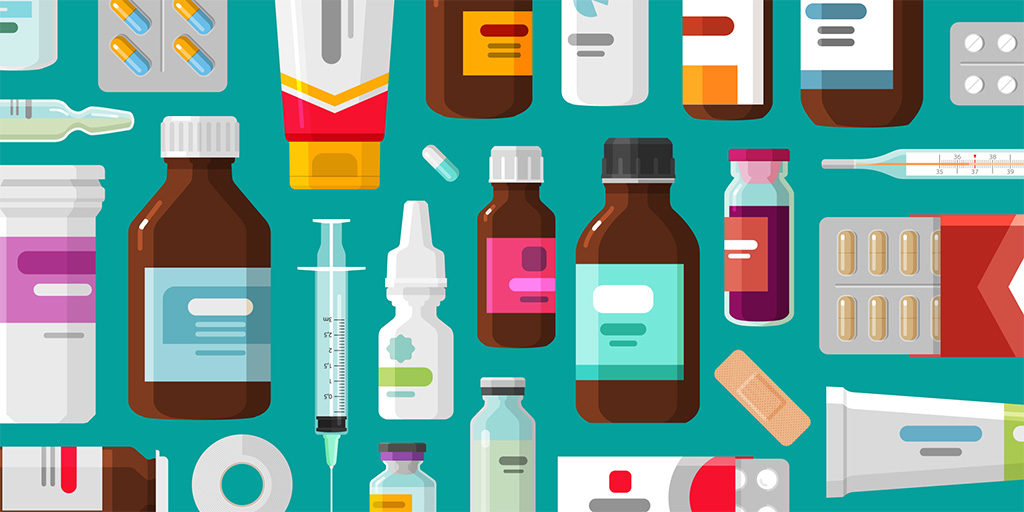 Every professional has their favourite resources they lean on for inspiration. Popping in your earphones as you cram yourself onto a crowded bus in the mornings, or sitting down with a cup of tea and a bookmarked link for 10 mins of reading during the day can be great ways to give yourself a mental warm-up for the day ahead.
There's an endless supply of reading and listening material available to you, no matter what your interests. Thank you glorious internet. For us, and presumably, for you- recruitment is an interest. Perhaps it's your whole life and you want to do this forever more or maybe it's all new to you and you're still muddling through your ABCs from your ATSs.
Either way, we have the ultimate list of go-to resources to inspire your creativity when it comes to understanding the true mechanisms of recruitment and how you can start to bring a bit more magic to the way you work.
Podcasts
Hiring on All Cylinders
The best in the business talking about how they became the best in the business? Sounds ideal! Powered by Entelo this podcast brings in the leaders in the industry to talk about their current projects and how they view the evolution they see in the working world.
Feel empowered by Aubrey Blanche, Head of Diversity and Inclusion from Atlassian talking on fostering equality with data
Rec: Scale Up
The mix of industry experts and everyday scenarios make the podcast a must listen for anyone working in recruitment who wants to gain a better understanding of what it takes to succeed.
To help you get started why not listen to their episode featuring our Social Talent CEO Johnny Campbell as he and Gerard Murnaghan of Indeed talk about the importance of nurturing talent within a business.
TA Talks
Did you know our video interview series is also available for audio only? Check them out on Soundcloud now!

Books
The Talent Fix- Tim Sackett
Sackett brings it back to basics. The DNA of the people you're looking for is vital. The traits of great recruiters will be the traits that will make anyone successful. Companies shouldn't be afraid of hiring of non-recruiters who have the skillset required for success.
The Talent Fix presents a proven, practical, and scalable recruiting model for talent acquisition leaders and practitioners and shows how organizations can build and sustain a great talent acquisition function.
The Talent Fix is available on Amazon. 
On Recruitment- Mitch Sullivan
This book is a collection of Sullivans greatest blogs he's written on recruitment, covering areas of the industry as diverse as agency culture, retained recruitment, assessment, employer branding, job advertising, the candidate experience and even employee engagement.
This book is fantastic no matter what role you play in the recruitment process, even if you're a candidate.
On Recruitment is available on Amazon
The Alliance: Managing Talent in the Networked Age- Ben Casnocha, Chris Yeh and Reid Hoffman
A New York Times bestseller that drills down into the relationship between employers and employees.
The book is co-authored by the founder of LinkedIn, Reid Hoffman, focusses on the benefits that come from employees and employers developing an honest relationship. This openness can help companies create a powerful talent acquisition strategy that will create successful teams.
The Alliance is available on Amazon
Short Reads
Hunted
One of the best blogs in the industry. Super content that digs into the real issues of recruitment. With added emphasis on mental health, a super weekly newsletter and the infamous Ed Hunter telling you what twists his tail this blog is a must for recruiters.

Recruiting Brainfood
Quickly becoming one of the most popular newsletters available Hung Lee's Recruiting Brainfood is a weekly insight, as a collection of the best articles written from all over the world.
Delivered to your inbox weekly you can use it to recap on the week just gone or prepare to drop some recruiting wisdom n your candidates and clients next week.
Fistful of Talent
Fistful of Talent is a great way for you to find new people to follow and learn from. It features contributions from different leaders from every corner of the industry offering opinions "from the world of HR, Recruiting and Talent".
It's a great way of finding new content that's been released like new books and is sure to satisfy any recruitment-related questions you may have.
Videos
TA Talks
Johnny Campbell has collected plenty of interesting ideas from his substantial career in the recruitment industry. So, he's the perfect person to ask others about their ideas. Hear from the heads of TA in companies like Cognizant, Cisco and GSK.
We travelled to Amsterdam to talk to Jolie den Boer and Gwellyn Daandels from Cognizant who talk about technology and the big bang effect it has on recruitment.
Webinars
Whatever you need to know we have a webinar on it. From employer branding to recruitment funnel optimisation we've got you sorted. We release monthly webinars and we LOVE sharing them!
SocialTalent webinars can be watched at any time, so sit back and press play or save for later!
Groups
HROS
HROS is everything a community should be. It brings people together to share best practices and collectively create amazing things. Founded by Ambrosia Vertesi and Lars Schmidt the two bring their passion for people and creativity together to make something everyone can enjoy.
The SocialTalent Community
As we sat around in SocialTalent HQ, talking about how great you, are we had a thought. Let's share this greatness, let's give the greatness a home where it can live and grow and help others the way it has helped us.
We want to create a playground where people who are obsessed with learning, productivity and great conversation can come and share their thoughts.
So with that, we want to introduce you to something special: The SocialTalent Community
Events
Sourcing Summit (SoSu)
Sourcing Summit brings together sourcing innovators from across the world and highlights the important role of sourcing. The Summit provides attendees with the opportunity to meet and hear great speakers discuss the impact of sourcing. There are several events in Europe, Canada, Australia.
Unleash
Formerly known as HRTech, Unleash is one of the most exciting events in the calendar. The events in London, Las Vegas and Amsterdam are always an amazing experience with some of the biggest announcements in the industry and incredible line-up of speakers.
SourceCon
This event series is run by ERE media- a pillar of great content in the recruitment industry. Running events throughout the year (the next one in Atlanta in September) these conferences are always packed with entertainment and learning.
Follow the SocialTalent crew to all of these amazing events by keeping an eye on our events page.
People to Follow
Greg Savage
Greg Savage is a beloved friend of SocialTalent and the whole recruitment industry! Amazing advice about becoming a top recruiter and how agency recruiters can prepare themselves to really stand out in the age of automation. Follow him on LinkedIn and check out his superb training 
John Vlastelica
As the mastermind behind Recruiting Toolbox he has dedicated his life and his teachings to helping recruiters become seriously skilled talent advisors. John helps them become a core part of the hiring process, after all, good recruiters are experts in their field and it's time they started making a real difference to the hiring process. Recruiters are more than just req-filling machines!
This list gives you a great place to start learning more about your industry. Share with your friends and start learning from all of these great resources how to be a pro-recruiter!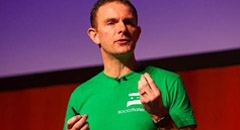 SocialTalent Recruiter Academy
A full library of videos that can help your team transform their hiring process
Find out how the likes of IBM, IKEA and Siemens
drive hiring excellence with SocialTalent
---