Thinking about taking on an Intern? 5 Tips for Interns and Companies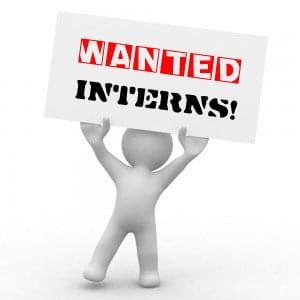 Have you considered taking on an intern but aren't quite sure what the checks and balances are in terms of your obligations? Or perhaps you are considering becoming an intern to gain experience in a career you've wanted to get your foot in the door of? At last week's #truDublin, I facilitated a track on Working for Free, discussing Internships and their worthwhile-ness to both the intern and the company.
There were some great take-aways from those who participated in this track. Some were employers, some were graduates looking to get into the world of work through Internships, and others were interns themselves. I, myself, was an intern when I started at Social Talent more than two years ago, and while my internship wasn't strictly the most mapped-out experience, it certainly gave me one heck of a kick start in a new career and led to my job which I love.
In 2013, Internships are becoming more normalised and are being seen as one more necessary stepping stone into a permanent job. In the US, internships are so normal that many people have had multiple (sometimes up to 10) internships over the course of their career. In Europe, internships were generally reserved for high-qualified apprenticeships, like becoming an accountant, lawyer, nurse or doctor. In a bid to give meaningful experience to long-term unemployed or re-trained people, Ireland started a programme called JobBridge aiming to support re-entry to work through internships with an additional '¬50 bonus in welfare payments. Unfortunately what they ended up sponsoring in many cases was free labour.
Here are some general tips for internships that we discussed at the Working for Free track:
The Intern: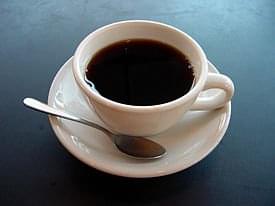 1. You only get as much from the internship as you put into it, so realise that an internship is an extended job-interview and adjust your attitude accordingly. Impress your boss (and yourself) every day.
2. Choose the company that you want to intern with carefully – ideally you should intern with a company that fits with your personality and career goals, and works within an industry that you've aspired to work in. This will keep you committed and interested throughout your internship term, because the lack of salary will nag at you during low periods.
3. Don't turn down an internship if the company can't assure you that there is a job for you at the end. We are still in recessionary times, and while there may not be a permanent job available, this could be because there's a widespread hiring freeze out of the control of department or division head. It is actually quite expensive to train an intern, so realise that the experience you gain with this company may be worth more to you and help significantly with securing a job with another company after your internship.
4. An internship is an opportunity for you to learn from a mentor and put into practice what you've learned in college or get to grips with a new career path. This means that you should have a full-time mentor with you who will show you how to perform to the best of your abilities. If interviewing for an internship, ask who your mentor will be and how closely you will be working with them. It's important that you clarify this at the beginning and get the most from your mentor as you can.
5. It's expensive to be an intern because you're not earning a salary. Some internships will pay a stipend, expenses or travel costs, and some will not pay anything. In both scenarios, it can be tough to survive on less than what you could be earning in a full-time salaried job. Before committing to an internship, ensure that you have some form of savings or alternative earnings to get you through or else some very supportive family/friends.
The Company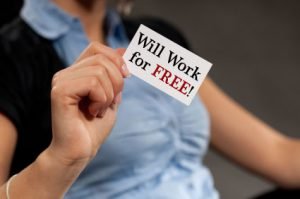 1. Let's get this first point out of the way: an intern is NOT free labour. In fact, it will probably cost you more than you gain at first, but it will pay off over time. It is not an opportunity to fill a gap in your body-count, like you need a new receptionist or replenishment assistants in a supermarket (ahem, Tesco).
2. For the intern to be on-boarded successfully and to produce good work, they need a full time mentor. This should ideally be someone relatively senior who has a good deal of experience and can provide a meaningful introduction to a career.
3. An intern should not be sought if you don't have the capacity to train them continuously through the internship period. One weeks' induction before setting them up on their own desk to start producing billable work is not acceptable. What you are looking for in that instance is an employee, and they require a contract and a salary. (Take for example these internships on offer through JobBridge including a Receptionist,  a Data Processor, a Waiter  and a Health-Food Store Person.)
4. Providing an internship is to give an incredible opportunity to someone seeking that first step onto a career ladder, and you have the ability to give them the foundation they need to sustain a career. They will remember you for the rest of their lives, so treat them well and they will forever speak well of you (and probably refer clients to you too).
5. If you have the funds in your budget to provide a weekly stipend or expenses payment to interns, then do so. It costs money to come to work every day, from transport costs to paying for lunches and everything else. These expenses can be tax-deductable in many cases, but can mean the difference between being able to afford to come to work or not to the intern.
Have you taken on an intern, or have done an internship lately? What tips would you give to others in your situation? Leave your thoughts in the comments.
Want to keep up to date?
Join our 75,000+ subscribers who do!