Keep up with the latest hiring trends!
/
/

TL;DR | James Caan Debuting and Schuh Mooing
TL;DR | James Caan Debuting and Schuh Mooing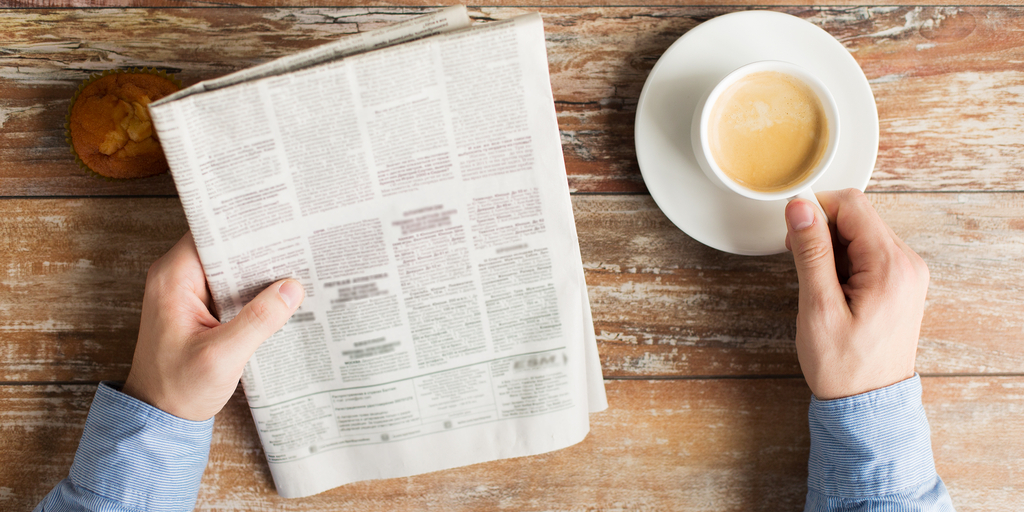 Well, GDPR is in full swing and we're still alive. Just about. Thankfully, most of us managed to see the funny side of an entire continent updating their privacy policies all in one day. But GDPR wasn't the only news in the world of recruiting and hiring this week! TL;DR is here to get you up to speed with everything you might have missed, including news from James Caan, Google, and Schuh (or should we say Schoooooo?)
Hiring Graduates? Yes We Caan
One in five graduates enters a non-graduate role, and it could all be down to poor candidate experience. Entrepreneur and former Dragon's Den investor James Caan has announced a £5.1million investment in graduate hiring app Debut. The app allows users to browse graduate schemes and programmes, as well as the opportunity to chat live with employers. Speaking about the investment, Caan pointed out how 'the recruitment industry needs innovation to survive, and Debut entered the market at the right time'. The app was launched two years ago by recent graduate and Forbes 30 under 30 technology entrepreneur Charlie Taylor. 
Caan went on to praise the company's ambition: "Debut's global ambitions are fantastic and full of new opportunities – the US has already seen mobile-only users overtake desktop-users, making it an obvious next stop, with the changing times ahead, Debut is not one to watch – it's one to download."
Moo-ing for your job? You'll be a Schuh in…
Ever been asked to moo in an interview? Footwear giant Schuh has been criticised for humiliating candidates by using a rather unorthodox ice-breaker in a group interview. Candidates were asked to place paper bags over their heads, complete with pictures of farm animals, and make farm animal noises until they find their matching animal. Schuh has stated, "We are appalled that this icebreaker was used and do not condone it".
The spokesperson also said that they 'have opened an investigation with the store as to why this happened and reiterated to all company personnel that any deviations from our current policy on interview techniques must be approved in advance by our training and HR departments as well as our senior management team.'
Google Invest Capital In Capital City
Google has announced plans to €150m expanding their Dublin data centre at Grange Castle. 400 temporary jobs will be created during the construction phase, and a further 100 permanent positions will be created in the centre. Google currently employs over 7,000 people in Ireland. 
This investment will bring Google's investment in Ireland to around one billion euro. The new data centre joins a host of international companies opting to host their data centres in Ireland and may be followed by a massive investment from Apple in the form of a proposed facility in Athenry.
To keep up to date will the latest in recruitment news and trends make sure to join our Facebook Community.
Find out how the likes of IBM, IKEA and Siemens
drive hiring excellence with SocialTalent
---