Top Tips for Putting Your LinkedIn Profile to Work (Infographic)
We're always talking about ways to improve your LinkedIn profile if you're looking to get a job, but what should happen to your LinkedIn profile once you achieve your goal and secure a new job? How can your LinkedIn profile help you succeed in your current job?
Follow these tips for putting your profile to work, and all will become clear!: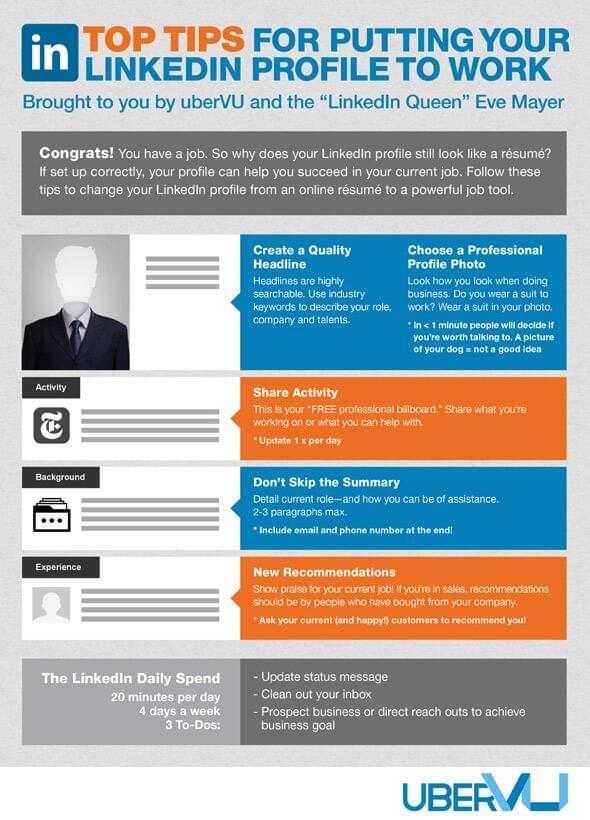 Looking to turn your current LinkedIn profile into an "All-Star" profile? Download our "How to: Create an All-Star LinkedIn Profile" whitepaper and we'll show you how to create a fully complete profile so that you represent yourself as a professional in the best possible light. From best practice tips on headlines, keywords, photos and networking, and its use in both Recruiting and Job Hunting, this FREE whitepaper is all you need to put your best foot forward on the world's most popular Professional Network.
Want to keep up to date?
Join our 75,000+ subscribers who do!