Keep up with the latest hiring trends!
/
/

#truDublin Summer 2012 Schedule Announced
#truDublin Summer 2012 Schedule Announced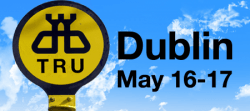 truDublin is only one week away and is shaping up to be the largest recruiting un-conference ever held in Ireland with an amazing line-up of track leaders representing all aspects of the staffing & recruiting industry from:
In-House: Google, LinkedIn, Oracle, Zynga Games, Eircom and Version1,
Agency: CPL, Morgan McKinley, Brightwater, Hays and Prosperity,
Vendors: Monster, Sonru, Zartis, Arithon, 1ntelligence and JobsBoard.ie,
Industry Thought Leaders: Bill Boorman (founder of tru), Colin Donnery (NRF President), Steve Ward (CloudNine Recruitment), Johnny Campbell (for what its worth!), James Mayes (formerly of BraveNewTalent), Mitch Sullivan (the Headhunting Guy!) and Ivan Stojanovic (SEO King!),
plus a host of Non-Recruitment Innovators who we are hoping will bring a breath of fresh air to the recruitment debates with insights into start-ups (John Egan, founder of Archie Talks & Archipelago), social media (Ireland's borrowed social media queen Krishna De), email marketing (Karl Murray from Ingage), university alumni (John Dillon, Trinity College Dublin) and off-line networking (the queen of the professional meet-up, Katharine Crawford from Cosmopolitan Events).
So what is a recruiting un-conference I hear you ask?
Well, if a conference is a line-up of speakers who stand at a podium with a powerpoint presentation, talk for 55 mins, take questions for 5 mins and then move on to the next speaker, then an un-conference is the complete opposite of that!
First of all, there are no speakers, no presentations, no podiums and no being stuck in your seat for an hour being bored by someone who just isn't entertaining or relevant to you. Instead we have track leaders, people whom we have invited to start a conversation around topics that they feel passionately about with people who share that passion. Track leaders lead a one hour "track" on a chosen topic (see full topic list and schedule below) which typically involves participants sitting around in a circle with the track leader opening the discussion with a 3-5 minute background on his or her topic and then opening the idea/ topic up for discussion within the group. For the next 55 minutes anyone can contribute, offer an opinion, ask questions, tell a story or even direct the conversation into a brand new topic! The track leader is not in charge, they merely facilitate the discussion and keep it alive with ideas and questions. Tracks can go off in any direction and often the best insights are offered by the participants themselves, people who perhaps don't normally get the spotlight at these events but who have great insights to offer or just really interesting questions to ask.
So if you now have an idea of what a "track" is, we typically have three of them running concurrently at any one time so you get to choose which one is of most interest to you and if you decide to move on to another track at any point, you just get up and wander over to another track or maybe grab a coffee off-line with someone you really want to chat with one-on-one. Our participants regularly end up creating their own mini tracks all day long without even knowing it!
But I'm kinda shy and don't want to be picked on!
You can contribute as much as you want or merely sit back and take it all in, it's up to you. I personally love just sitting back and taking it all in, jotting down some ideas and making note of really interesting people that I plan to network with later on. Then again, I'be been to know to jump in and tell a track leader that I completely disagree with their point of view and let all hell break loose! Those are the really fun tracks!
So is it all just a bit chaotic then?
No, not at all. We have new tracks starting on the hour, every hour with breaks for tea, coffee and lunch. Each track leader is allocated their time and the next hour of tracks is announced to all as the previous hour is wrapping up. I have started tracks with just two other people and ended up with thirty people by the end of it, you just never know. All we ask is that everyone is respectful of other people's opinions and to respect that debate drives innovation and ideas, it's not an argument!
Will there be opportunities to network with track leader and participants?
Absolutely, that's the whole idea! You know the bit at other conferences where you chat to people over coffee between speakers and grab a drink with them at the end of the day? That's what it's going to be like for two whole days solid! We've even got a full bar serving drinks from the afternoon onwards. Heck, it's being held in one of the most exclusive private nightclubs in Dublin; the tracks may end at 5pm but the TweetUp (aka excuse for more informal conversation over drinks) goes on until 9pm followed by drinks and food in Temple Bar afterwards.
What can I expect to learn from truDublin?
If you're wondering how to find more candidates, attract talent, build a better careers site, turn online networking into offline business, build your recruiter profile, apply best practice techniques into the recruitment mix, make sense of social recruiting, learn how the big companies and the small companies do it really well or just figure out issues other recruiters are also struggling with, then this is the (un)conference for you. I started Social Talent after attending my first tru conference in Manchester in 2010. That's how much effect a tru conference can have on you!
What else is happening (seriously, is there even room for more)?

Sonru Video Booth: After lunch both days we will be running a professional video booth in association with our friends at Sonru where we'll be demonstrating video green-screen technology, showing how to make really quick yet professional recruiting videos and asking you to give it a try by videoing your thoughts on one of 12 hot-topics in 2 minutes or less! For everyone who participates, we will send you a link to a copy of your video with your logo and colors included in the digitally created background complete with a soundtrack and graphics. You'll also have a chance at being included in our "best of" highlight reel which will be featured on the Social Talent website and sent to all participants. We'll also be having some fun "green-screening" some of you onto famous movie scenes and into iconic locations. You can sign up on the day and get your two minutes of fame (and have a bit of a laugh too!).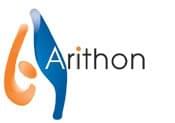 Pic n Mix: With thanks to our friends at Arithon we will have a fully stocked pic n mix sweet stall on-site for the two days of truDublin for you to munch on cola bottles, fruit salads, wine gums, sour worms and dolly mixture to your hearts content!
Cocktail Hour: We'll also be running a cocktail hour from 5pm to 6pm both evenings at the Penthouse bar in Sycamore Club where we'll hopefully be able to enjoy a drink under the sun with the bar's reclining roof on the top floor open for all to marvel at!
I'd love to go but I can't afford to take 2 days out of my job:
Trust me, this is better than any training you will ever pay for and you will earn the time back ten fold but you don't have to spend the whole two days here, come and go as you please, it's your conference! But for those of you want to come for just a day, we're making available 10 one-day tickets for Wednesday and 10 one-day tickets for Thursday at the discounted rate of '¬99.50, but once they're gone, they are gone folks so get them quickly!
Where it is again?
The Sycamore Club is a private members club spread over three floors in the heart of Temple Bar, Dublin's Cultural Quarter. The jewel in the Sycamore's crown is a Penthouse Bar with a fully reclinable roof that opens up onto what will hopefully be a beautifully sunny two days in the city!
truDublin Summer 2012 takes place on Wednesday 16th May & Thursday 17th May in the Sycamore Club, Temple Bar, Dublin 2, kicking off at 9am each day. Tickets are priced at '¬199 for the two days and a limited number of one-day tickets are available for '¬99.50 each day. Be sure to book your tickets this week as the price for a two day ticket rises to '¬249 on Monday 14th.
PS, if you're interested in leading a track or sponsoring truDublin, email holly@socialtalent.co
FULL LINE-UP & TIMETABLE OF TRACKS
Wednesday May 16

Track Leaders

Track Discussion

09:00-10:00

Rod Smyth (Arithon)

Going Mobile

Peter Cosgrove (Cpl)

Future of Recruitment

Bill Boorman (Founder, TruEvents)

Facebook

10:00-11:00

James Mayes

Twitter

Stephen Harrington (Candidate Manager)

Talent Pools

Jonathan Campbell (Social Talent)

Power & Pitfalls of Interruptive Communication

11:00-11:30

Break & Networking

11:30-12:30

John Dennehy (Zartis) & Jarlath Dooley (Version 1)

Employee Referrals: The Holy Grail?

Alan Whitford (RCEURO.com)

End-2-End Employment Branding

John Egan (Archipelego)

Hiring for Startups – Building Teams of Entrepreneurs

12:30-13:30

Lunch

13:30-14:30

Hugh O'Brien (Eircom)


Trying to Build a World-Class Recruitment Team

Emma Beard (LinkedIn)

The CV is Dead, long live the CV

Sonru Sponsored Video Booth

14:30-15:30

Karl Murray (Ingage)


Email Marketing – The Other Social Network

Colin Donnery (National Recruitment Federation)
Sonru Sponsored Video Booth

15:30-16:00

Break & Networking

16:00-17:00

Gary Mullan (Prosperity) & Steve Ward (Cloud 9 Recruit)

The Social Agency

Katharine Crawford (Cosmopolitan Events)

Unsocial Networks

Ed Hendrick (Sonru)

Has Video Assessment gone mainstream?

Thursday May 17

Track Leaders

Track Discussion

09:00-10:00

Shane McCusker (1ntelligence)

Dumb Database & The Future of the ATS

Mitch Sullivan (FastTrack Recruit)

Headhunting

10:00-11:00

Emer Kearns (Zynga)

The Candidate Experience

Steve Ward (Cloud 9 Recruit)
Ivan Stojanovic (JobsBoard.ie)

Recruitment SEO

11:00-11:30

Break & Networking

11:30-12:30

Wojciech Smailinski (Google)

Secret Sourcing

Rachel Ashe & Stephen Flanagan (Hays)

Recruitment Blogging

12:30-13:30

Lunch

13:30-14:30

John Dillon (TCD Alumni)

Leveraging your Alumni

Klaudia Drulis (Oracle)

Oracle Community

Sonru Sponsored Video Booth

14:30-15:30

Krishna De (BizGrowthMedia)


Everyone in Recruitment is a Marketeer

Barry Rudden (Sigmar)

Growth in Recession

Sonru Sponsored Video Booth

15:30-16:00

Break & Networking

16:00-17:00

Mairead Fleming (Brightwater)

Picking an Apprentice

James Mailley (Monster)

Big Data
Current Track Leaders:
Find out how the likes of IBM, IKEA and Siemens
drive hiring excellence with SocialTalent
---