Keep up with the latest hiring trends!
/
/

What is LinkedIn? Professional Network or Job Board?
What is LinkedIn? Professional Network or Job Board?

I'm writing this post from Toronto where I recently attended the Radical Planet recruitment un-conference event hosted by Geoff Webb and Jeff Waldman from SocialHR. On Thursday last I led a track entitled "LinkedIn: Professional Network or Job Board" which was attended by about 40 recruiters (both agency and in-house) and a number of HR vendors and RPO providers. I went into the track with a very clear personal opinion on the issue and much to my surprise, I had changed my mind by the end of the track. Here's how it went down: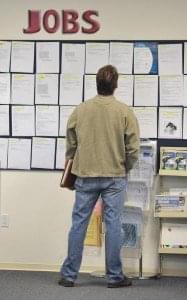 To kick off, I asked people to choose a side of the floor depending on whether they felt LinkedIn was more job board or more professional network. Approx 75% of the group sat on the Job Board side. Here was their argument:
1) LinkedIn is a CV/ Resumé database containing approx 170 million  "profiles". Recruiters have a search function that allows them to filter results by keywords and demographics and they can then pay to reach out to these individuals. Nearly every job board in the world now offers CV database search functionality. Monster.com probably has the largest such database in the world which I estimate contains a larger and richer database of resumés (my estimate is between 150m and 200m, none of which is older than 18 months). So far, so job board.
2) You can advertise your job postings on LinkedIn in a number of ways: the top method used by recruiters is to post links to current openings as status updates that their contacts can view (in fact, most updates are viewable or at least searchable by all LinkedIn members. Job seekers click here to try it out!). You can also post full job specs with links to the original posting as career discussions in Groups. The official LinkedIn advertising tool is rather more complex: you can post display adds next to a targeted demographic, definable by keywords, job titles, employers, location and much, much more or you can post a very traditional job spec that is searchable from within the Jobs section and displayed on your company profile.  You can also pay to bulk message people based on the same demographics (some job boards also offer this service), you can promote your company through an interactive widget that shows your target viewers as employees of your firm and you can encourage users to follow your LinkedIn Company profile or join your Group. The options keep expanding and becoming more sophisticated.  So far, so….not clear. Whilst many of the job advertising functions mirror traditional job boards, the demographic targeting is more advanced and the options available are more intelligent (even if not all of them are paid products!).
So, to summarise. Job Boards allow recruiters to post jobs that are searchable by the job-seekers and recruiters can also search a database of CVs and pay to connect with the job-seekers. LinkedIn allows for both, although their product set is more sophisticated. Most recruiters confirmed that the job posting functionality of job boards holds little interest to them but they all still value the ability to search a diverse CV database and reach out directly to suitable candidates.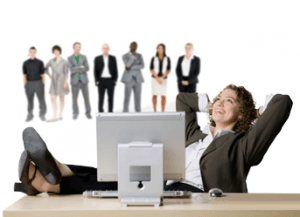 Before we look at the other side of the argument, what exactly is a "Professional Network", as LinkedIn calls themselves. Well, to keep it simple we all agreed that it was essentially a social network for business use. Here's the argument that the 25% put forward:
1. LinkedIn allows you to create a profile and connect with other professionals that you know. You can then share content with them, ask them questions, post updates and group around common interests. Nearly every social network works on this premise and LinkedIn is no different, albeit the focus is on professional relationships. Similar to Facebook it is a "closed network" in that each user needs to give permission to connect with other users; in fact LinkedIn expressly forbids users from connecting with people they do not know. Hmmm, not very social but a professional network nonetheless.
2. Professional users use LinkedIn as a mini-CRM, connecting after meeting with someone in lieu of  a business card or perhaps after receiving a business card. It's social features encourage users to "leverage" their network of contacts and provides a "live" CRM that the users update with alerts regarding changes in their contacts' details  that are then pushed out to you in real time. Essentially acting as a Social CRM, the conversations are business-like in tone and insights can be gathered by reading updates shared by other like minded professionals (LinkedIn Today, Groups, Signal etc).  Job Boards offer none of these features. Candidates can apply to work for companies (their employees are not listed, just the company name) and companies can search candidates and privately reach out to them. Most importantly, the users on LinkedIn are not job seekers. They joined the network so that they could network with other professionals and perhaps do some business. Searching for a job was never part of that equation.
In a professional network it is important to carefully build a trusted network, protect your contacts, connect with only those people you have done business with or may do business with in the future. If LinkedIn was just a job board then you would connect with everyone you could as this would allow you to see more of the network for free. Strangely, the recruiters who held on to the principles listed in the first section of this paragraph were the ones who considered LinkedIn to be a job board! Hmmm, now that was interesting. Once we had all established our allegiances, here's what we discussed:
LinkedIn's business model: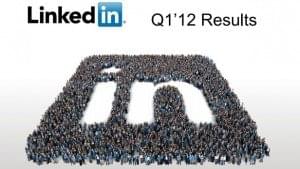 Pretty much all of LinkedIn's revenue $188.5m in revenue (year to end of Q1 2012) comes from recruitment. Their "Hiring Solutions" product accounted for 55% of that revenue. "Marketing" or self serve ad solutions accounted for 25%, the vast majority of which I expect came from recruiters and HR/ Recruitment vendors. The remaining 20% came from "Premium Subscriptions" which I reckon were nearly all recruiters. A company that makes nearly 100% of its income from Recruiters that allows them to search their database of profiles and market ads is a job board, plain and simple.
User Profile:
In the early days of LinkedIn, they went out of their way to assure their users that the product was not aimed at or being used by recruiters. It was the business Facebook, plain and simple. The greatest trick they ever pulled was convincing professionals who weren't looking for a job to post their "Resumé" online by creating a profile that was built around their professional and educational background (sound familiar?). Nonetheless, whereas job boards only represented the "Active" marketplace of job seekers, LinkedIn boasts access to the "Passive" market of potential talent that no competing product can provide access to. The users generally see (or saw) LinkedIn as being a professional network but their data was and is being marketed to employers to fill vacancies.

Bait & Switch: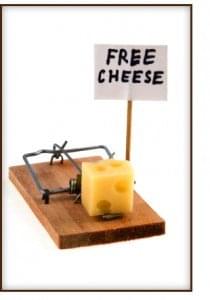 Over the last 9 years LinkedIn has succeeded in convincing the world of professionals that they are NOT a job board and the world has largely believed this, evidenced by the huge numbers of professionals who add their profile to LinkedIn every day, most of whom do not add the same data to the traditional job boards. Initially quietly in the background, LinkedIn winked at their customers (recruiters) and asked them if they would like to purchase access to this "professional network" (nudge, nudge). Since announcing their IPO last year and subsequently debuting later that same year, they have been building a sales team rapidly and openly promoting their product as a replacement to job boards and agencies. They baited the network of members and then switched by selling that data to the market they swore blind was not their target customer.
So which is it?
To be honest, I entered the debate firmly of the opinion that LinkedIn is a job board, plain and simple, albeit a more advanced one. They have essentially socialised the traditional job board by allowing employees to create profiles, not just employers, and to encourage connections that weren't just about the job application transaction. Why Monster and CareerBuilder didn't do this 6 or 7 years ago is beyond me, but whatever the reasoning, LinkedIn are the only socialised job board in town. For this, I commend them. LinkedIn is a brilliant product and despite what you may think, I absolutely love it. I'm not convinced that they have their product and pricing strategy right, but that can be fixed. However, as it has become a mainstream recruitment tool over the last 2 years, I fear a major backlash on behalf of the members. There is definitely a sense of "LinkedIn apathy" amongst the "Passive" members who are sick and tired of being bombarded by recruiters. Growth may slow significantly in developed markets and we may even see waves of members delete their profiles. It's happening already. LinkedIn's success may prove to be its downfall. If they had of just been open about being a social job board, they may have made it to this point with a similar number of profiles, a socialised platform and a member base that was delighted to hear from prospective employers.
However, now that I no longer recruit directly, I was reminded by the professional network advocates in Toronto that it really is a fantastic CRM tool as well as a brilliant tool for discussing business issues (some of the Recruitment Groups I belong to are amazing) and keeping up to date with where your contacts are and what they are doing (most CRM tools fail miserably at this). My good friend Bill Boorman jumped into the debate last week via Twitter to suggest that LinkedIn is neither a job board nor a professional network but our default professional identify, a direction that I am personally keen to see LinkedIn explore. When I think of how I want to get a message out to my customers and do a quick check of the background of an attendee on our course or someone who emails me, I always find myself on LinkedIn checking these details out. Recent acquisitions such as that of the Gmail plug-in Rapportive are only going to further cement that roll. Despite my initial thoughts, I use LinkedIn more as a professional network these days then as a database, but then again, I'm no longer directly recruiting. But hang on, neither are 95% of LinkedIn's members. Recruiters use LinkedIn largely as a database/ job board, for everyone else it truly is a professional network.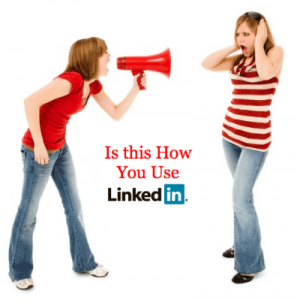 We cannot ignore, however, the damage that is being done by Recruiters with access to endless InMails or those who blast invites at strangers with poorly personalised messages. This minority could kill LinkedIn for all of us if they continue to do what they are doing. When we first designed our Black Belt suite of training programmes for recruiters in early 2011, we focused largely on how to search LinkedIn and leverage it as a candidate database. Now we focus an increasing amount of our time on training recruiters how best to reach out to prospective candidates using alternative methods of communication and on spending more time searching for people who may WANT to work with them or their clients rather than just spamming people. It's always been more about the quality of relationships than the volume of contacts but I think recruiters need to be reminded of this. Internet Recruitment is about using the web to find more people, better people to spend real time, offline, networking with and speaking with. It's not about finding 100 people who match your keywords and then blasting out a template email to. LinkedIn is a valuable source of data to find the names and skills but I do not believe it is the place to necessarily start or develop the relationship. LinkedIn is one of many resources that recruiters should be using effectively to identify talent and its professional networking features certainly allow them to build credibility and influence in their market but networking is not the same as approaching someone to overtly ask them if they would like to work with you. It's essential to be smarter than that. Recruiters need to separate the data sources (LinkedIn, Monster, CareerBuilder, their own ATS, Twitter, Referrals, etc) from the communication methods (Email, Telephone, InMail, Tweets, Face to Face Meetings, SMS, Conferences etc) and the advertising tools (LinkedIn, Traditional Job Boards, Newspapers, Conferences, Sponsorships, etc). As you can see, many of them overlap but it's important to use a tool because it serves a function, not just because it's the "cool thing" of the day. LinkedIn is many things, but so is Monster, so is Twitter, so is your local newspaper. In truth, we tend to polarise our opinions too much and forget that there is a lot of grey. Things are not "cool" or "uncool" they either have some uses or no uses. This is how I see technology, for how recruiters and HR professionals can leverage it to do their jobs. If it works, add it to your toolbox and know when and how to use it.
We'll be debating this same topic at the California Staffing Professionals Annual Staffing & Recruiters Conference in Palm Springs, CA this coming weekend.  I'm really looking forward to hearing from the attendees on this often emotive topic. Who knows, I may be convinced to change my mind again! Let us know what you think in the comments below.
Find out how the likes of IBM, IKEA and Siemens
drive hiring excellence with SocialTalent
---