Keep up with the latest hiring trends!
/
/

These 5 Things Make Candidates Oooohhhhh!
These 5 Things Make Candidates Oooohhhhh!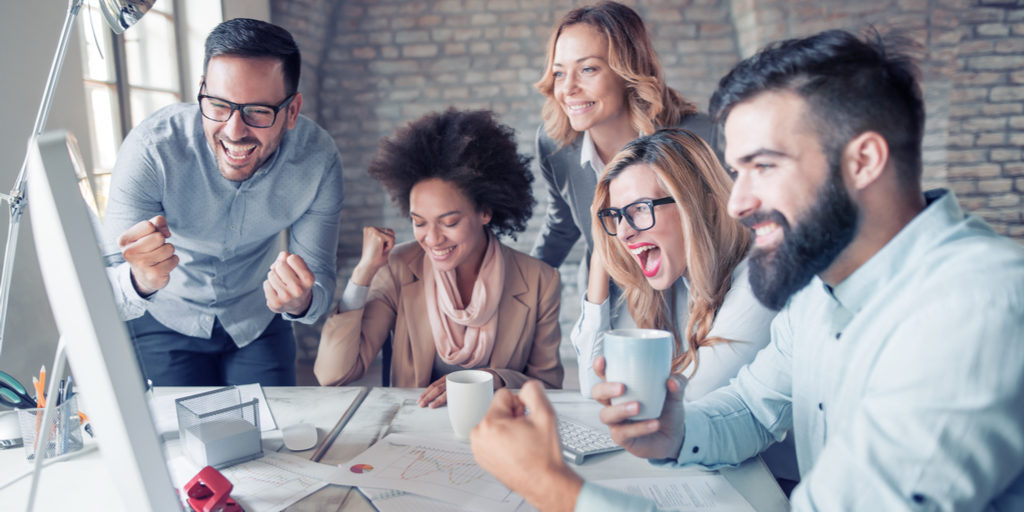 Entire job roles have been created to ensure candidates look at your company and think "hot dang I want to work there". People are paid thousands to create an experience that has people scrambling to click the APPLY button- even those who weren't looking for a new job.
We want to make sure you stand out as a shining beacon amongst all the noise job seekers encounter. How many of these five candidate attraction musts are you hitting?
1. Well Written Job Ads
You have spent your time really nailing the requirements for a position. Don't put all those long discussions with hiring managers to waste! Now you need to write a really engaging job ad.
You can't assume the candidates knows:
Anything about your company
Anything about your product
What makes you different
Why others work with/for you
You have to lace all of this information in throughout your job advertisement to really capture the applicant's imagination and interest. Perhaps it's time to invest in some copywriting workshops to make your ads pop.
2. Amazing Employer Branding
Great employer branding starts from within. It's about more than cheesy marketing stunts and cool logos. It's the essence of your company, what your company actually is.
How can you be sure that you are nailing this message across everything you do? Start with your existing employees. They are the life and soul of your business. Current employees make the business what it is and it's the best place to seek inspiration when crafting a powerful employer brand.
Take some time and ask your employees two key questions:
How do you actually feel about work?

What do you love about being here?
Their answers will give you a direct insight into the core of your company. Sometimes the answers might not be what you expect but it will always be the truth!
This will help you build your employer branding blueprint.
3. Straight Talking Recruiters
We've seen that sometimes recruiters can get a bad rep. It's up to you as a recruiter to build your relationships with candidates AND hiring managers alike. Start to push back on hiring managers and question them if their job specs aren't of a high enough standard. Remeber you're the expert, think of yourself as a talent advisor.
You need to treat your candidates and clients with respect and educate them on the industry's best practice. This straight-talking style will help you become an indispensable recruiter.
4. Excellent Candidate Experience
Candidates are influenced in exactly the same way as online customers. The things that they hear about your company have a profound impact on their likelihood to hit that 'Apply' button. Their decisions are based on anonymous employee reviews of your company left on Glassdoor, conversations with friends, rumours on social media.
The 2014 Candidate Experience Report shows that 64.3% of applicants would share negative application experiences with friends and family, while 27% would go as far as actively discouraging others from applying. This highlights how dangerous poor candidate experience can be.
Excellent candidate experience isn't just a once off, it requires constant work and investing in the following practices:
1) Be honest and forthcoming.
2) Provide some form of closure to disqualify candidates.
3) Be proactive and communicative.
4) Genuinely help your candidates make a careers move and think from their perspective
5. Enticing Employee Value Proposition
As you begin the process of defining your EVP, you have the opportunity to correct parts that don't fit with your company vision or are out of line with your competitors; comprehend which parts are really unique and can become a key selling point for your company; and articulate this EVP clearly to both current employees and potential new recruits.
Start to get your EVP down on paper, even if it's already been defined by your company in the past. Don't put a marketing spin on it, don't try and kid yourself into thinking that every aspect of your EVP is brilliant. Be realistic, and start to fill in each element of the EVP under the following headings:
Salary
Compensation (rewards and bonuses)
Benefits:

Supplementary Compensation
Values
Mission
Purpose
People
Culture
If you can incorporate all five of these points into the way you work and interact with people you will begin to notice candidates singing your praises and loyal customers relying on you more and more.
Don't know where to start!? Learn from the experts how you can start grabbing candidates attention. Find all this and more in our Recruiter Academy courses!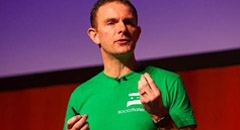 SocialTalent Recruiter Academy
A full library of videos that can help your team transform their hiring process
Find out how the likes of IBM, IKEA and Siemens
drive hiring excellence with SocialTalent
---