5 Apps That Every Sales Rep Needs In Their Life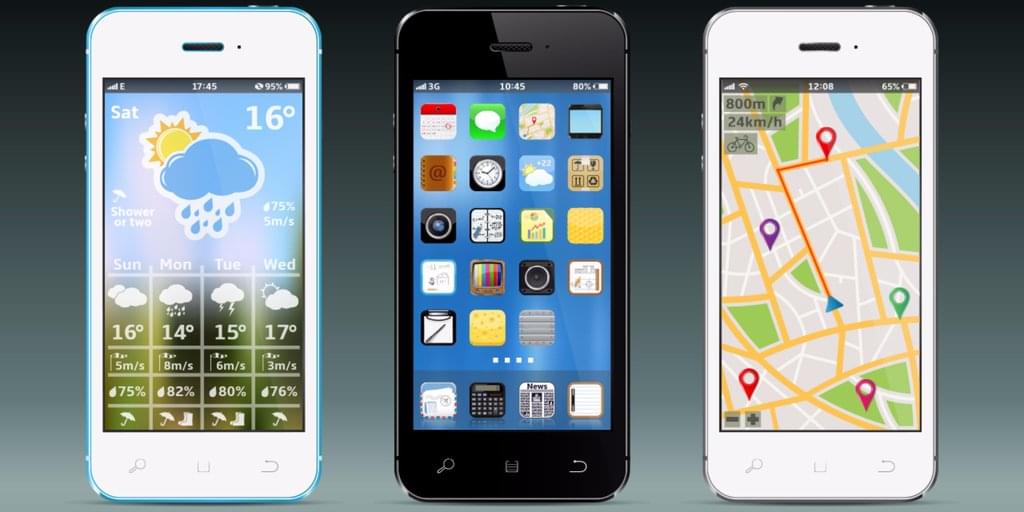 The hustle and bustle of the sales world is constant. There's no two days that are the same, with sales reps on the go constantly. As a sales rep, it's not uncommon to be running from meeting to meeting or on the road ready to deliver your next presentation. With this busy schedule, it's essential that you have access to your sale systems at all times. As you already know, sales isn't a job where you'll be sitting in front of your computer all day. Far from it! We've listed our 5 favourite apps that make your life easier. Not only will these apps make life easier for you, but they will improve your sales operations.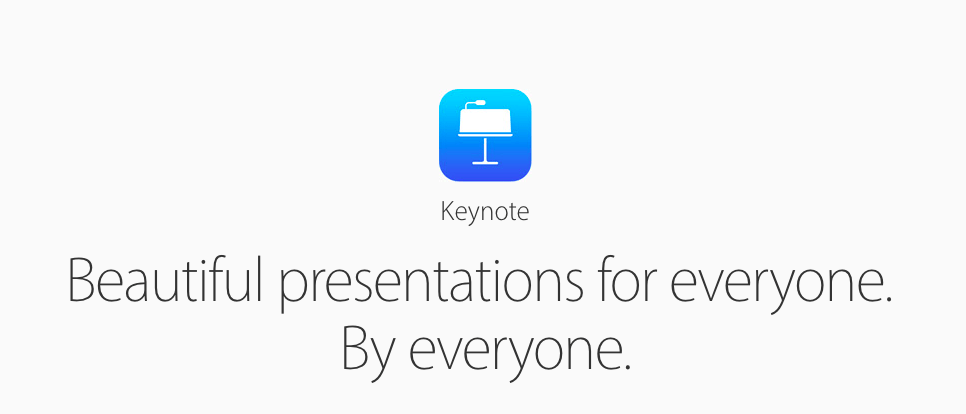 If you want to create presentations to 'wow' your customers or prospects, then you 100% need to download Keynote. Leave your laptop in its bag and create your masterpiece straight from your mobile. Easy peasy! Even if you haven't a flare for design, Keynote's powerful tools will allow you to create flawless presentations.

Key Features
Drag-and-drop images easily.
Saves your work automatically, so you don't have to worry about losing any of your projects.
Share your fabulous presentations with the rest of your team by either sending them your file or a link to your project.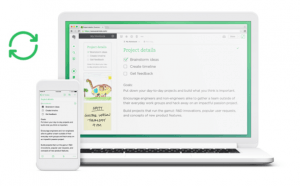 Evernote is a great tool for jotting down all your fantastic ideas and having them stored on a safe and secure tool that's accessible from any device. Gone are the days where you have to carry a diary around with you from meeting to meeting. No, all that needs to be done is. If the company you work for has multiple offices, then Evernote allows you to collaborate with your colleagues at work – no matter where they are. If it's a case that you don't like to type, then never fear! Use your smartphones voice recognition features, where Evernote will then transcribe them.

Key Features
Email everything to your Evernote email address.
Create note links that you can access later.
Index your audio notes.
Set Evernote reminders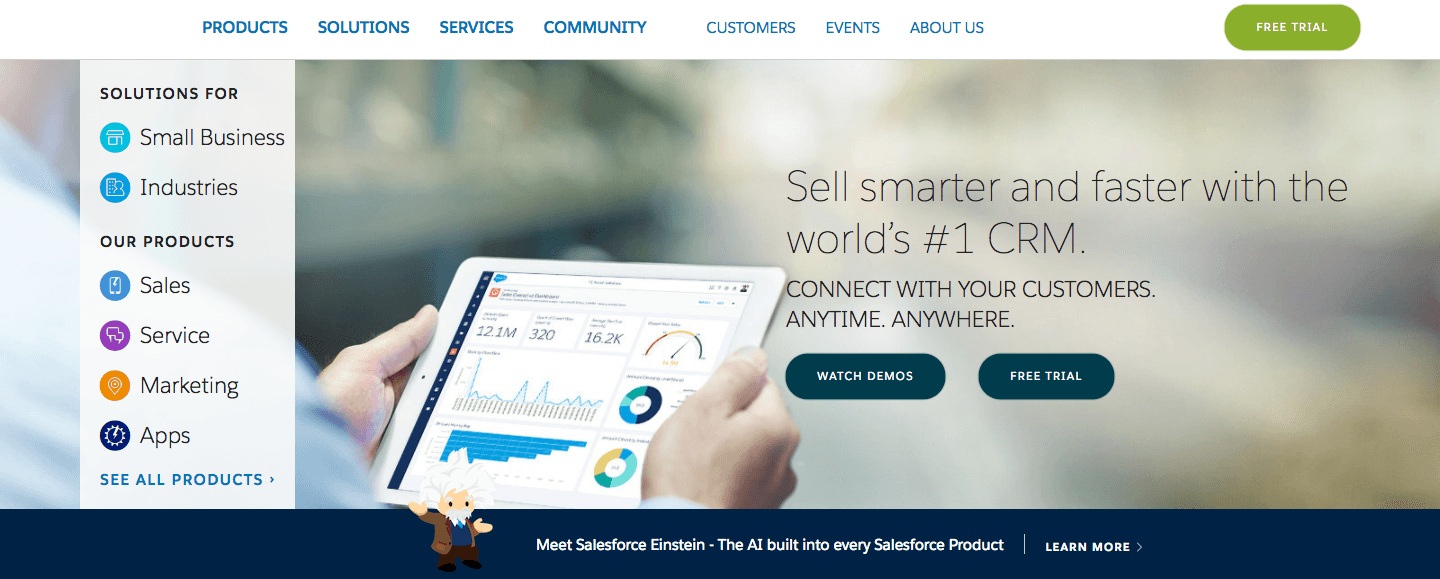 If there's one company that was sure to make this list, it was Salesforce. Salesforce are the world's leaders when it comes to cloud computing solutions. Their cloud-based CRM is one of the fastest and reliable pieces of software, with businesses all over the world making best use of it. Using the Salesforce Mobile App, you can now 'run your business through your phone'. Keep track of all prospects and consumers and engage with them through this excellent piece of software.
Key Features
Create custom actions on your desktop, which are then accessible using the Saleforce1 Mobile App.
Post regular social media updates, with each platform being linked to Salesforce.
Dial into meetings with one single tap.

If you haven't heard of Dropbox by this stage then you must be living under a rock somewhere! The dropbox app comes in handy for so many reasons. Gone are the days where you can only send large files from your laptop. Now you can do it from your ohone, with no file being too big to send. Dropbox offer 3 packages which include Standard, Advanced and Enterprise. The standard package offers excellent value for money and gives you a massive 2TB of space. Have a run through the packages and see what suits your needs.
Key Features
Send large files from mobile app.
Sync your laptop and phone device to share files.
Remote wipe any sensitive information.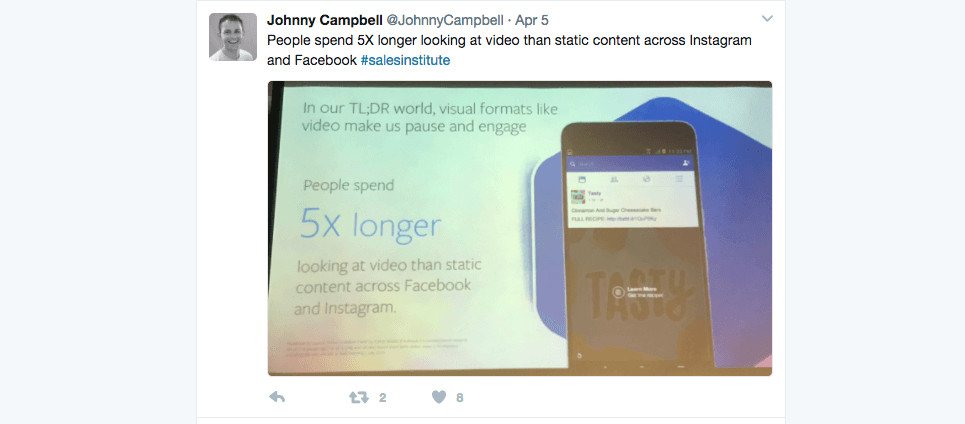 Twitter is a great app to have, especially if you'll be attending live conferences. Furthermore, you can follow industry leaders that may have been speaking at those events, and connecting with them at a later date. Usually, live events have their own unique hashtag, so make sure that you know what that hashtag is before you attend the event. The more you use a hashtag, the more your tweets will appear on that particular events feed. Give it a go for yourselves and see how you get on!
Key Features
Connect with industry leaders by following them.
Tweet live events.
Go live using periscope.
Will you be downloading these apps to help you with your day-to-day business? What apps do you use that you find useful? Why not let us know on our online community!
Want to keep up to date?
Join our 75,000+ subscribers who do!