The ROI of Social Selling: 5 Data Driven Outcomes in 2017 (Infographic)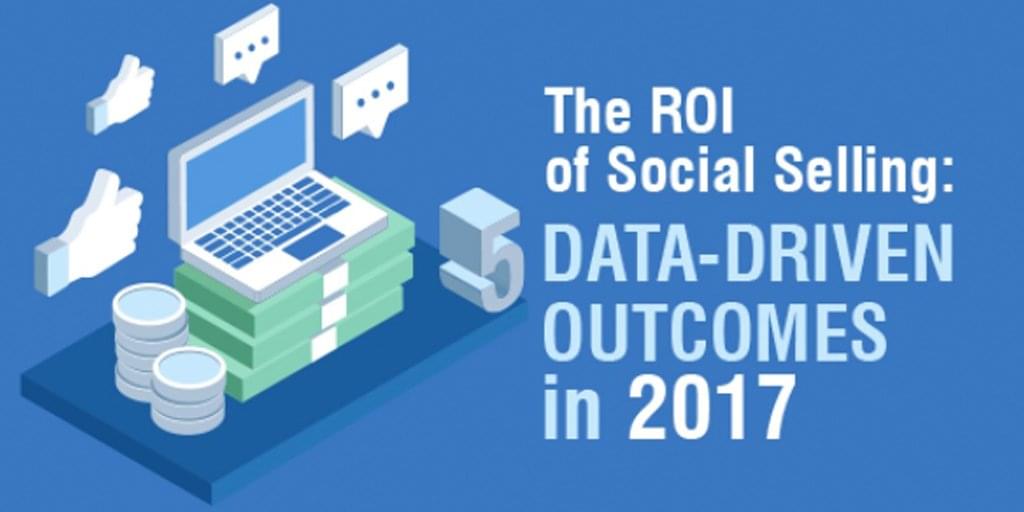 There are various ways to get your product/solution into the spotlight, but none are quite as successful as social selling. Social selling offers a unique ROI. One huge advantage linked to social selling is that you can track and measure how effective your social selling strategy is.
Not only is social selling an excellent way of gaining extra revenue, but it also allows you to create meaningful relationships with your customers. One of the many advantages of social selling is its reach. You can reach people far and wide and target your approach. So why should you consider the social selling approach? According to LinkedIn, 78% of salespeople that engage in social selling are outselling their peers. Anyone working in sales will know that you're only as good as your last sale, and at the end of the day, it's a number game. So getting your number up is imperative to your success!
Sales For Life have created this excellent infographic that shows the value social selling can add to your business. Learn how your company can expand their reach and more importantly, increase their revenue!

Want to keep up to date?
Join our 75,000+ subscribers who do!