Keep up with the latest hiring trends!
6 Intriguing Recruitment News Items to Note this Week - 20th April 2015
In the news this week:
Introducing LinkedIn Elevate: Helping Companies Empower Their Employees To Share Content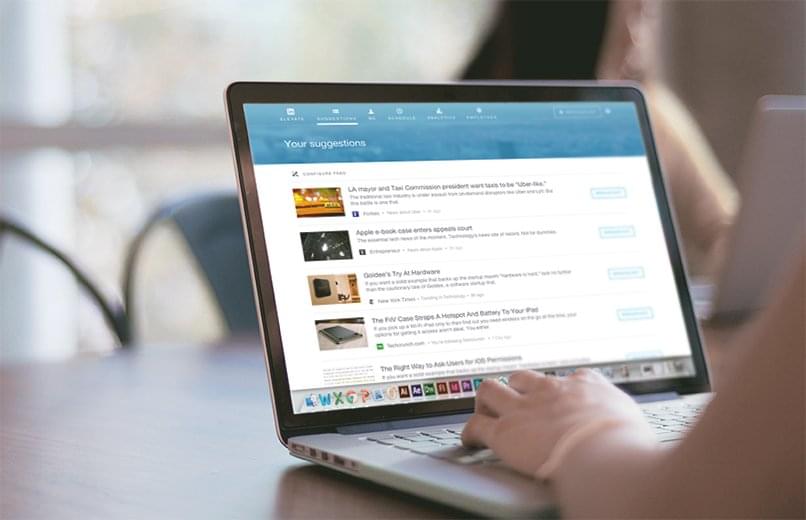 Lots of professionals (we hope you're included) share content (articles, blog posts, and presentations), on a regular basis on social and professional networks to strengthen their employer brands, attract talent, and market and sell their products and services. And doing so can be extremely beneficial on all counts. But according to LinkedIn, only about 2% of a company's employees share their company's news on LinkedIn. Why is this an issue? Well, consider the fact that collectively a company's employees will have 10 times as many connections on LinkedIn as their company-employer does. If your employees aren't sharing your company updates, your company is missing out on reaching a huge number of potential candidates and business opportunities. And there lies the problem.
Many companies simply don't realise just how significant an audience they're missing out on by not encouraging their employees to share their content, and relatively few companies recognise that when they empower their employees to be social professionals, they not only change the trajectory of their employees' careers, they change the trajectory of their businesses as well. In fact, according to their research, LinkedIn says that for each 6 pieces of content that are shared by an individual, on average, that individual receives 6 profile views and makes 2 new connections. Not only that but their employer results in 6 job views, three Company Page views, and one Company Page follower, which helps them better hire, market, and sell writes Will Sun, a LinkedIn Product Manager.
Enter Elevate, LinkedIn's newest project and their answer to this social sharing problem.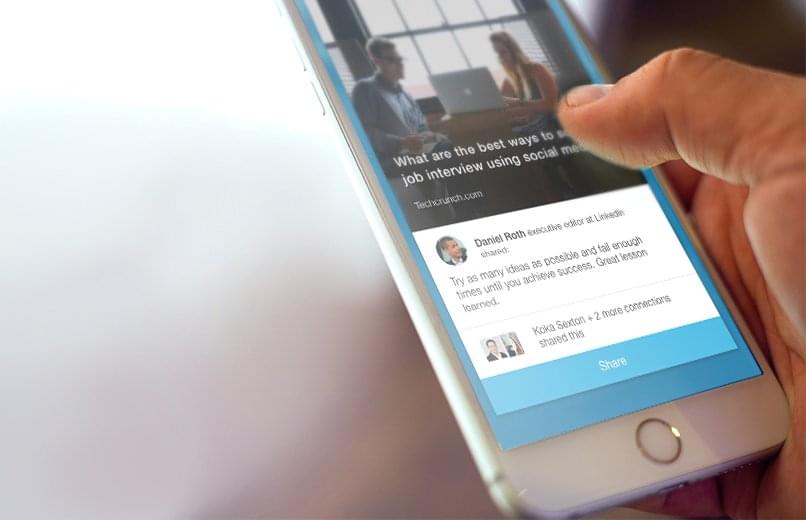 Think of Elevate as a very pared-down, LinkedIn-focused Hootsuite, which lets users schedule and share social media content across multiple networks. Or, perhaps more directly, LinkedIn's version of the Daily app from Buffer, which uses the Buffer's content suggestion technology and then lets you schedule and share those links. But in a nutshell, Elevate helps general employees to be social professionals and as a result, helps to improve that 2% stat I mentioned earlier.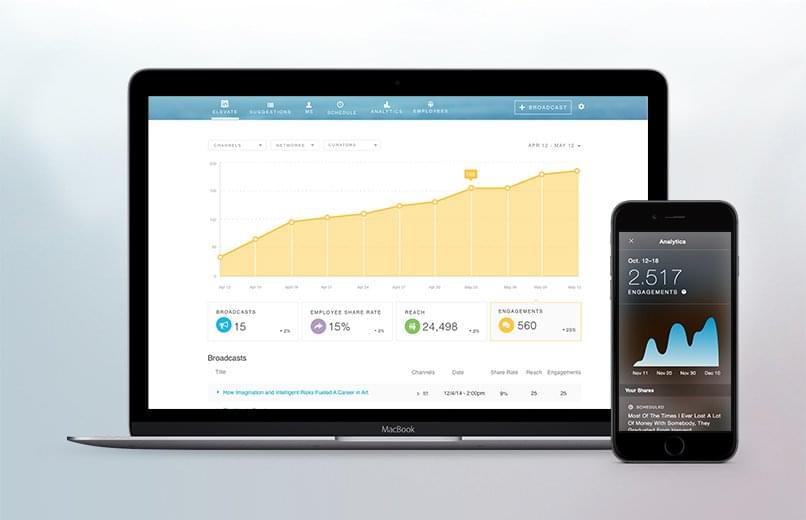 But why are LinkedIn so concerned with helping you boost your content traffic? Well, their decision to rollout Elevate as a paid business solution product is also a content play of another kind: it provides more data points and potential traffic for LinkedIn content, which in turn will help boost traffic and engagement on the network. And on the other hand, building a paid B2B social media management service also gives LinkedIn another potential revenue stream to grow its business solutions, providing a stronger complement to revenues that LinkedIn makes from recruitment services (Talent Solutions) and its growing advertising business (Market Solutions) –  which collectively generated $643 million in revenues last quarter.
Indeed, as LinkedIn matures, what may be most important about Elevate is not that LinkedIn may make a killing from this one product, but that it's raising its B2B apps game.
Learn more about LinkedIn Elevate here.
Twitter's Search Results to Receive a Welcome Makeover
A new Twitter search experience is on it's way, if the company's latest experiment is anything to go by. Yes, it would appear that we will no longer need to turn to third party sites and services like Followerwonk to effectively search Twitter for candidates, if Twitter are to open up their new search to more than the select number it has done at the moment.
The new search, which is currently only available to some lucky users on Twitter.com, includes new tabs that allow you sort tweets based on account (people), popularity, photos, videos and some other useful categories.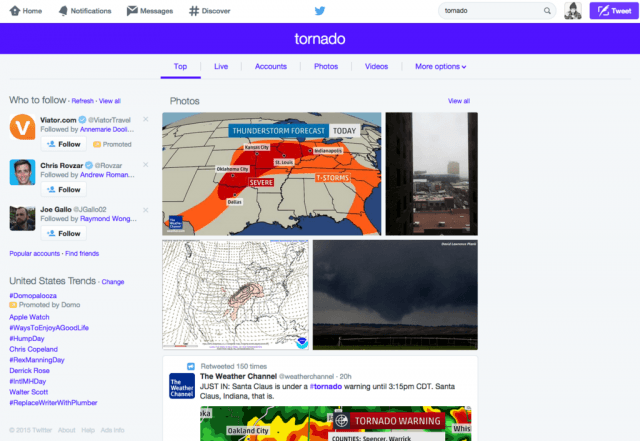 The new search has tabs for top', live', accounts', photos' and videos'. Top' filters tweets by popularity while live' sorts tweets chronologically. Photos' and video' filter out posts that don't include media, and accounts' is the new version of "people," which allows you to search for specific users – we like this option VERY much! And we also like the "more options" menu which allows you to filter searches based on people nearby, meaning you can search for candidates using Twitter close by.
Previously, basic searches only allowed users to filter results based on photos and videos or search for specific accounts, but the new layout offers much more search control and simplifies the experience.
A Twitter spokesperson has confirmed that the company is testing a new search experience, but has declined to provide details on timing for a wider release of the feature. The company often tests new features with small groups of users before an official rollout. We just hope and pray it happens soon!
Is Your Careers Site Ready for Mobilegeddon?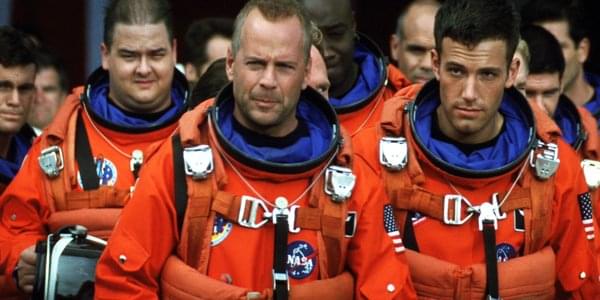 We touched on this story last week when we shared an infographic we entitled, A Detailed Guide on Mobile Career Site SEO, which showed readers how to improve the search ranking of their career sites on mobile. Because as of tomorrow (April 21st), Google is amending it's search algorithm to rank mobile-friendly websites higher than sites that are not optimised to be viewed on a mobile device e.g. phone, tablet etc. – an amendment journalists are referring to as "mobilegeddon", "the mobilepocalyse", mobocalypse and mopocalypse".
From tomorrow, anyone still using a non-mobile friendly careers site or company website for that matter will see their search ranking drastically decline and their organic traffic plummet. Not good news for anyone hoping to attract talent via these channels, I think you'll agree.
But while this has been dubbed Google's most far-reaching change to date, the news doesn't or shouldn't come as any great surprise. Google has been recommending a good mobile experience for users for years, and by implementing this change to their algorithm tomorrow, are now simply nudging the market in a direction we should definitely be heading.
But don't panic if your career site isn't optimised. Even if your content lacks mobile friendliness and you fail to show up in search results, all is not lost. You can still very quickly make changes and see improvements; and Google will not put you in a penalty box if you fail to optimise your site by April 21st. Just follow the guidelines provided in this incredibly handy and easy to follow infographic, and you shouldn't have anything to fear.
Snapchat Sends Cheeky Hidden Ads to Uber HQ Staff in Attempt to Poach Talent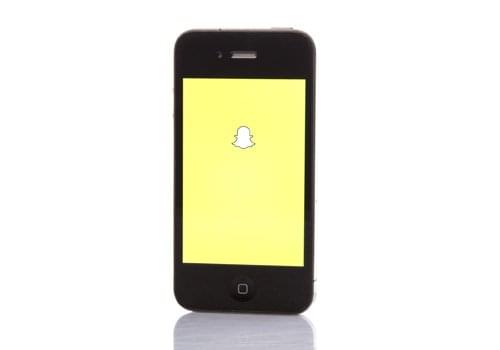 What an inventive use of your own product for recruitment purposes! Snapchat, the photo messaging application, has been sneakily approaching its competitor's talent by adding a layer to its pictures which sends them to their jobs board.
In a novel use of it's own technology, Snapchat is able to send a customised filter to go over the users image based on the user's location. In Uber HQ's case, Snapchat have specially designed a geographical filter with the sole purpose of poaching talent from tech firm!
Users of the popular app who are within the vicinity of Uber's HQ, get the chance to see a message filtered over their images asking them if they'd rather work for Snapchat instead. One message, which was overlaid on the Uber logo read, is this placing driving you mad? and featured a link to Snapchat's recruitment portal.  The messages featured Snapchat's ghost mascot looking sad while driving a cab, indicating a clear message that the picture app is the better place to work: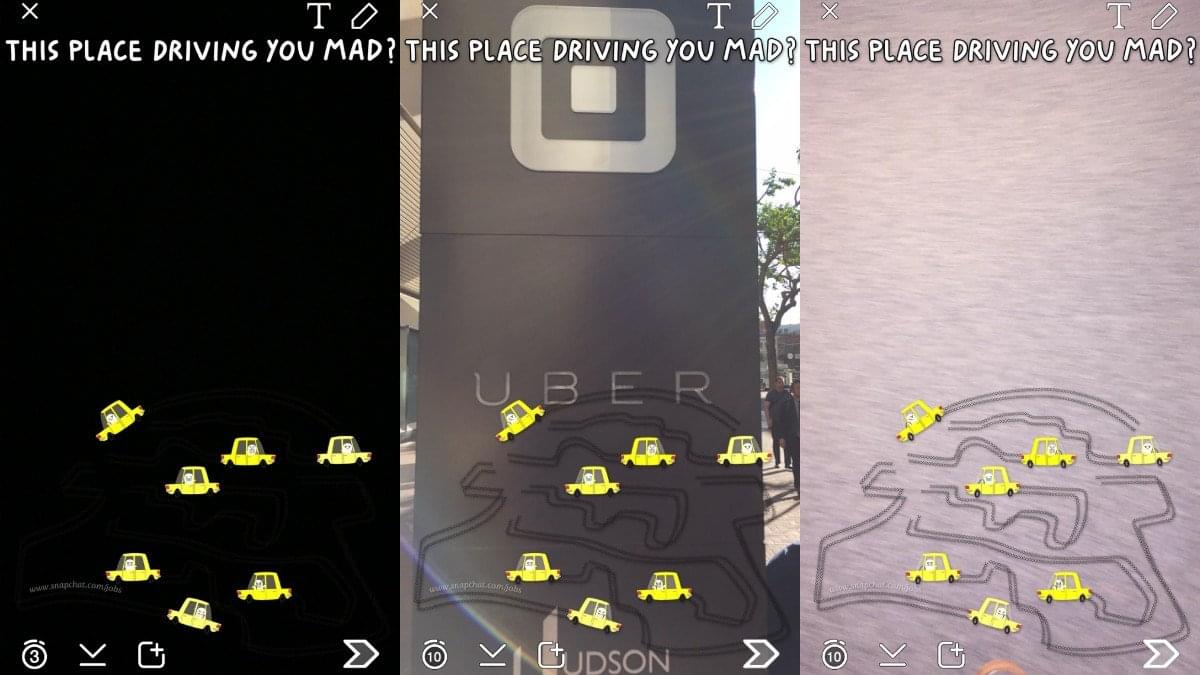 The firm have admitted that it had implemented the measures at a handful of locations and Snapchat spokesperson, Jill Hazelbaker, told Forbes: They're a unique and playful form of recruiting. And that, they are! Cheeky but brilliant!
If you'd like to discover how you can use Snapchat for recruitment purposes, be sure to check out our dedicated blog post, "A Recruiter's Handbook Guide to Snapchat".
Is This Guy the Best boss in America?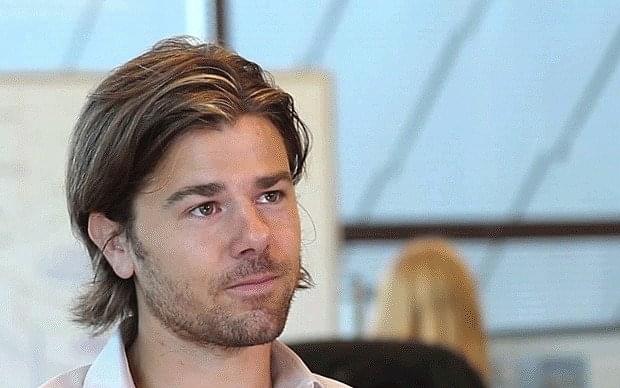 All 120 members of staff at credit card payment processing company, Gravity Payments, were stunned into silence last week when their boss told them that he would be taking a voluntary pay-cut in order to raise each and every one of their salaries from an average of $48,000 to $70,000 (£47,000)!
Yes, after reading a study about happiness in the workplace (conducted by Social Talent favourite, Daniel Kahneman and economist, Angus Deaton), Mr. Dan Price decided to give his staff an unprecedented salary increase to test the study's theory. According to the research in question, emotional well-being rises with income, but only to a point. And that point turns out to be about $75,000 a year.
The market rate for me as a CEO compared to a regular person is ridiculous, it's absurd, Mr Price said, adding that he did not think it was right that he should earn up to 100 times more than most of the rest of his staff.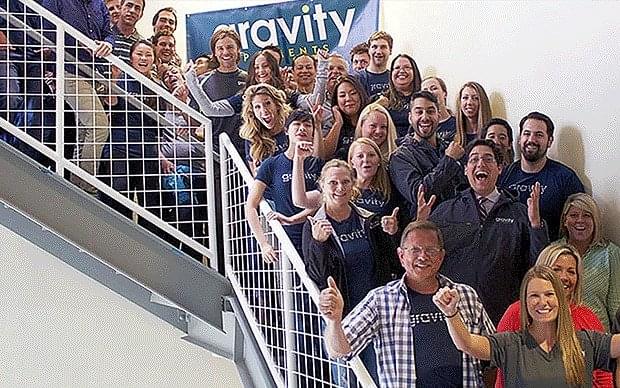 "My salary wasn't $1 million because I need that much to live, but that's what it would cost to replace me as a CEO," Mr Price told ABC News. "I think CEO pay is way out of whack. It ended up impacting me, because I want the company to be sustainable even if something happens to me. Temporarily, I'm going down to the minimum until the company gets back to where it was." "I may have to scale back a little bit, but nothing I'm not willing to do. I'm single. I just have a dog." he continued.
"I have an incredibly luxurious life, for some reason, but I don't end up paying for a lot of it," he said. "I'm a big believer in less: The more you have, sometimes the more complicated your life gets."
These are the 15 Companies that Dole Out the BIGGEST Paychecks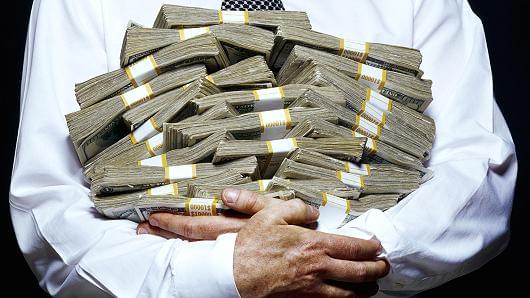 Speaking of salaries, Glassdoor have just released a list of the 15 highest paying companies. The list, which takes note of the top median salaries in the US over the past year, consists solely of tech, consulting and legal firms, with tech companies comprising nearly two-thirds of the top spots. Notably absent were industries like finance and healthcare, likely because Glassdoor used the median salaries instead of the average.
According to Glassdoor's chief economist, Andrew Chamberlain, salaries in the tech industry have been boosted by a persistent shortage of skilled workers in highly sought-after fields like software engineering, database administration and data science. He explained that as tech companies jostle with one another to entice a relatively small pool of workers, wages have ballooned to unprecedented levels.
Globalisation is also at play, according to Chamberlain. Most of the companies that made the list reach audiences across the world, a feat made possible by communication technology that has freed businesses from geographical confines. The widened customer base creates something economists call the "superstar effect," where top employees who reach millions of international customers can command salaries to match.
Here is Glassdoor's full list. In addition to annual salary, it also takes into account other factors like commission and cash and stock bonuses. It is also limited to companies that have received at least 30 salary reports in the last year:
1. Skadden Arps
Median total compensation: $182,000
Median base salary: $170,000
Industry: Law
2. Netflix
Median total compensation: $180,000
Median base salary: $180,000
Industry: Tech
3. Booz & Company (now known as Strategy&)
Median total compensation: $162,000
Median base salary: Median Base Salary: $135,000
Industry: Consulting
4. McKinsey & Company
Median total compensation: $160,000
Median base salary: $135,000
Industry: Consulting
5. A.T. Kearney
Median total compensation: $160,000
Median base salary: $135,000
Industry: Consulting
6. Sidley Austin
Median total compensation: $160,000
Median base salary: $160,000
Industry: Law
7. Boston Consulting Group
Median total compensation: $158,463
Median base salary: $140,000
Industry: Consulting
8. Mozilla
Median total tompensation: $147,556
Median base salary: $112,737
Industry: Tech
9. Good Technology
Median total compensation: $147,500
Median base salary: $136,250
Industry: Tech
10. Altera
Median total compensation: $147,200
Median base salary: $133,250
Industry: Tech
11. VMware
Median total compensation: $145,000
Median base salary: $121,500
Industry: Tech
12. Cadence Design Systems
Median total compensation: $145,000
Median base salary: $130,000
Industry: Tech
13. Google
Median total compensation: $143,500
Median base salary: $116,000
Industry: Tech
14. Synopsys
Median total compensation: $143,000
Median base salary: $123,000
Industry: Tech
15. TrueCar
Median total compensation: $141,500
Median base salary: $100,000
Industry: Tech
Find out how the likes of IBM, IKEA and Siemens
drive hiring excellence with SocialTalent
---