Keep up with the latest hiring trends!
BUMPER EDITION: 7 Unmissable Sourcing News Stories - 27th April 2015
In the news this week:
It's Now Easier Than Ever to Reach Out and have Private Conversations on Twitter
Last Monday Twitter changed how direct messaging works so that it became even easier for you to communicated one-to-one or with a chosen group of people, anywhere in the world. Everyone now has the option to receive DMs from anyone.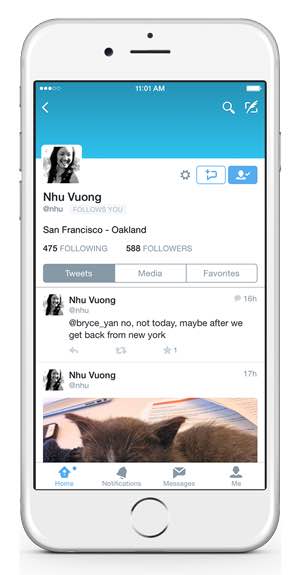 Previously, if you wanted to send a candidate a DM you would have to ask them to follow you first, which could be awkward, but as of last Monday all of that changed. Twitter have now included a setting that allows you to receive DMs from anyone, even if you don't follow them. You are now also allowed to reply to anyone who sends you a DM, regardless of whether or not that person follows you. And to make it all that little bit easier, Twitter are now including a Direct Message button on profile pages on Adroid and iPhone, so when you see it you know that that person/candidate has selected the option to receive DMs from anyone – which makes reaching out via ten times easier and more private than before!
To change your settings to allow anyone to DM you (and we strongly suggest you do), follow these instructions:
To change your settings using Twitter for iOS:
From the Me tab, tap the gear icon
Select Settings from the menu that pops up, and tap the account @username you'd like to adjust.
Under Privacy, tap Receive Direct Messages from anyone to allow anyone to send you Messages.
To change your settings using Twitter for Android:
In the top menu, tap on the overflow icon
Select Settings and tap the account @username you'd like to adjust.
Under Other, tap Receive Direct Messages from anyone to allow anyone to send you Messages.
Facebook Now Has 1.44 BILLION Monthly Users
During the social network's Q1 2015 earnings report last Wednesday, the company reported its user base is larger than ever on desktop and mobile. In fact, there are now 1.44 billion people who use Facebook every month, up from the 1.39 billion last quarter. Of those users, nearly 1.25 billion folks also use their phone or tablets to crawl their News Feeds. Meanwhile, the number of users who peruse Facebook exclusively on mobile climbed from 526 million quarter-over-quarter to 581 million.
For another look at Facebook's constantly-growing user base, check out the following charts straight from the social network itself: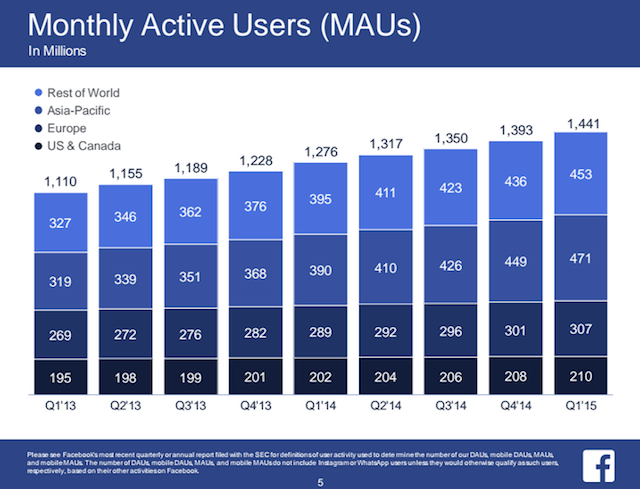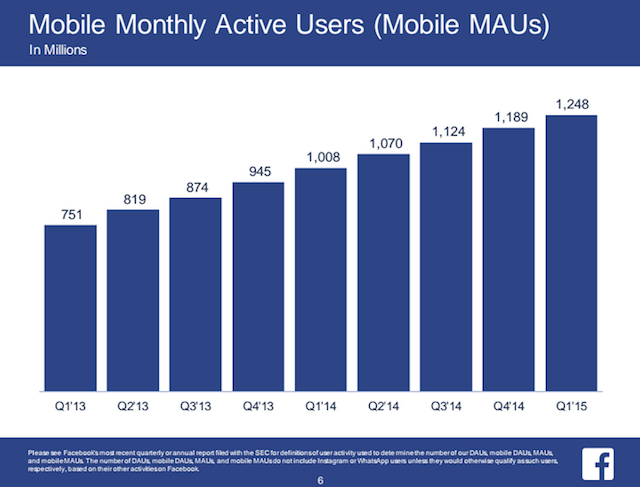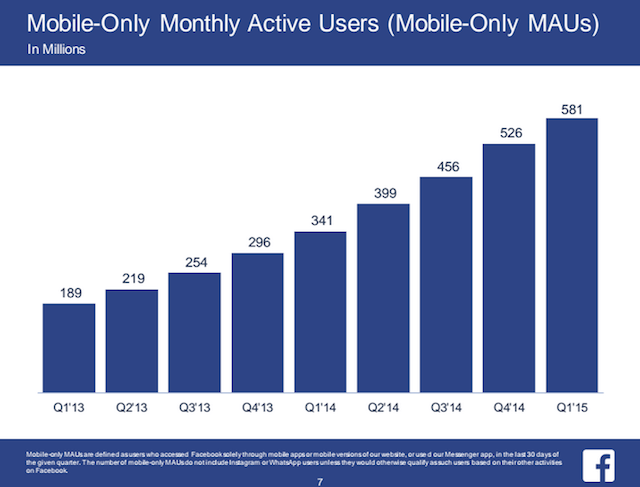 Basically, if you're not using Facebook as part of your social recruiting strategy, you are missing out on a gigantic database of potential talent. Find out more about sourcing on Facebook here.
Salesforce Makes Hard Push into HR with New Platform
Salesforce.com announced a new set of human resources tools last Thursday designed to improve employee engagement. The tools have been mostly adapted from existing Salesforce products and represent a significant departure from Salesforce's traditional sales and marketing targets.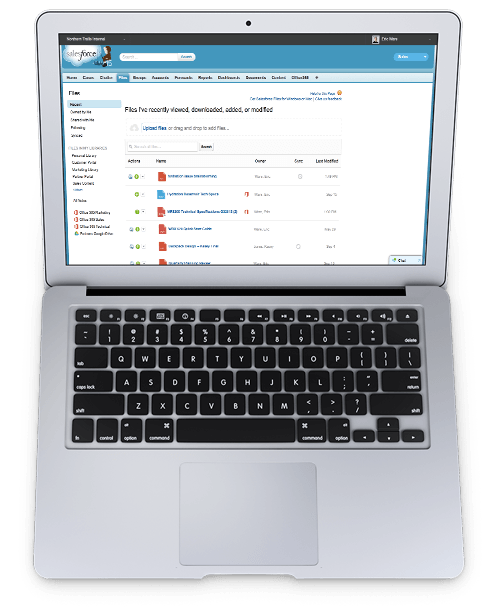 According to TechCrunch, The company has created an HR platform consisting of a combination of tools from Salesforce and its partners. Salesforce has built a new Employee Journeys application for on-boarding and on-going management and HR Helpdesk software, built on top of the Salesforce Service Cloud customer service software, to provide a digital channel for responding to specific issues or questions.
The platform also includes Employee Communities, which is built on top of the Salesforce enterprise social tool, Chatter, for more in-depth conversations among employees or with HR personnel. The final piece is Salesforce HR Analytics, which has been specifically tuned to help HR personnel measure and track human resources metrics.
Employees want great job experiences, not just paychecks, in the same way that customers want to feel valued, Denis Pombriant, an analyst with Beagle Research wrote in an email. A lot of Salesforce customer experience ideas translates to employees. The use of things like Chatter to involve more people in customer experiences helps to give meaning (in a small way) to job life and Salesforce HR tools provide a way to manage processes.
Salesforce have announced that the new HR tools would be available immediately. Will you be giving them a go? let us know in the comments.
Yahoo Mail's Contact Cards Get More Rapportive-Like With LinkedIn And Twitter Integrations
Yahoo Mail's smart contact cards have been updated today to include support for Twitter and LinkedIn information. Through Yahoo's partnerships with these two social services, the contact cards, which appear when you hover over a person's name in a message, can now display a person's most recent tweets in addition to company, title, phone number and more.
Contact cards were first rolled out as an enhancement to Yahoo Mail in March, following competitor Google's revamp of its own Google Contacts service. The idea behind these cards '¬€œ a system which is being powered by an earlier Yahoo acquisition called Xobni '¬€œ is to offer additional data about the person you're emailing with by pulling in relevant information from outside sources as well as from your own inbox.
For example, the cards automatically update to include a contact's current phone number, which is extracted from past emails: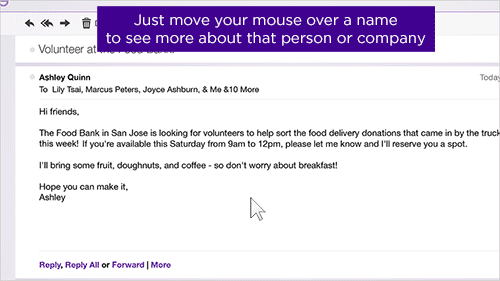 With the new Twitter and LinkedIn integrations, Yahoo says that it's now able to pull in names for email addresses as well as profile photos. It will display links to these social profiles, in addition to Facebook and Yahoo's photo-sharing service Flickr, which were previously supported.
With the Twitter integration in particular, a search in your inbox for a contact's name will display that person's tweets on the search results page. This same information will appear on their contact details page, too.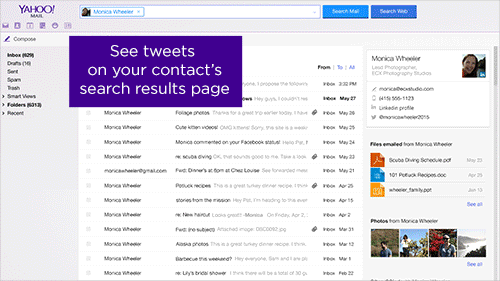 The update makes the contact cards feature more competitive with LinkedIn's own email plug-in Rapportive, which similarly displays a contact's information in your inbox, including their name, title, company and various social profiles. However, LinkedIn's product is only compatible with Gmail, which is likely why the company agreed to open up access to Yahoo.
However, the additions actually make Yahoo's overall system a bit more robust than that of Gmail inbox using LinkedIn's Rapportive. Now, not only does Yahoo Mail have the additional social profile data and recent tweets to display, a search for a contact also includes features that Rapportive lacks, like the ability to see who's often cc:ed on an email with that contact, or files that person has recently emailed you.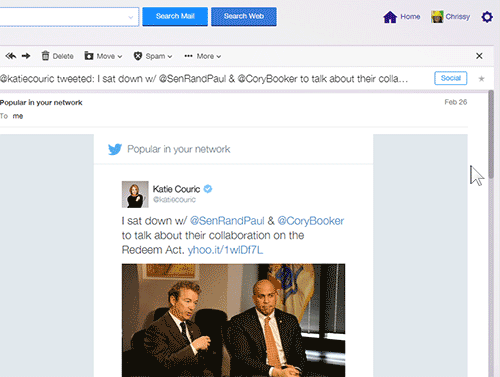 Of course, for Yahoo's system to work properly, the email address of the person you're checking out needs to be the one they've associated with their social profile. Users will also need to authenticate with Twitter and LinkedIn through Yahoo Mail's Settings section where the various social services can be connected. But overall, we think this looks like a fantastic update, that recruiters can definitely use to their advantage.
Is This the Best Creative Resumé of All Time?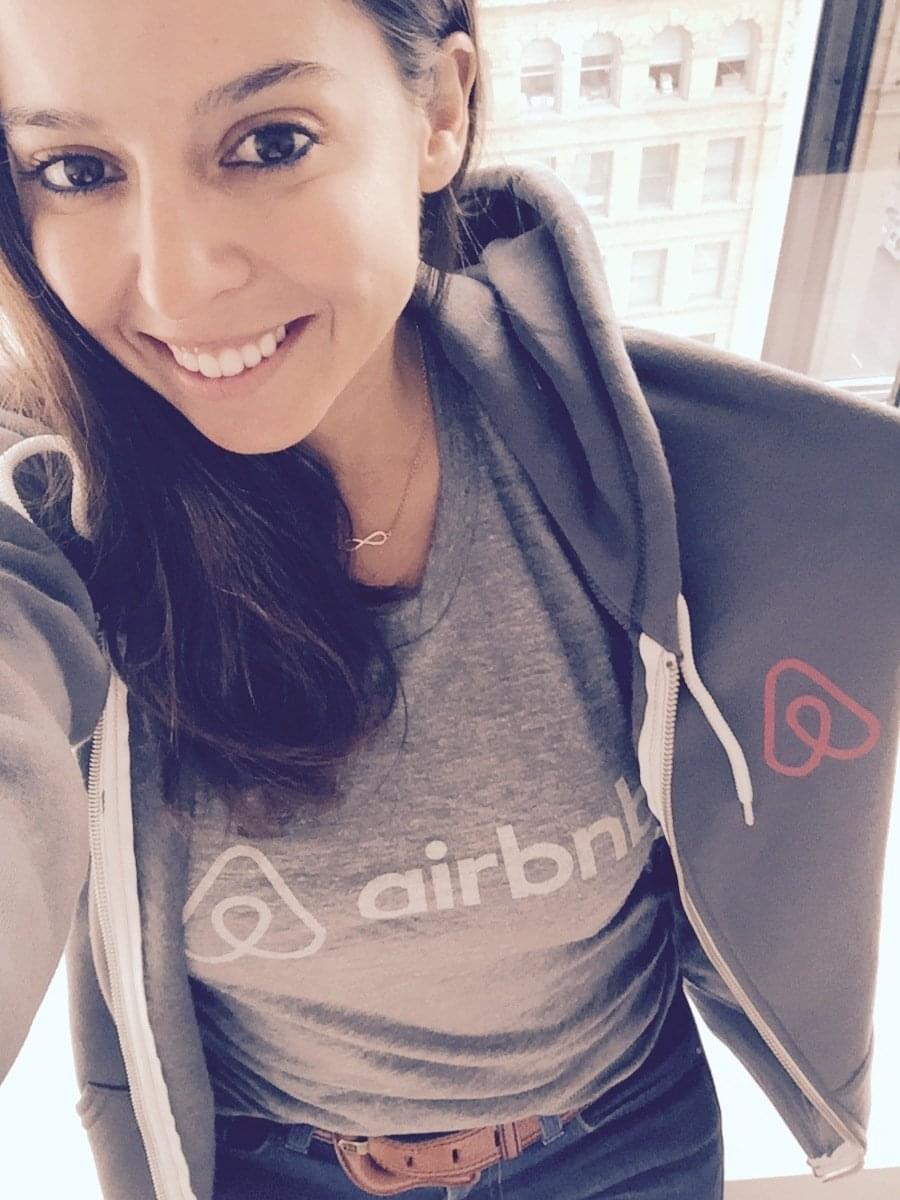 This is Nina Mufleh. She's originally from the Middle East, but last year she moved all the way to San Francisco with only one goal in her sights – to work for Airbnb.
Nina adores Airbnb and has tried numerous times to get in touch with the company through emails and job listings, but has had no luck. And while she managed to meet with the company, none of her encounters ever turned into a job offer. So much so that her own sister told her she should move on because she had already tried everything. But that very comment made Nina sit down and think hard. I actually thought, I haven't done everything I can," Nina said. "I've done the same thing multiple times, but I haven't tried new approaches.
So she decided to take her job search to the next level by creating a stunning resume that mirrors Airbnb's website. The resume, which Nina sent out to former colleagues for feedback last Monday night and submitted to Airbnb last Tuesday, has attracted tons of attention both inside and outside of the company. And for good reason.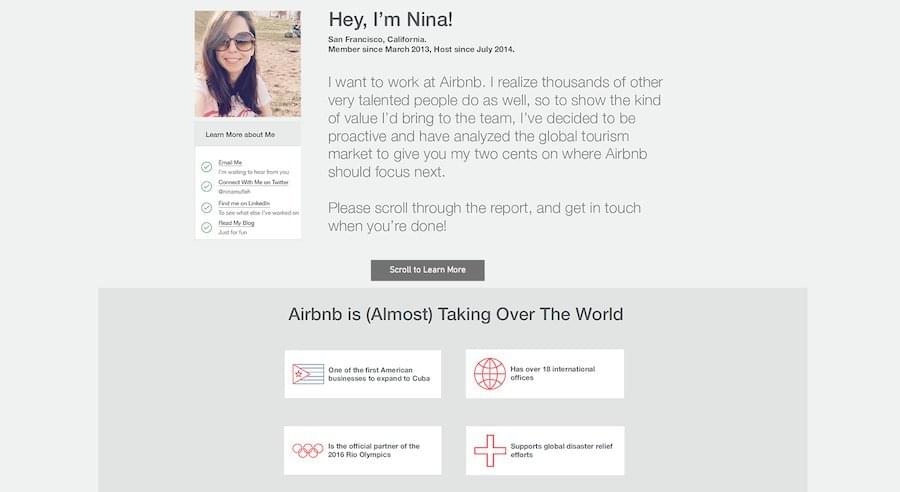 What makes her resume so interesting is that it doesn't focus on her past experience '¬€ information Airbnb could easily find on her LinkedIn profile if it wanted to. Instead, it showcases what she knows about the travel industry, what she could contribute to Airbnb, and what she thinks the company should pursue next. Including a breakdown of why and how Airbnb can break into the Middle Eastern market (particularly Dubai), which includes listings of key regional events, possible partners, and market challenges.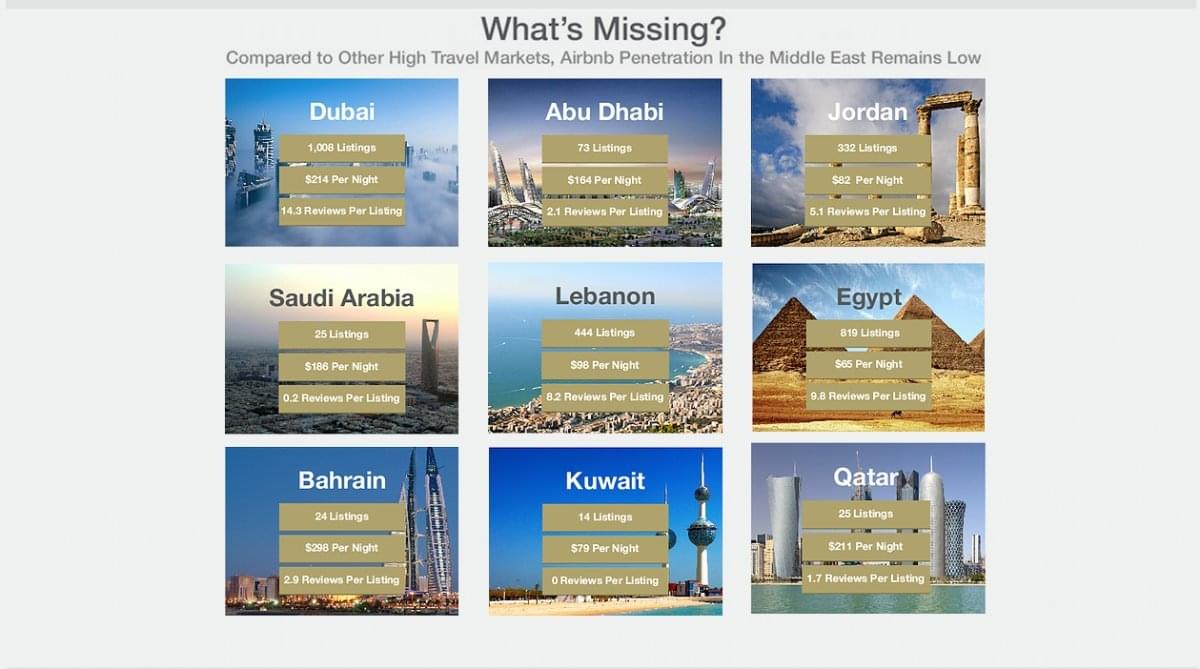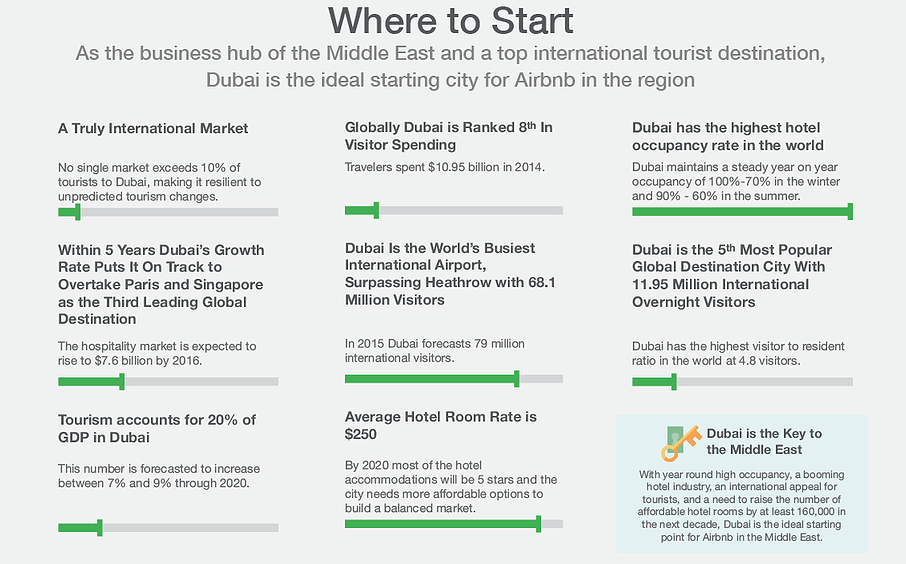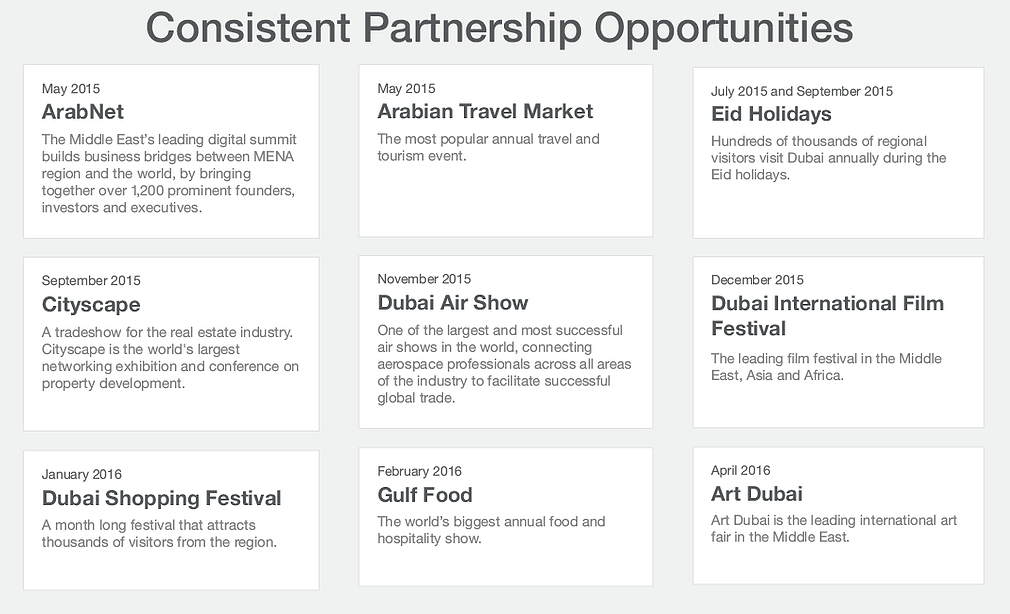 Unsurprisingly, Nina managed to capture the attention of both the CEO and CMO of Airbnb with her unique resume, and she has a formal job interview with a marketing recruiter from the company this week!
It took her about a week to create the resume, an effort that included gathering all the data, researching the market, and working with a designer she had met at one of her previous jobs. View Nina's full resume here.
Check out some of the online reactions to Nina's incredible CV below:
@ninamufleh I am reviewing right now. Very impressive 🙂

'¬€ Brian Chesky (@bchesky) April 21, 2015
Ok. You floored me with this brilliance. We'll set something up for us to meet. I love your smarts. Very much. https://t.co/EaIwOHSywo

'¬€ Jonathan Mildenhall (@Mildenhall) April 21, 2015
@bchesky @ninamufleh Recruit her. NOW. And invite me to the launch party of your Middle East division which she will run.You have my number!

'¬€ Mohamed El Dahshan (@eldahshan) April 21, 2015
@bchesky @ninamufleh you have to recruit her! she's full of passion and love to what she does 🙂 good luck Nina!

'¬€ Ola Doudin (@odoudin) April 22, 2015
@mschaecher @bchesky @ninamufleh @Lukezic @hshoff Just wow.

'¬€ erin vrataski (@evrataski) April 24, 2015
Needless ton say, the quality and volume feedback she received after sending out her resume was surprising to Nina. Of the online reaction she said , "[These are] definitely the results I was hoping for, but part of me didn't expect it to be this quick and exciting!"
These are the 10 Fastest-Growing Tech Skills
In the past few years, several tech skills have skyrocketed in terms of demand. Although some of these sought-after skills don't enjoy the widespread popularity of JavaScript, C# and other ubiquitous languages and skill sets, they've become increasingly vital for industries ranging from marketing to analytics.
So Dice decided to compare data from 2013 and 2014 '¬€the most recent full-year periods for which they have data '¬€ relating to which skills employers asked for with increasing frequency within Dice's job postings. They discovered that if you rank these skills by number of job postings in which they appear, a few jumped by more than 2,000 ranks between 2013 and 2014, suggesting an intensifying level of demand. Given that employers will likely still need these skill sets in 2015, they've included the average salary for each (as of 2014-15):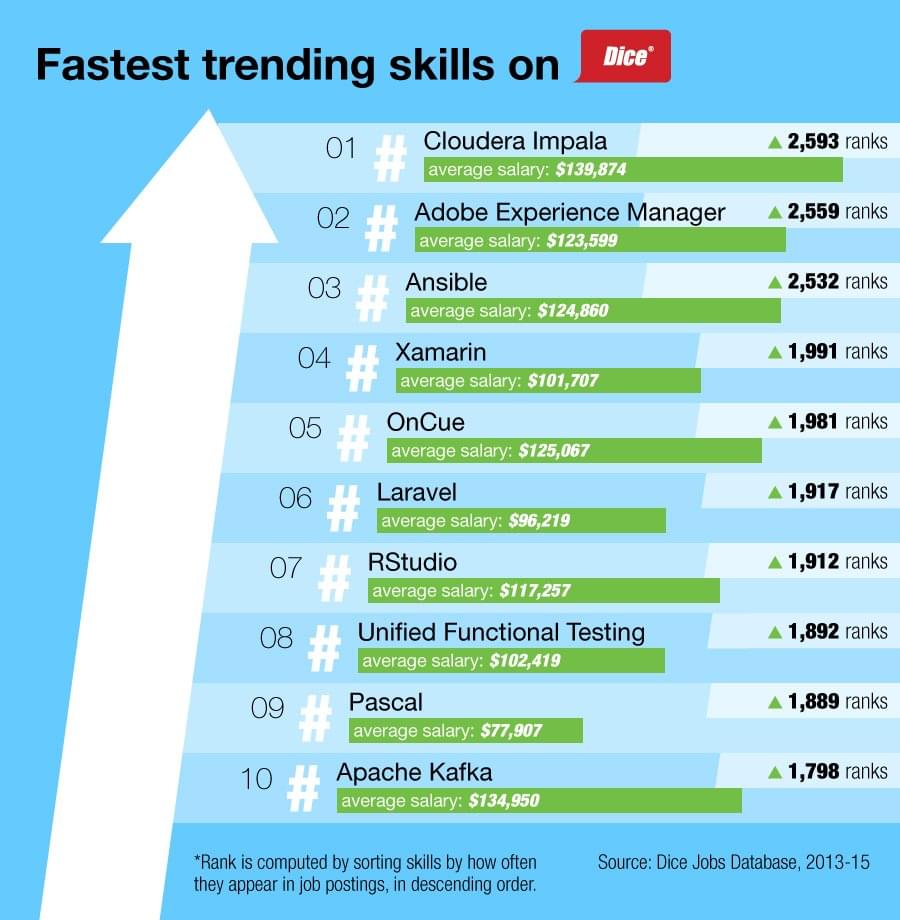 Emoji: The Future of Candidate Communication?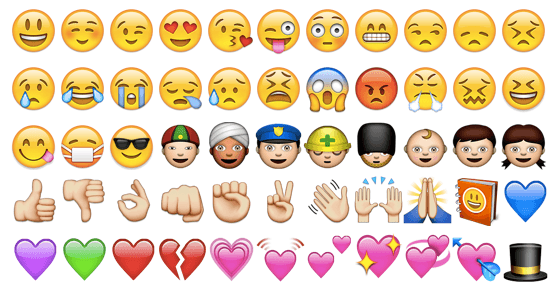 The first SwiftKey Emoji Report has been published. Yes, SwiftKey has analysed more than one billion pieces of emoji data across a wide range of categories to learn how speakers of 16 different languages and regions use emoji. And the primary findings could be of use to you in your candidate communication (especially with Millenials):
Canadians score highest in emoji categories some may consider to be more American (money, raunchy, violent, sports).
French use four times as many heart emoji than other languages, and it's the only language for which a smiley' is not #1.
Flowers and plants emoji are used at more than 4X the average rate by Arabic speakers.
Russian speakers use three times as much romantic emoji than the average.
Australia's emoji use characterises it as the land of vice & indulgence, using double the average amount of alcohol-themed emoji, 65% more drug emoji than average and leading for both junk food and holiday emoji.
Americans lead for a random assortment of emoji & categories, including skulls, birthday cake, fire, tech, LGBT, meat and female-oriented emoji.
Find out how the likes of IBM, IKEA and Siemens
drive hiring excellence with SocialTalent
---