Keep up with the latest hiring trends!
5 Great YouTube Channels of Corporate Careers Pages
This week as we're researching the Top Careers pages on Facebook and other social networks, we've looked through some excellent examples of careers channels on YouTube too. Taking a mix of content (the videos themselves, links to their other social places and richness of their channel) and the overall look and feel, here's some great examples of corporate careers channels on YouTube that we think you'll love.
[box type="shadow"]
PS: We're still hunting for the Ultimate Top 10 Recruitment, Staffing & Careers Timeline images on Facebook – if you want to nominate yours, send us the URL of your page to [email protected] by May 8th. Here's 5 examples for inspiration! [/box]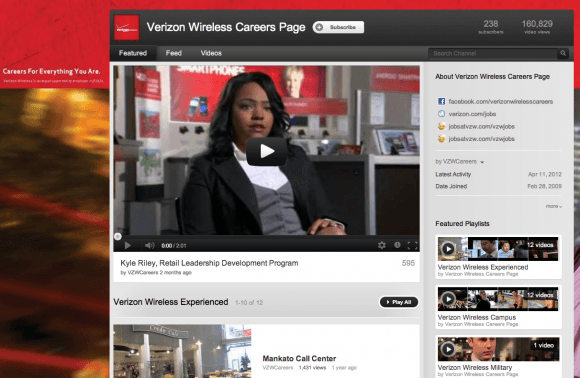 Verizon's backdrop is fully branded, and they've featured plenty of playlists with different sectors for their industry – experienced careers, graduate careers, military careers etc. It looks great, and the content feels warm and genuine.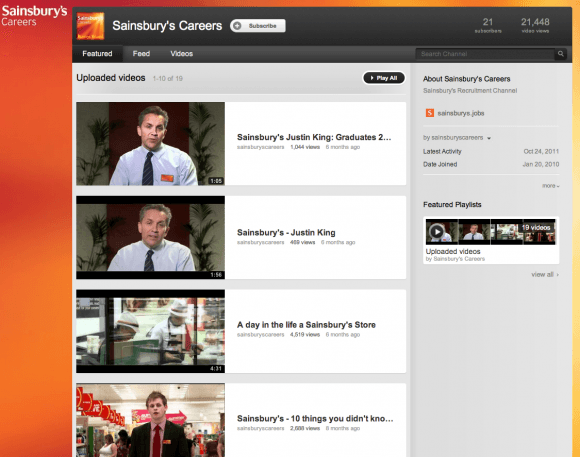 Sainsburys YouTube channel features great videos of their team, with a day in the life in their stores, messages from their senior executives and store managers and more.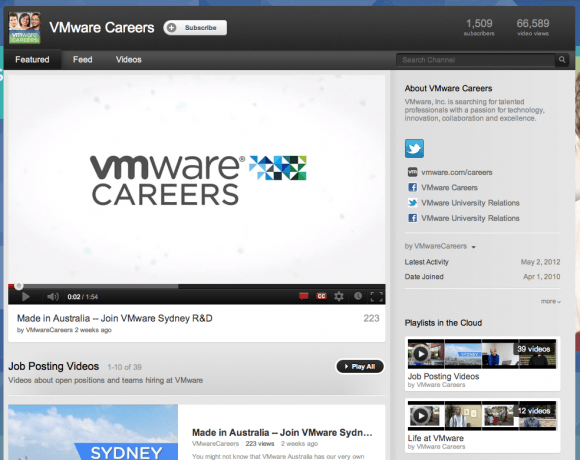 VMware Careers is a fully branded and active channel on YouTube featuring videos from the VMware offices around the world, their social places and essential links.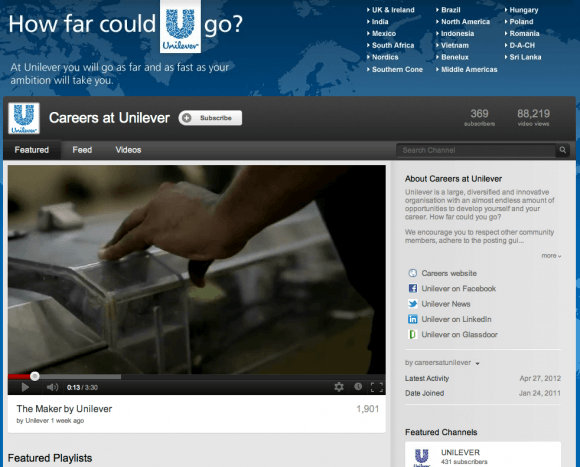 With a distinct harmony between all social places and websites of Unilever, and they've also got country-specific Unilever channels too.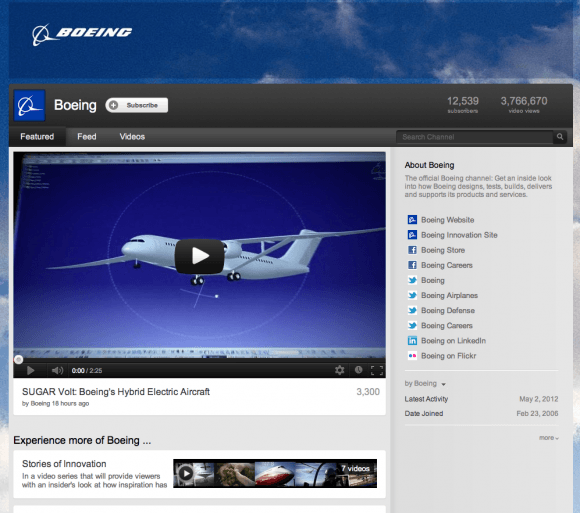 Our fave, from Boeing, has a superbly branded channel featuring links to all of their many social places and loads of video content featuring planes, factories and their people.
A big shout out must also go to Disney Careers, which (like their Facebook page we featured on Tuesday) matches all of their campaigns across all of their platforms.
Have you found some good examples of corporate careers channels on YouTube? Let us know your thoughts in the comments.
Find out how the likes of IBM, IKEA and Siemens
drive hiring excellence with SocialTalent
---