Keep up with the latest hiring trends!
7 Incredibly Intriguing Recruitment News Stories this Week - 6th June 2016
In recruitment news this week:
Say "Goodbye" to SimplyHired

Simply Hired, the job search engine with over 30 million users across 24 countries in 12 different languages, is set to close for business on 26 June.
The following email was sent to partners on Friday, May 27th: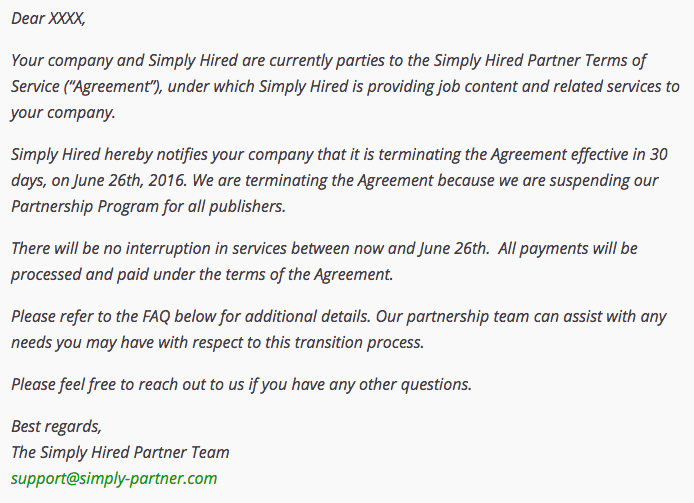 Although not much else is known about the site's demise beyond the date it will cease trading, reports from TechCrunch and ERE say "pieces of the company/technology will be acquired". And, according to Recruitment Grapevine, LinkedIn is a possibility as a potential buyer having been active in the area (they recently bought a similar operation in Connectifer). While TechCrunch have surmised that Google may step forward to acquire the site and its tech since the site was allegedly in talks to be acquired by Google back in 2007.
Will you be sad to see SimplyHired go? What do you think has been the main contributor to their demise? Let us know in the comments below.
(RELATED: Top 10 UK Job Boards in 2016)
LinkedIn Release First Annual Veteran Insights Report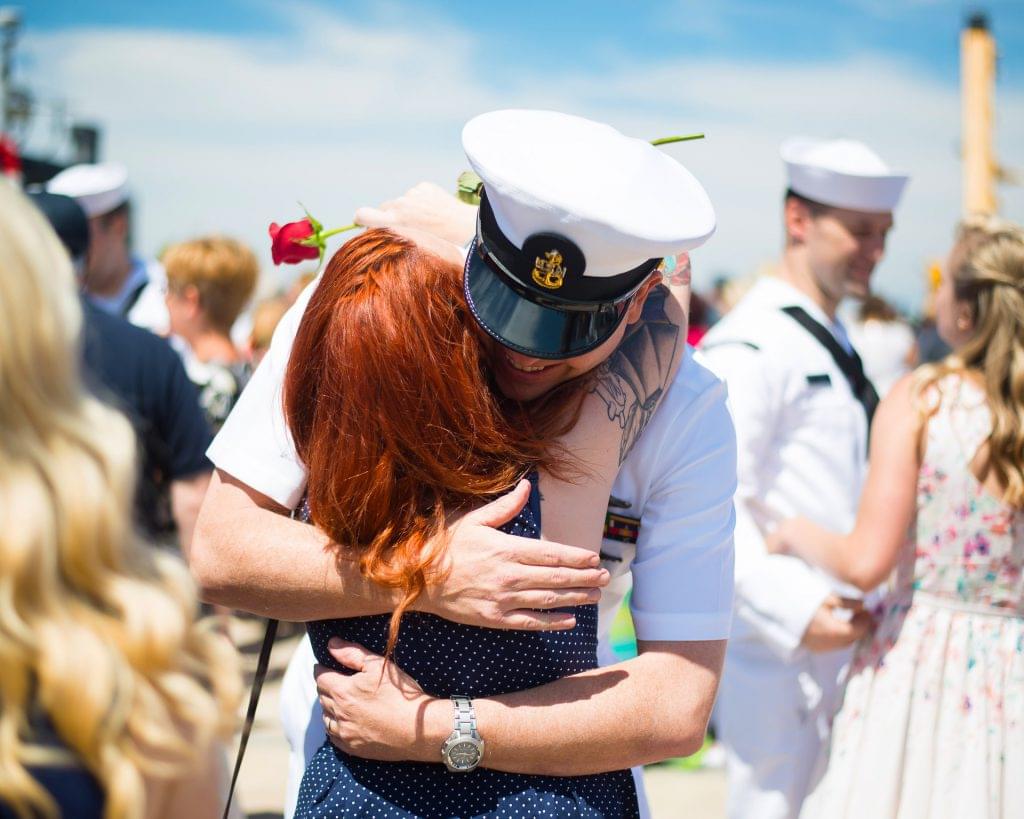 With more than 2.1 million veteran and military members currently on LinkedIn, the LinkedIn Veterans Program team thought it was high time to discover "What is making veteran professionals so successful?". Which is why they've decided to leverage LinkedIn's Economic Graph to glean insights into the professional identities of the growing veteran community for a brand new report which was published last week.
This is what they found:
Highlights from the report include:
Information Technology is the number one industry where veterans are employed
Networking is the number one method veterans find career opportunities
More than 186,000 veteran professionals are executives, vice presidents, founders, owners or partners in the workforce
LinkedIn hope that the report will "provide insight into the modern veteran professional for organisations that empower this very community". They also hope that the insights gathered "can be a resource for the federal government, veteran non-profits, and veteran program managers as they further develop programs designed to continue the reduction in veteran unemployment for those that have sacrificed so much for this country".
Read the full report here.
(RELATED: For a demo of our exclusive Veteran Sourcing module with Dean Da Costa, click here)
GitHub Have Released First-Ever Diversity & Inclusion Report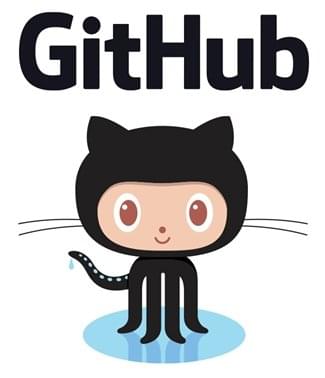 According to Techcrunch.com, GitHub, the online repository startup, has released its first-ever diversity and inclusion report. Unfortunately, the report reveals that GitHub are no different from the majority of tech companies in Silicon Valley and beyond when it comes to diversity. At a high level, GitHub is 64% male worldwide and 64% white in the U.S. That said, the company has improved since the end of 2014, when it was 79% male and 21% female worldwide.
To put those figures into perspective, among leading tech firms in Silicon Valley, 47% are white, 30% are women, 41% are Asian American, 3% are black and 6% are Hispanic, according to a recent analysis by the Equal Employment Opportunity Commission of 2014 EEO-1 data.
However, despite an improvement in diversity figures in GitHub from 2014 to 2016, TechCrunch.com are quick to point out that only one group seem to be prospering from their current diversity efforts: white women. Of the 36% of women at GitHub, most of them (57%) are white. That's probably down to the fact that by their own admission, GitHub do not currently have an concrete goals in place around diversity. However, the site does say that diversity and inclusion is "core to our long-term success and our mission – and it's the work of every Githubber".
I guess we'll just have to watch this space.
(RELATED: How to Use GitHub to Find Super-Talented Developers)
The New Administrator Experience for LinkedIn Recruiter has Landed
According to LinkedIn, as a LinkedIn Recruiter Admin, "you play a critical role in ensuring your recruiting team gets the greatest ROI from the Recruiter product". So, to help you do this "even more effectively", LinkedIn have redesigned the Admin settings page with a simplified interface and new features that will "help you perform key tasks independently and instantaneously and select the right product settings for your team".
Here's what's new:
1. Managing your Recruiter seats just got easier
Gone are the days where you had to contact someone at LinkedIn to manage seat changes for you when someone leaves your organisation or moves to a different team. LinkedIn have redesigned the seat management interface and included new features so that you can ensure the right person is in the right seat at all times with a few simple clicks.
You can easily view all your team's unused seats and reassign seats if you find that the wrong person (e.g. – former employee) is occupying one. You can also reassign seats if a recruiter on your team moves to another role still retaining that individual's work performed in Recruiter (e.g. pipeline of candidates, search history).
You can also park a seat temporarily (e.g. when someone goes on maternity leave) and then un-park the seat to grant access to the original seat holder or reassign the seat to another user. And you can undo a seat reassignment for all the seats that have been reassigned within your contract.


2. Improved inbox management when seat-holders change
If your recruiters have ever struggled with managing their inbox after a seat has been reassigned to them, all that is about to change. LinkedIn have redesigned the inbox management features for reassigned seats so that users can manage both their current and assigned inboxes independently, instead of having all emails show up in one single consolidated inbox.
The reassigned inboxes will show up as a new filter under Assigned Inboxes.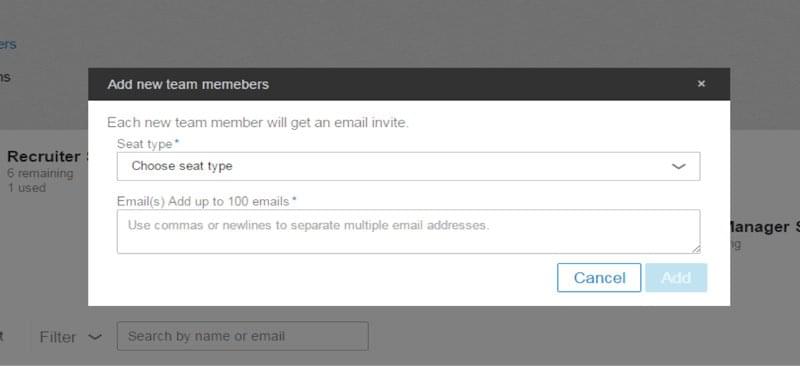 3. Save time by assigning seats in bulk
Let's say your team just hired 5 new recruiters and you purchased 5 new Recruiter licenses for them. You'll now be able to assign all of these seats at once with a few simple clicks. All you need is the email addresses of those seat holders associated with their LinkedIn account. The new bulk seat assign feature lets you to assign up to 100 seats at the same time.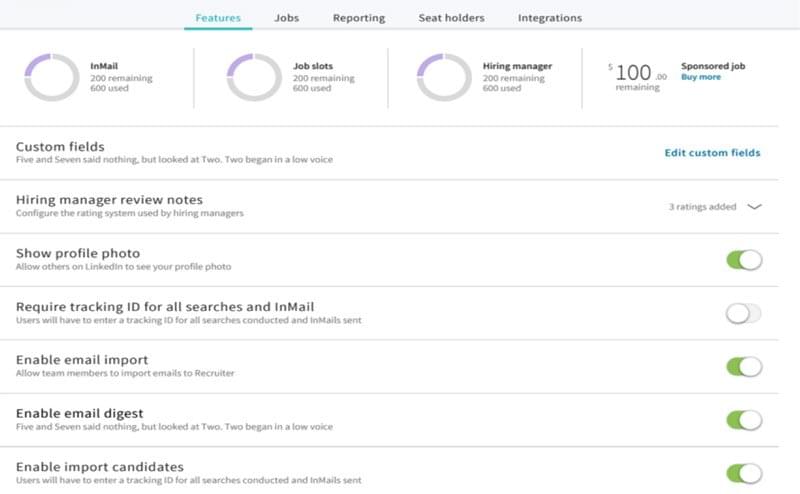 4. More control and visibility into your account settings
The new Admin experience will give you more control over your account preferences and help you "feel confident of the settings selected for your Recruiter and Jobs products".
Organised tabs for Overall Features, Jobs, Reporting, Seat Holders and Integrations will now make it easier to access the section you want to manage. In addition, each tab includes detailed descriptions for the different settings options. For example, the setting, "Enable Email Import" also includes a description explaining that turning on this setting means team members will be able to import emails to Recruiter.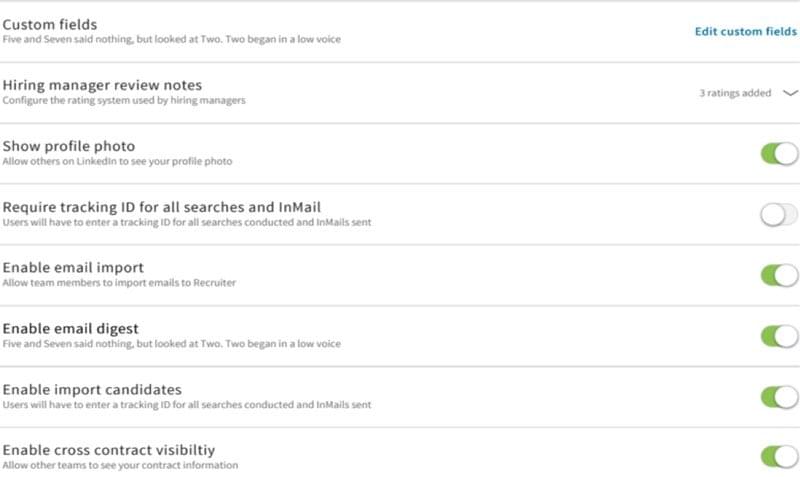 To get a step-by-step walk through of the features, watch the video tutorial below:
Are you excited about the new Admin features? Will they make your life easier?
What Do Candidates Expect from You During Their Job Search?

"It's time to get back to basics," that's the message from the folks over at CareerBuilder after analysing the results from their 2016 Candidate Behaviour study with Inavero.
The company surveyed 4,505 U.S. job seekers and 505 Canadian job seekers, as well as 1,505 hiring managers and recruiters, about virtually every aspect of the recruitment process in an effort to discover what exactly our candidates expect from us during the job seeking process, and to offer insights on how we can meet those expectations.
We've highlighted some of the most important stats (in our opinion) below. Recruiters take note!:
76% of full-time employed workers are either actively looking for or open to new job opportunities.
On average, job seekers use 16 total resources in their job search.
Candidates are looking for answers during their job search: 76% want to know what their day-to-day job would be, 57% want to know which skills sets employers are willing to negotiate on, while 50% wonder if the employer is looking for someone like them.
81% of applicants want to know the contact info of the person who posted the job.
72% of candidates would like to speak to a recruiter or Hiring Manager BEFORE applying.
82% feel seeing the team structure of the organisation and where they'll fit into it is important.
Job seekers say 4 in 10 of their applications NEVER receive a response. 45% of them say this lack of communication is their biggest frustration.
Download the full report here.
(RELATED: 21 Shocking Facts About Gender in the Job Search)
20 Questions Your Candidate Shouldn't Ask in an Interview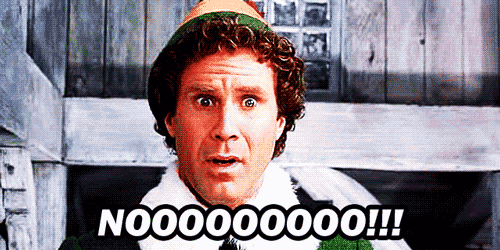 Compiled by the Business Insider, below are 20 questions your candidate should really try to avoid during their first job interview.
What does your company do?
What will my salary be?
Will I have to work long hours?
How soon can I take a vacation?
Will I have an expense account?
How quickly could I be considered for a promotion?
What happens if I don't get along with my boss or co-workers?
What are benefits like?
When will I be eligible for a raise?
Can I arrive early or leave late as long as I get my work done?
Are you married?/Do you have kids?/etc.
Do you check social media accounts?
Do you do background checks?
Do you monitor emails or internet usage?
Will I have my own office?
I heard this rumour about the CEO – is it true?
What are grounds for termination?
Can I make personal calls during the day?
How did I do?
Did I get the job?
(RELATED: 10 Interview Questions You Should NEVER Ask a Candidate)
How One College Student Used Snapchat to Land His Dream Job
We all know that it can be tough for a candidate to stand out from the crowd. Which is why college student, Graham Allgood, decided he needed to go above and beyond in the quest for a summer internship. His plan to attract the attention of his dream employer (a New York-based advertising agency)? Wow them with his technical skills on one of the hottest social media platforms around: SnapChat.
Yes, in order to catch the Hiring Manager's eye, Allgood designed a custom geofilter for the agency – a sleek illustration incorporating Horizon Media's logo and Manhattan headquarters. He then paid $29.65 to purchase an on-demand Snapchat geofilter (a temporary, location-specific photo overlay), and scheduled his filter to run during work hours at the Horizon Media office in early May.
@HorizonMCareers Here it is! Excited to see the snapchat analytics. Horizon Media is the place to be! #horizonation pic.twitter.com/35xyqrQBkd

— Graham Allgood (@causeitsallgood) May 3, 2016
The California Baptist University senior, said in a blog post that he had designed on-demand geofilters in the past, and even used Horizon Media's own Snapchat to determine which day the company used the platform the most (Tuesday, it turned out.) Once it was live, Allgood tweeted a Snapchat of the filter to Horizon Media, and crossed his fingers the approach would grab the company's attention. And it did: within hours, Horizon Media sent an enthusiastic tweet in response, and by 4 p.m., requested Allgood come in for an interview the next day. Though Allgood said initially on his blog the company told him all its summer internship spots were filled, Horizon Media eventually offered Allgood a paid summer social media internship― via Snapchat, of course.
When Horizon sends you a snapchat (after my interview in their LA office) to let you know you made the team in NYC! pic.twitter.com/IslZ3Y5ZBd — Graham Allgood (@causeitsallgood) May 19, 2016
Find out how the likes of IBM, IKEA and Siemens
drive hiring excellence with SocialTalent
---