Keep up with the latest hiring trends!
8 BIGGEST Recruitment News Stories this Week - 23rd November 2015
In the recruitment news this week:
Machines Better Than Humans at Recruitment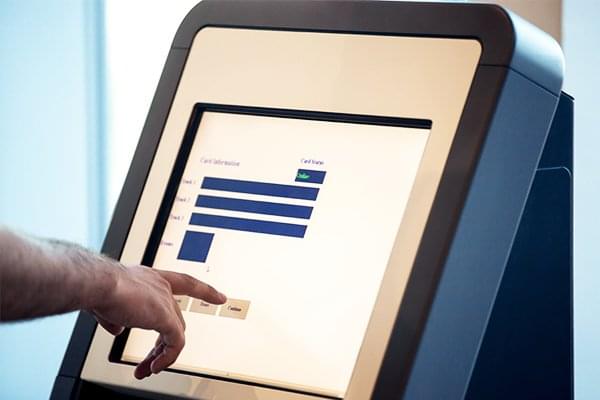 Recruiters may think that trusting their instincts sets them apart from the competition, but a new study has revealed that machines may be better than humans when it comes to making the best hires.
The study, published by the National Bureau of Economic Research (NBER), looked at 300,000 hires in low-skill service sectors across 15 companies. The researchers compared the hires that were based on an algorithm and the candidates selected by a person.
The candidates were tested by asking questions about technical skills, personality, cognitive skills, and fit for the job. The results of the test were then put through the algorithm, which divided the candidates into 3 groups:
Green candidates were deemed as having high potential.
Yellow candidates were believed to have moderate potential.
People in the red group were believed to have the lowest potential.
The results showed that recruiters may need to trust their instincts a little less as the candidates recommended by the computer stayed 8% longer than people selected by human recruiters. The type of jobs researched in the study usually only last for a few weeks. Green candidates on average stayed 12 days longer than yellows. They in turn lasted 17 days longer than people in the red group. "That's still a big deal, on average, when you're hiring tens of thousands of people," says Mitchell Hoffman, Professor of Strategic at the University of Toronto, and one of the researchers behind the study.
Recruiters can't even really argue that the people they hire, while lasting for a shorter time are still more productive. "There is no statistical evidence that the exceptions are doing better in this other dimension," said Danielle Li, Assistant Professor of Entrepreneurship at Harvard Business School, and one of the researchers behind the report.
But while the NBER study may suggest the end of recruiting as we know it, not everyone is as pessimistic. Martijn Gribnau, Chief Change Officer at IPsoft, said in July that new technology will help people, but that there will always be a place for the human touch. "Use humans for what they are uniquely capable of and use technology to deliver a new benchmark in scale, speed and efficiency. One workforce doesn't hold all the winning cards but a combined workforce will. Within each industry, and within each function, that combination will need to be defined and fulfilled. Most importantly, we need to remember that people's skills will be evolving and not static. Indeed, humankind is the most successful proponent of Darwinian evolution. Human ingenuity and creativity will continue to be the driving force behind determining what machines do for us. Our only danger is to attempt to compete with machines on the tasks we create them to fulfil."
The NBER report comes after a study showed that 47% of modern jobs are likely to be taken over by machines in the future. 70% of those jobs are dominated by men.
BuzzFeed Hires Google's Lenke Taylor as its First "Chief People Officer"

Online media giant, BuzzFeed, has hired a new executive to lead recruiting and human resources — Lenke Taylor, who's currently Google's Head of People Operations for Business Functions in the EMEA region.
Taylor is BuzzFeed's first Chief People Officer. She's served in a number of human resources roles at Google, and before that was vice president of human resources at NBCUniversal. According to a staff memo from CEO Jonah Peretti, Taylor will be starting her new role in January, and she'll be relocating from London to the company's headquarters in New York City.
Here's the full memo, provided by BuzzFeed:
Hello BuzzFeeders,
I'm excited to share with you today that Lenke Taylor will be joining BuzzFeed in the role as Chief People Officer. Lenke will oversee recruiting, human resources, diversity, and learning and enrichment, and will work closely with Jasmin and rest of the HR team who have done a tremendous job during this transition.
Lenke is currently Head of People Operations for Google in London and she previously worked as head of HR at CNBC in Asia. She has a unique mix of experience that perfectly aligns with BuzzFeed's next stage of growth. She's worked in media, news, business, and tech. She has a technical background, including training as an engineer. She has led teams internationally and in the U.S.. She brings so much to BuzzFeed as we build a global, cross-platform, tech-driven news and entertainment company.
Lenke is living in London right now, and will be relocating her family to join BuzzFeed in New York and will be be in Los Angeles frequently. She begins in January, and will spend time with all of your teams then. Please join me in giving Lenke a warm BuzzFeed welcome!
Thanks,
Jonah
Twitter Could Soon Give You More Than 2 Options for Polls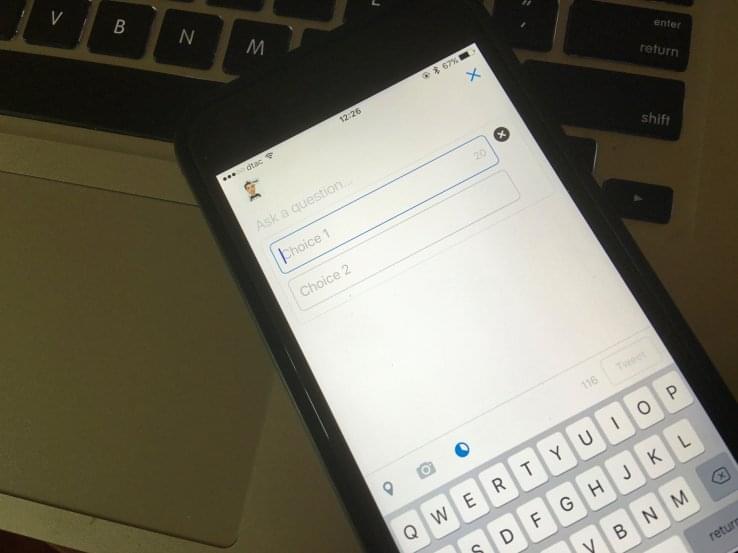 Twitter began letting its users make polls on its service last month and already the company appears to have more substantive plans for the feature.
A number of tweets have been spotted on the site that show that Twitter is testing more options for polls — right now, users can only set two answers for those who respond — and also the potential to make polls run longer than just 24 hours, which is the current time limit.
As has been the case for some of Twitter's feature development in the past, certain members of the company appear to have a different, more advanced version of polls. That's perhaps a sign of things to come for the rest of us. Take this tweet from Twitter's global media lead Katie Stanton Jacobs for example: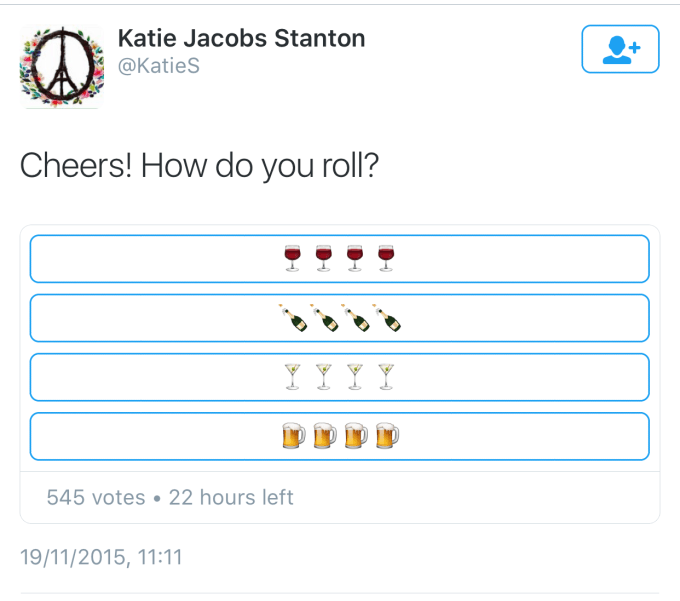 And this tweet showing longer lasting polls: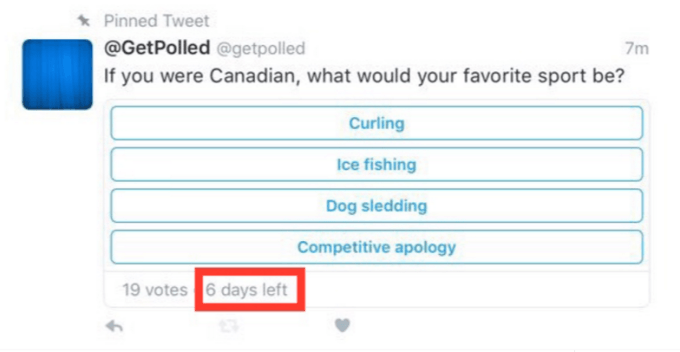 When TechCrunch.com asked Twitter about these trials, and specifically when the new options will become available to all users, a spokesperson would only confirm that it is indeed testing some new features.
Britain's BEST Recruiters Revealed

British jobseekers have revealed which recruitment organisations they think are the best. Yes, candidates in the UK labour market submitted 25,000 nominations to The National Online Recruitment Awards (NORA), which meant 542 separate recruitment websites were nominated in total. NORA's judging panel then shortlisted the finalists and selected this year's winners:
Jobsite – NORA Academy Award
CV Library – Best Generalist Job Board
Creative Pool – Best Specialist Job Board
Irish Jobs – Best Regional Job Board
Manpower – Best National Recruitment Agency
Spencer Ogden – Best Large Recruitment Agency
Aspire – Best Small Recruitment Agency
Virgin Atlantic – Best Major Employer
Advance Resource Managers – Best Small Employer
The Guardian – Best Consumer Publication
Drapers Jobs – Best Trade Publication
Monster– Best Employment Advice Website
WorkShape – Best Newcomer
The Dots – Best Innovation
NORA writes on its site: "The calibre of this year's finalists, nominated by jobseekers, reflects the heightened levels of competition in the online recruitment sector today."
Zenefits Launches Its Own Payroll Platform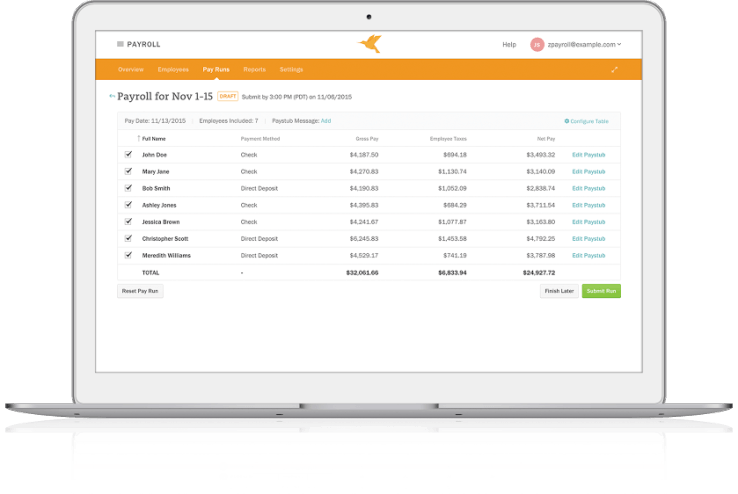 The cloud-based HR unicorn has finally built a payroll product, and it launched out of beta last Monday.
As CEO, Parker Conrad tells it, a select group of Zenefits employees holed up in the Courtyard Marriott to start working on a secret project to create a payroll system shortly after paycheck services giant ADP cut the company off earlier this year. "We've been working on this basically since the day we started getting blocked by ADP," Conrad told TechCrunch. "We historically thought we were not going to build a payroll system, but the second that [ADP] happened we took a couple of our best people in the company and we got them a room in the Courtyard Marriott across the street from our office and basically locked them in there and said 'listen, come back when you have a payroll system'."
ADP cut Zenefits off in early June, and Zenefits started beta testing the product internally a couple of months later, rolling it out to about 40 companies after that, according to the company. However, Conrad says that his payroll service is different from the ADPs and Gustos of the world. "We call it self-driving payroll," Conrad told TechCrunch, and said to think of it "like what Google is doing for self-driving cars."
The new payroll system runs in 2 modes:
Self-driving –  a free, fully automated service integrating automatic payments with any updates and changes to employee deductions for health, retirement, and other benefits.
Pro – for those who like to tinker a bit on the backend. Zenefits Payroll Pro starts at $25 per month, plus $4 per employee per month on an annual contract. The new system will also integrate with Quickbooks and Xero.
"The best payroll system is one that you never see. We made that possible by tightly integrating payroll with all of the systems organizations use to run their HR and their business." Conrad said. "In a truly integrated world where data automatically flows to and from payroll without anyone having to manually input it, payroll is just a value-added feature, and it should be free. That's the world we've created with Zenefits Payroll."
Meet The New Google+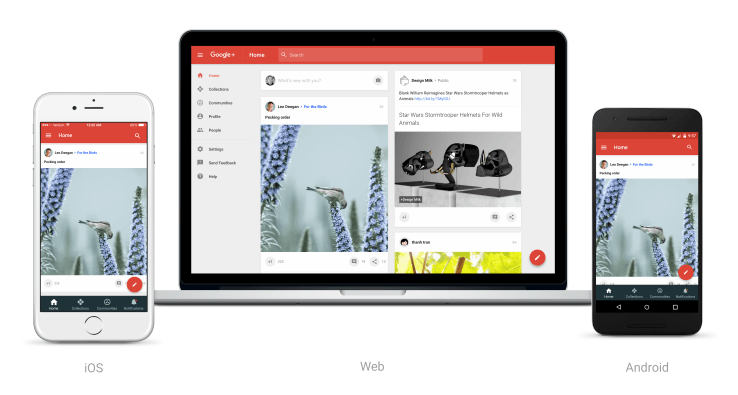 Google+ has always been a project for Google, regardless of what you've read in the media. With projects, come changes… and there have been quite a few for Google+ this year! The Photos product that got pulled out of Google+ is doing pretty damn well, and YouTubers were happy when the service was unbundled from the video-sharing site. The shift continued last week with a complete redesign, focusing on the parts of the service that are working well, namely Communities and Collections.
The new design and experience is opt-in at first, and began rolling out last Wednesday.
The redesign proves that the company has listened to its users and learned what worked, what didn't and are willing to move forward with said learnings. Bradley Horowitz told TechCrunch.com: "Photos wasn't the only product with opportunity. We asked ourselves "how can we make this better and serve more people?" We brought Luke in and he spent a lot of time architecting how we're going to move forward with G+, looking at data, doing a ton of user research, and thinking through what are the things about this product that shine and what parts should be de-emphasized."
The team also did a "road trip" where they talked to avid Google+ users, asking them what they'd like to get out of using it. The new design has also been tested with hardcore users, giving Google more details to work off of.
The New Google+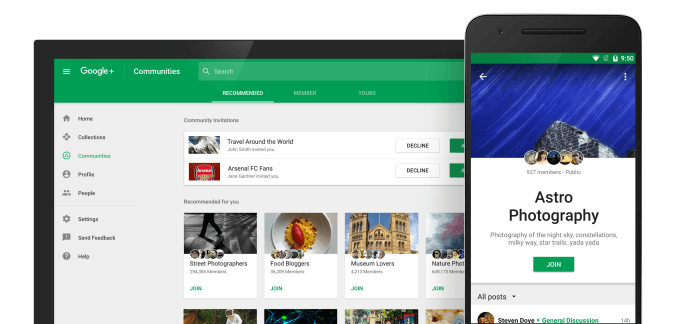 Your Home feed will now be filled up with things that Google thinks you'll be into based on all of the things they know about you and the content you've shared on the platform, and will look like a more stylised version of say…Reddit or Facebook Groups.
Collections and Groups will take centre stage. "Where it shines today, it's actually pretty amazing. Topics like astrophotography, British dragonflies, crochet, Disc Golf Pro Ttips, Earthquakes. The topics of conversation span from niche to broad." Luke Wroblewski, Product Director at Google, tells TechCrunch.
Wroblewski, known for his responsive and progressive design work, says that the key to this rollout is the consistent, mobile first experience that hasn't historically been a hallmark of Google+. Along with the responsive web redesign, the iOS app has been completely rebuilt and redesigned and the Android app is refocused on what people are using, pushing aside the parts that didn't catch on.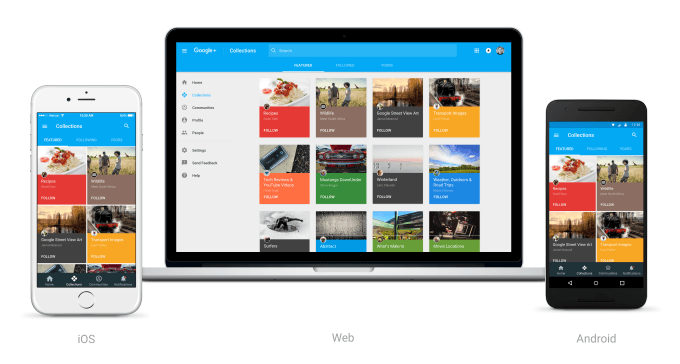 Moving Forward
As Google+ continues to evolve, albeit a bit slower and with more purpose, you'll probably see some things introduced that worked with previous social products at the company: Buzz, Orkut, Wave, etc. That's how Google works.
Horowitz explained: "This moment is perfect because we have the opportunity to take great technologies, unencumbered by expectations, and present them to users in a way that matters to them. It's a way for passionate product people like Sundar, Luke and me to help people rather than hose them down with technology."
So while Google+ was never meant to be a social network, it did turn into a place where the company liked to show off its toys. Each, like features of Google Photos, will live on, some will be dialed back. But all together? It just didn't work out. Even companies like Facebook have figured that out. Unbundling and optimising experiences is where it's at.
Recruiters will just have to sit back and watch how the redesign unfolds before devising a new plan for how to tap into Google+ when it comes to recruiting great candidates.
Recruiters Discriminate Against Overweight Candidates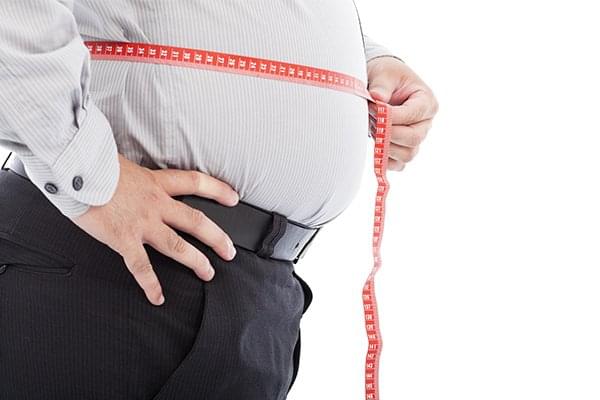 Overweight jobseekers may find it harder to find employment as they face discrimination and are seen as less professional. That's according to new research from Rice University and the University of North Carolina at Charlotte (UNCC). Enrica Ruggs is an Assistant Professor of Psychology at UNCC and one of the researchers behind the paper.
Ruggs said: "A lot of research that has looked at weight stigmatisation or discrimination towards heavy people has tended to focus on women. It's perceived as more of a critical issue surrounding women, so we wanted to see if men experience some of the same types of detriments women face."
Two studies were conducted for the research:
1. The first study had a group of average-weighted men apply to different jobs in retail stores. The men did two rounds of job-hunting. In the first round, the actors applied for jobs just looking like they usually looked. The researchers then had the same men apply for employment in other store. The difference was that in the second round, the men were wearing prosthetics that made them look overweight.
"We wanted to see if there were differences in treatment they received when they were not heavy versus heavy," Ruggs explained. And the results revealed that there was a difference. While the men weren't subjected to illegal or direct discrimination, like being kept from applying to positions, they did experience more subtle discrimination. Ruggs said: "Employees they interacted with would try to end the interaction early, there was less affirmative behaviour like less nodding or smiling; there was more avoidance types of behaviour like frowning and trying to get out of the interaction."
The actors were told to rank their experience on a scale of 0 to 6. 0 meant no discrimination. 6 meant extreme discrimination. When the actors wore the prosthetics, they ranked their experience as 2.3. That is compared to the 2.0 when they didn't wear the prosthetics. Their experiences were confirmed by observers who pretended to shop while watching the interactions with the shop personnel. Ruggs believed the research shows that obese men may find it more difficult to find employment.
2. The second study was done in a laboratory. This time, the actors were filmed in fake video adverts. One version had them dress up in the prosthetics, the second version didn't. Potential customers were then told to watch the videos. The results revealed that customers were more likely to view the people in the prosthetics as less professional, as having less neat and clean appearances, and as being more careless.
"It's really unfortunate,"Ruggs said. "There are these really subtle influences that can have large negative effects on heavy men in the retail settings – that's whether they're applying for jobs, they're actual employees or as customers."
However, another study has shown that good-looking men may have difficulties finding jobs too, but not because they were deemed as being less competent. Quite the opposite actually. The reason why handsome men could have a hard time finding employment is that they are considered as being more competent at their jobs. That is why colleagues who may end up working with them are less likely to employ them, fearing the competition.
While lookism isn't technically illegal in the UK, a recent report from the CIPD revealed that recruiters may have their hiring decisions influenced by a candidate's appearance. For instance, recruiters tend to hire people who dress and look like themselves.
NEW Job Board Showcases the Worst Job Ads on the Web
As last Friday's blog showed us, there is absolutely no shortage of "unusual" job adverts out there, but now one job board has collected them all in one place. WTF Jobs is a brand new job board that specialises in odd job ads, advertising some of the web's strangest roles!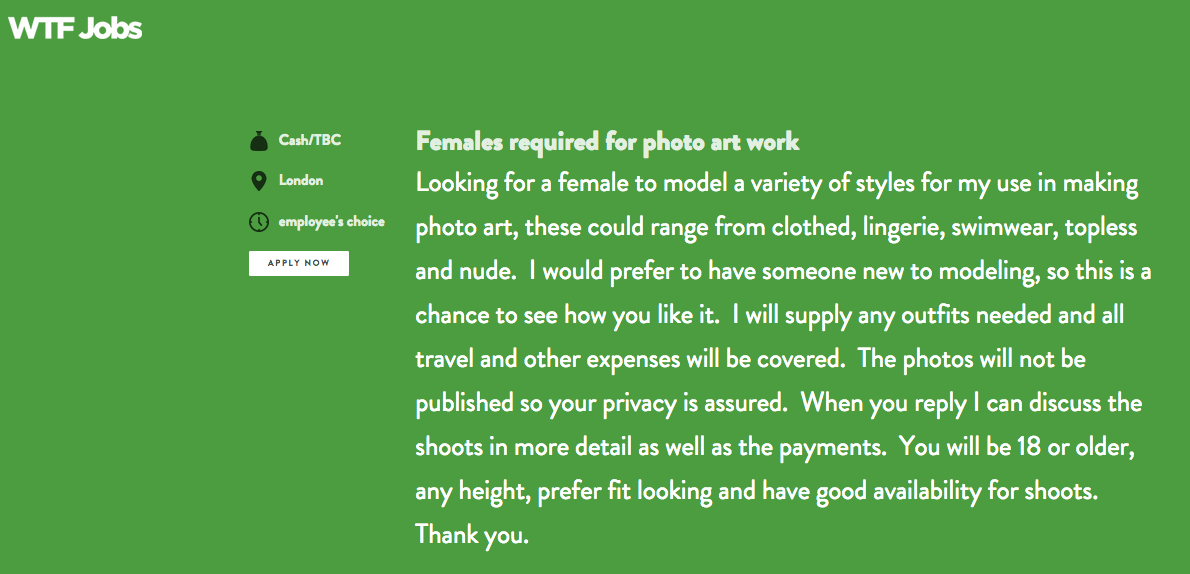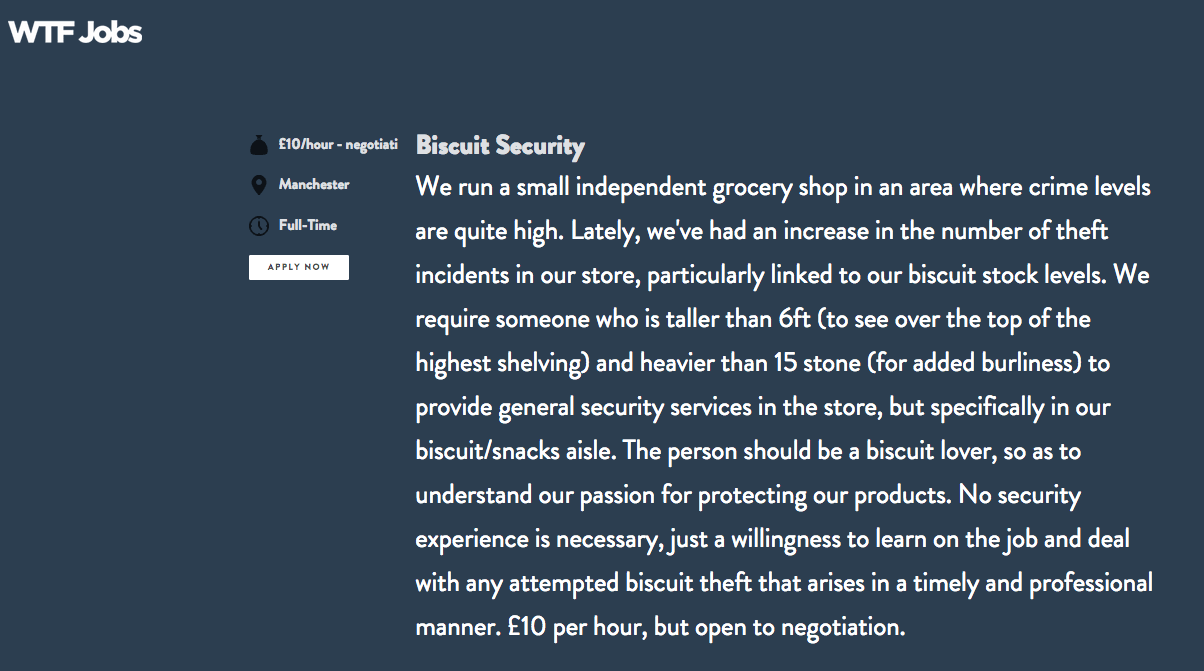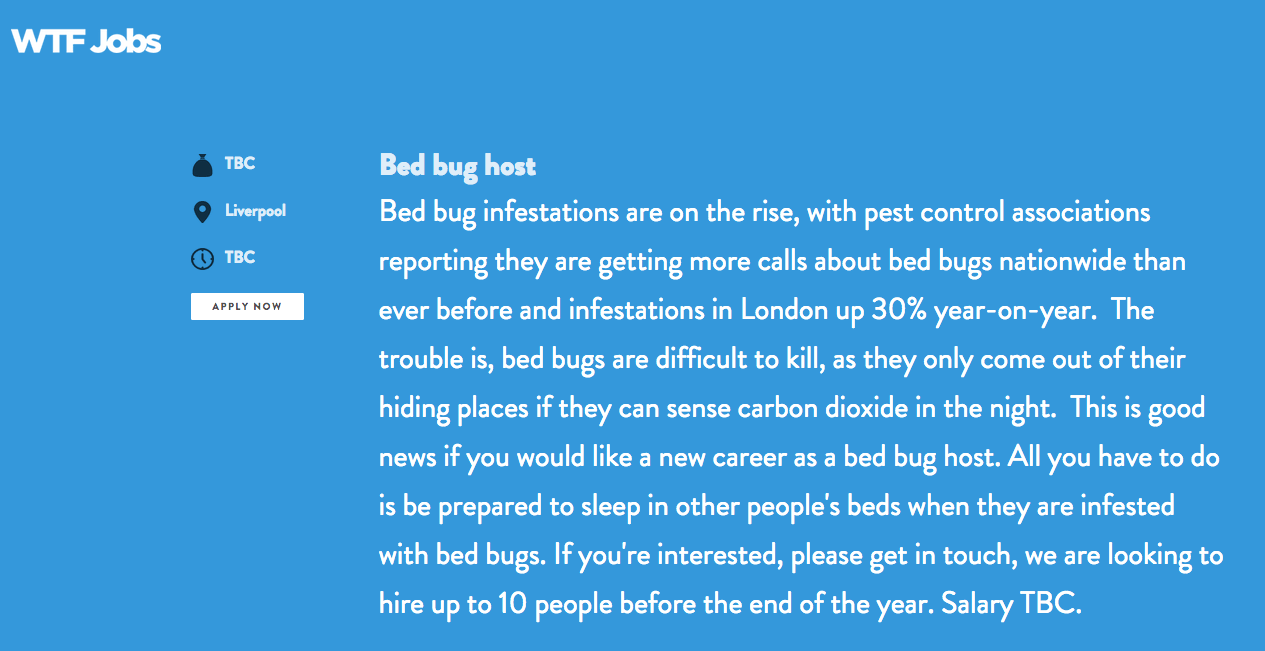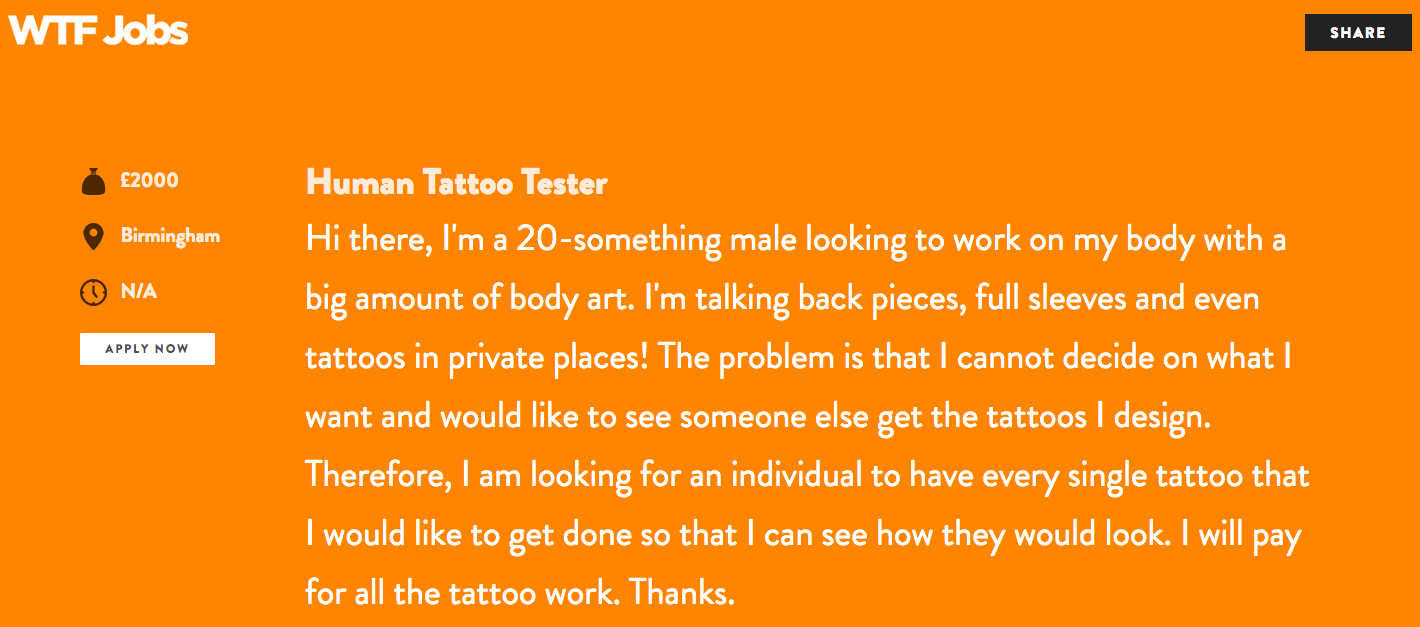 But all is not as it seems. WTF Jobs is actually a very, very clever bit of advertising for a a brand new student job app called Debut. When students click the Apply Now button next to any of the ads featured they get brought to a landing debut that tells them "You're better than that!" before telling them all about Debut and how it can help connect them with some of the most sought after employers including; L'Oreal, Dyson and Microsoft: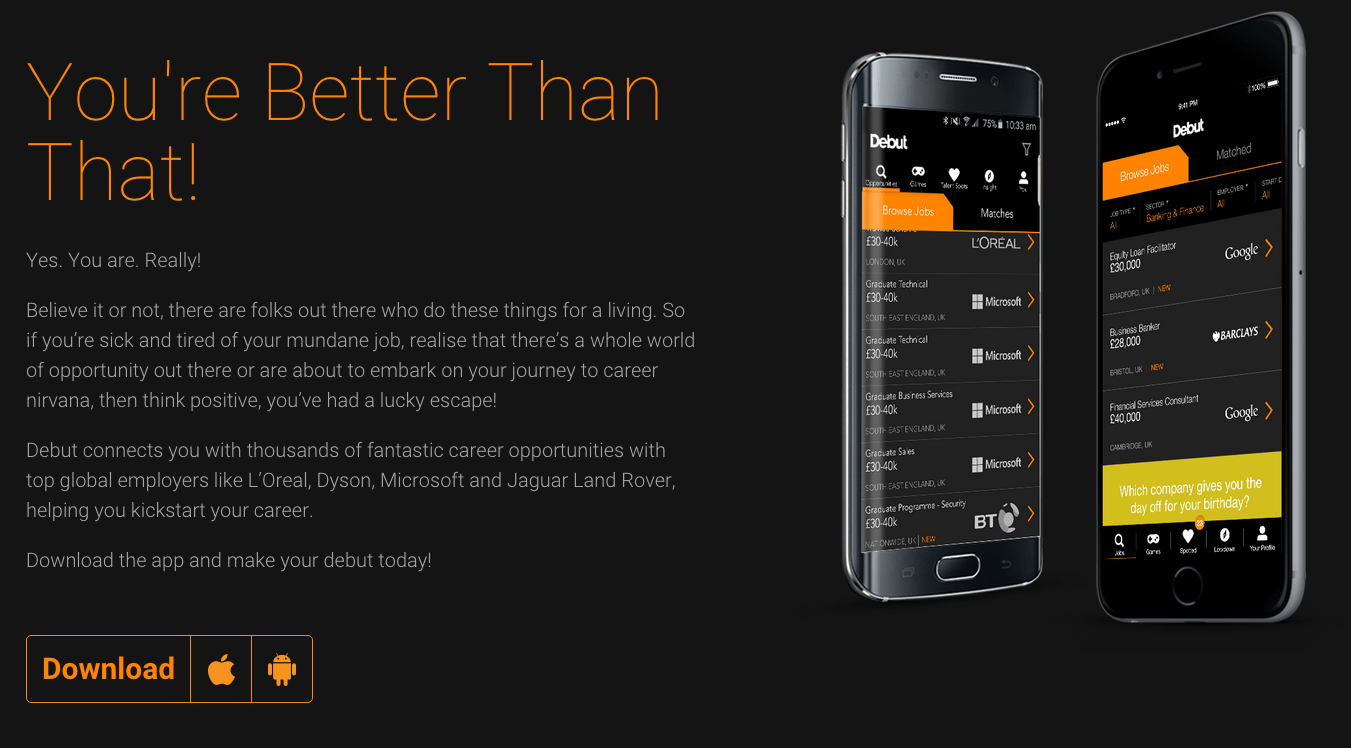 CEO at Debut, Charles Taylor, told Recruitment Grapevine: "We created the site to highlight the extent to which people are prepared to post jobs, and pay a fee, whilst showing the quality of jobs students have to put up with. We want students to know that this isn't the only option and there are far greater opportunities out there."
However, that doesn't change the fact that all adverts featured on WTF Jobs are real and have been posted on Craigslist at some point! Bed bug host…*shiver*
Find out how the likes of IBM, IKEA and Siemens
drive hiring excellence with SocialTalent
---