Keep up with the latest hiring trends!
8 Exciting Recruitment News Stories this Week - 8th February 2016
In recruitment news this week:
LinkedIn to Acquire Connectifer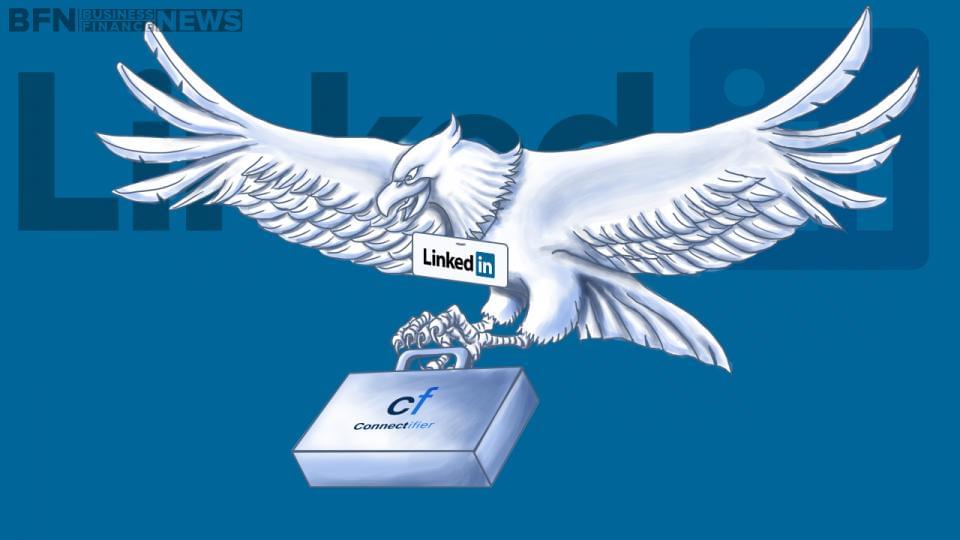 In a letter to Connectifier users, John Jersin has announced that LinkedIn is planning to acquire Connectifier. We first reported on Connectifer, the AI-based recruitment search, late last year when they had just raised $6 million more to continue building out their platform. At the time, their growth underscored an evolution not just in recruitment software but in the bigger area of vertical search.
Here's the note sent to Connectifier users last week:
I'd like to share some exciting news with you: LinkedIn — a company with a mission very similar to our own — intends to acquire Connectifier, and I'd like to let you know personally about this change.
Both Connectifier and LinkedIn aim to connect talent with opportunity at massive scale, and by combining LinkedIn's vast network and its Talent Solutions tools with Connectifier's cutting edge matching technology and exceptional team, we believe we'll be able to accelerate our product roadmap to help you hire the right talent even more efficiently.
Over the coming weeks, we'll continue to support Connectifier's existing products while we focus on making this integration successful — this involves determining how we can best integrate Connectifier to create the most value for LinkedIn members, customers and business.
In the meantime, you'll continue to have access to the product and your service will remain unchanged. If you have any other questions, please reach out to questions@connectifier.com. I'll look forward to sharing more with you about our plans in the near future. Thanks for being a valued customer.
Sincerely,
John
But the question on everyone's lips is; was this a play to put a profile aggregator out of business? Or, will LinkedIn now be aggregating data from other sites for the benefit of their members? Either way, it's an interesting move given the fact that LinkedIn has brought legal action against other companies who leverage LinkedIn data.
In
LinkedIn's own announcement about the acquisition
, they said "The acquisition of Connectifier, announced this afternoon, will further strengthen our core products and accelerate our product roadmap, leveraging powerful machine learning-based searching and matching technology to help recruiters and hiring managers find the perfect talent fit".
I guess we'll just have to wait and see what happens next and how the acquisition will help us.
LinkedIn's Q4 2015 Earnings are Out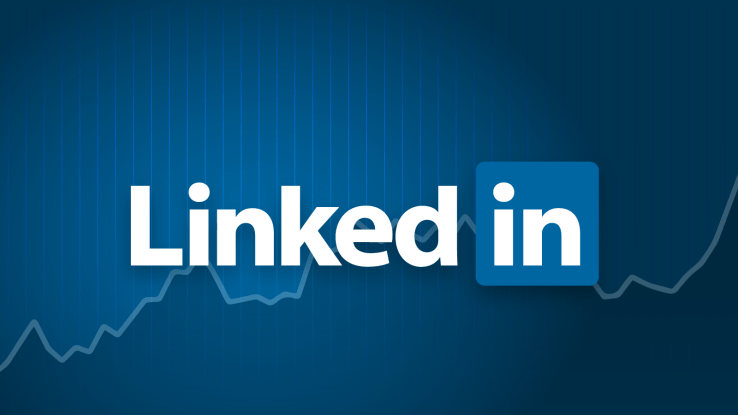 In other LinkedIn news, last Thursday saw the announcement of LinkedIn's financial results for the fourth quarter and full year of 2015. According to CEO Jeff Weiner, Q4 was "a strong quarter for LinkedIn, bringing to a close a successful year of growth and innovation against [their] long-term roadmap". In fact, the latest quarter surpassed expectations:
LinkedIn brought in $862 million in the fourth quarter, compared to Wall Street predictions of $858 million, and a 34% year-over-year increase from last year. Adjusted earnings per share was 94 cents, well above the 78 cents expected.
Talent Solutions: Revenue (inclusive of Learning & Development) increased 45% year-over-year in the fourth quarter to $535 million and increased 41% year-over-year to $1,877 million in 2015.
Marketing Solutions: Revenue increased 20% year-over-year in the fourth quarter to $183 million and increased 28% to $581 million in 2015.
Premium Subscriptions: Revenue increased 19% year-over-year in the fourth quarter to $144 million and increased 22% year-over-year to $532 million in 2015.
The company says it now has 414 million members (20 million of which are based in the UK), with 100 million unique visitors each month. More than half of those active users (57%) are on mobile.
Unfortunately, LinkedIn stock took a beating in after-hours trading right after the announcement, losing almost 30% of value after the company predicted revenue and earnings for the current quarter and for all of 2016 would be less than what analysts were forecasting. The prediction caused after-hours investors to bid down the stock to about $135, from its New York close at just over $192.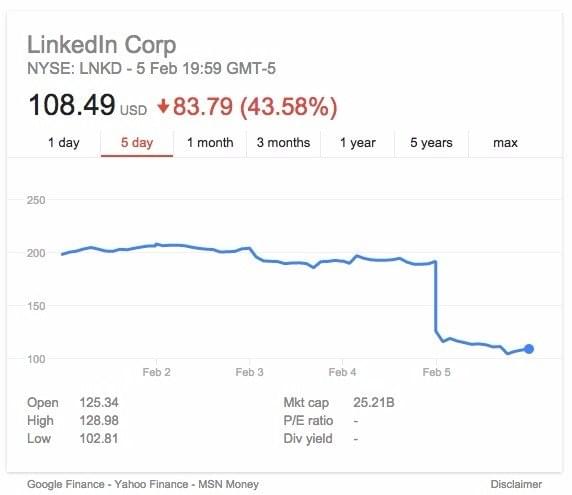 LinkedIn have said that revenue for Q1 2016 is expected to be $820 million and adjusted earnings per share will be 55 cents. For the full year, revenue is forecasted to be about $3.6 billion. The company say their focus in 2016 will be on "investing intelligently in our core member and customer value propositions to capture the large, addressable opportunity ahead of us", while Jeff Weiner says; "We enter 2016 with increased focus on core initiatives that will drive leverage across our portfolio of products".
WhatsApp Hits 1 BILLION Users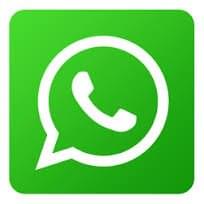 It's been a big, big week for the folks over at WhatsApp, this week saw the announcement of 1 billion users. The milestone was announced on WhatsApp's official blog last Monday.
This means that WhatsApp acquired around 100 million users between now and September 2015, when the company reported to have 900 million active users. Even more interesting, is the fact that in a profile of the instant messaging service released by WIRED Magazine two weeks ago, WhatsApp was said to have 990 million users. That means that in the space of just two weeks, the app has added 10 million users – an impressive feat! So, it will be interesting to see if the company can keep up this pace as their user base grows bigger and bigger.
Meanwhile, our own Global Recruiting Survey results (announced in last week's webinar), saw a massive shift in the percentage of recruiters who now use messaging tools like WhatsApp within their recruitment process. In fact, there has been a 40% decrease in the number of recruiters saying that they don't use any messaging tools. A sizeable 25% of recruiters now use WhatsApp to contact and engage with candidates, while 55% use Skype.
Gmail Hits 1 BILLION Monthly Active Users Too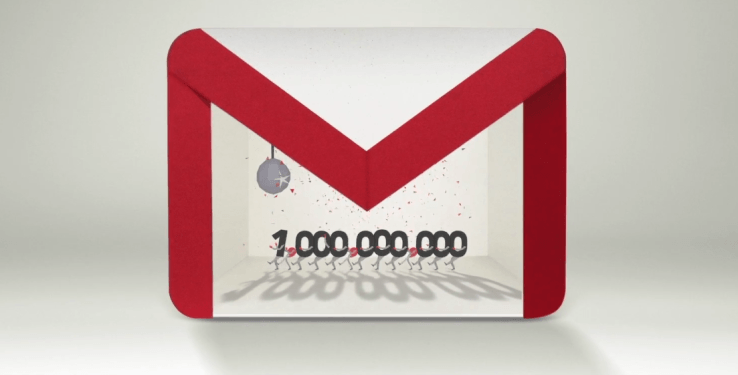 Proving it's status as a superior email tool (particularly in our opinion), Google announced last week that its Gmail email service now has more than 1 billion monthly active users. That's up from 900 million the company announced during its I/O developer conference last May and up from 425 million in 2012.
With this, Gmail joins six of Google's other popular projects, including Search, Chrome, Android, Maps, YouTube and Google Play that all also have more than a billion active users.
Introducing Interviewed: A Product that Helps You Find Top Candidates in a Stack of Resumes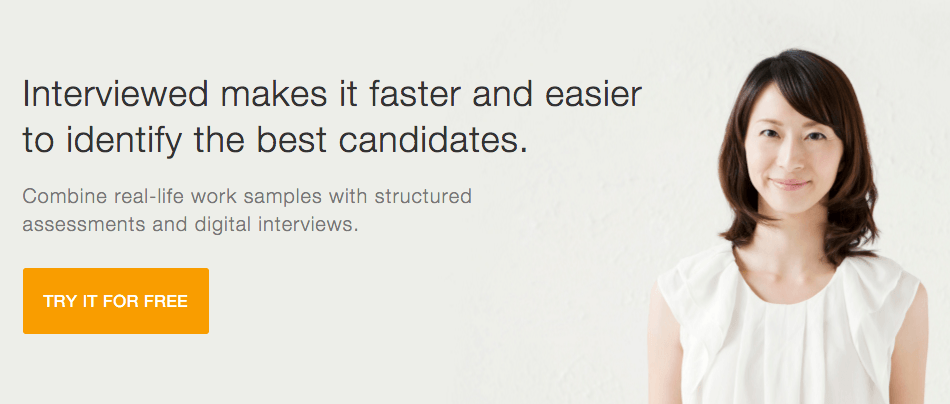 When you're sitting looking at a stack of resumes in your ATS, it can be pretty hard to guess who's going to work out and who's not. Reviewing resumes, doing manual phone screens, and unstructured interviews are not only costly – they're not very predictive. Then you have assessments and work samples, which studies have found to be the most predictive method of hiring, but unfortunately, the world of assessments hasn't caught up to modern technology – it's 2016 and some of the leading assessment tools are still asking candidates to spend 90 minutes answering multiple-choice questions to get an entry-level job. This is completely insane.
That's where Interviewed comes in. Interviewed, a new job simulation tool that can help you identify great candidates, lets you set bite-sized, 10-20 minute work samples where the candidate actually does the job she's applying for. For example, if you're applying to be an analyst, Interviewed will test your skills within Excel. If you're applying to be a tech support rep, Interviewed will put you on the phone with a difficult customer, so the hiring manager can hear you in action. All of this is automated by their technology, so recruiters don't invest their valuable time phone screening a thousand candidates, or manually grading a hundred Excel take-home tests. Pretty sweet huh?
Beyond assessments and work samples, Interviewed also offer structured interviewing as a service. They'll go into RPOs or large employers who receive 200-300 plus resumes per opening and help build a process from top-of-funnel-application to new-hire onboarding that saves money, is more predictive, and crucially in today's diversity-focused market, significantly reduces bias.
For more information on what they do, check out Interviewd's website here.
Slack Releases Latest Diversity Report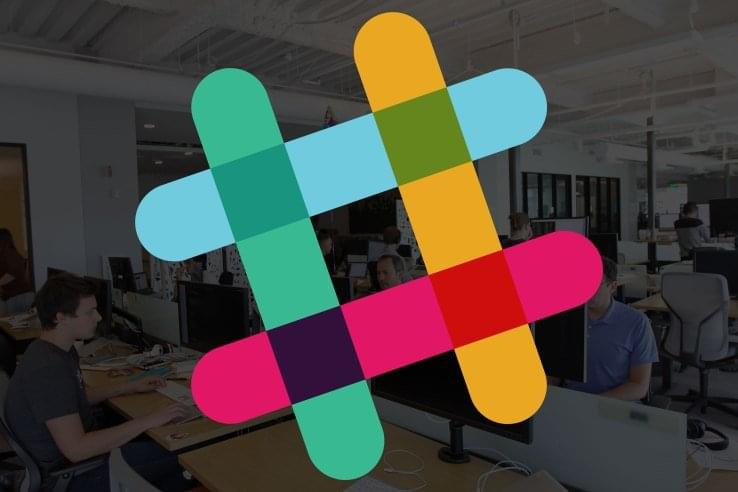 Slack, which released its first diversity report in September 2015, has provided an update on its data because it "got a lot bigger very quickly," changed its survey methodology to be more inclusive and has seen a shift in its diversity data, according to the Slack blog.
Today, Slack's engineering department in the U.S. is 8.9% African-American, up from 7% in September. In technical roles, which include product, design, QA, engineering and technical account managers, 6.9% of Slack's department is black. Company-wide in the U.S., Slack is 4.4% black. Slack's Hispanic population company-wide is 5.6% and 6.1% in technical roles.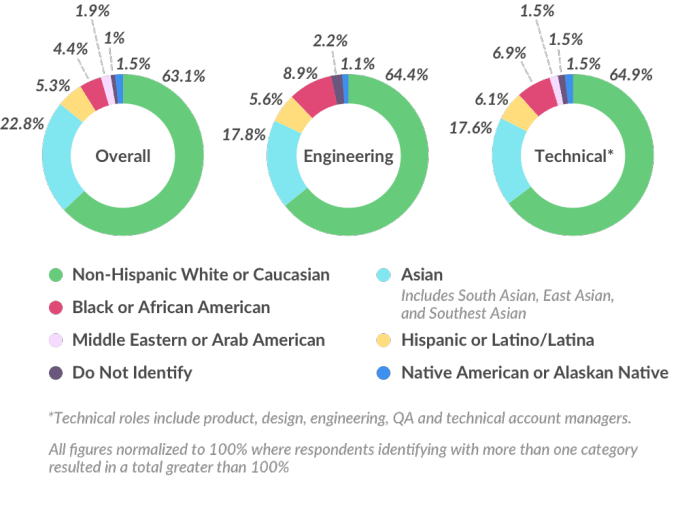 "Often not reported among tech companies is the intersection of race and gender," Slack wrote. "Looking at women within underrepresented people of colour (Native, African-American/Black, Hispanic/Latina (also frequently referred to as underrepresented minorities or "URMs") we found that 9% of our engineering organisation in the US report in these categories."
Something else companies often don't report is the population of LGBTQ people. At Slack, its LGBTQ population grew from 10% of its global workforce in June to 13% in December. All seemingly positive results aside, Slack, like every other tech company, still has work to do.
"For example, while there are women leaders in our engineering and technical organisations, there are still no people of colour in engineering, product or design leadership who are URMs," the company writes. "This is a glaring omission for a company where 13% of the global engineering organisation are URMs."
In order to combat that, Slack, like Facebook, will implement the Rooney Rule — a requirement to interview minority candidates for leadership roles — into its recruiting process for senior level leadership roles and its board of directors.
"Tinder for Recruiters" Gains £7 million Investment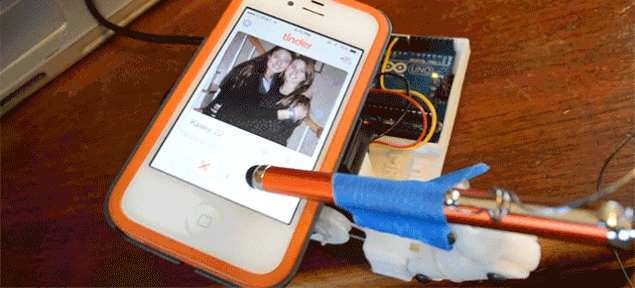 The 'left-swipe-for-no, right-swipe-for-yes approach' to dating popularised by Tinder, has taken the world by storm, and now it seems that the speedy algorithm for propositioning potential dates has been reworked into the recruitment industry.
Job Today, an app designed to filter candidates through location and availability, has already made waves in Europe, having processed over 2 million job applications in Barcelona, Madrid, London and Paris. But last week, the app secured a huge $10 million (£7 million) in investments to fuel further European expansion, according to Recruitment Grapevine.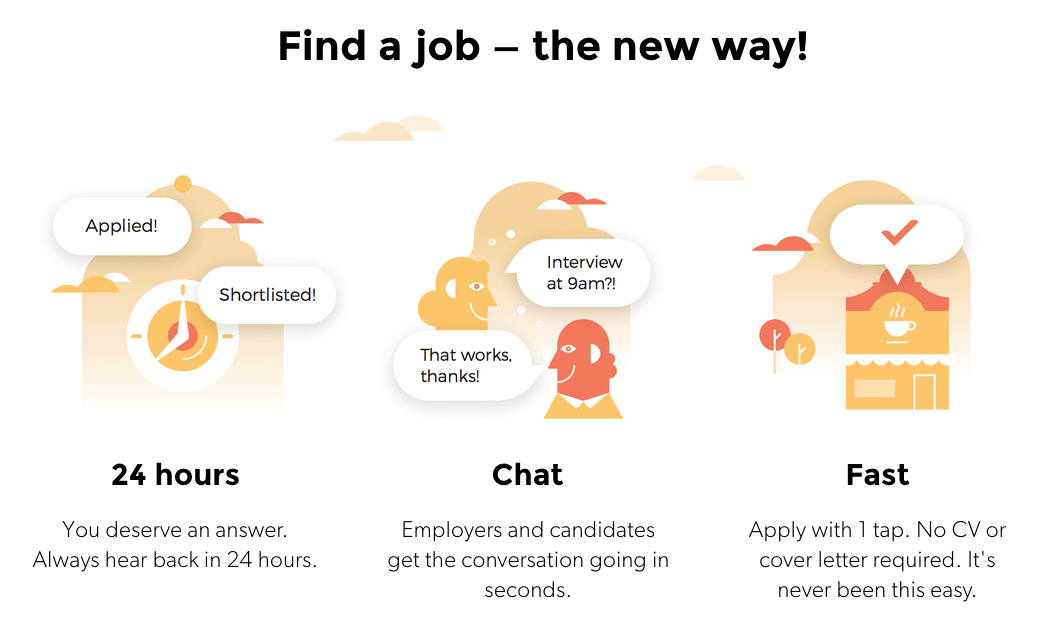 Job Today is the brain child of Polina Montano, who ran a chain of Shell petrol stations in Luxembourg. In an interview with Bloomberg Business, Montano explained that he found it hard to find quick replacements for staff who called in sick. "The existing recruitment process does not serve the small business market," he explained.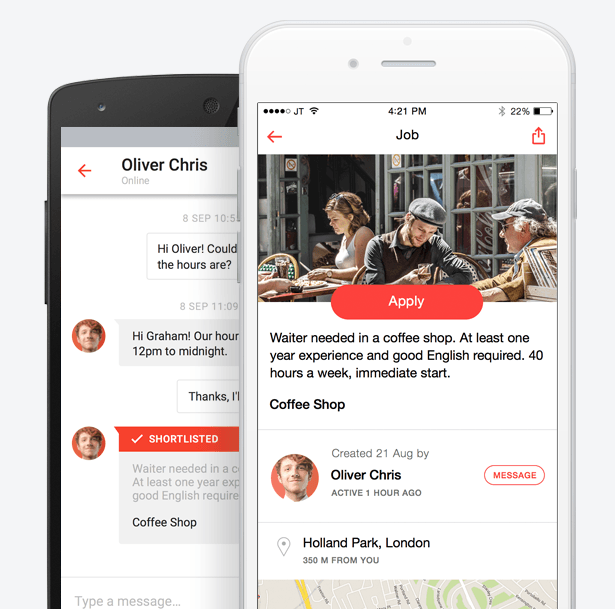 The app allows employers to swipe left and right on candidate CVs, whilst also providing a messaging system to open up lines of communication between candidate and recruiter. Download the app for Android and iOS.
Download the app for Android and iOS.
One Word to Get Your Candidates Hired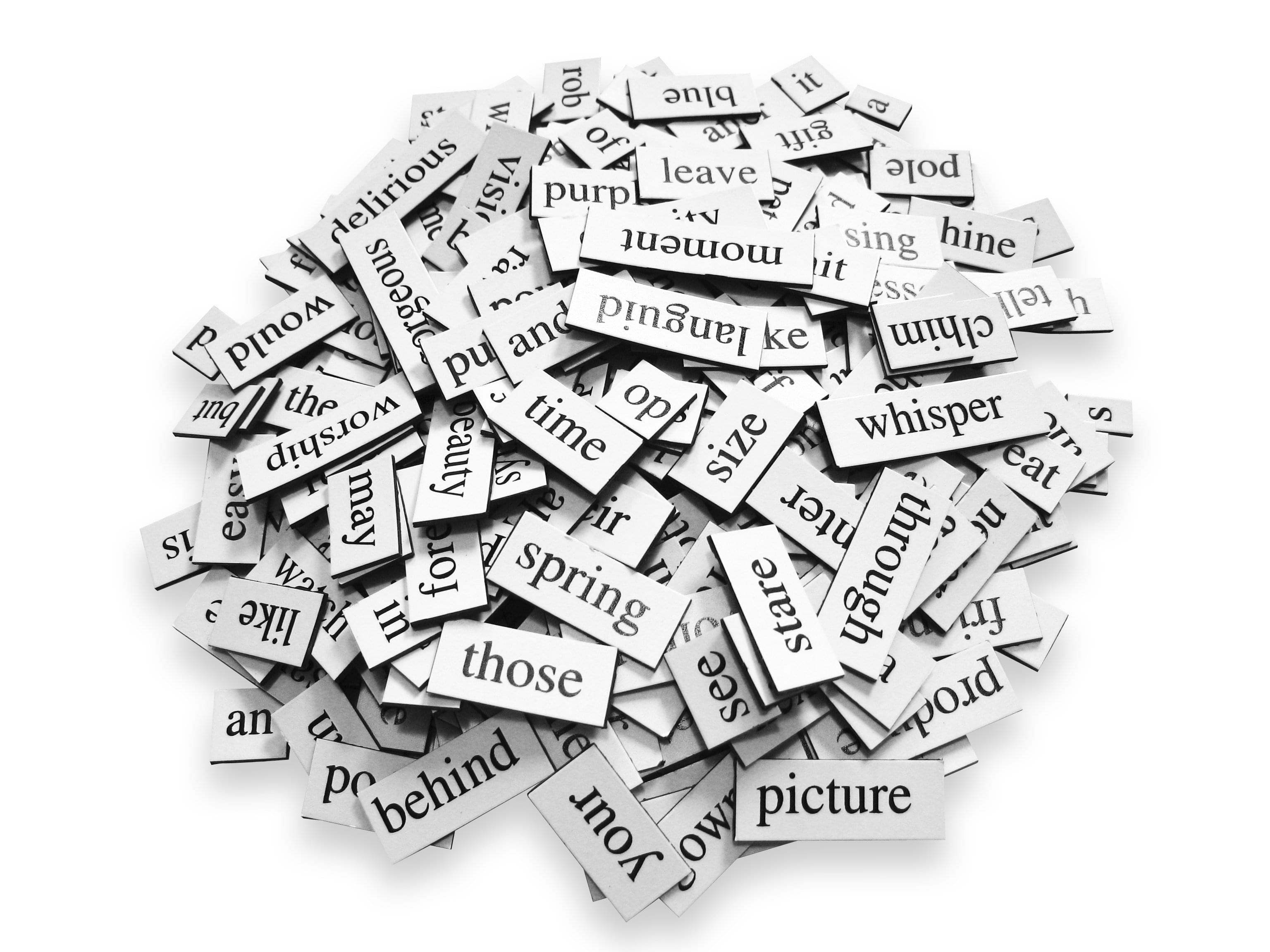 As an agency recruiter, ensuring that your candidates have the right skills for the role is a good start, but according to one recruiter there is one word that can ensure they succeed in securing the role.
Erica Seidel is the Founder of The Connective Good, believes that there is one word that can make a huge difference in how prospective employers read your candidates' CVs. After all, getting your candidates hired is not just about the jobseeker's experience, but also about how their knowledge is presented.
The magic word is 'which'. According to Seidel introducing the word "which" will give candidates' CV depth and substance as it will put their "accomplishments and responsibilities into context." More importantly, 'which' will demonstrate your candidates' "unique approach" to their work and, "perhaps most important of all, the results they bring."
She explains that while a bullet point such as "Led global sales conference" may be good, the sentence, "Led global sales conference, which united 200 sales leaders from five countries for the first time in order to share their cost-saving practices" is much better. "Now we know what the conference achieved," Seidel says, which is extremely important in demonstrating to clients how a candidate will do in a role.
Find out how the likes of IBM, IKEA and Siemens
drive hiring excellence with SocialTalent
---