Keep up with the latest hiring trends!
8 Fascinating Recruitment News Stories - 14th September 2015
In the news this week:
SHRM Survey Reveals 2/3 of Companies Made Social Media Hires in the Last Year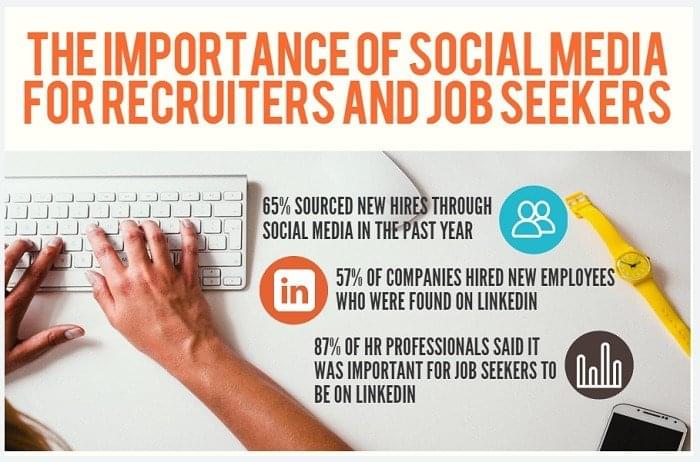 Two-thirds of all companies have sourced new hires in the last year from social media, that's according to a new study conducted by SHRM (Society for Human Resource Management).
The research, conducted in collaboration with Ascendo Resources, looks at the importance of having a social media presence for job seekers, as well as social media strategies HR professionals use for recruitment.
Overall, 87% of HR professionals said it was either very or somewhat important for job seekers to have a social media presence on LinkedIn, and 83% agreed it was important to be on a relevant professional or association social networking site. In the past year, nearly two-thirds of organisations (65%) had hired new employees who were sourced through social media sites:
Important takeaways:
65% of the responding companies had hired new workers from social media sites.
LinkedIn was by far the most heavily used social recruiting site, with 57% of the respondents sourcing at least one hire from the site in the last year.
Facebook, the largest social media platform in the world, came in a distant third behind professional or association networking sites.
87% of the HR professionals deemed LinkedIn "somewhat" or "very important" for job seekers to have a presence on the site.
96% of respondents felt that having a LinkedIn profile was exceptionally important for job seekers looking to find careers in communications, media, and public relations.
Only 11% of respondents felt it was "very important" for hourly workers to have a profile.
64% of companies outsource some or all of their recruiting.
The top reason for outsourcing recruitment was the speed of hire/need to hire quickly.
Social media could help recruiters find passive candidates who might not otherwise apply for traditional job postings (preach!).
However, HR professionals not currently using social media for recruitment may find it useful to add it their recruiting toolkit (duh!).
To download a copy of the full report, click here.
US Unemployment Rate Drops To 7-Year Low

The US Bureau of Labor Statistics revealed last week that the US unemployment rate has dropped to its lowest point in seven years. August's unemployment rate was 5.1%, down from July's 5.3% – the lowest level since April 2008.
However, new job creation was the lowest since March. Employers added 173,000 new jobs last month, almost 50,000 fewer than economists were expecting. The biggest gains in August came from hiring in education and healthcare. Government education hiring surged as 22,900 new jobs were added to national payrolls. Healthcare increased by 40,500, with hiring by ambulatory services such as doctors' offices and home health care, adding 21,100. Hospitals added 15,900.
There were also significant gains in jobs at bars and restaurants (+26,100), financial services (+19,000), and in professional and technical services (+14,500), a sector that includes computer services and management and technical consulting. Temp grew by 10,700. Manufacturing lost 17,000, most of that coming in the non-durable goods area where food manufacturing was off by 6,500 jobs.
Unlike in previous months when the unemployment rate declined because people gave up looking for work and dropped out of the labor force, in August more unemployed found jobs. The labor force participation rate was unchanged at 62.6%.
This Woman Called Out a Lawyer for His LinkedIn Message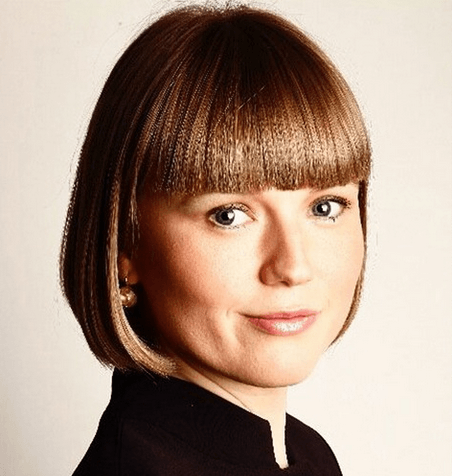 A British barrister who received a message from a male lawyer complimenting her "stunning picture" on LinkedIn has criticised him publicly for his "sexist" and "misogynistic behaviour."
Charlotte Proudman, 27, called out 57-year-old Alexander Carter-Silk, a partner at Brown Rudnick, on Twitter after she got a LinkedIn mail from him about the profile photo she uses on the social network:
How many women @LinkedIn are contacted re physical appearance rather than prof skills? @Jessica_Asato @ObjectUpdate pic.twitter.com/YglDA1JdEX

— Charlotte Proudman (@CRProudman) September 7, 2015
Proudman, who is currently studying for a Ph.D., has since been inundated by people praising her response to the message and sharing similar experiences:
@CRProudman @LinkedIn @ObjectUpdate I changed my LinkedIn profile photo to an uglier one so I'd get fewer creepy men adding/messaging me — Mandeer Kataria (@womens_rea) September 8, 2015
@CRProudman I've had the same thing on LinkedIn from a renowned barrister, even had 3 messages in the same day from him about my picture! ????

— roseameliax (@roseameliax) September 9, 2015
@CRProudman I've had a few similar messages on my LinkedIn..it's just wrong! — the word on fashion (@word_on_fashion) September 8, 2015
"I just thought another sexist message and I've received many of them from professionals through linkedIn who seem to treat it like Tinder," she told BBC 5 Live on Thursday about her reaction to the email. "I saw that he was a senior legal professional and someone from a very reputable legal firm and I decided I was going to respond to that message."
After sending the email, Proudman said she decided to tweet it to see how many other women had experienced something similar, finding herself "overwhelmed" by the response.
Carter-Silk has since apologised for sending the message in a statement sent to legal news website RollOnFriday saying, "most people post pretty unprofessional pictures on LinkedIn, my comment was aimed at the professional quality of the presentation on LinkedIn, which was unfortunately misinterpreted. Ms. Proudman is clearly highly respected and I was pleased to receive her request to link up, and very happy to instruct her on matters which [are] relevant to her expertise that remains the position."
4 of Tech's BIGGEST Companies are Currently Seeking "Heads of Diversity"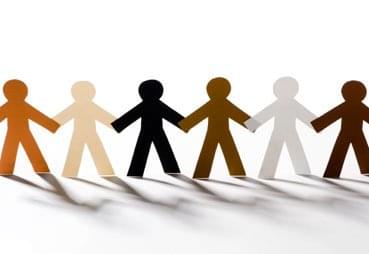 Airbnb, Asana, Autodesk and Dropbox are hiring. Each and every one of the four large tech giants are currently seeking to hire heads of diversity. A role Airbnb refer to as "a big job", and one which should "embed diversity and inclusion" into "day-to-day operations, practices, processes and employee development" according to Dropbox.
An admiral, example-setting move in times when diversity is the hot topic of the moment. Or is it? That's what Yelp Head of Diversity, Rachel Williams, is wondering. In an interview with TechCrunch.com, Williams mused "is that really a signal from the leadership that they're behind whatever strategies that person brings to the table?" She's not so sure.
"I took the job at Yelp because that's what that meant", she continued, but in the case of Dropbox in particular, Williams feels the move to hire a head of diversity is probably just a reaction to the drama that ensued when former Dropbox employee, Angelica Coleman, quit and made the following statement on Facebook back in June:
"I left Dropbox because as a black woman working on bettering myself, the tech industry doesn't give a shit. Even with the skills to do more, if I had stayed at Dropbox, I would have always had the submissive role of serving others and never calling the shots. Why? Because a white manager didn't want to see me do more."
She is just being far too cynical? TechCrunch.com writer, Megan Rose Dickey, decided to touch base with Paradigm CEO Joelle Emerson (who you'll hear more about later), to see what she had to say about the current race to acquire a diversity head at several big tech firms.
"I think companies are doing this because they're recognising that managing diversity and inclusion efforts is a full-time job, and not something that they should ask employees to do in their spare time." Emerson wrote in an email to TechCrunch. "When this happens, it tends to be employees from underrepresented backgrounds who are tasked with taking time away from their core responsibilities to also focus on diversity efforts, which may not be how they'd like to spend their time."
Larger tech companies like Facebook, Twitter, Square, Pinterest, Yelp, Apple and Google already have diversity leads in place.
"For me, the main ingredient is someone who actually comes from an underrepresented group, and that there's passion and support to do the work," Williams said. She encourages these companies to look outside the box when recruiting for and hiring a head of diversity. That could mean, for example, seeking out people who didn't attend Ivy League colleges or obtain a master's degree. She also recommends potentially hiring from within the company.
Once these companies hire a head of diversity, it's important to make sure that the work isn't limited to just human resources, Emerson said.
"Instead, the leader should facilitate and support diversity and inclusion efforts throughout the organisation," Emerson said. "Similarly, organisations should not 'check a box' once they hire for this role and assume that all of their diversity challenges will be naturally resolved."
Meet the 10 Young Professionals Who are Changing the Face of Recruiting & HR
According to LinkedIn, if you want to know how the world of HR and recruiting is changing, you have to find the people who are leading the change. So they did. The professional network, just recently released the first ever LinkedIn "New Wave" ranking (check it out), where they identified 150 people under the age of 35 who are changing the way we do business across several different industries worldwide. Of those 150, 10 are in the world of recruiting and HR, and are "transforming the way companies recruit and retain talent".
So let's meet these game-changers! In alphabetical order, they are: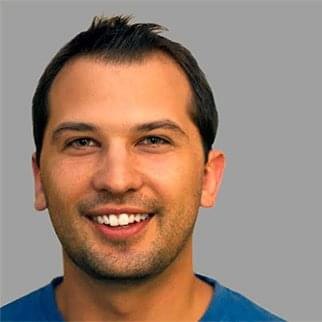 1. Mike Bailen
Director of recruiting at Eventbrite
When he was head of talent at Zappos in 2014, Bailen got rid of job postings. Instead, he told his recruiters they should be finding new hires through relationship building. Now he's doubling down on that philosophy at Eventbrite, where he's mapped out a plan to upend what he calls recruiting's "gauntlet."
"Lots of people apply for jobs, but only the top 1% make it through successfully and get hired," Bailen said. In his ideal world, 100% of applicants will get hired, because only the best will enter the process. One way he's making that happen: events, an often overlooked piece in hiring strategies. Eventbrite hosted 108 recruiting events last year, with executives and product folks talking directly to potential hires. Bailen says the strategy helps recruiters find candidates before they're applicants, saying "there is no better way to get to know a person then to meet them in person."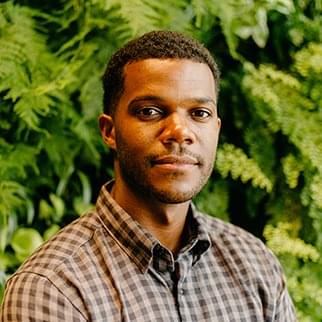 2. Porter Braswell
CEO at Jopwell
Companies often acknowledge that they need to do a better job of hiring minority candidates. Braswell and his co-founder, Ryan Williams, aim to help.
Their company, Jopwell, is a recruiting platform focused on connecting top companies with a diverse pool of applicants for positions ranging from internships to full-time jobs. Employers like McKinsey, Pinterest and Goldman Sachs (Braswell's old firm) use the service, which draws from more than 200 colleges.
Braswell, 27, wants everyone to feel like they can get to the top, not just the well-connected. "What keeps me up at night," he told LinkedIn, "is this terrifying feeling that we can always be doing more."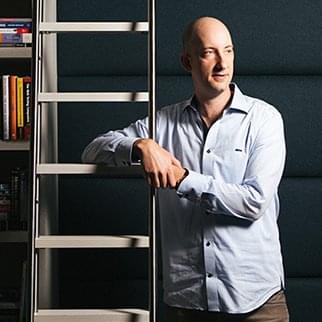 3. John Bunch
Technical advisor to the CEO at Zappos
Zappos is taking on one of the biggest and most radical organisational changes in corporate history: getting rid of bosses. It's embracing a management philosophy called Holacracy, which eradicates managers, replacing them with a flat, self-motivated, self-directed company structure. Bunch, 33, is the person tasked with implementing the overhaul.
He puts on 3-day seminars to train Zappos employees on life within Holocracy (a philosophy he believes is "the future of management") and helps to set new policies and procedures in the post-bosses world.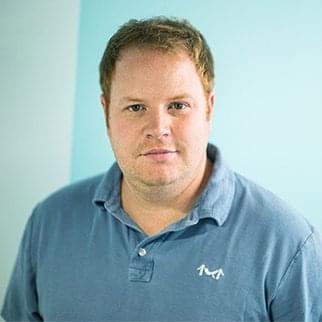 4. Parker Conrad
CEO and co-founder of Zenefits
According to LinkedIn, no one in HR embraces the title of "disruptor" more than Conrad, 35. His 2-year-old company, Zenefits, gives employers a free dashboard to manage payroll and other services while collecting fees from benefit providers.
His business is now valued at $4.5 billion and has racked up more than 10,000 clients.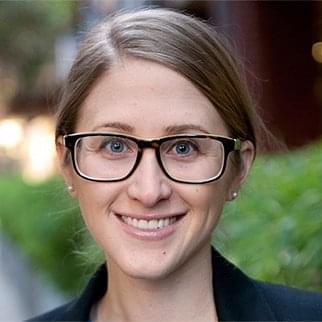 5. Joelle Emerson
CEO and co-founder of Paradigm
As companies battle to get women into top roles, many are turning to Paradigm – a startup founded by Emerson – to find biases in their hiring that they didn't even know they had. A perfect use case of Paradigm is Pinterest, which is relying on Paradigm to help get female engineer hiring rates up to 30% in 2016.
"I'm all about data, so if we create a new tool or intervention that has an impact we can measure, it's clear we've been successful," Emerson said. So far, Paradigm has landed high-profile clients like Airbnb and Slack. And yet, despite her success, founding Paradigm wasn't an easy jump for the 30-year-old Emerson, who previously worked as a women's rights lawyer.
"Moving away from a career path that I'd spent eight years planning for (and invested a ton of money in – law school is expensive!) to start my own company was a huge personal challenge," she said.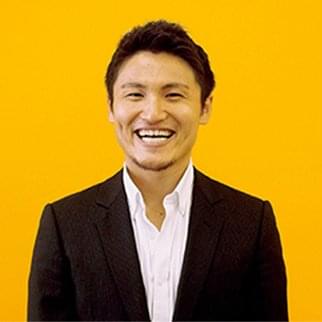 6. Taro Fukuyama
CEO and co-founder of AnyPerk
Fukuyama, 27, was living in his friend's car in a Taco Bell parking lot when he thought of AnyPerk. The company provides software that easily allows companies to add and track perks for their employees like discounted gym memberships or free vacations, along with negotiating good deals on said perks. Over 1,000 clients now use AnyPerks, including Cushman & Wakefield, Seamless and Birchbox.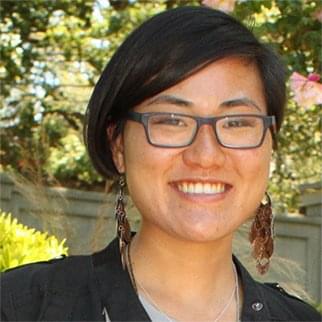 7. Sarah Nahm
CEO and co-founder of Lever
Startup CEOs and hiring managers routinely cite recruiting as one of the hardest parts of their jobs. But the challenge isn't just finding good candidates; it's also dealing with clunky HR tools.
Nahm, 29, is trying to make the process as seamless as possible with her start-up, Lever. The platform does everything from posting jobs to tracking feedback, with a UI even non-recruiters can put up with. So far, Lever is gaining traction with fast-hiring companies like GitHub and Box. And Nahm knows how to scale: She previously worked on Chrome at Google, helping it expand from 100,000 to 100 million users. Before that, she was writing speeches for Marissa Mayer when the Yahoo CEO was head of search at Google.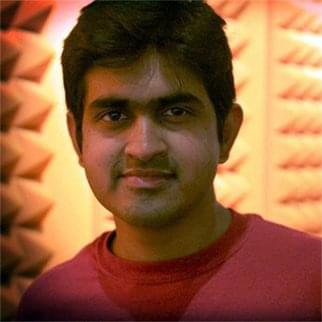 8. Vivek Ravisankar
CEO and co-founder of HackerRank
Career fairs can be good for companies, but a brutal environment for engineers. Ravisankar thinks he has a better method for filtering out brilliant minds. The 27-year-old quit his job developing Kindle software for Amazon to start what became HackerRank, which hosts coding challenges and contests for engineers. The results give Amazon, JPMorgan Chase and more than 1,000 other companies a new way to assess technical candidates.
The company's hoping to tease out "the high-school prodigy, or the programming genius in foreign networks." And it's certainly catching the eyes of investors, as HackerRank in July raised $7.5 million from the Japanese HR company Recruit.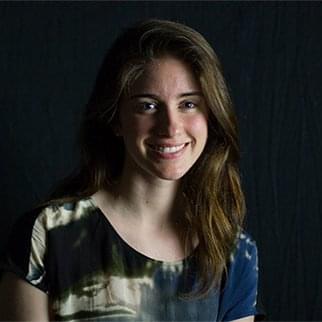 9. Rachel Saunders
APM program manager at Yahoo
At Yahoo, Saunders, 26, digs for information on prospects to make highly personalised pitches that reference hobbies, family and more. All of it worked, as her hundreds of personalised emails a month (to UI designers, front-end developers, etc.) saw a 60-70% response rate.
"Many recruiters focus on quantity before quality," Saunders says. "The best candidates respond when their individual work is acknowledged."
Saunders credits her previous job as a luxury salesperson at Hugo Boss with helping her hone her approach. Whatever the secret, Yahoo has noticed her talents, promoting her into a role where she recruits and transforms recent college grads into top-notch product managers.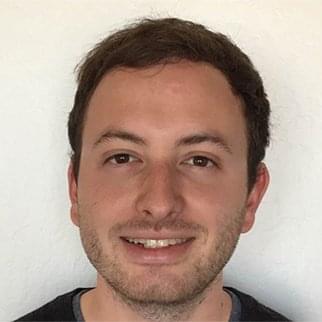 10. Daniel Yanisse
CEO and co-founder of Checkr
Yanisse, 26, is set on being the checker of record for the new workforce. Checkr automates, simplifies and speeds the process, conducting background checks for 300 on-demand companies — including Uber. Yanisse came up with the idea as a software engineer at a delivery company; he found checking on drivers to be a pain-point that he could fix.
Investors have taken notice, as Checkr – already backed by Y-combinator – raised $10 million from Accel Partners last year.
Students Create Innovative Job Site for Refugees in Germany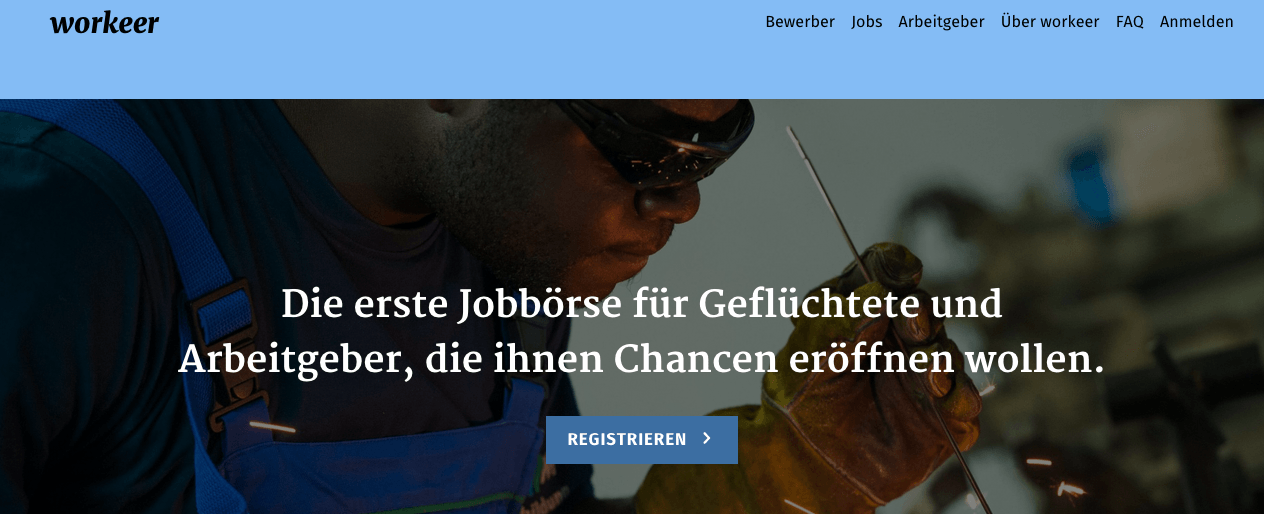 Two students from Berlin have created a website aimed to help find jobs for refugees that have travelled to Germany. The online marketplace, Workeer, is the invention of David Jacob and Philipp Kuhn and has been designed to be first point of contact between refugees and potential employers.
The site lists a whole host of varying types of occupations, from nursing to chefs, engineering to software developers, and allows businesses to post vacancies and positions online, advertising the skills their business requires and the amount they will pay – allowing the more skilled job seeker to conduct thorough job search.
Speaking on the issue, co-founder David Jacob explained to the German media that "refugees have better access to the internet than most people think". However, some users are quick to point out the hardships of securing any sort of work in a foreign country. One such applicant is Houssam Y, a law graduate from Damascus, who is primarily seeking a position related to his impressive qualifications, although he admits that he would take "an apprenticeship or any odd job – anything". He writes, "I don't want to live without work. I want to pay my way through life". And Houssam is not alone, as the site boasts many skilled workers including doctors, dentists, professors, architects and even biochemists.
Jacob and Kuhn are themselves looking to hire employees to help with their ever-expanding network. They write, "the great response to Workeer has meant that many job seekers and employees have registered. Many of them have created already exemplary filled profiles and job listings. However, there are many potential improvements to be made. We now want to build a team, which takes care of this bigger problem".
To find out more about Workeer and what they're doing to tackle the migrant crisis, click here.
Controversial New Recruitment Site Promises £5,000 Rewards for Referrals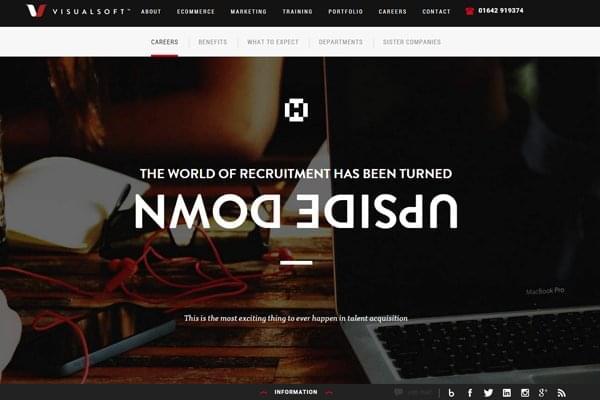 A new recruitment initiative has promised to turn the world of recruitment "upside down" by offering rewards of up to £5,000 for successful referrals!
Talent Hunter has been developed by the ecommerce firm Visualsoft and aims to turn everyone into talent hunters. On the site, any individual who makes a successful referral can receive a bounty of between £100 and £5,000.
Emma Hart is the HR Manager at Visualsoft (she's worked on the concept for the last 6 months) and say "we're absolutely delighted with the results and the response we've had from people since launching Talent Hunter. We never imagined it would get so much interest but jobs are getting shared really well and it's working exactly as we'd hoped. To date, we have 98 registered users with 4,330 people having viewed jobs, and it hasn't even been a week since Talent Hunter was launched!"
Visualsoft ran a promoted launch in the weeks before Talent Hunters went online. The promotion included having people's social media photos being turned upside down. However, not everyone is happy about the referral site. Hart mentions that some recruitment agencies have had strong opinions about the idea. Hart continues: "We anticipated that Talent Hunter might cause some controversy, but our intention was never to insult or offend recruitment agencies. In fact, some agencies have even signed up themselves to be Talent Hunters which is great. There are some good agencies out there who we have built good relationships with and Talent Hunter has given us the opportunity to work together again, just on terms that better suit our business and fees we are prepared to pay for a role."
Head of SEO, Head of Paid Search, Channel Development Manager, and Senior Online Marketing Account Manager are some of the vacancies posted on the wall.
People looking to collect the bounty have until 30 September to make referrals on the jobs posted on the site, go get crackin' guys!
GE Releases Hilarious New Recruitment Video Series
General Electric has launched a hilarious new series of recruitment videos where working for the company doesn't impress anyone. "What's the matter with Owen?" is the title of the series of recruitment videos released by the electronic manufacturer last week, and features Owen, a recently hired developer, breaking the news that he has started to work at GE to his loved ones.
Unfortunately for Owen, neither his friends nor family seem terribly excited about his new job. The reason being that none of them can get their heads around the fact that GE does more than manufacture things – a stereotype the company is still actively tackling to this day.
The first video shows how Owen tells his friends about his new job. They're really excited about his new career move, at least until he mentions that his employer is GE. Then his friends just stare at him. Owen tries to explain that he will be writing a new language for machines so that "trains, planes, you know, hospitals can work better." But it doesn't work. "So, you are going to work on a train," one of his friends reply. "No, not on a train. On trains," Owen tries. "You're not going to develop stuff anymore?" the friend asks:
Another video shows how his parents are really happy because they think Owen has started a job as a manufacturer. His dad even gives Owen a family heirloom to celebrate it: Owen's grandfather's old sledgehammer. Again, Owen tries to explain to his parents that he is still a developer, to which his father says "you can't pick up the hammer, can you?:
It's certainly an odd way to promote your company as an employer but it's innovative, it's funny and we like it very much!
Check out the videos and tell us what you think of them in the comments.
Find out how the likes of IBM, IKEA and Siemens
drive hiring excellence with SocialTalent
---