Keep up with the latest hiring trends!
8 Game-Changing Recruitment News Stories this Week - 18th January 2016
In recruitment news this week:
Introducing Glassdoor's New Job Search Experience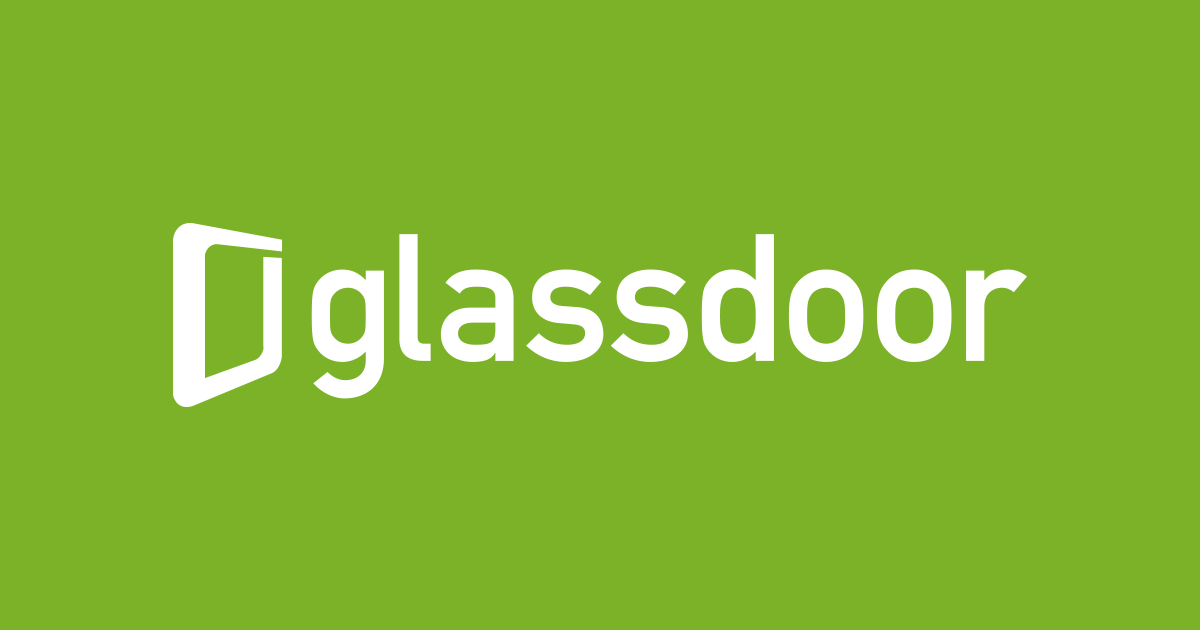 With 45% of people reporting that they are currently job searching, or plan to search for a job in the next year, it's a good time to be bringing out a new job search experience. Which is why Glassdoor have decided to launch their new, industry-leading job search experience, that will make "it easier and faster than ever before [for job seekers] to find the right job".
What makes Glassdoor's job search experience different to the myriad of other job ad experiences out there? A few things actually, but one of the most obvious is the fact that Glassdoor lets you stay in one window while receiving everything you need, including; browsing jobs, clicking through openings, seeing job descriptions, saving jobs for viewing at a later time, and being able to instantly apply to a job.
But Glassdoor have another trick up their sleeve! Traditionally, a job description doesn't offer you enough information to evaluate if a job is a good fit, but Glassdoor's new job descriptions incorporate employee generated content, such as company reviews and salary information, to help you quickly evaluate if a company is a good fit for you. Genius!
But it's not just job seekers who are excited about the new job search experience Glassdoor are offering. Recruiters and employers are also excited because it's helping them create a more effective recruiting pipeline. Thousands of employers have been using Glassdoor as a recruiting solution to showcase jobs and share more about their employment brands, for years. Now, employers can offer a differentiated job search experience that can help them stand out from competitors through branded content that shows job seekers what it's really like to work for their company – e.g. the holy grail of recruitment.
Find out more about ho the new job search experience works in the video below:
HackerRank Makes Technical Recruiting More Transparent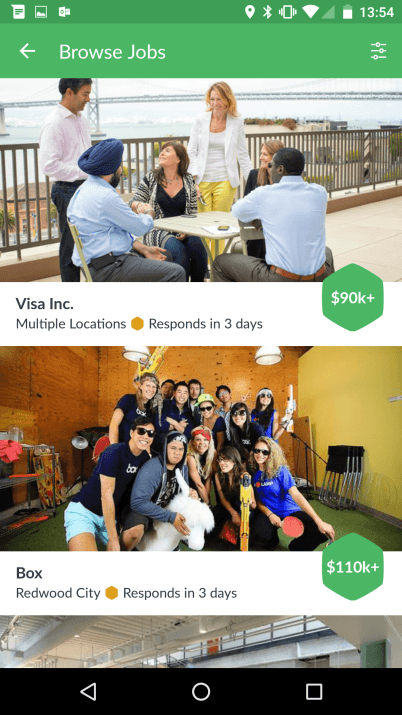 As I'm sure many of you can testify to, recruiting software engineers can be a massive headache for both startups and established companies. For a while now, HackerRank has tried to make both applying for these jobs and hiring the right talent a little bit easier. And just last week, the company took a major new step in this direction with the launch of HackerRank Job – a job search app that connects companies directly with software engineers who are looking for a new job.
Like all of HackerRank's products, HackerRank Jobs focuses on coding challenges. When you apply for a job, you get a coding challenge from the company and if you solve the problem to the company's satisfaction, you'll get a guaranteed interview call within a certain number of days (most companies on the service currently advertise a 3-day turnaround). If you didn't pass, the company will also notify you.
"When you are applying for a job, it's a very opaque process. How many times have you applied on a company's careers page with a resume and heard back? It's a complete blackhole process," HackerRank co-founder and CEO Vivek Ravisankar tells Techcrunch.com.
HackerRank is clearly trying to make the application process more transparent. Most of the companies that advertise on the platform also disclose the salary range for a given job. For example, Zenefits is currently looking to pay between $130k and $160k for a Python engineer with Ember.js front end experience.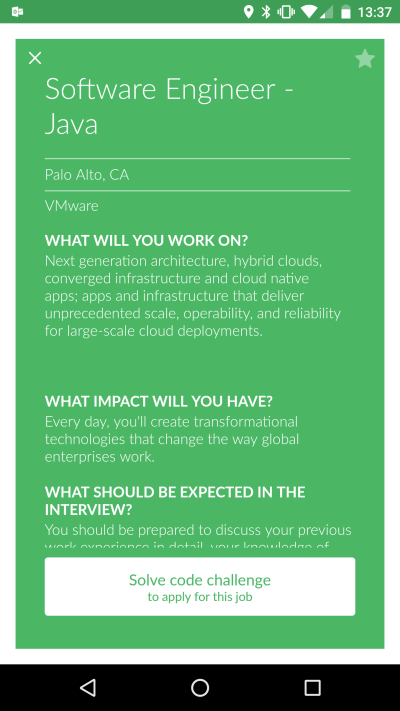 In total, about 40 companies ranging from Uber to Atlassian, VMware, Box and even some mobile gaming companies are already using the service.
The beauty of this new app for tech recruiters is that by making candidates take a coding test first, HackerRank will probably help whittle down the number candidates who are clearly not qualified for your job, yet were able to write the right buzzwords on their resume to get a phone interview.
Ravisankar tells Techcrunch.com that his company isn't currently charging for listings on the service, but in the near future, companies will have to pay. Instead of a set fee, though, HackerRank will charge as a function of the number of qualified candidates it gets. He also believes that this new service will become a big part of the company's revenue in a year or 18 months from now.
The service is currently open to companies in the San Francisco Bay Area, New York, and Bangalore, India, with additional regions being added in the next few months. If you're interested in giving it a go, the new service is available for iOS and Android, as well as on the web.
Hiring Managers are Holding Back Gender Equality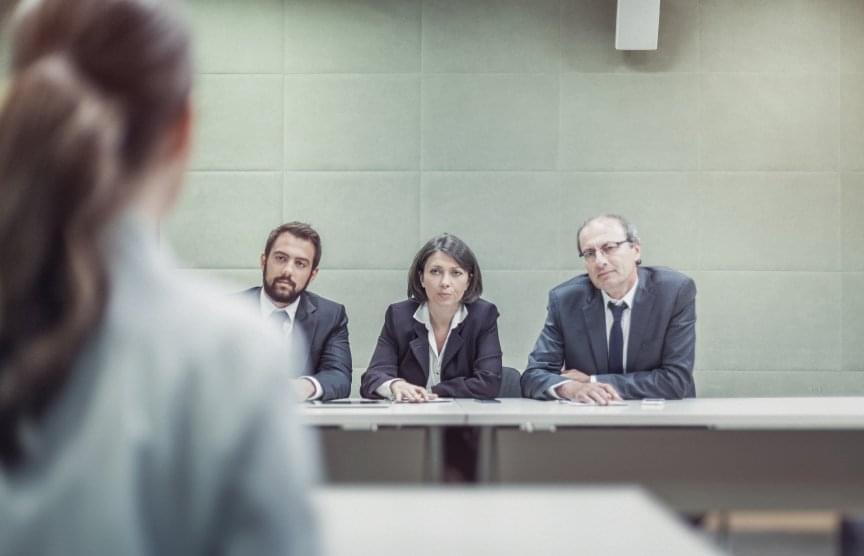 According to research by the Fawcett Society, those in charge of hiring (Hiring Managers and so-called "recruitment decision-makers") are proving to be a barrier in attempts to achieve a gender-equal working environment.
The poll found that those "responsible for recruitment decisions" are twice as likely (16%) as the general population (7%) to be against equality, and that those in charge of hiring, regardless of their gender, also believe they will personally lose out if equality between men and women increases – 14% said they would lose out. Only 4% of those not involved in recruitment held this view.
Sam Smethers, Chief Executive at the Fawcett Society, said: "A significant minority of managers – the 'barrier bosses' – are holding us back. They are the ones with the power over recruitment and their decisions are likely to be informed by their attitudes to equality. There are many progressive employers who are working hard to drive change, but if they are wondering what is holding up progress in their organisation this may explain why. Whether it is conscious or unconscious bias, this is discrimination in action. These are the people responsible for implementing equal opportunities policies yet 16% say they are opposed to the idea. This is bad for individual employers, because they are not recruiting or promoting the best people, and bad for the economy as they are holding women back, failing to use their skills and expertise."
49% also felt that men in top jobs would not make the required room for women.
"This is at the heart of it," Smethers added, "Despite the fact that men are overwhelmingly pro-equality a majority of people clearly believe that when it comes to the crunch, men won't move over unless they have to. This is why we need positive action and why quotas would make a difference. The argument has been won. We all want a more equal society but we also see that it won't happen on its own. We have to make it happen."
(RELATED: How Badly is Your Unconscious Bias Affecting Your Recruiting Skills?)
The 25 Professional Skills That Will be Hot in 2016
In order to determine what kind of talent will be in highest demand this year, LinkedIn analysed all the hiring and recruiting activity that occurred on LinkedIn in 2015.
This is what they found:
Introducing SmashFly: A Service That Looks to Snag New Hires More Effectively
Mike Hennessy thinks finding potential recruits is just like marketing — you have to keep them interested and snatch them at the right time. That's why he started SmashFly – a startup that manages inbound interest from potential recruits and keeps them engaged with a company that's eventually hoping to convert them to an employee.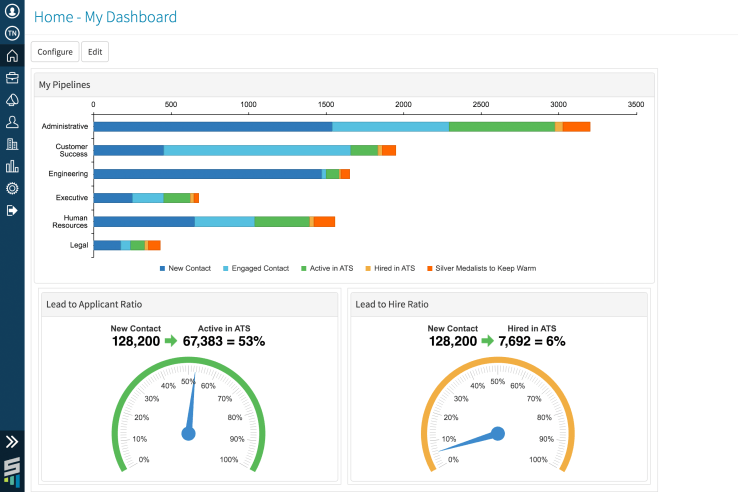 "Marketing is all about getting a brand out there. How do you find people? How do you move them through the funnel to the point where they become a qualified lead?" CEO Mike Hennessy said. "If you take the same funnel and apply it to recruiting, we're providing the top of the funnel. How do you find them, how do you attract them, move them through the funnel through a qualified lead?"
SmashFly starts by powering a company's career site. That page is built to engage potential recruits, wherever they are coming from — a tweet or a Facebook post or directly, for example. If the person decides to signal some kind of intent, like giving their contact information, SmashFly will continue to remind them with a combination of content marketing and communication from the company.
SmashFly has an overall pipeline of potential recruits that have signaled their interest in a role at the company. Then, all that "marketing" is fed into the service and automatically distributed throughout the pipeline that the company has built. It's designed to keep the connection with a potential recruit warm and active in case they decide they want to work at the company.
"The idea is that cold-calling is very problematic," Hennessy said. "When you publish information that's relevant to the audience, they become warm. They're more introduced to your brand and opportunity. Through that content marketing you can move that down the funnel to a better consumer experience when you do that versus when you pick up the phone and call people."
There are a couple challenges to this type of recruiting, however. There are other services that power job sites like Greenhouse, which help optimise the hiring process. And at a lot of companies, warm introductions trump applications — though, for SmashFly it's about getting the attention of recruits who might not want to join right at that moment.
(RELATED: How to: Use Recruitment Marketing like a Fortune 500 Company)
One of LinkedIn's Most Engaged Members: Military Veterans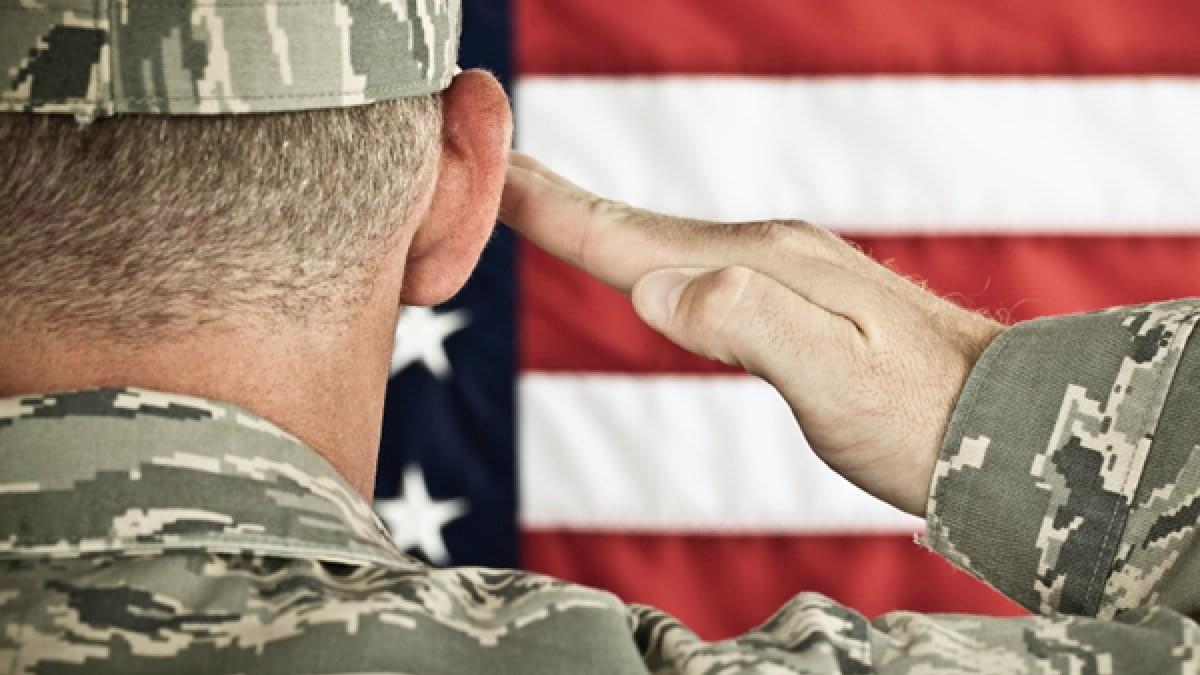 Take note Veteran recruiters! According to LinkedIn's own research, military veterans are one of the site's most engaged members.
LinkedIn currently have 2 million+ self-identified U.S. military and veteran members, a member base that is growing at roughly 300,000 members annually, and when analysed on how they interact with the Economic Graph, some interesting data points surface. For example, military and veteran members have, on average, 14% more connections than non-veteran members, meaning the military and veteran community is arguably "out networking" non-vets. Additionally, veteran and military members are very active within LinkedIn Groups, demonstrated by 55% more group views than non-veterans. This community is also following companies at rates 46% higher than non-veteran members.
Simply put: U.S. military and veteran members are LinkedIn power users.
Other data found that 56% of U.S. veteran members went back to school after service to get an education (of some form):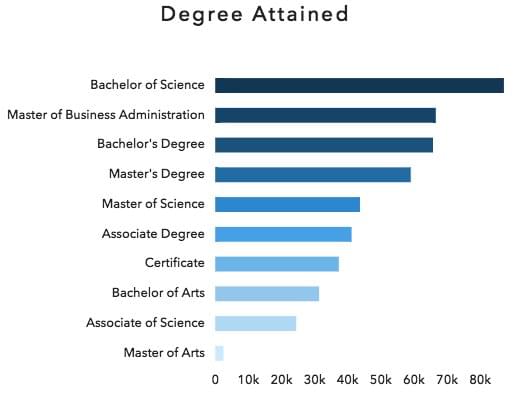 And that Information Technology and Services was the most popular industry among the site's ex-miltary member base: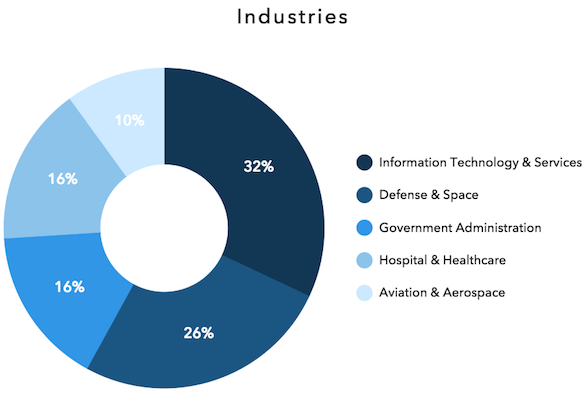 Hilarious Adele Parody Video Highlights Not-So Hilarious Graduate Recruitment Issues
Following the recent success of Adele's single Hello, one recruitment consultancy has decided to parody the video from the perspective of a recent graduate. GradTouch, a Manchester-based firm specialising in graduate recruitment, have used Adele's video to tell the story of a desparate  graduate and a long suffering recruiter respectively.
Amy Shaw, one of the two GradTouch employees who appear in the video, depicts the hardships of being a graduate with no job, being jealous of friends who have found a role and the fact that she has "no money to go out drinking." As a result, she begins to stalk an employer (Dan Doyle) who she sent her CV to, asking him to pick up the phone and hire her, or at least let her know that she hasn't been given the job.
The video is absolutely hilarious and has since been posted all over social media, with fellow graduates and current students praising the clip for its honesty. One Facebook user, commented: "I swear if I don't find a training contract, I'll call them all and sing this song", while  another said: "Probably should show this to employers".
Are these the 10 Strangest Job Interview Mistakes Ever Made?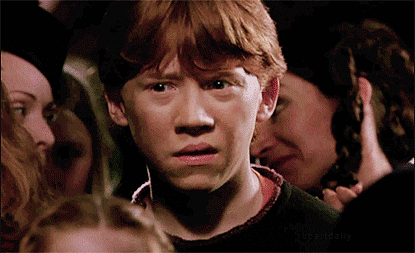 CareerBuilder has surveyed 2,595 hiring and HR professionals to find out what the oddest job interview mistakes candidates have ever made. The mistakes ranged from recruiters having their palms read by a self-professed psychic to a candidate blatantly stealing a photo from the interviewer's desk!
These behaviours didn't bode well for the candidates as the survey also revealed that 50% of hiring professionals know within the first 5 minutes of an interview if a candidate is a good fit for a position.
Check out the 10 strangest things people have done in job interviews:
A candidate took a family photo off of the interviewer's desk and put it into her purse.
A candidate started screaming that the interview was taking too long.
A candidate said her main job was being a psychic and tried to read the interviewer's palm, despite the interviewer attempting to decline the offer.
When asked what his or her ideal job was, the candidate replied that he or she wanted to become a "painter of birdhouses." The company was hiring for a data entry clerk.
A candidate sang her responses to questions.
A candidate put lotion on his/her feet during the interview.
When asked why he wanted the position, candidate replied, "My wife wants me to get a job."
A candidate started feeling interviewer's chest to find a heartbeat so they could "connect heart to heart."
A candidate came to the job interview, having a pet bird in his or her shirt.
A candidate conducted a phone interview in the bathroom – and flushed
Find out how the likes of IBM, IKEA and Siemens
drive hiring excellence with SocialTalent
---