Keep up with the latest hiring trends!
8 Pressing Recruitment News Stories We Need to Discuss this Week - 27th June 2016
In recruitment news this week:
Brexit and the Recruitment Industry: Where do we go from here?
So, Britain has voted to leave the EU. The decision has since sparked nationwide and worldwide debate on the impact this will have on a variety of issues including employment, the economy and life in the UK. And the debate is also being raged as to how the decision will affect the recruitment industry.
Recruitment Grapevine have curated a selection of thoughts on the issue from some of our industry's biggest players: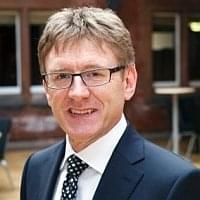 Macildowie
Ed Vernon OBE, Chairman at Midlands recruitment consultancy Macildowie, claims that the Brexit should be seen as an opportunity to try a new approach to business: "This is the will of the people and the decision to leave the EU now creates an opportunity to pave the way for new approaches. I am optimistic about the determination and commitment of business leaders across the Midlands and the UK as a whole to succeed."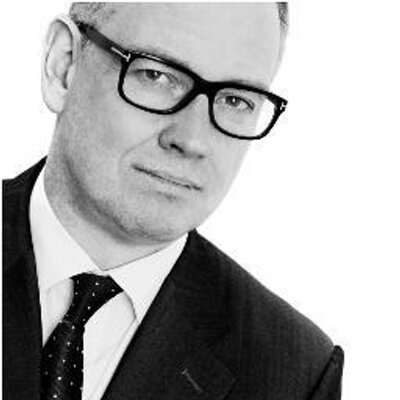 Recruitment & Employment Confederation
The REC's Chief Executive Kevin Green comments: "The vote to leave the EU is likely to usher in a challenging period for British business and for the UK labour market in particular. Our data has shown a slowdown in hiring as we approached the referendum. We expect to see this period of uncertainty continue. We need to ensure that British businesses continue to be able to get the people they need to fill the jobs available. Access to talent is absolutely vital to sustainable economic growth and prosperity. In sectors such as healthcare, education, hospitality, construction and manufacturing, workers from the EU are vital and any change to our immigration system needs to recognise that."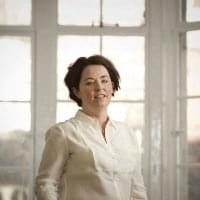 Hasson Associates Recruitment
Sinead Hasson, Founder of Hasson Associates, explains the impact she believes the Brexit will have on smaller recruitment firms: "As the owner of a small business the outcome will have a very real impact on my business and on the industry I recruit for.  At Hasson Associates we recruit for the market research and insight industry, it's an industry reliant on the knowledge and experience of people not just here in the UK, but across the whole of Europe"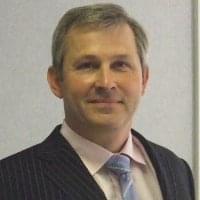 Meridan Business Support
Mark Mitchell, CEO of Meridan Business Support, labelled last Friday as a "sad day for the UK." He comments: "As a country we will become less relevant. In the years to come, I expect we will experience a significant lack of investment in major industries as other countries won't want to trade with the UK. Brexit means we are isolating ourselves and we may not seem favourable to other countries".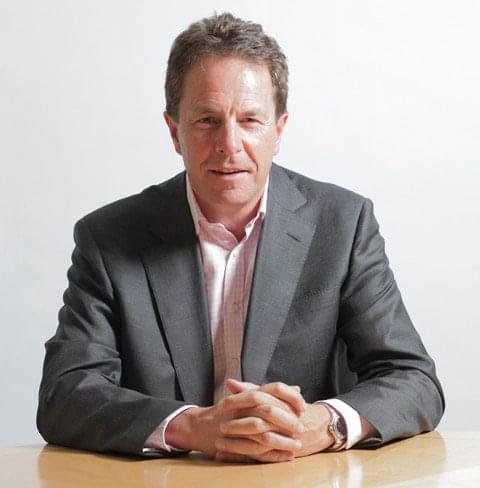 CIPD
Peter Cheese, the CIPD's CEO, believes it's important that the government and UK businesses take time to properly assess the long-term impacts of any decisions that they take going forward: "The impact of a 'leave' vote is much bigger than simply changing the political landscape of the UK. It stands to have a significant impact on the world of work and future planning within organisations. We need a broad and thorough consultation between government, organisations and employees across all sectors and representative bodies. The CIPD will play its part in these necessary consultations drawing on our strong base of evidence and experience of the world of work. It's important that the government takes the time to really understand the impact of any proposed changes and works with businesses to minimise risk to individuals, organisations and the economy".
He continued: "For most businesses, the immediate impact of this historic decision will be limited as major changes won't be able to occur for a while. However, employment law, immigration and the ability of employers to bring the right skills they need into their business were key themes focused on in the campaign that will potentially be subject to change going forwards, and these things will no doubt be on employers' minds".

Argyll Scott
John Hunter, Argyll Scott's CEO, discusses the importance in protecting UK jobs following the fall in stock and impact on the UK market: "Whilst it is too early to tell what the short-term and long-term effects of this significant result will have on the UK employment market, Argyll Scott encourages politicians and business leaders to act decisively and responsibly to protect UK jobs, support UK based businesses and to secure the global mobility of talent. We will look to collaborate with fellow recruiters to work with government advisers and policy makers to ensure the UK's future employment legislation continues to protect workers and enable businesses to secure the best talent to drive their future success and in turn that of the wider UK economy."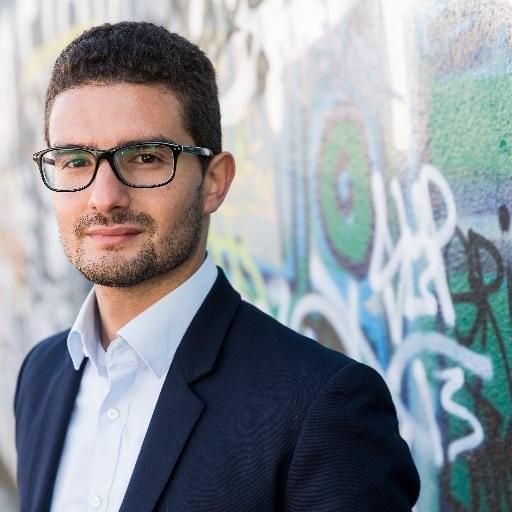 Indeed
Mariano Mamertino, an economist at Indeed, hopes the recruitment industry will not suffer from restrictions on the free movement of overseas workers: "After months of tortuous, recruitment-sapping uncertainty in Britain's labour market, the Brexit verdict will deliver more of the same. A further, prolonged period of doubt will do little to encourage employers who have already delayed making hiring decisions to come off the fence. In the immediate term, some employers who deferred recruitment during the referendum campaign may now start to hire if they decide they can wait no longer. But the wider outlook remains hard to read, despite Mark Carney's pledge to do whatever it takes to prop up the UK economy. June's official unemployment figures showed the jobless total reducing slightly, but the UK economy's rate of job creation is fragile at best. In the longer term, crucial decisions will need to be made about what sort of labour market we want in Britain. UK employers have benefitted from the ability to recruit talent from overseas, and many Britons have seized the opportunity to live and work in other EU countries. While it's unlikely that the shutters will suddenly be brought down on the English Channel, the free movement of workers has clear economic benefits – and it's essential that British businesses can continue to be able to get the people they need to fill the jobs available. If Brexit is allowed to interrupt the flow of talent to the UK, Britain's loss will be Ireland's gain if skilled workers are lured by its dynamic and English-speaking labour market instead. So those tasked with the delicate job of negotiating the Brexit must ensure that a non-EU Britain enjoys the trade ties and access to European markets and talent that Norway and Switzerland do."
What are your thoughts on how the Brexit will affect the recruitment industry? Let us know by commenting below or getting in touch on Twitter @SocialTalent.
World's First VR Recruiting Experience Launched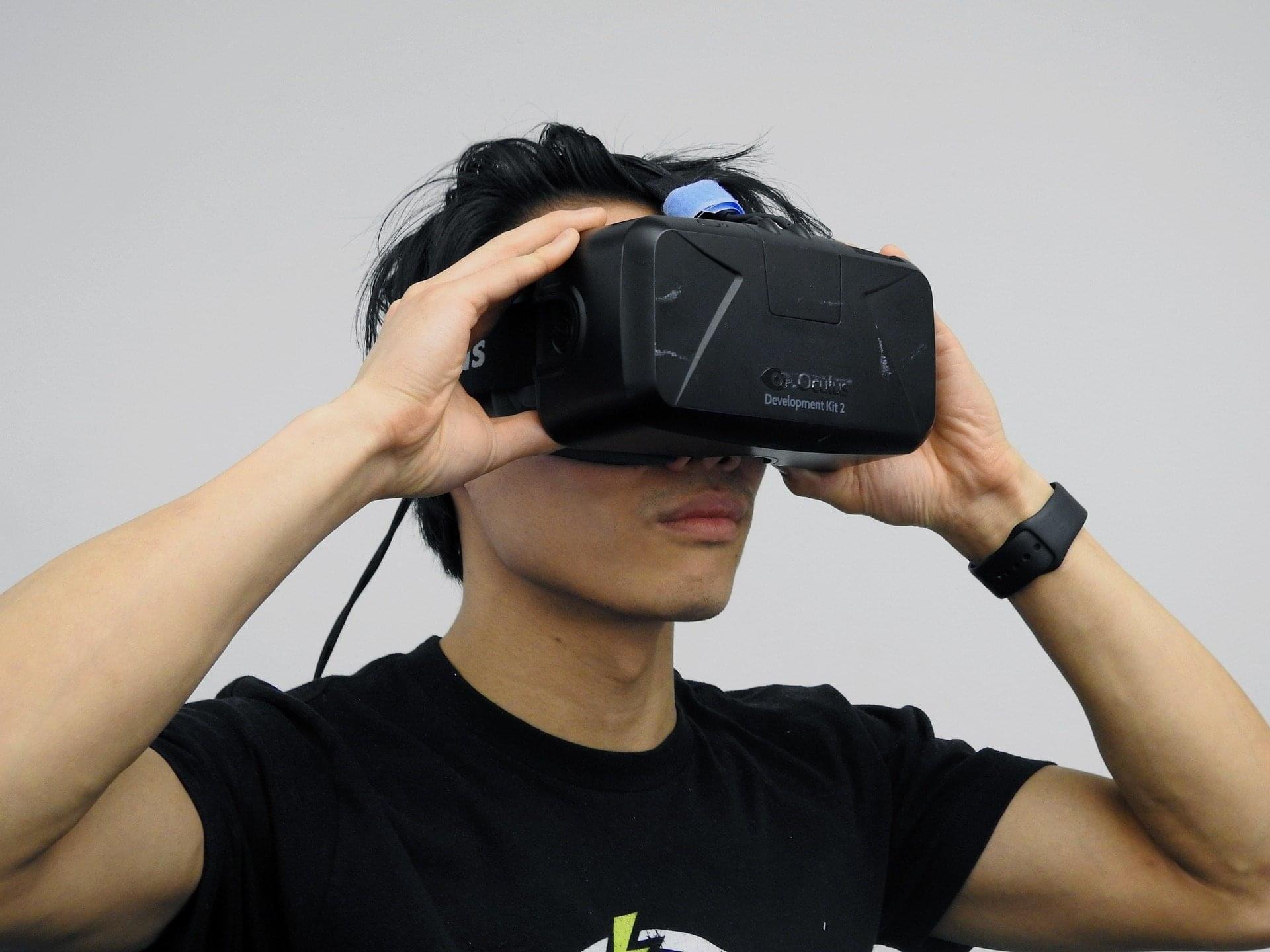 According to Statista, the number of active virtual reality users is set to hit 171 million by 2018, and no industry is immune to its advances – not even recruitment. Which is why Meritocracy, the European platform that optimises the recruiting process, announced the launch of its new virtual reality tool which is available on the Meritocracy platform.
The pioneering recruitment platform has partnered with Samsung Italia to beta test the new capability, which will enable organisations to effectively communicate in detail what it is like to work inside a company, what the workplace environment is like, and its overall vision and ethos to attract the best fitting talent to its team. And all through hugely engaging new tools, such as its 360° video.
Carlo Barlocco, President of Samsung Italia, says: "VR is destined to become an essential platform for businesses worldwide. We're rapidly heading towards a world where everyone has the opportunity to live and share experiences virtually, as if they were physically present in the moment."
Riccardo Galli, Co-Founder of Meritocracy, adds: "Meritocracy was born out of the urgent need to remove the perceived wall between companies and their potential candidates worldwide. With this new novel approach to visualising information with VR, we can capture the true essence of a business in the most transparent way to reveal an honest reflection of that company culture. It also enables us to support businesses by allowing them to present an accurate depiction of its values and goals in a captivating way."
According to Recruitment Buzz, the partnership will be "a significant step towards testing the huge possibilities of VR in the world of recruitment and talent acquisition". And we couldn't agree more. In fact, we believe this unique approach to attracting candidates will ultimately help companies to really boost their employer branding efforts by enabling them to communicate a clear picture of their corporate culture and to showcase what makes them unique and desirable.
If you're interested in signing up for a FREE 360° video experience, click here.
The Muse, Raises $16 Million for Next-Gen Career Site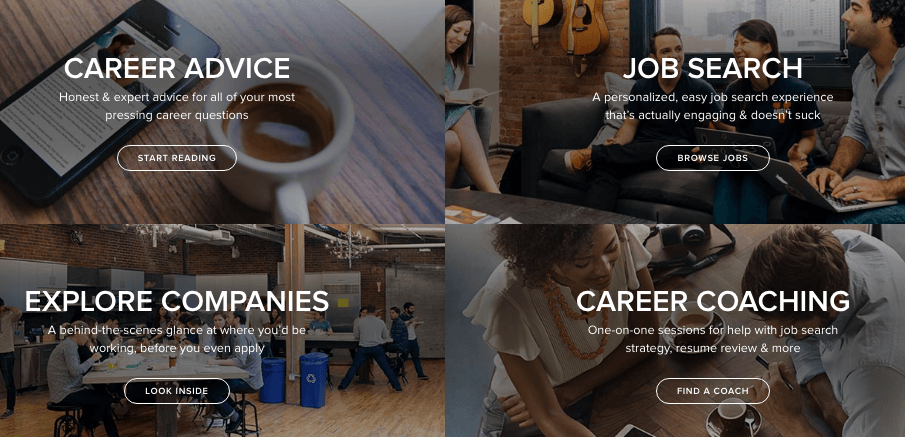 The Muse, a New York-based career site that offers job opportunities, skill-building courses, coaching, and video profiles meant to show what it's like to work at different companies, has just raised $16 million in Series B funding. And the company intend to use it to continue building out their next generation career site that offers users much more than just the opportunity to find a job.
According to the site's co-founder and CEO, Kathryn Minshew, there are now 50 million people using The Muse every year to browse jobs but also to take advantage of their alternative career offerings including; taking classes, booking coaches and consuming content – all of which aims to help them with their professional development.
"In people's careers, sometimes before they find a new job, they need advice or guidance or to learn a new skill. So "Coach Connect" is our first step toward building out skill and professional development," Minshew told Techcrunch about one of the site's most unique offerings – a coaching scheme. The site also offers employers the opportunity to give the site's users recommendations around career-related products and services. "Deloitte, for example, sponsored an article about how to go from a military to a civilian career that was authored by an employee of theirs who has done it," continued Minshew.
So, who are the primary users of this next generation site and how does Minshew feel about the future of her business with this new funding? Well, the platform's users are largely women — 65% of them, in fact. More interestingly, is how young the user base is too — 50% of users below age 30, another quarter of them in their 30s, and the rest age 40 and over. Both factors are apparently very good for business! "When women find The Muse," says Minshew, "they'll come back and tell us, 'We told 15 people,'" about the platform". "[We've] created a community that [trusts us]".
Of their younger audience, she said "We think it's fantastic news for us". "A lot of companies turn to us [to help fill] entry level roles".
The site currently lists 500+ corporate profiles including Wells Fargo, Goldman Sachs, Marriott, The Gap and Bloomberg. But Minshew sees an even brighter future for The Muse ahead: "We see a massive opportunity in helping individuals navigate their career. When I look ahead, a big part of our potential is helping funnel members of our community to the right online class, the right coach, the right job, or the right piece of content," something she believes will ultimately help them beat out larger competitors like LinkedIn: "LinkedIn is a failure as a lovable consumer product. It's a transactional resource. And I think its acquisition will only accelerate those trends."
Could this all-encompassing approach to finding people a job be the next big thing in recruitment? Watch this space!
Instagram Doubles Monthly Users to 500 MILLION in 2 years
On June 21st, Instagram hit a rather big milestone. The visual app now has over 500 million users – twice its count from 2 years ago – and it added the last 100 million since September 2015, faster than the previous 100 million.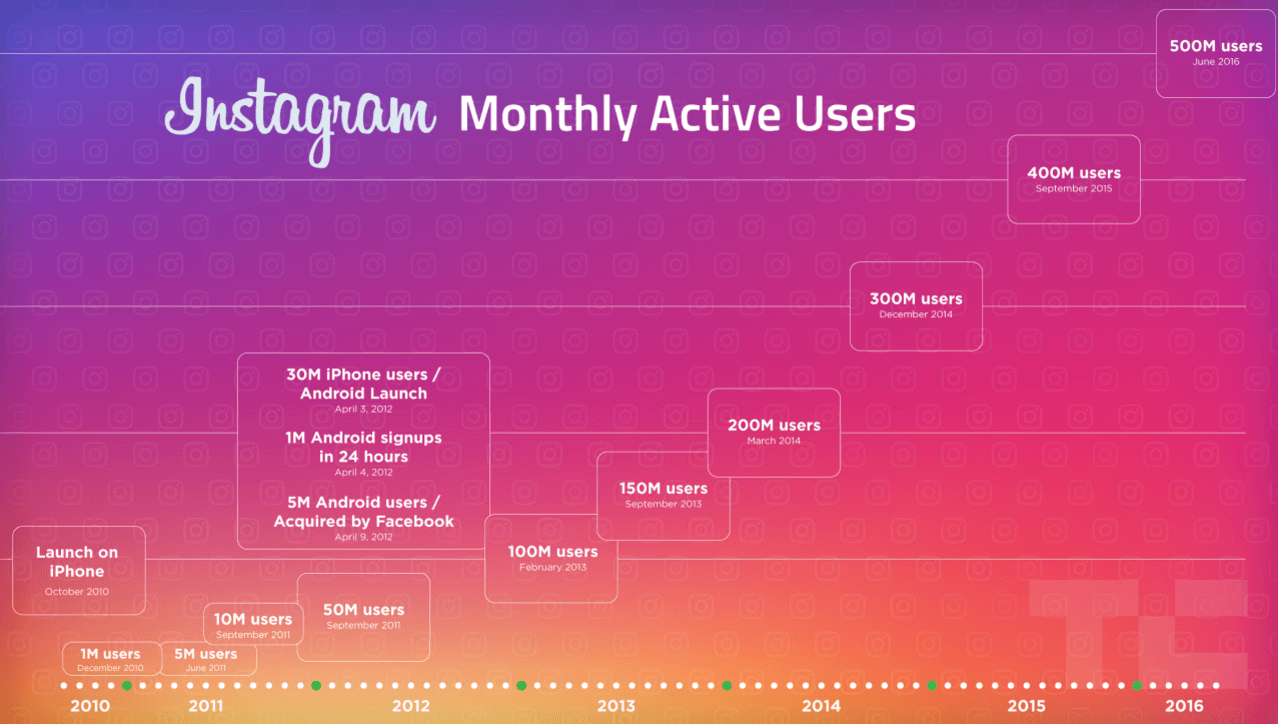 But perhaps the most important stat is that Instagram now has 300 million daily active users, proving it's become a true addiction, not something people just occasionally check.
That means it's definitively bigger than Twitter, which Instagram surpassed at the end of 2014, and has stalled out at 320 million monthly users. It's also now twice as big as Snapchat, which is making its own bold claims to advertisers.
When asked how Instagram reached its new milestones, the company told TechCrunch it's growing really well in certain foreign countries, and has gotten good at connecting new and old users with interests like food and sports through Explore, which now feature Snapchat-esque curated Spotlight collections of the best videos around a theme or event.
In the past year it announced a marketing partner program, built calls to action, extended video ads to 60 seconds, began showing video view counts to court ad dollars, reached 200,000 advertisers, introduced video carousel ads, and opened dynamic retargeting. Most recently, it launched official business profiles with analytics and the option to instantly turn posts into ads.
"Snapchat might be the place for off-the-cuff sharing you won't care about tomorrow, and Facebook might dominate messaging. But Instagram has become the permanent online presence of the next generation," says TechCrunch, and we couldn't agree more!
Sale & Marketing are LinkedIn's Most Engaged Users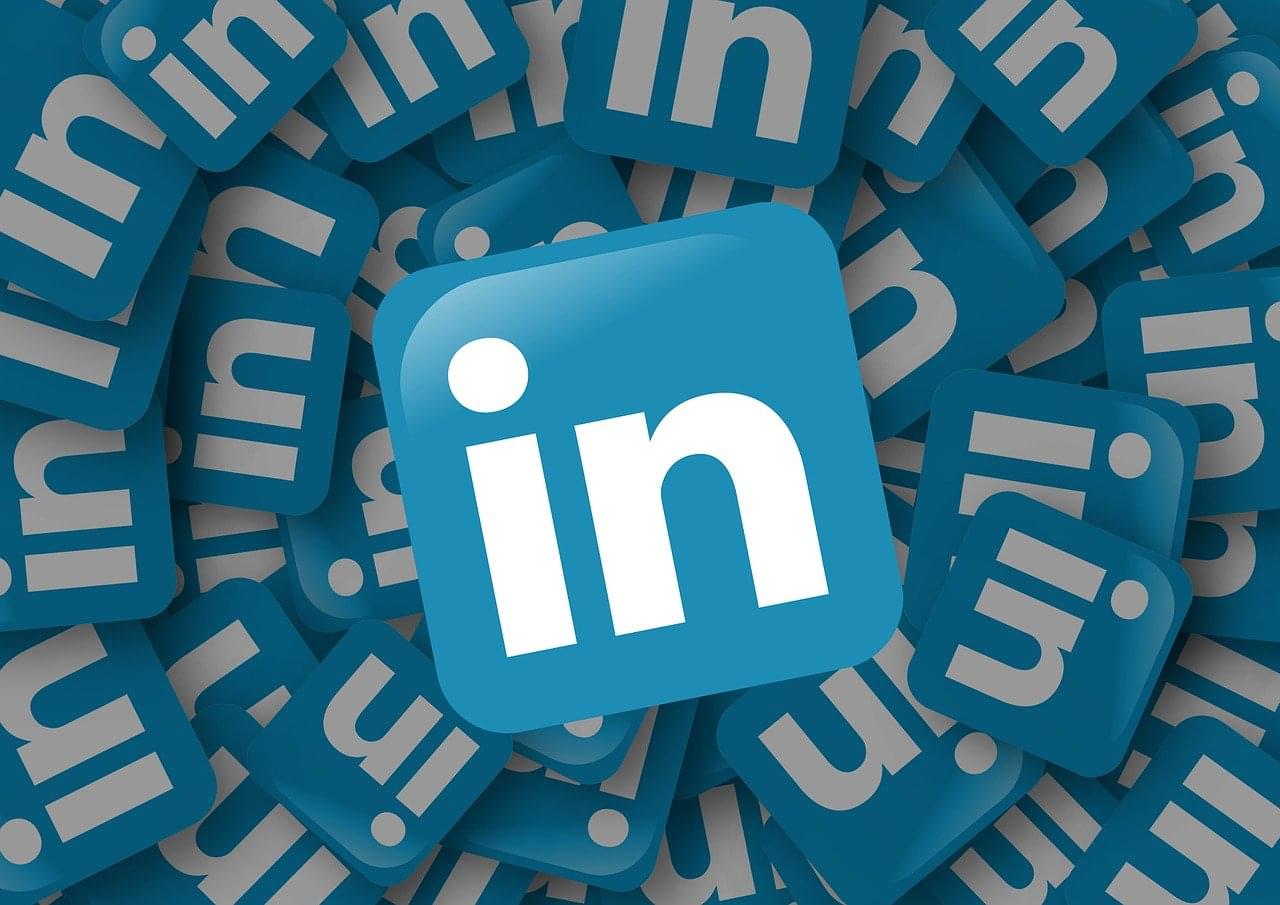 According to a recent report by Robert Walters, sales and marketing professionals are the most active users on LinkedIn, with 87% claiming they would use the site to find a new job, compared to just 74% of respondents from other sectors.
What's even more interesting (particularly for recruiters) is that 75% of sales and marketing professionals also considered LinkedIn an important tool for researching a company before an interview, compared to just 62% of respondents across other professions. In fact, the study found that LinkedIn was considered a more important source of information for sales and marketing professionals than online review sites (61%), video content (36%), and Twitter (14%)!
Ed Glover, Associate Director for marketing recruitment at Robert Walters, commented on the results: "Given the growing importance of digital marketing it is perhaps unsurprising that marketing professionals are among the most enthusiastic about using digital and social platforms in their job search. A thorough knowledge of online social networks is increasingly a necessity for marketing professionals, with sales professionals also needing to be adept at using these tools as a mean to connect with new clients and markets. It makes sense that these digital skills transfer to jobseeking when professionals in these fields are looking for a new role."
Dartmouth Graduated More Women than Men in Engineering This Year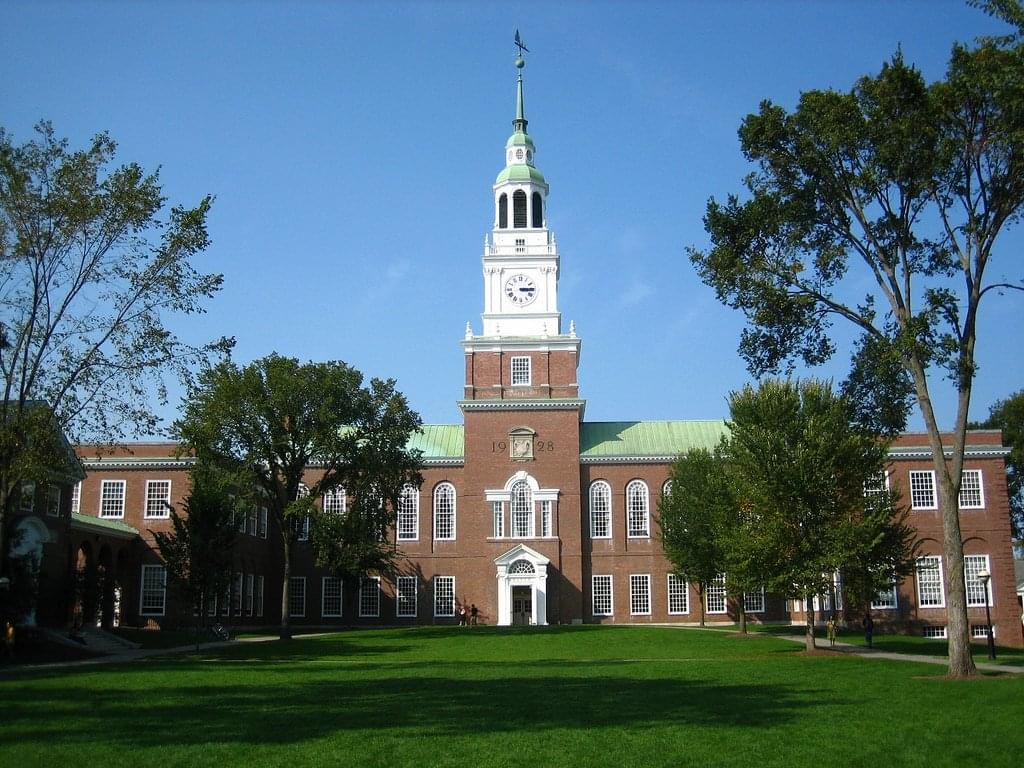 A massive congratulations has to be given to Dartmouth University this week because they just became the first national research university to graduate more women than men in the engineering department.
Yes, while more women have been entering into engineering in the last several years – and women made up 37% of the class in Dartmouth's engineering school in 2015 – in 2016 a whopping 54% of the class was made up of women. That's 34% higher than the national average.
Dean of Engineering at Dartmouth, Joseph Helble, attributes the dramatic rise not only to providing students across disciplines with entry-level engineering courses, but also to "building a diverse population of role models" within the school. The move helped female students relate to successful mentors in the department and encouraged them to consider a career in engineering.
"We've been able to attract more students, and especially women, by letting them use engineering to solve real-world challenges," Helble said. "They quickly learn how their creativity and engineering skills can make a real difference."
Channel 4 Reveal More Details on New Recruitment Reality Show
Ever looked at the smash hit TV show First Dates and thought "I wish there was a recruitment version of this show!"? Well, if such a thought has ever crossed your mind, Channel 4 are delighted to inform you that their new show The Interview is coming to a screen near you in July.
The new 5-part series will film organic interactions between the candidate and employer through using carefully concealed cameras and applicants recruited through real advertisements (in fact, it's the first time that the producers of a 'fixed-rig' documentary show have been unable to cast the main players). The interviews will be for two separate roles in two different companies in each episode. The interviews will be filmed in an office building in Westminster, but employment law will prevent the production company from choosing the candidates they prefer.
The Interview's Co-Executive Producer Simon Dickson, who has overseen shows including First Dates, One Born Every Minute and The Hotel, says: "This programme is the first documentary series of its type that has not been cast. People are frequently accused of casting people who work well on television. We realised before making this series that we couldn't do anything with that. We had to completely relinquish control over the bit of the process that we are good at doing which is picking individual stories. It was a massive leap of faith not to do that."
Dickson also revealed to RadioTimes.com that a "couple" of candidates from the series have expressed discomfort with how they will come across on television: "A couple of people have said they wish they had done better and we are going to discuss with them what their contribution looks and feels like. No one has an automatic right to withdraw consent from a programme of this type. But at the same time if we felt it was going to be prejudicial to someone's well-being we would consider not broadcasting them".
"Everybody will get a phone call before their episode airs. I think they are very brave letting us film the process. They are stressful. Putting cameras on that process will, I am sure, have done nothing to put the candidate at ease. But at the same time this method of filming, once the process is underway, people tend to forget that the cameras are there."
CV Lands Candidate Role WITHOUT a Single Interview
21-year-old Sumukh Mehta from India, has been offered an opportunity to intern at GQ London without even having an interview after impressing the editor with his resume – a 20 page magazine.
Yes, after creating some 160-odd résumés for MBA graduates as a way to earn money while in college, Mehta decided to do something a little different for himself and made this:
The design of the magazine-style CV replicates that of a GQ editorial spread, with the front cover and inner pages including stylised shots of Mehta, a contents page, an editor's letter and articles complete with stories about his life, work experience, education and his hiring pitch:
He told Buzzfeed: "I wanted to work at GQ because I wanted to work at a place where I will be able to use my marketing knowledge as creatively as possible." It took 3 weeks for Mehta to get the "magazine" ready and once it was he sent it via courier to GQ's offices in New York, London, and Mumbai. Mumbai's GQ editor loved it so much he even Instagrammed it! But it was the UK Editor in Chief that decided he needed to get Mehta on board.
But while Mehta is still trying to figure how to get himself to the UK to claim the internship, he is glad his efforts paid off!
Find out how the likes of IBM, IKEA and Siemens
drive hiring excellence with SocialTalent
---