Keep up with the latest hiring trends!
8 Recruitment News Stories to Get You Thinking This Week - 27th October 2015
In the news this week:
The Future of Recruiting: Roadmap 2016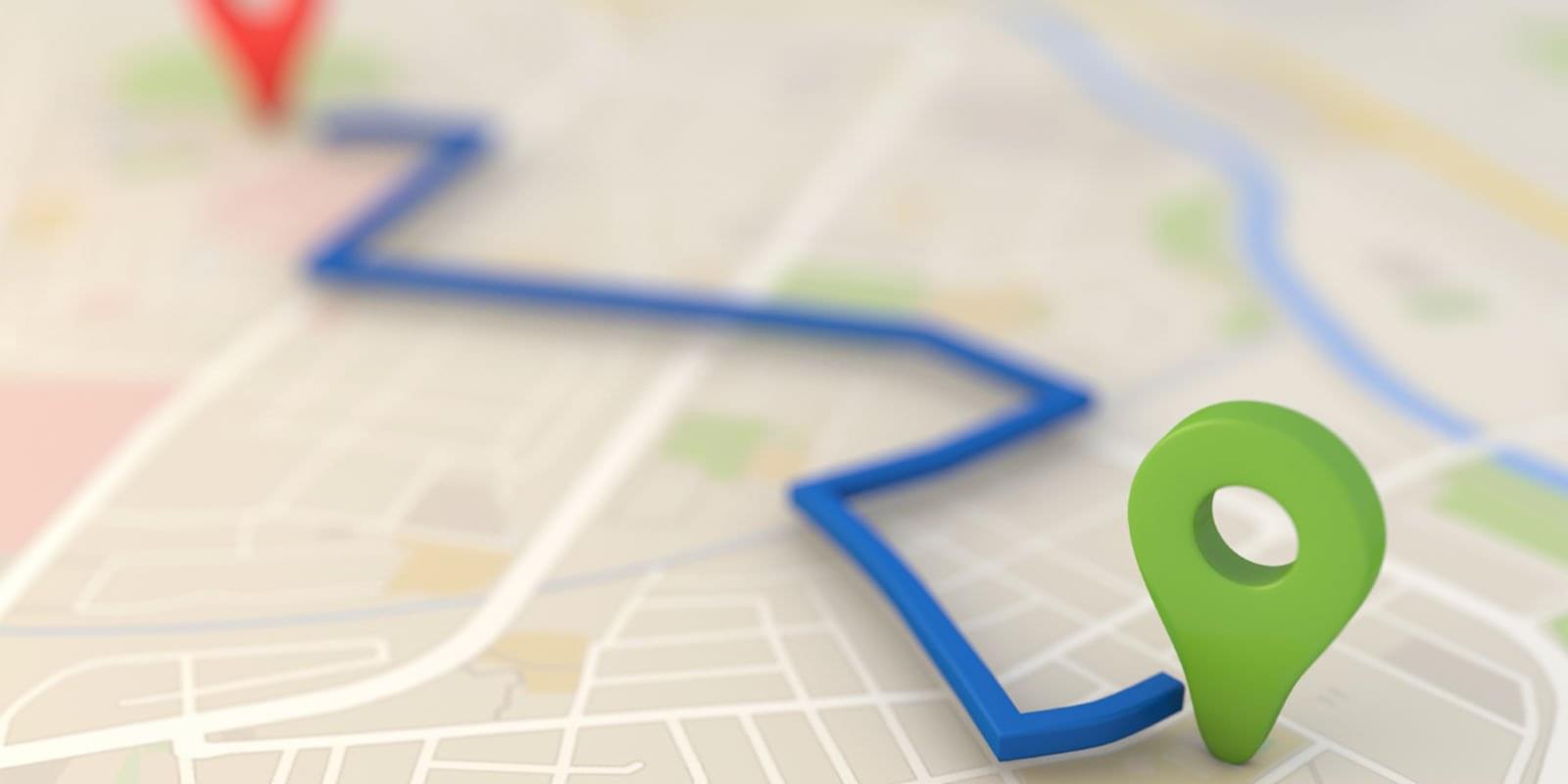 Insights derived from LinkedIn's Talent Connect 2015 event are still pouring onto the site's Talent blog, the most recent of which is a 2016 Roadmap for the future of recruiting, based on the topics discussed, the findings published and the concerns raised by LinkedIn Influencer, Lou Adler. So, where does he think the future of recruitment is going in 2016? And more importantly, what can recruiters do to stay on top of that change? Find out below:
Offer Candidates Meaningful Opportunities, not Lateral Transfers
During Adler's session at the live event, he made the contention that there are 2 job markets:
one that offers ill-defined lateral transfers
the other offering career opportunities
He believes that the talent market is huge in comparison to those who see and apply to your job postings or follow your company. To reach this entire market we need to shift to a performance-qualified attraction and assessment approach, offer career moves and implement a consultative recruiting process. Collectively this is how we can raise our company's talent level by better matching our open positions to the candidate's long-term motivators, not to his/her short-term economic needs.
Referrals, Referrals, and More Referrals
In Adler's opinion, getting great referrals is the key to maximising talent quality and recruiter efficiency. In his words, "these people call you back and, if they're pre-qualified, all you need to do is recruit them". He then made reference to the fact that LinkedIn introduced what appears to be a very powerful referral engine in the next generation of LinkedIn Recruiter at this year's event, and that it's inception could be a big game-changer.
Talent Branding Expands the Candidate Pool by 10X
According to Adler, the key to sourcing is understanding the candidate. So in order to expand your current talent pool next year, you should "drive candidates to enticing and creative microsites, nurture the heck out of them to keep them engaged, and personalise your job content as open opportunities become available".
ATS Integration
While not sexy, LinkedIn Recruiter is becoming more ATS friendly – a fact that will make it strong in 2016.
Impact on Corporate and Agency Recruiters
Adler says, that while some recruiters he spoke with were concerned that these changes could make their jobs obsolete or more transactional, the future seems brighter for those recruiters who can more effectively partner with their hiring manager clients to better and more fully understand true job needs.
Some food for thought guys…
(RELATED: 4 BIG LinkedIn Product Changes That Will Change the Way You Recruit Forever!)
Introducing LinkedIn Pulse for Apple Watch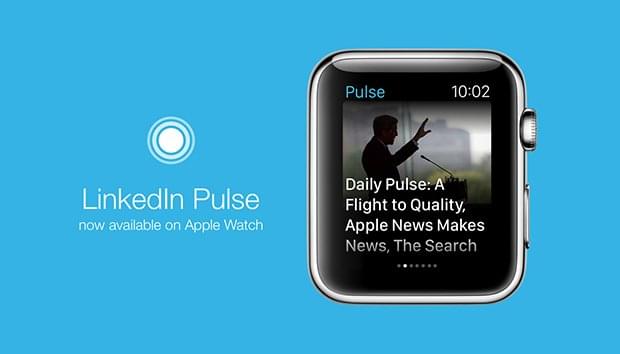 It's been 4 months since the launch of the new LinkedIn Pulse app on our iOS and Android devices, but last Tuesday marked a milestone in the app's history: it's first appearance on a brand new device, namely the Apple watch.
That's right, if you're lucky enough to own one of the coveted devices, with just a quick glance at your wrist you can:
Be in the know on the go, with your Top 10 headlines
Save time with a summary of each article, providing a snapshot of what's happening (open the app on your phone to read more)
Stay informed with notifications for breaking news, daily news relevant to your professional world and updates when your connections are in the news
Save articles to read later on your iPhone so you can catch up on the news on the train, in the store or while waiting for your coffee.
Use "Glance", a new feature that quickly tells you the most important article at that time
LinkedIn Pulse for Apple Watch is fully compatible with watchOS 2, the latest software update for your Apple Watch and is available now in the iOS App Store.
What You Need to Know to Hire Millennials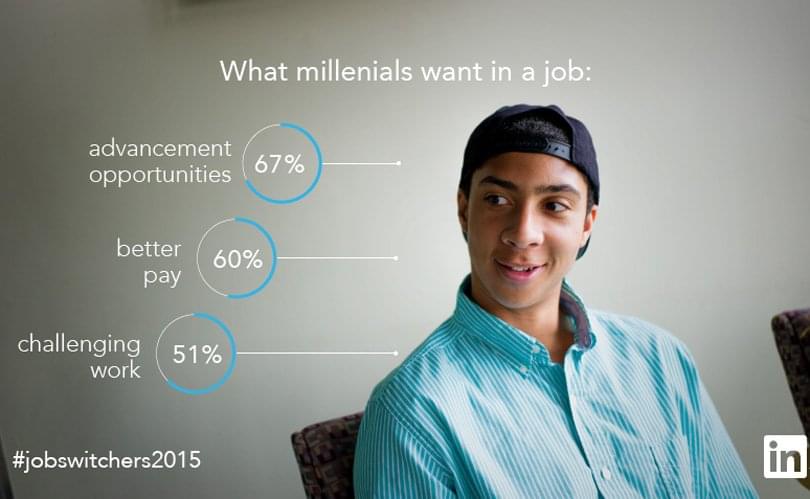 According to LinkedIn, by 2020 millennials will make up 50% of the workforce. So, as a recruiter, knowing how to get their attention will be pretty essential to the success of your organisation in the future! That's why LinkedIn surveyed 5,000+ millennials across the world – to help you understand what motivates this generation and find out how and why they switch jobs.
The data gathered from the survey also provided a few more insights on millennials that you should make it your business to know:
Millennials value career advancement opportunities highly
According to their data, the No.1 reason millennials change jobs is to advance their career, followed by compensation and the desire for more challenging work and roles that are a better fit for their skills and interests. And while other generations also rank these reasons highly when choosing a job, millennials find them to be significantly more important.
Millennials extensively research companies online
Millennials spend a lot of time researching companies and their culture. In fact, they're more likely to use online job boards, company career web pages, and social media to hear about a new job opportunity, compared to other generations. They also use more resources in general to learn about the company culture, which is a good reminder for companies to focus more energy on talent brand. Couple this with the news we learned last week, that millennials are now using YouTube to find career advice, and it becomes pretty clear that you should start to implement a strong online strategy in specific areas in which to entice millennials. Use online resources, such as your career web page and social media accounts to provide information about your company and its culture.
When it comes to compensation, they don't settle
Millennials won't compromise when it comes to their salaries. Almost 80% of millennials are making more money in their new job – and ⅓ of them make as much as 30% more when they start a new gig.
The job hunt is different for millennial men and women
Although millennial men and women have the same top 3 reasons to accept a job, there are some reasons that resonate more with one gender than the other. Women search for better work-life balance – they want to feel proud to work for their company, and care more about culture fit and company values. On the other hand, men are more concerned with their compensation, the company's potential for innovation, and challenging work. There are also unique differences when it comes to researching a job. Millennial women were more likely to use social media and the company's careerweb page to research the company'sculture, while men were more likely to use search engines and contact someone they know at the company. Be sure to keep that mind when hiring.
Download the full LinkedIn report here.
(RELATED: A Foolproof Guide to Hiring Millennials – Infographic)
100 Most In-Demand Employers in EMEA
As part of Talent Connect 2015, LinkedIn announced the top 100 most in-demand employers in EMEA in 2015. The rankings reflect the most sought-after organisations across these regions and they were calculated based on analysing billions of interactions between professionals and companies on LinkedIn. The list also takes into consideration:
Member awareness of a company on LinkedIn (e.g. how many members have viewed your employees' profiles, or connected with them, in the past year)
Member engagement with a company on LinkedIn (e.g. how many members follow your company's Company Page or have viewed your Company Page or Career Page in the past year)
Member interest in Jobs on LinkedIn (e.g. how many members have viewed or applied for your jobs in the past year).
Views or applications to a company's jobs posted on LinkedIn (including limited listings).

According to LinkedIn's extensive data, nearly half of candidates will hesitate to apply to a company that isn't transparent about its company culture with the outside world. Which, in a nutshell, means that your employer branding game needs to be strong if you'd like to see yourself featured on this list next year. In fact, the one thing that all of the companies included in this year's list have in common is "dedication to really owning and being passionate about their employer brand".
Check out the full list here.
(RELATED: The Secret to Getting a Passive Candidate's Attention: Employer Branding 3.0)
Best Jobs for Work-Life Balance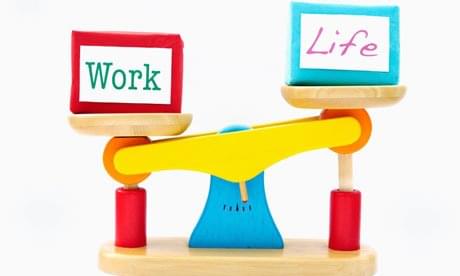 According to Glassdoor's, work-life balance has decreased in recent years, as employees have reported an average work-life balance satisfaction rating of 3.5 in 2009, 3.4 in 2012, and 3.2 thus far in 2015. So, in for their latest report Glassdoor decided to find out which jobs boast the most satisfied workers.
The average work-life balance ratings are based on at least 60,000 company reviews shared by employees per calendar year, and for 2015, rating represents the year to date. Keep a special eye out for numbers 3 and 6…
1. Data Scientist
Work-Life Balance Rating: 4.2
Salary: $114,808
Number of Job Openings: 1,315
2. SEO Manager
Work-Life Balance Rating: 4.1
Salary: $45,720
Number of Job Openings: 338
3. Talent Acquisition Specialist
Work-Life Balance Rating: 4.0
Salary: $63,504
Number of Job Openings: 1,171
4. Social Media Manager
Work-Life Balance Rating: 4.0
Salary: $40,000
Number of Job Openings: 661
5. Substitute Teacher
Work-Life Balance Rating: 3.9
Salary: $24,380
Number of Job Openings: 590
6. Recruiting Coordinator
Work-Life Balance Rating: 3.9
Salary: $44,700
Number of Job Openings: 446
7. UX Designer
Work-Life Balance Rating: 3.9
Salary: $91,440
Number of Job Openings: 338
8. Digital Marketing Manager
Work-Life Balance Rating: 3.9
Salary: $70,052
Number of Job Openings: 640
9. Marketing Assistant
Work-Life Balance Rating: 3.8
Salary: $32,512
Number of Job Openings: 384
10. Web Developer
Work-Life Balance Rating: 3.8
Salary: $66,040
Number of Job Openings: 2,117
See the rest of the list here.
Twitter (Officially) Launches Polls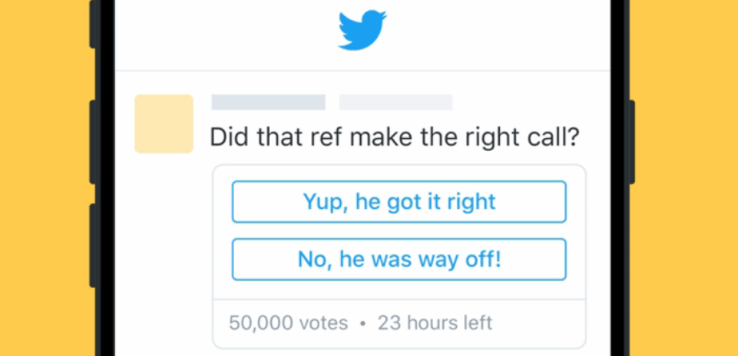 Get ready! Over the next few days, your Twitter feed will come alive with Yes/No, two-option opinion polls . Why only two options? No one's really sure right now, but it is something that'll probably expand over time. But while this update isn't ground-breaking, it is a nice little option for Twitter users (and recruiters alike).
The really nice part about Twitter Polls is that you're not being tracked when you vote, meaning your participation isn't made public to anyone and the data isn't being shared with marketing firms or brands. That's not to say big brands like Coca-Cola and Pepsi won't start using it, or new organisations interested in the nation's thoughts on topics like the upcoming US Presidential Election:
If today was Election Day & these were the only two candidates who would win? @HillaryClinton @realDonaldTrump

— Anthony Noto (@anthonynoto) September 25, 2015
Here's what Todd Sherman, product manager on Polls, had to say: "Previously, we've offered a few ways to participate in polls — Tweeting questions and tracking replies, tallying hashtag votes, or asking followers to favorite or Retweet to vote. Now, you'll be able to create your own two-choice poll right from the compose box and it will remain live for 24 hours. You can vote on any poll, and how you voted is not shared publicly. When the poll closes, we'll send a push notification to everyone who participated to check out the final results."
Twitter Polls are rolling out over the next few days for iOS, Android and desktop web and will show itself as an icon in the Twitter compose box. Any ideas for how we could make polls works as part of our Twitter recruiting strategy? Let us know in the comments below.
(RELATED: How to Recruit Top Tech Pros on Twitter)
Boardlist: The Tool For Getting Women On Tech Boards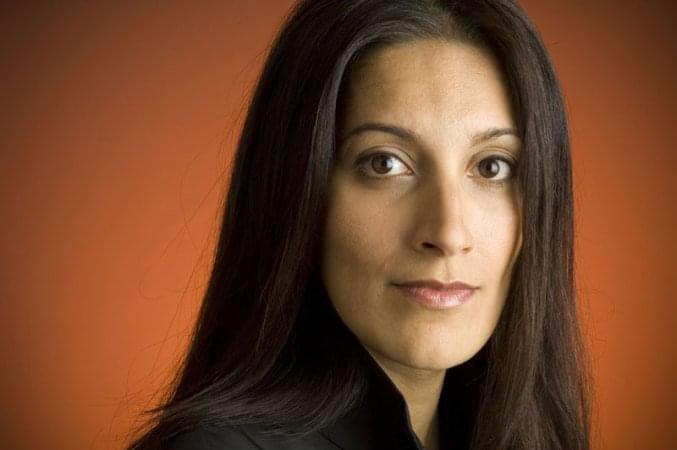 Listen up recruiters, Boardlist  is a new online repository of more than 600 women who are "board ready" and "can and should be placed" on the boards of early-stage startups according to Boardlist founder, Sukhinder Cassidy (pictured above).
Cassidy believes strongly that startups looking to incorporate more diverse viewpoints into their day-to-day operations are missing out on an easy solution, and one that's available today, right now: independent female board members. "The data is clear," Cassidy told TechCrunch.com in a sit-down meeting about BoardList. "More diverse views lead to stronger businesses. Meanwhile, we estimate that just 23% to 32% of privately funded tech boards have a woman on board, meaning that upwards of 75% do not." And we'd very much agree. A recent blog post of ours contained research proving that for every 1% increase in gender diversity, company revenue increases by 3%!
Whether BoardList will bridge the gap remains to be seen, but it looks like a very smart start. The site is an easy-to-navigate, still-in-beta platform that VCs and startup execs alike can start using to search for strong independent board candidates. (VCs will have to pay upwards of $10,000 for the privilege, depending on how many members of the firm are accessing it. For C-level executives who use the platform, it will cost nothing.)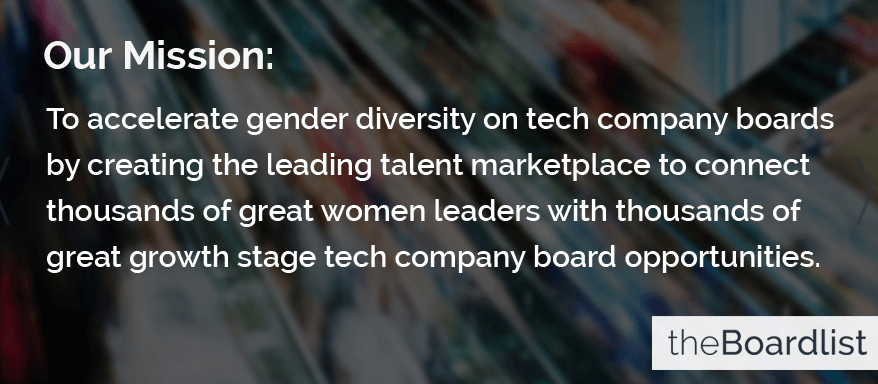 To keep the quality of the candidates and the feedback high, BoardList is a members-only platform. Founding members include a very long list of venture firms, including DFJ, Greylock Partners, Battery Ventures, Harrison Metal, and Accel Partners, as well as a long list of executives, including Box CEO Aaron Levie. Going forward, Cassidy hopes to grow the tool meaningfully but organically on an invite-only basis.
BoardList will however, need to build out an educational component to persuade early-stage startup founders of the potential value of an independent board director. Indeed, Cassidy says she has structured BoardList as a subsidiary of a parent company called ChoosePossibility partly with an eye toward creating similar, complementary products, including around board education.
The good news, in the meantime, is that BoardList appears to have plenty of support from the people who will be using it most. "Participating in this is a no-brainer for us," says Roger Lee, a general partner at Battery Ventures. "More diverse boards mean better performance for companies" and BoardList "makes it easy for VCs and others (read: recruiters) to share the highest-quality women in their networks and fine new board members they might not have thought about previously."
(RELATED: 5 Simple Ways to Improve Diversity Hiring Practices in Your Organisation RIGHT NOW!)
Apple Updates iOS: Now Supports New Emojis (Including the Middle Finger!)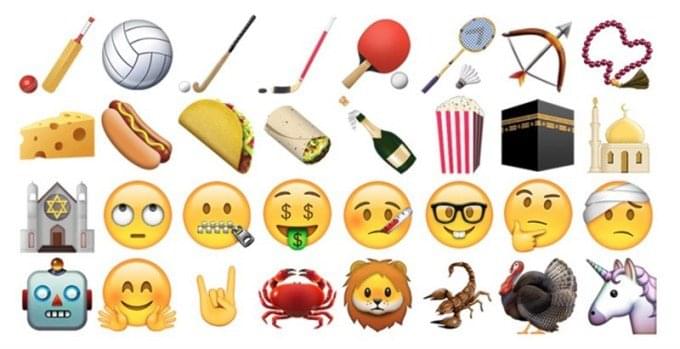 Heads up emoji fans! The next major update to Apple's mobile operating system since the debut of version 9.0 released in September, is now rolling out. Forget, "Live Photos" and the host of other new features and improvements, the arrival of iOS 9.1 has brought a shed load of brand spanking new emojis into our keyboards – yes, including the middle finger.
The emoji are based on standards set by the Unicode Consortium, to be clear, so this update is about Apple moving to support the new standard – not Apple's independent decision to include an expanded emoji set, and – in the case of the rude gesture, possibly controversial – characters.
The middle finger gesture is probably the most-desired among users – Emojipedia (yes, such a website does exist) noted it has been the No.1 emoji on its site for the past 12 months.
However, the updated standard additionally includes a number of other in-demand characters and images, such as new foods like a taco, hot dog, cheese, pepper, popcorn, champagne bottle, and burrito, for example; animals like a turkey, crab, squirrel, lion, unicorn, and others; more religious symbols like prayer beads and places of worship; more faces, like an upside-down smiley, one with "$" symbols for eyes, a robot face, a bandaged face, a thinking face, and others; a few extra sports emojis; more weather emojis; more landscapes; and a lot more.
But how can we start integrating them into job ads… that's the real question!
Find out how the likes of IBM, IKEA and Siemens
drive hiring excellence with SocialTalent
---