Keep up with the latest hiring trends!
8 Thought-Provoking Pieces of Recruitment News this Week - 30th May 2016
In recruitment news this week:
The LinkedIn Data Breach Saga Continues
Last week, we brought you the news that the hacker that stole LinkedIn data back in 2012 had put it up for sale on an illegal marketplace on the dark web. As a result, LinkedIn had sent all affected members (117 million of them!) an email instructing them to change their LinkedIn password.
This week, LinkedIn sent another email to users with the following information:
Have you been adversely affected by the data breach? Let us know in the comments or tweet us your experience @SocialTalent.
(RELATED: LinkedIn Resetting Password after 117 Million User Credentials Stolen)
Twitter Moves Away from 140 Characters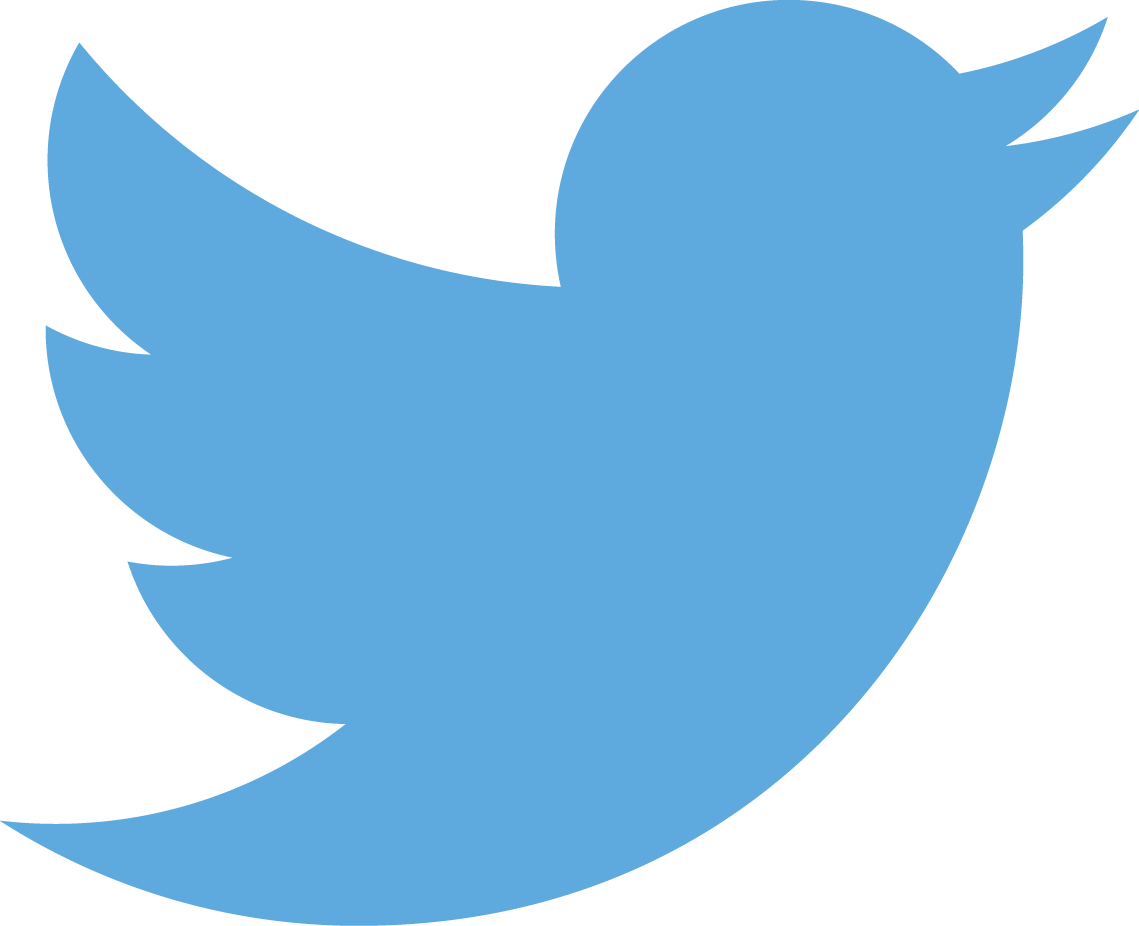 Last Wednesday, Twitter officially announced their plans to distance themselves from their strict adherence to the rule that tweets can only contain 140 characters.
Until now, any tweet regardless of how it was composed e.g @reply usernames, media attachments (including pictures, videos, GIFs, polls and quote tweets) and text, could only comprise of a maximum of 140 characters. In future, media attachments and @reply usernames will no longer count toward the 140 character limit. However, URL links will still count as part of the 140 character limit:
Another change in the works will eliminate the need for users to place a period before a reply that begins with the @ sign. In the past, this was necessary because Twitter hid tweets from reaching all your followers if they started with an @ username – those tweets only reached the person you were replying to and your mutual followers. However, from now on, tweets that start with @ will go to all your followers not just the user you're replying to and your mutual followers.
Users will also now be able to retweet themselves – something that wasn't possible before, and a bit of an annoyance to those who use Twitter as a platform for sharing their own content or links.
"One of the biggest priorities for this year is to refine our product and make it simpler," said Jack Dorsey, Twitter CEO and co-founder, in a statement. "We're focused on making Twitter a whole lot easier and faster. This is what Twitter is great at — what's happening now, live conversation and the simplicity that we started the service with."
A few simple changes to make conversations on Twitter easier! And no more removing characters for images or videos! https://t.co/7XjGN8k0p6

— Jack (@jack) May 24, 2016
The changes are expected to roll out to Twitter's apps and website "over the coming months."
(RELATED: 7 Twitter Lists Clever Recruiters Use to Boost Their Recruiting Efforts)
Interesting New Tool Measures Quality of Tech Talent at a Company Over Time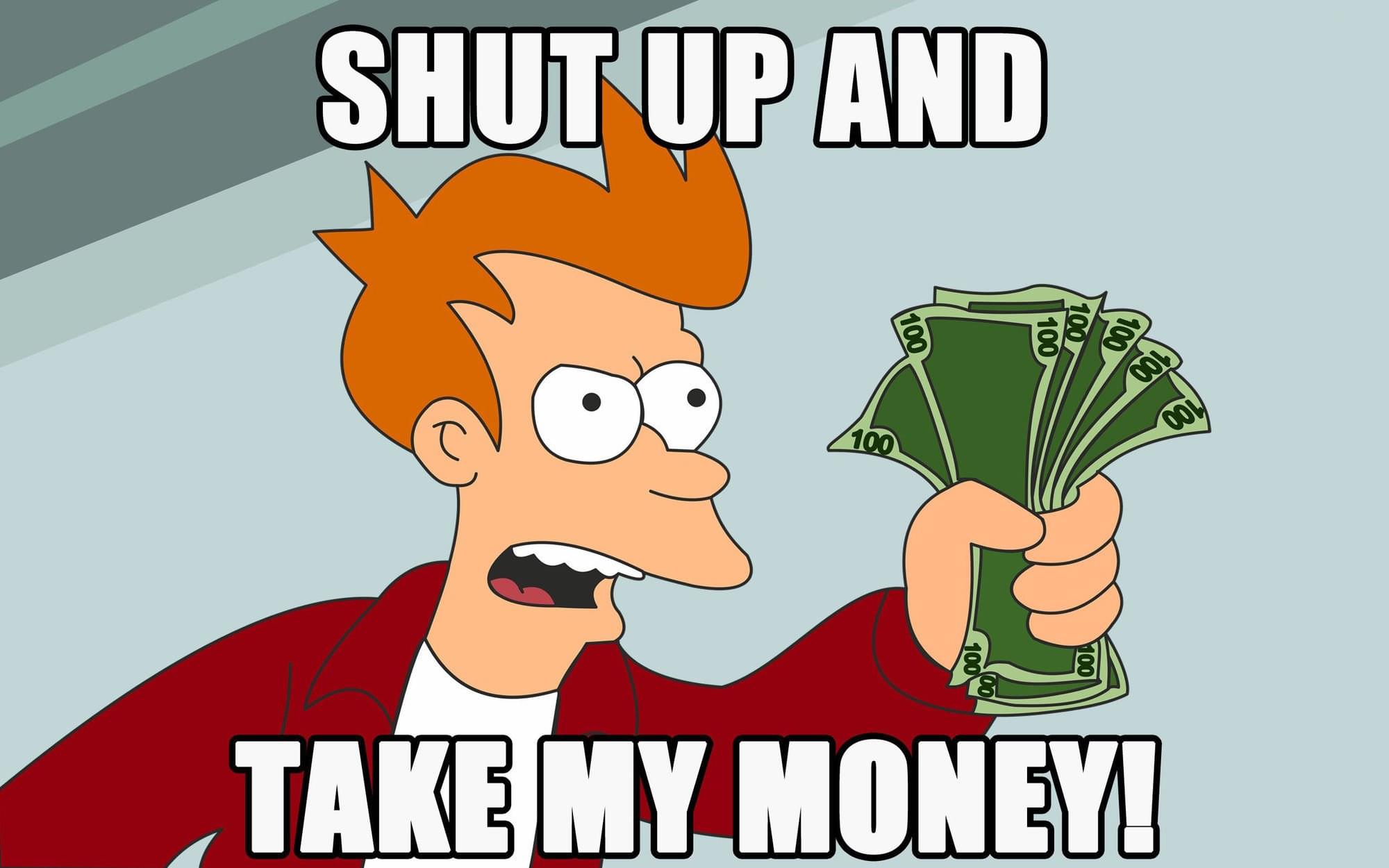 The Paysa CompanyRank algorithm measures the quality of technical talent at a company over time, based on the site's analysis of 7.45 million job changes across 198,000 companies over the past 15+ years.
According to Paysa's website: "As different companies evolve over time to different rankings, the talent at those companies also inherit that rank. Hence, attracting talent from a company with a higher rank is beneficial to the rank of the company that manages to attract that talent. Hopefully, that top talent will be one of the key reasons for that company to become successful, and attract even more top talent. Ultimately, the talent drives the company rank, and the company rank drives the talent."
Currently, the algorithm ranks Uber, Airbnb, Pinterest, Google and Dropbox as the top 5 companies with the best tech talent.
When you click into Uber's profile on the site, you are presented with a number of graphs tracking everything from Uber salaries, to the type of degree Uber employees tend to have, to top skills Uber employees have e.g. java, python and c++.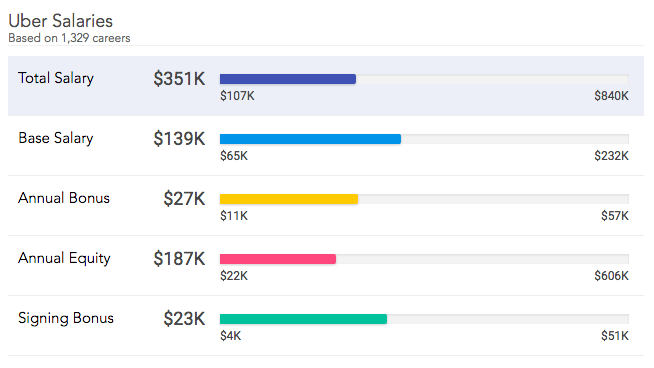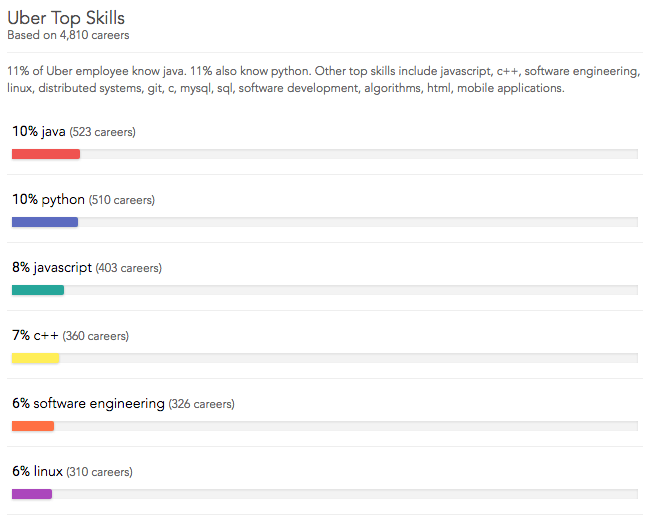 The site also lists things like the top schools Uber employees studied at, the ethnicity break down within ten company, the gender break down within the company, and best of all, it also links users to any and all current job openings at Uber. And each and everyone of those stats can be filtered by location!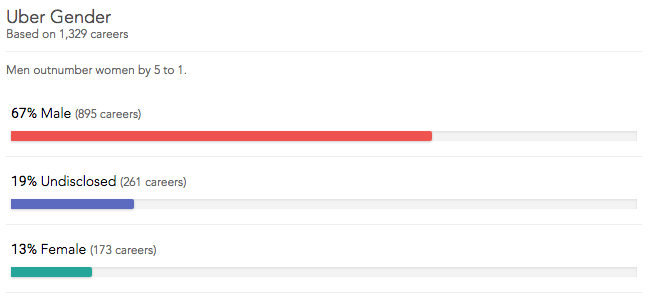 Incredible information for recruiters and HR pros alike to have access to, I think you'll agree! Try it now by entering any company name into the search box.
(RELATED: A Glossary for Tech Recruiters: Part 1)
Watch out Glassdoor! Comparably Have Launched a Brand NEW Employee Review Site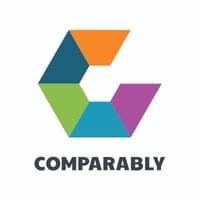 Comparably, the site that originally launched as a compensation data and culture platform, is officially getting into Glassdoor's territory with the launch of a company employee reviews feature – the goal of which is to provide more transparency around what it's actually like to work at certain companies.
Currently, Comparably has tens of thousands of anonymous ratings for hundreds of companies. Although what appears on the platform is anonymous, Comparably does require email verification for each review to ensure that real people — not spammers — are leaving the reviews.
So far, so like Glassdoor right? Well, what makes Comparably's employee review platform unique is the ability for users to sort reviews by things like race, gender and years worked at the company. For example, if you take a look at Google, you'll see that 92% of white people report the company having a positive work environment, compared to 88% of Asian people, 75% of black people, 75% of Hispanic people and a whopping 0% of Native American people. Meanwhile, 89% of men report a positive work environment at Google compared to just 70% of women.
In the last couple of years, we've heard story after story about tech companies not being inclusive of people from underrepresented minorities. It would be great if your gender or race didn't affect your experience at a company, but since it does, being able to see what it's like to work somewhere for someone of a certain race, gender, sexuality and disability status is important.
When asked by Techcrunch.com, if it's safe to call Comparably a direct Glassdoor competitor, company founder, Jason Nazar, said: "Yes. We have a lot of respect for Glassdoor and what they do. And we believe that we have a take on compensation, culture and company data that is very different from what they do. And a product experience that brings a new and fresh take on how to bring more transparency to workplaces."
Here's a quick look at the employee review platform courtesy of TechCrunch.com:
(RELATED: The Rise and Rise of the "Glassdoor Generation")
17 Words that are Turning Women Away from Your Jobs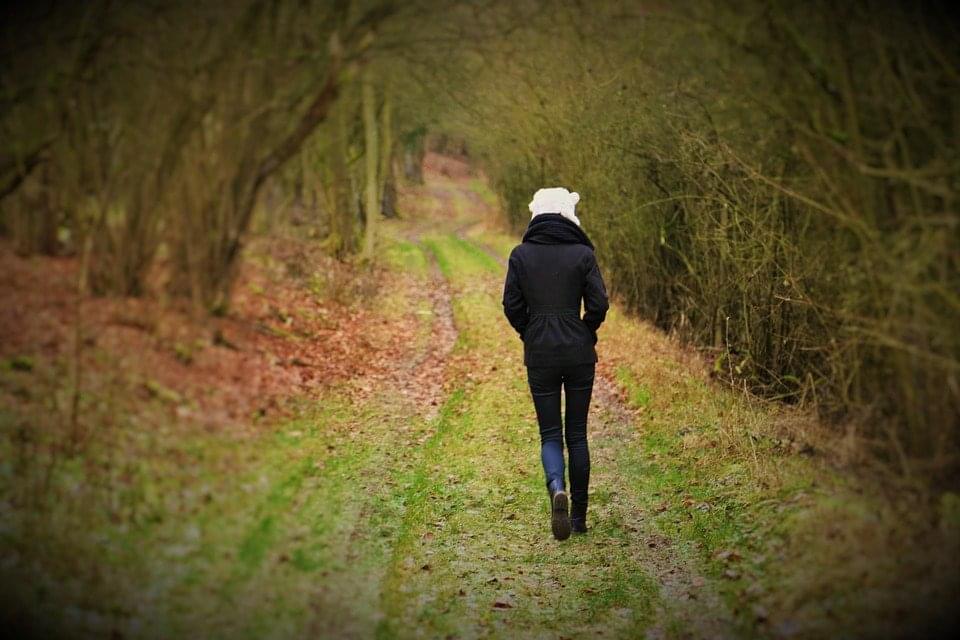 According to a new LinkedIn blog post, studies show that these are a number of masculine-oriented words you should avoid if you want to make your job descriptions more appealing to female candidates. These include:
Active
Adventurous
Aggressive
Ambitious/Ambition
Analytical
Assertive
Autonomous
Decisive
Determined
Dominant/Dominating
Independent
Lead
Ninja
Objective
Outspoken
Rock Star
Superior
Research shows that while terms like "Rock Star" might refer to someone who is exceptionally skilled in what they do for men, to many women the term has a connotation of loud excess. That said, some experts believe you can still keep some of the words listed above, but use them sparingly. You can also balance out these masculine sounding words with more inclusive, female friendly words like the list of words suggested by the 2011 Journal of Personality and Social Psychology, which include:
Commit
Connect
Considerate
Cooperate
Depend
Honest
Interpersonal
Loyal
Pleasant
Polite
Responsible
Support
Together
Trust
Understand
However, while many of the words above tested well with female applicants, many of them play to female stereotypes and may not seem empowering to women. Therefore, LinkedIn recommend caution when going through the list.
(RELATED: Become a Black Belt in Diversity & Inclusion)
Hackajob Wants to Help You Hire Better Tech Talent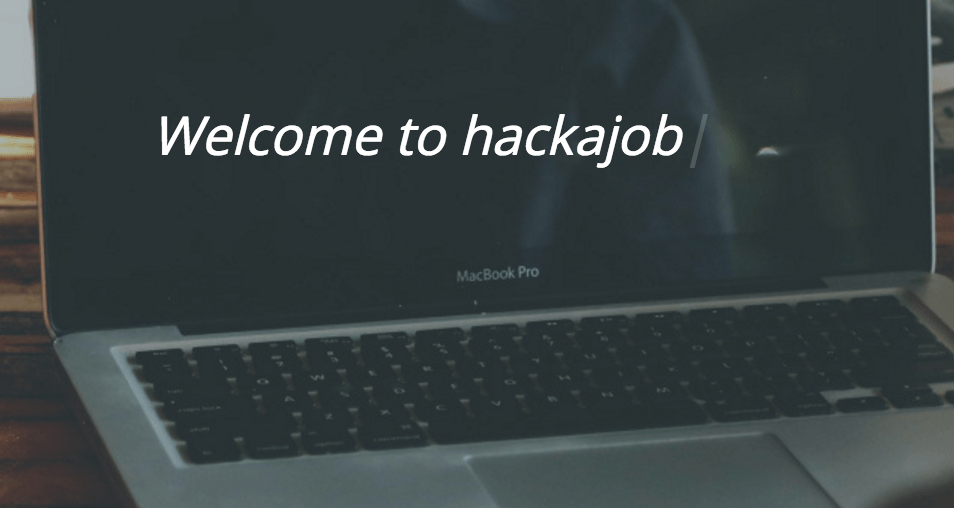 Do you frequently wish that hiring technical talent was more "intelligent and data-driven"? If you do then you're in for a treat today! Because Hackajob claims to have built a platform that will help make tech recruiting just that.
How does it do this? It does this in part by holding weekly online challenges related to specific technical expertise and based on the data these challenges produce and the startup's own tech designed to assess code quality and other criteria, matches technical talent to job openings at companies who are hiring.
"With competition for technical talent so fierce, our approach helps companies identify talent, who they may have previously missed after judging them on paper, as well as diamonds in the rough," say Hackajob's founders, Razvan Creanga and Mark Chaffey. "We host weekly 'hackasprints' – online challenges that allow candidates to show their ability and get the job they deserve based on actual skill sets. This makes the recruitment process more transparent, with companies being able to view their leaderboard of candidates ranked objectively. Companies also have the ability to search through our community of more than 25,000 users. With several leaders in the tech industry calling out for more diversity, we hope our platform can provide hiring managers with more data that will provide a level playing field to all candidates, regardless of their age, ethnicity, gender or background."
In other words, regardless of the question — in this case, how to identify and hire technical talent — better data is the tech industry's answer. To make this a reality, the Hackajob founders say they have built tech that can objectively assess code, looking for things such as "code quality, efficiency and industry best practices".
And they don't plan to stop there. "We are currently exploring how Artificial Intelligence could be used to identify traits, trends and patterns in successful candidates, and then scale this back to identify future talent, who are much earlier in their career or still studying, although this is at very early stages," add Creanga and Chaffey.
(RELATED: Become a Black Belt in Tech Recruiting)
The Top Professional Skills in India's 4 Biggest Cities
India currently has around 300 million people between the ages of 20-34, and another 250 million people or so aged 10-19. That's A LOT of people! But if you're looking to source talent in India, what are the Indian cities that have an abundance of the type of talent you are going after?
LinkedIn sought to answer this question with their latest talent graph project. After grouping skills into categories and comparing the distribution of these skill categories in the cities of interest to the national average, LinkedIn were able to determine the top skills across the country's biggest cities. The 4 biggest cities are listed below: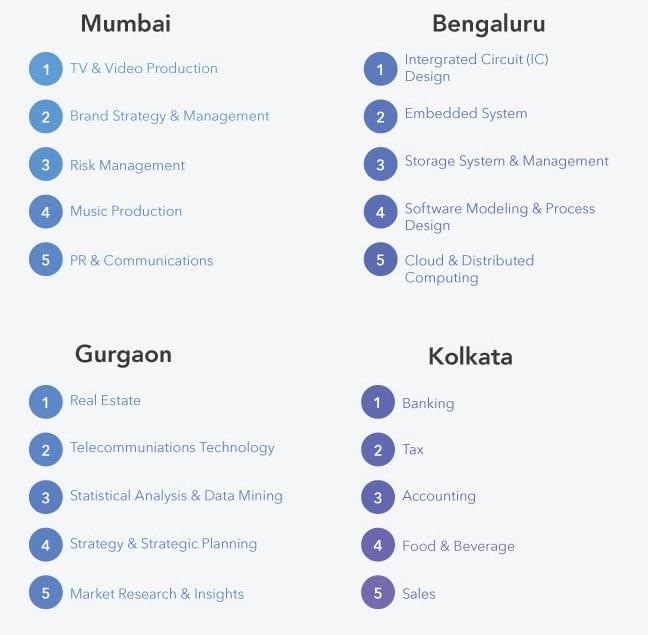 To see the comprehensive results of skills supply for most of India's major cities, explore this interactive visualisation.
Other takeaways from the research included:
Tech is the dominant industry in India. However, tech sub-skills change as we move from Northern India to Southern India.
Mumbai, the country's largest city and home of the National Stock Exchange of India, is a hotbed of finance talent.
Mumbai is also the home of Bollywood, meaning it has an abundance of people that work in the media and entertainment industry.
Bangalore has a lot of professionals who know the cloud.
Pune and Hyderabad are hubs of database professionals.
Most India law professionals are located mainly in the north, such as in New Delhi, Lucknow, Allahabad and Patna.
The best Indian cities to find talent for the energy sector are Vadodara, Surat, Nagpur, Jamshedpur and Visakhapatnam.
(RELATED: How to Effectively Communicate with UAE Candidates)
The Impact of the National Living Wage on UK Recruiters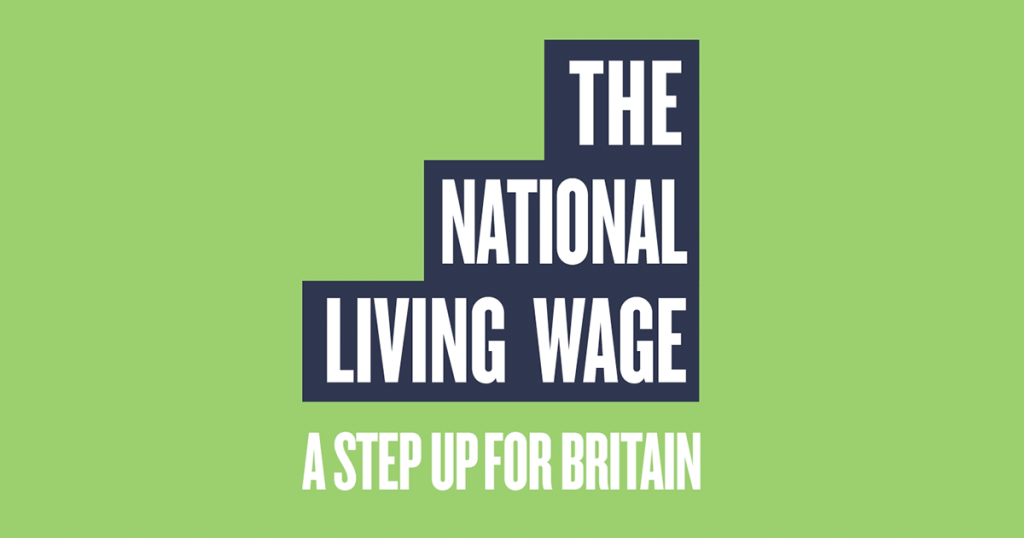 The recent introduction of the National Living Wage – legislation that states over 25s must be paid a starting rate of £7.20 (an increase of 50p from 2015) – has meant that 7 out of 10 recruitment firms in the UK have increased pay for temporary workers. And, as a result, have experienced a heavy or medium impact on their business.
Recruiters have had to inform several clients about the additional costs and managing temporary workers more closely, providing consultations to ensure they are up to date.
Jon Milton, Director at Comensura, the survey undertakers, says: "The recruitment industry has a job on its hands following the recent introduction of the National Living Wage, considering that so many recruitment agencies hire temporary workers on minimum wage. But agencies are on the right track by implementing processes that flag instances when they need to reward an increase. There is a burden of responsibility with customers too, as those who are acquiring temporary workers should seek evidence that recruitment agencies they work with are prepared. The consequences of non-compliance, such as financial penalties, are too severe not to take the changes into account. "
Find out how the likes of IBM, IKEA and Siemens
drive hiring excellence with SocialTalent
---