Keep up with the latest hiring trends!
ANOTHER BUMPER EDITION: 9 Juicy Recruitment News Stories - 29th June 2015
In the news this week:
LinkedIn Imposes New Limits On Messaging Fellow Group Members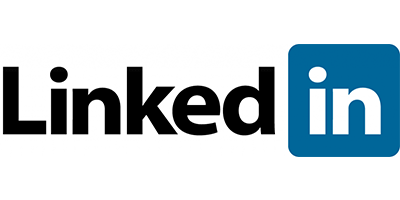 We have some breaking news on some new limits imposed on messaging LinkedIn Group members, courtesy of SourceCon's Chris Russell. According to Chris's post, if you like to send more than 15 messages per month to members of a LinkedIn group you belong to, you can no longer do that. Why? Because, LinkedIn has set new limits on this frequently used feature which was often touted as a way to "get around" their other InMail limitations.
The new LinkedIn Group member messaging guidelines are as follows:
You can now only send a total 15 free 1:1 group messages to fellow group members each month. This limit is set for all the groups you belong to and not for each group individually. If you go over the limit, you'll see an error message until the next month begins.
Unsent messages don't carry over to the next month. This limit includes messages sent directly from a group, to your 1st degree connections.
If you need to send more messages for recruiting, promoting, or connecting with members outside your network, you must upgrade to one of LinkedIn's Premium accounts or Recruiter product options.
You have to be a member of a group for at least 4 days.
You have to be a member of LinkedIn for at least 30 days in order to send messages to fellow group members.
How will this affect your messaging habits? Will this new limit be a big blow? Tweet us @SocialTalent with your thoughts and concerns, or hacks to get around this new limit if you have any.
You No Longer Need a Facebook Account to Use Facebook Messenger
Facebook Messenger just moved one step closer to total messaging domination. The site announced on Wednesday that it no longer requires people to have active Facebook accounts in order to use its messaging app.
Now, when people in the United States, Canada and Venezuela who don't have Facebook accounts download Messenger, they will see a new "not on Facebook?" option on the sign-up screen, which allows them to create an account for the app using just their name and phone number: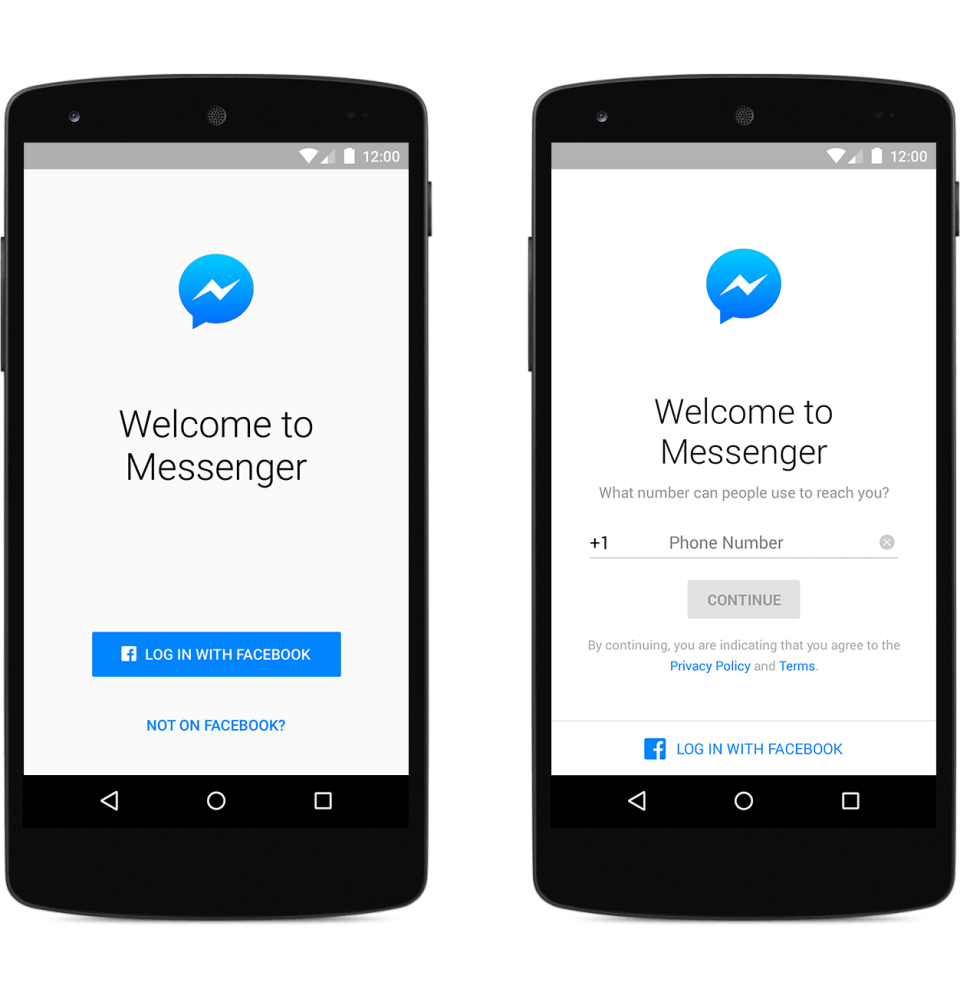 All of the same Messenger features, including payments and stickers as well as voice and video calls, will be available to people using Messenger without Facebook. The main difference for non-Facebook users, of course, will be features that rely on your network of Facebook friends. Without a connection to a Facebook account, for example, the app will rely solely on your phone's contacts to find friends on the service. Non-Facebook users also won't be able to access messages on the web, since those still live on Facebook.com for now.
The company hasn't given a timeline for when Facebook Messenger will open its new sign-ups to more countries, but it's likely the company is using those markets as a test ground for the new standalone version of Messenger
UK Unemployment Falls to 1.8 Million
The number of people in work in the UK is at an all-time high, according to the Office for National Statistics (ONS). Unemployment figures have fallen by 43,000 meaning that the percentage of people willing but unable to work is now just 5.5 %. The employment rate considers the percentage of the UK population aged between 16-64 currently in work. The study noted that the percentage has increased to a 73.4% as of  March 2015.
The total figure of people presently employed is at 31.05 million (total population: 64,596,800), having risen 114,000 from the previous 3 month period. The report also found that wages have hit the highest rate in nearly four years, with the average pay in the UK now at £462 a week.
However, the unemployment rate for those aged 16-24 is still the highest at 16.1%.
The Resumator Relaunches As "Jazz"

The Resumator first launched back in 2009. As the name implied, the platform first focused on getting the word about an open position out and managing the incoming resumes. Over time, however, the company has become a far more fully-featured recruiting platform. Now, 6 years later, the company has decided that it's time to reflect this change in its name and it's now going by the name of Jazz.
"The Resumator did a great job back in 2009 to establish the very first self-service recruiting tools for small businesses," Resumator/Jazz CEO and founder Don Charlton told TechCrunch.com. "Ultimately, this was about empowering the recruiters and HR managers with tools for how to hire. But at the end, it's the hiring manager whose head is on the block and the challenge is who to hire."
Over time, Resumator put the focus more on who to hire, using a data-driven model Charlton calls "performance recruiting" — and that's what Jazz now also centres around. Using this model, the hiring company first creates a profile of its ideal candidate that looks at basic aptitude for the job, but also at soft skills like cultural fit and work style. Then, throughout the hiring process, interviewers assess candidates based on this profile.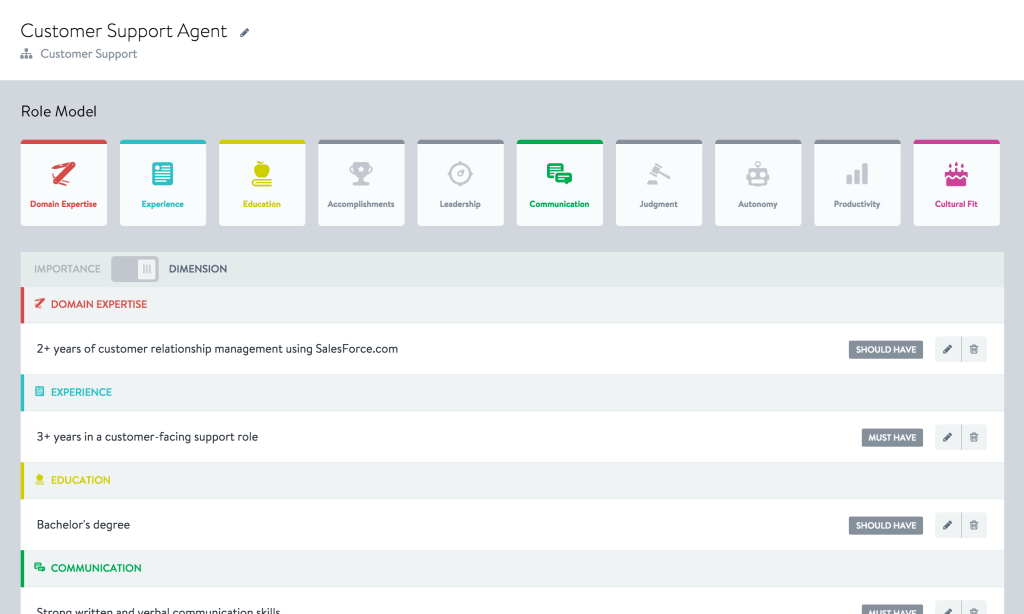 Typically, that's where the process ends after the company has decided which candidate to hire.
Jazz, however, then takes this a step further and guides the hiring team to add regular feedback about the new employee to the system (they are basically lightweight performance reviews). This gives the company data about its hiring process that was previously not really captured by any tools. And once you have this data, you can fine-tune your hiring process and maybe even change how you recruit.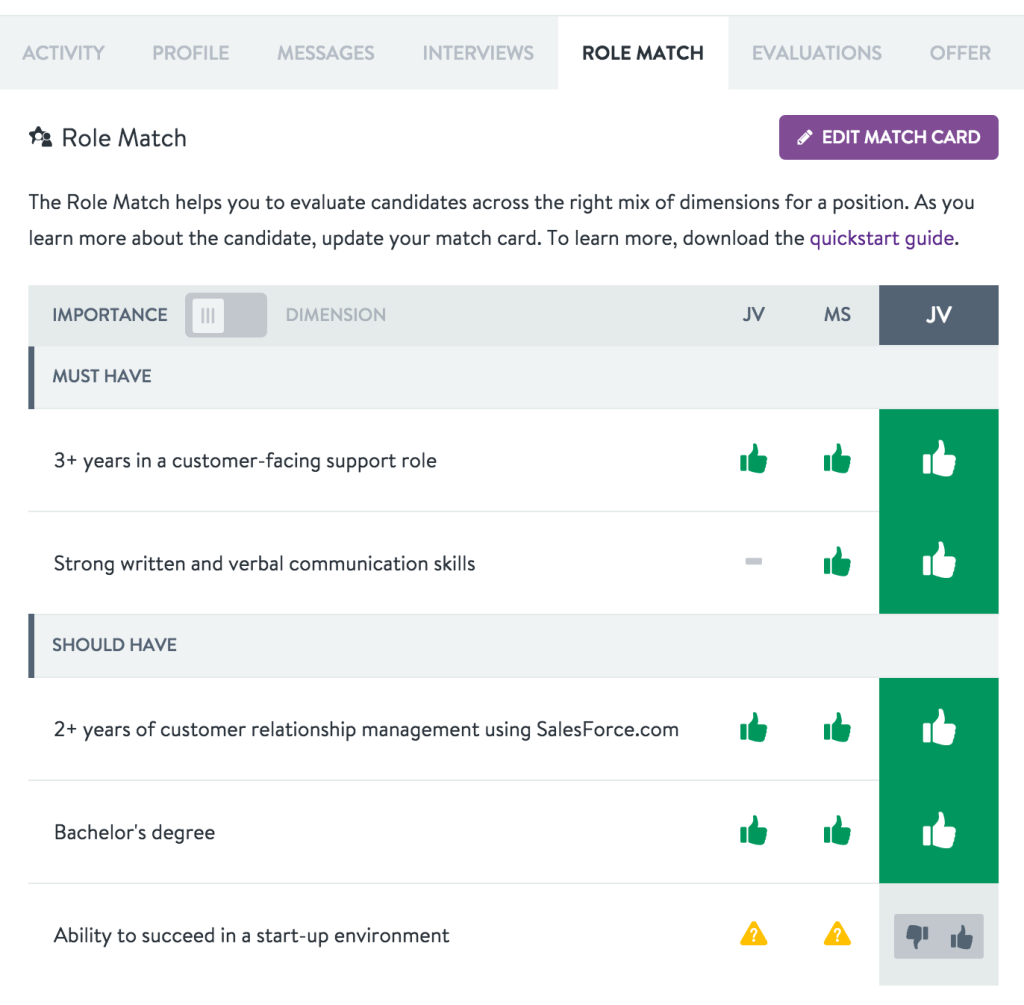 Jazz will offer its service in 3 tiers:
Using the most basic — and, at $149/month, cheapest — tier, businesses can use the tool to put their jobs online, just like with the earliest versions of Resumator.
Businesses that opt for the second tier ($299/month) then also get some of the tools that helps them how to hire.
And those using the third tier will get all of the features described above.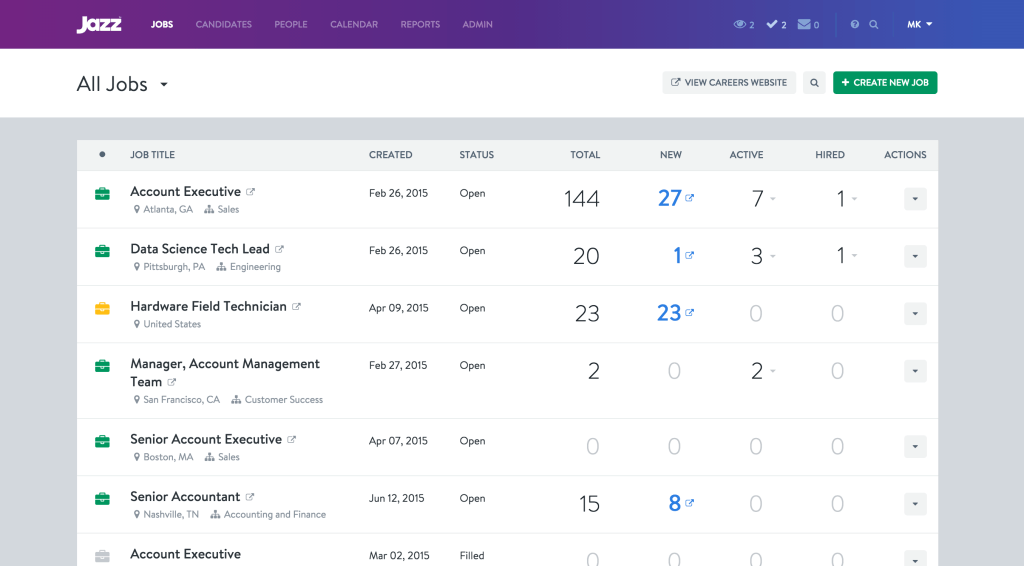 The rebranded service is now up and running and all of the Resumator's current customers have already been moved over to the new site.
Instagram Overhauls Search Features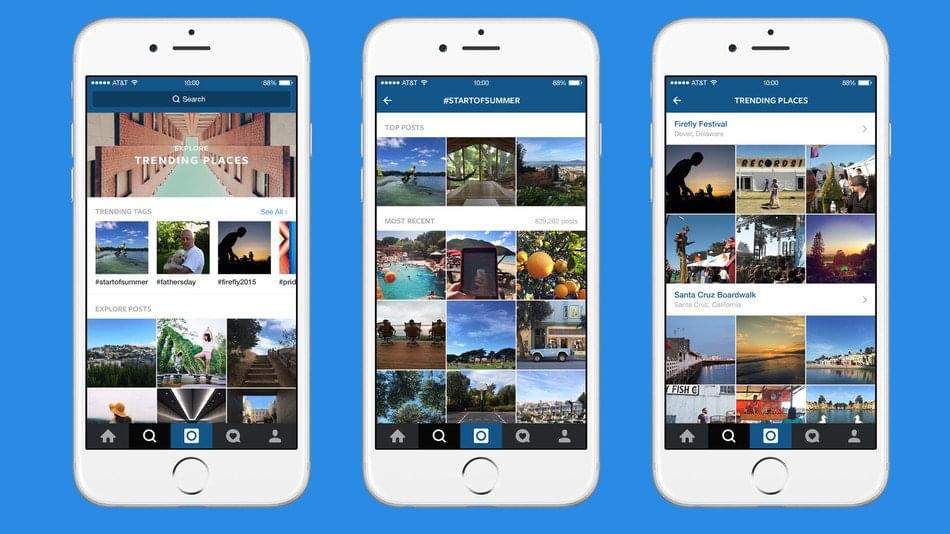 Instagram's search just got a lot more like Twitter. The company's latest update has completely overhauled the app's search and Explore features making it easier for the likes of you and me, to find posts around specific events, places or themes in real time.
Explore
The new Explore menu is a major departure from previous versions of the feature, which surfaced photos and videos solely based on users you followed and posts you liked in the past. The app now takes a much more Twitter-like approach by surfacing posts based on tags and locations currently trending on the platform.
Instagram says that because its algorithms are able to identify posts as they begin to trend, the new feature will be particularly useful to newsrooms and other organisations looking to stay on top of the latest trends. "The new Explore now surfaces trends as they emerge in real-time, connecting you to events and conversations both near you and around the globe," the company wrote on its blog.
The new Explore also includes a section for curated collections of posts from various communities within Instagram. The section, meant to highlight interesting posts users may not otherwise see in their normal feeds, will be updated twice a week with new themes collections like "extreme athletes," "beautiful bridges" or "ancient ruins."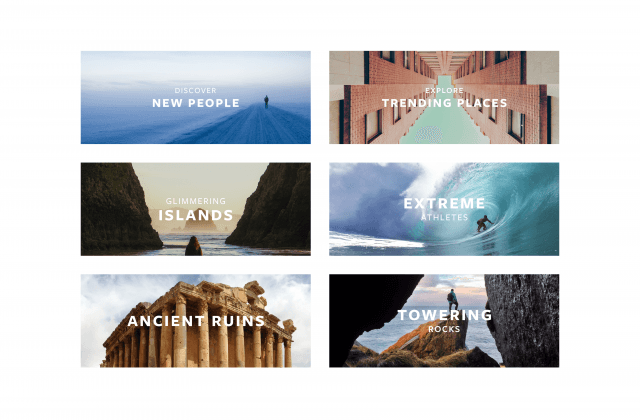 Be don't fret, those of you who liked the personalised recommendations offered by previous versions of Explore will still be able to browse their more targeted suggestions via the "explore posts" section of the Explore menu.
Search
Tuesday's update also overhauled the app's search features, which now allow users to search for photos and videos posted from specific locations. Searches for specific locations will turn up results for both the most recent and top posts tagged with that location. The new search menu also makes it easier to narrow down searches by allowing you to sort results by people, places and tags – do I see stars springing up in those eyes recruiters? Because they should be!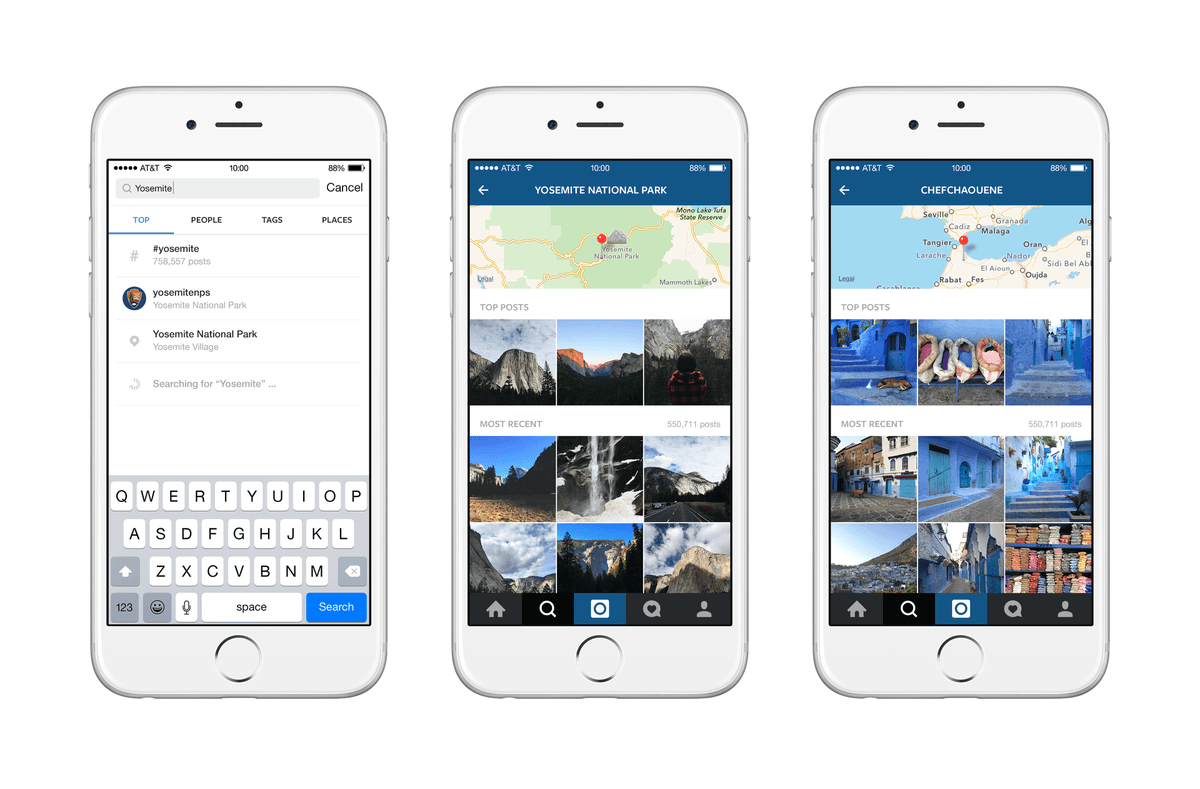 There are more than 70 million photos and videos posted to Instagram each day, according to the company, which makes it increasingly important for the service to provide its 200+ million users (and recruiters!) with ways to find fresh, relevant content (and candidates).
Instagram's updated iOS and Android apps are available now. The new Explore features will only be available in the US to start, though Instagram says it will bring the update to more countries as it works to "fine tune the experience." But you'll be pleased to hear that the improvements to Instagram's search are available now to all the app's users.
Communication Firm Opens Pub to Recruit Candidates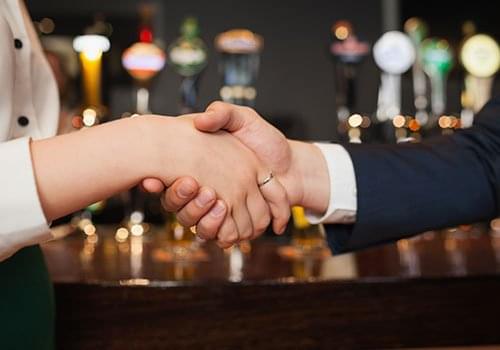 A London communication firm has been "inundated" by candidates after taking its search for new employees to the local pub. Up Communications will open its own one-day pub on 1st July 2015 for a recruitment drive, where candidates can come and meet the team.
The CEO Stuart Jackson founded Up Communications a year ago. He says: "In the last year of running the business we have found, surprisingly for the communication industry, that so many people do business by email or social media or the internet. They don't actually meet up and build relationships. They don't make contacts and speak face to face with people, which we believe is absolutely essential if you are going to be a communicator."
So, to ensure that the new recruits have the required social skills, the company "wanted to meet people in the pub, the home of great communications and great conversations, and really press on people how important interaction with other people really is."
On the day, potential hires will be subjected to a number of creative tests, all of which will remain a secret until 1st July to avoid giving any "candidate an advantage over another."
But candidates looking for a pint in the pub may be disappointed. None of the tests conducted on the day will include alcohol. "We are very, very strict on that," Jackson says. "It is an important process recruiting people and it is important for the people coming as well. We want to make sure that everybody's got a clear head. Diet coke and Monster are the orders of the day."
The announcement of the unique recruitment drive has been "very successful", and the firm have been "inundated" with queries and interest since the announcement went public last week. Jackson said, "We now have to work out so that we have enough time during the 12-hour day that the pub is open to make sure that we get through everybody!"
Online Meeting Service Join.me Expands To Video, Still No Download Required
As anyone who has attended an online meeting knows, the traditional software associated with hosting such an event often boasts a clunky user interface and requires some sort of software installation. That's why LogMeIn's online meeting service join.me has, for some time now, offered an advantage to traditional software: you could quickly host or join online meetings for free, then chat and share screens without cumbersome software downloads.
And we can vouch for its brilliance. We use it every single day here in Social Talent. Which is why we're delighted to be able to tell you that join.me is expanding that service to include free video conferencing!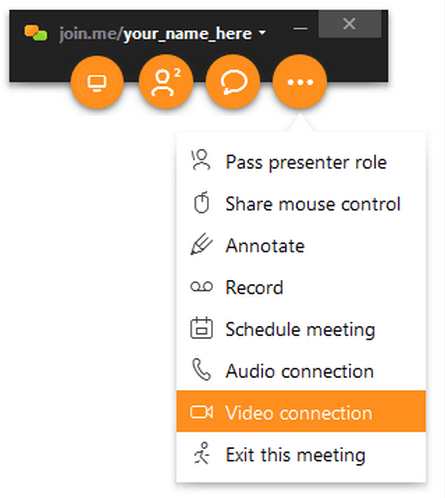 The new video conferencing feature was introduced into beta at the end of April, but last week marked its official public debut. During the test period, thousands of participants tried out the service, which can be used to host video-only calls, making it competitive with free services like Google Hangouts or Skype, for example. Plus, it can be used alongside online meetings and screen sharing sessions, which pits it against the other major video conferencing players today, like GoToMeeting, Fuze, WebEx, Blue Jeans, AnyMeeting and more.
The user interface for the new feature is also different from what traditional services offer. In join.me's video conferences, attendees individual video feeds are in the form of "bubbles" which can be manipulated, moved and even bounced around the screen: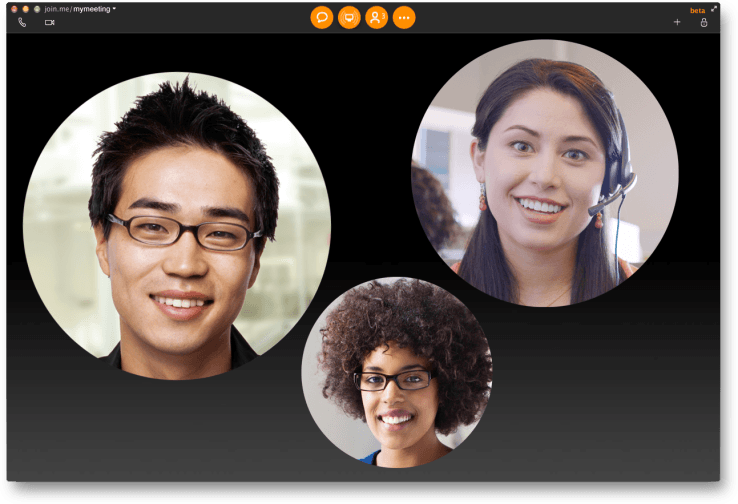 Like join.me's overall product, the new video conferencing technology also starts out free of charge. Users can access up to 5 feeds per meeting (so, 5 participants). Afterwards, Pro and Enterprise users can pay for additional feeds (currently up to 10), as well as other advanced features like unlimited whiteboards, recording capabilities, meeting tools, reporting, customisations, and more.
Employer Brand More Important Than Ever in Gaining Job Seeker Interest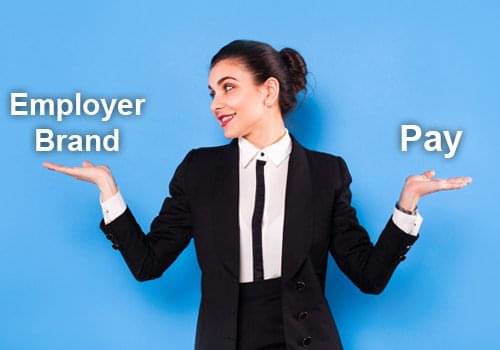 The findings of a survey conducted by RPO provider ManpowerGroup Solutions, show that 1 in 4 job seekers believe that company reputation is most important when making their next career move.
The study, which questioned more than 200 US job seekers, found that candidates are increasingly seeking employers with a clear corporate identity and positive reputation, and that brand reputation is now as important as the type of work and pay, when it comes to a candidate's motivation.
Lisa Schiller, Vice President of Client Delivery at ManpowerGroup Solutions RPO, says:
"Employer brand is an increasingly powerful tool for creating competitive advantage in today's marketplace. HR professionals that can draw out the uniqueness of their company's brand and reinforce a compelling dialogue with candidates, but also current employees, will find top recruits heading straight to them – creating a robust talent pipeline for filling present and future positions within the organisation."
The survey also revealed that nearly 9 out of 10 candidates use company websites as their preferred source of information about a prospective employer. Search engine results (52%) and peers (45%) ranked second and third, respectively. As a result, it was found that company websites are critical to brand development. With 36% of job seekers cite that detailed company information, job opportunity and compensation is the most valuable information to be found on these sites. So, to attract the best talent then, ManpowerGroup Solutions say companies must ensure their website is dynamic and content-driven.
The Most Direct Recruitment Ad EVER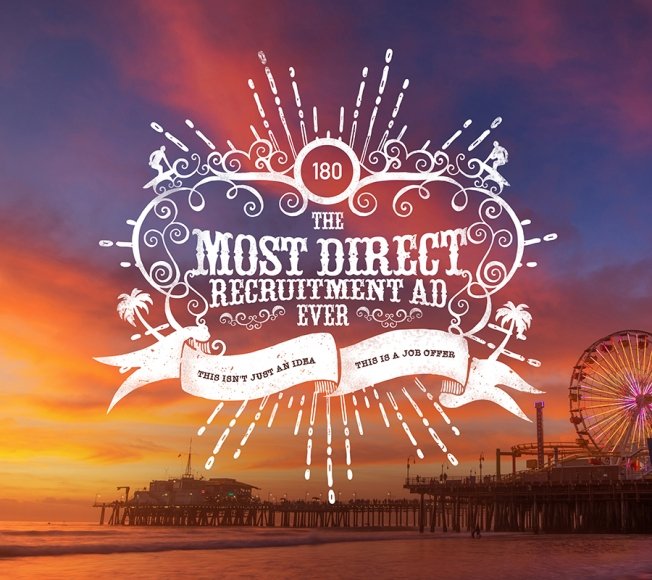 Now this is how to get your recruitment ad in front of the best talent!
A global advertising company has entered their recruitment campaign into Cannes Lions International Festival for Creativity by masquerading it as an award!
Omnicom Agency, based in Santa Monica, California, titled their entry as "The Most Direct Recruitment Advert Ever", detailing how 180LA is looking to hire a "badass creative director". The video even calls on members of the judging panel to apply, including Luca Lorenzini and Erick Rosa, claiming that if they are on the judging panel at Cannes then they're "definitely one of the best creative directors in the world".
Promoting the position within one of the "sexiest agencies" around, 180LA promises 120% increase in days of sunshine, hundreds of tweets from friends wanting to visit you and "thousands of free impressions of your feet in the sand".
The end of the video, shot with a backdrop of a picturesque Californian pier, pans out stating: "By the way, that's the view from your new office."
And the video seems to have had its intended effect, with several judges taking to Twitter to praise the agency's ingenuity:
A case study just called me by name and offered me a Job. Great idea @180LA#canneslion#lionsjudging

— eva santos (@cp08210) June 18, 2015
Hey @180LA thanks for the offer in the middle of the judging process. Lol. I'll call monday.

— Claudio Lima (@claudiolima1) June 19, 2015
Thanks @180LA for the job offer, but there's no good Spanish jam nor #RealMadrid there 😉 Amazing idea anyway! #CannesLions

— Francisco Cassis (@panchocassis) June 19, 2015
A case study just called me by name and offered me a job @180LA #canneslion #lionsjudging

— Luca Lorenzini (@Luc_Lor) June 17, 2015
Watch the ad on Adweek.com.
Find out how the likes of IBM, IKEA and Siemens
drive hiring excellence with SocialTalent
---