Keep up with the latest hiring trends!
9 Mind-Blowing and Mind-Boggling Recruitment News Stories this Week - 23rd May 2016
In recruitment news this week:
Freelance Workers Will Soon Outnumber Employees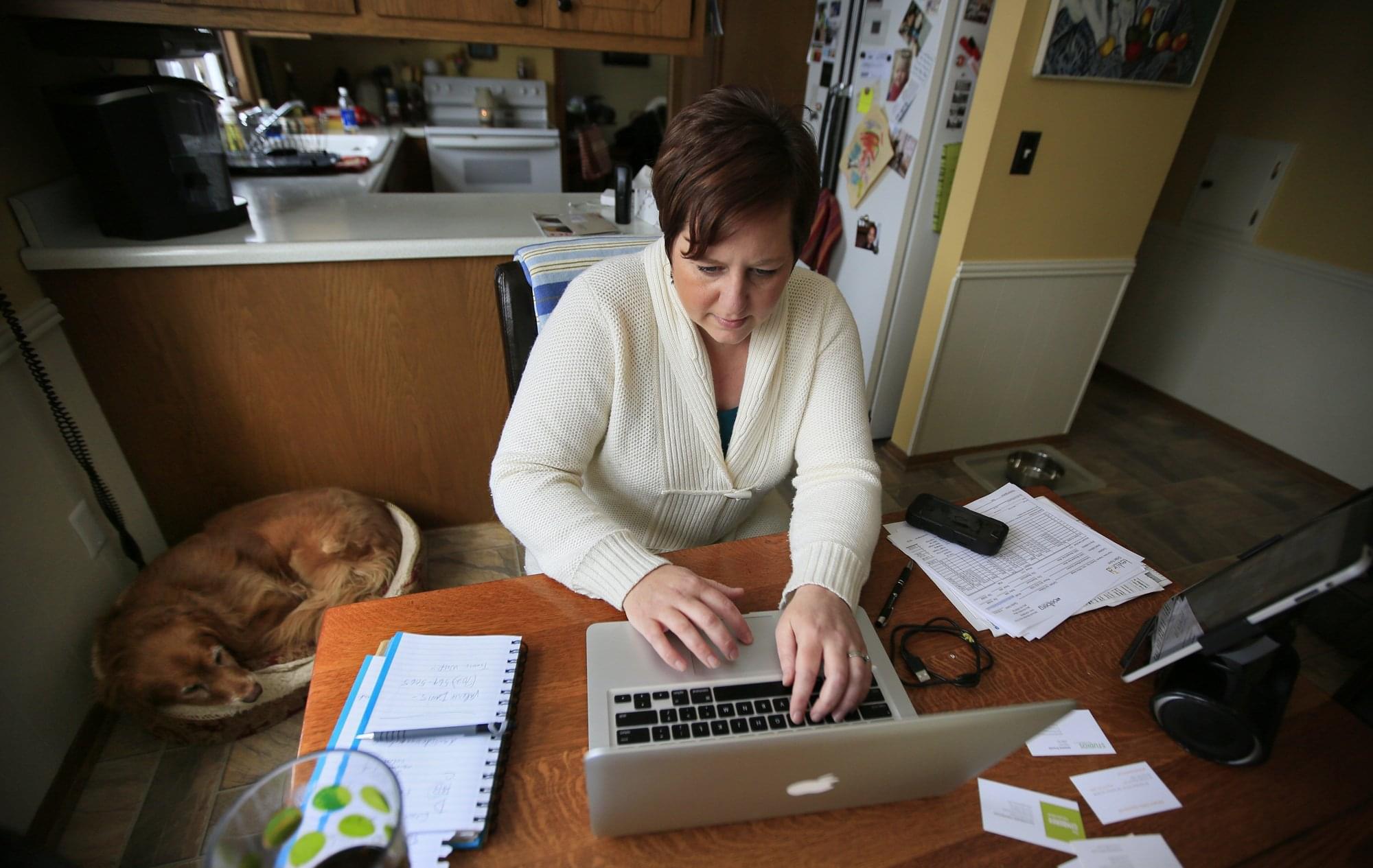 There are now over 54 million freelance workers in America, a number that's increased by 700,000 from 2014 to 2015. Furthermore, a study by Intuit estimates that by 2020 the number of freelancers will grow to about 60 million — about 40% of the private workforce.
1 in 3 Americans have done some freelance work in the last year and the trend for "Supertemps" – freelancers who manage high-powered projects for Fortune 500 companies and advise executives on operational issues, change management, and mergers – is also growing according to a recent article in the Harvard Business Review.
Yes, given current trends, freelancers will exceed employees in another 20 years. But what's driving this shift to a world where freelancers dominate? ERE.net believe there are 3 factors in play:
The first is the fact it's becoming increasingly easy for freelancers to connect with those who need their services e.g. there are now a number of mobile apps and sites designed specifically to facilitate freelance work like TaskRabbit, HourlyNerd and UpWork. Specialised sites like Handy connect customers with home help, while Contently matches writers with businesses and Tongal does the same for video makers.
The second is economic reality — a survey by the Freelancers Union found that 60% of freelancers who left traditional employment now earn more than they did as employees.
Freelance work can be very satisfying. The survey by the Freelancers Union found that for half of freelancers, no amount of money could make them quit freelancing for a traditional job with an employer. As one respondent put it: "Because it's a job on my terms, I can do it at all times of the day, on weekends … I am not bound by a single location." The tradeoff is security, but with employment-at-will, job security doesn't mean much anyway.
Is your recruitment strategy prepared for the so-called "Uberization" of recruitment?
(RELATED: The 'Uberization' of Recruitment: What You Need to Know)
LinkedIn Resetting Password after 117 Million User Credentials Stolen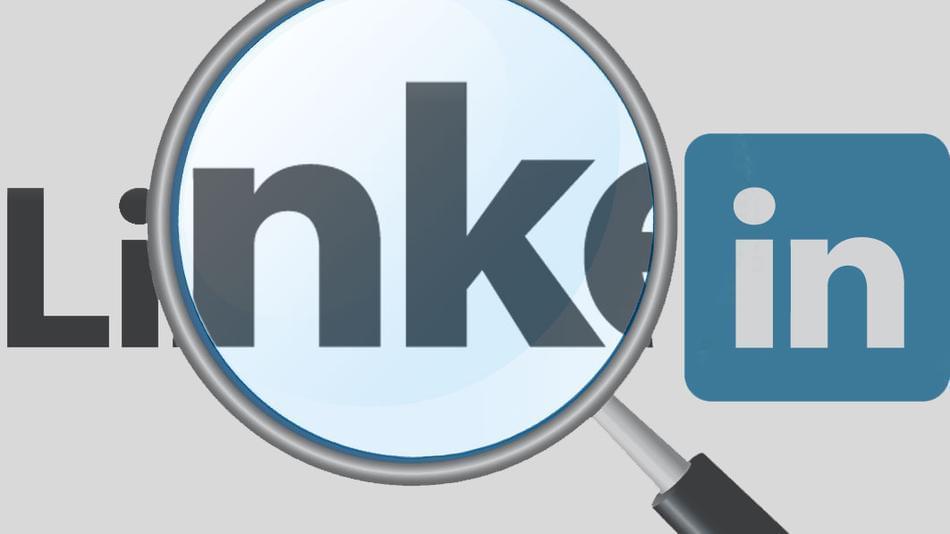 As you may remember, back in 2012, LinkedIn had a pretty major data breach in which hackers were thought to have stolen around 6.5 million users' passwords. Well, according to a blog post from LinkedIn, the company just learned that the data actually included more than 100 million email and password combinations! In fact, the alleged hacker told Motherboard that that number could even be as high as 117 million!
In order to protect its users, LinkedIn has sent many of those affected an email telling them that their current password had been invalidated and advising it be reset. The company has also suggested that members use extra security measures on their accounts, such as two-step verification, to make sure hackers have trouble getting in.
After the data breach happened in 2012, LinkedIn reset the passwords of over 6 million users, but apparently did not suspect that emails had been stolen too. According to Motherboard, the hacker that stole the LinkedIn credentials put them up for sale on an illegal marketplace on the dark web with a price tag of 5 bitcoins, equalling about $2,200. All of the passwords were encrypted, or "hashed," but one of Motherboard's sources said they had cracked 90% of the passwords in just 3 days.
To be safe, LinkedIn suggests you change your account password even if you haven't received an email suggesting you do so.
(RELATED: Could LinkedIn Owe You $1,500?)
Say Hello to Hooble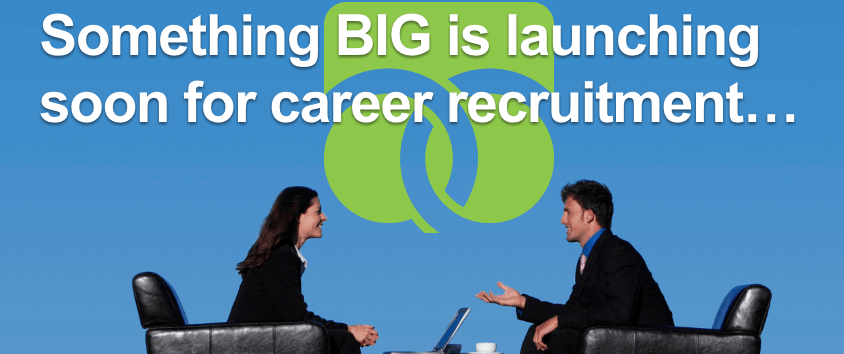 "Something big launching soon for career recruitment…" says the leading statement on the homepage of the newly-established Hooble.com. And that "something big" is their brand new fit-assessment/sourcing/screening site: Hooble.
According to their website, "making the right connection is everything" and Hooble makes making that connection possible by providing its users with "a game-changing way to find great jobs and top talent".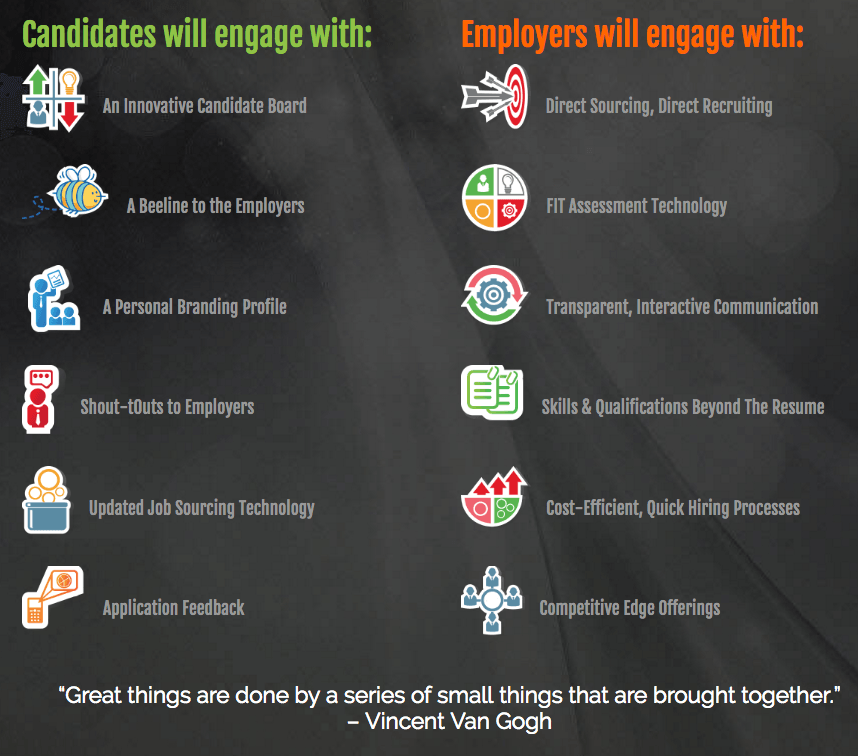 We don't know much else about the new product just yet as it is set to launch in "late Spring 2016", but as soon as we do, we'll pass the information straight on.
Class of 2016 Report Reveals Exactly What College Graduates Want from Future Employers
If you are looking to attract more entry-level candidates to your jobs, keep in mind 84% of college seniors believe an active social presence can help a company when it comes to recruiting the best talent. That's the advice from the latest iCIMS Class or 2016 Report.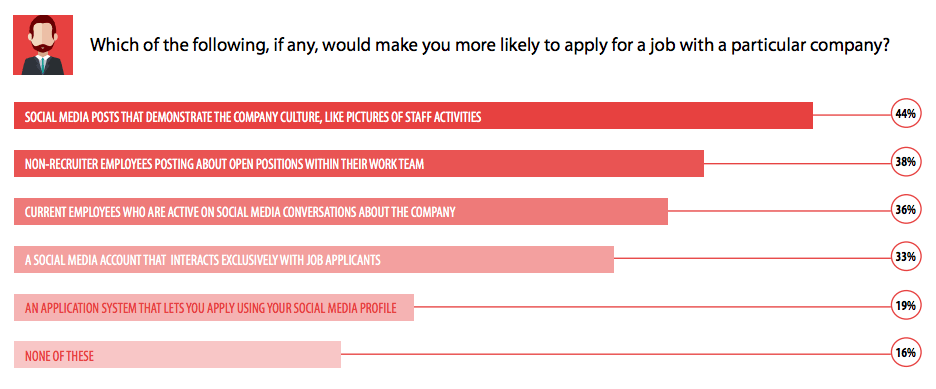 The report also found that while recruiters feel advancement opportunities (45%) are the most important factor in determining an employee's job satisfaction, followed by benefits and perks (39%), for college seniors, salary (44%) tops the list, followed by liking the industry they're in (42%).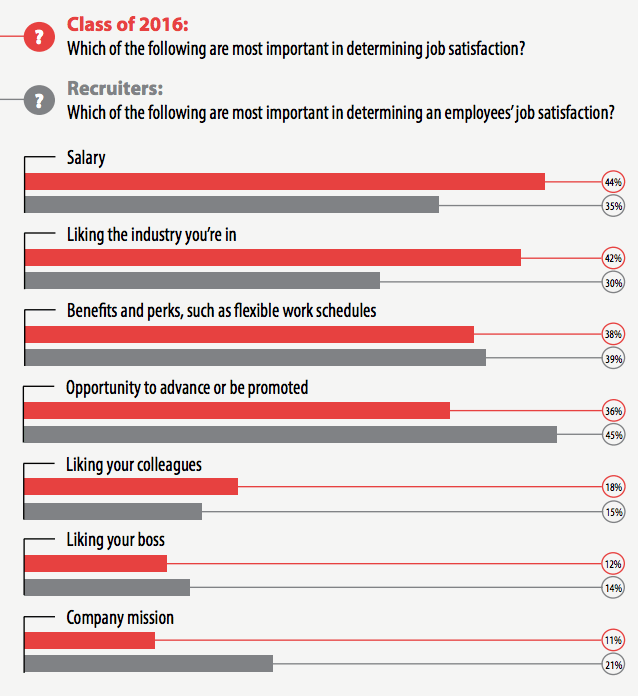 As for salary expectations, 58% of college seniors expect to earn less than $50,000 at their first job after college, while 42% expect to earn $50,000+. However, 48% of companies pay their entry-level employees $35,000 or less and only 23% pay more than $50,000. Furthermore, the women of the class of 2016 are far less confident in earning higher wages then men, While 68% of women feel they will earn less that $50,000, only 44% of men expect to earn below that wage.
When it comes to negotiating their entry-level salary, over half (51%) of seniors believe it's impossible to negotiate their starting salary. However, 61% of recruiters feel their company will hear them out. Interestingly, women actually feel more confident than men that it is possible to negotiate their salary despite not being confident that they'll earn higher wages than men. 46% of women believe it's impossible to negotiate their entry-level salary versus 58% of men.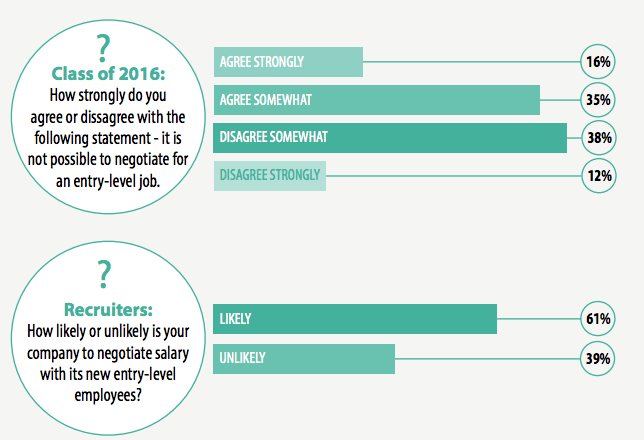 While 86% of college seniors believe that a 4-year degree will make them instantly more competitive in the job market, 36% of recruiters say that over half of entry-level job applicants at their company are not qualified for the position they applied to.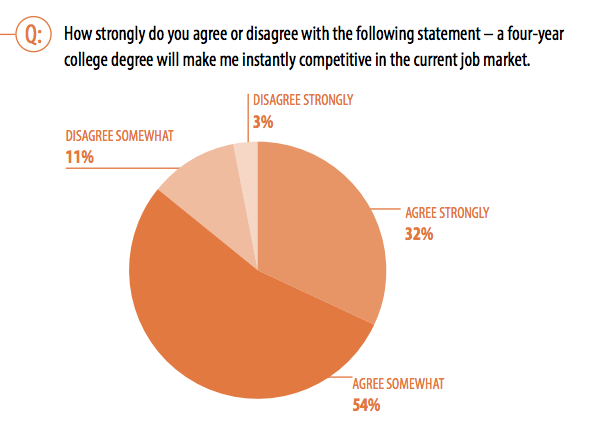 There's also a disconnect between the college majors recruiter need and the percentage of college graduates out there. While 64% of recruiters said they were most interested in hiring graduates with a degree in STEM, only 25% of college seniors will graduate with a degree in that field.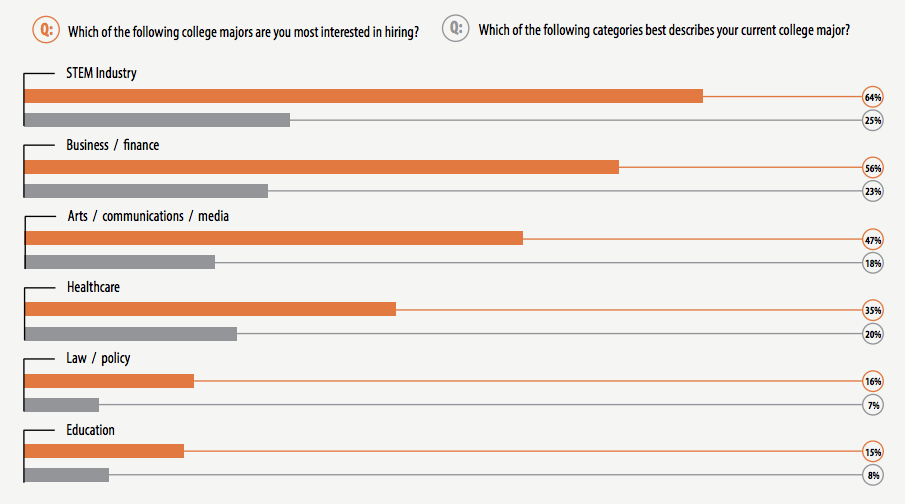 Finally, on average, the class of 2016 expect to send out 10 job applications before landing a role. However, recruiters are receiving an average of 133 applications per entry-level position and conducting 35 interviews.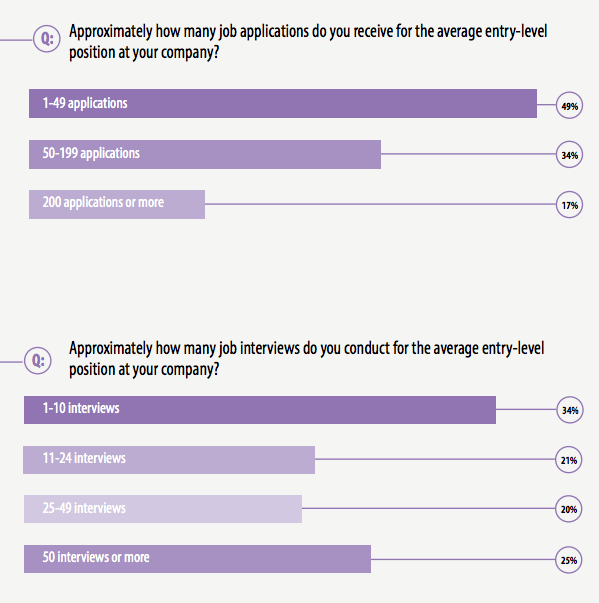 Download the full report for free here.
(RELATED: 8 Statistics You Have to Know About Hiring and Working with Millennials)
Twitter to Remove Photos and Links from 140-character Limit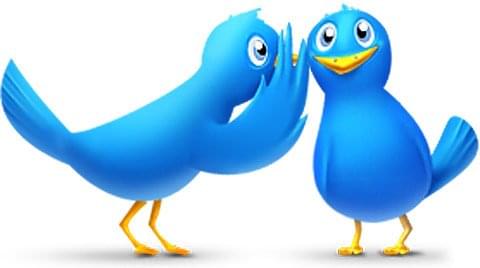 The world rejoiced last week when a report from news giants, Bloomberg, announced that Twitter will stop including photos and links in character counts soon. And possibly within the next 2 weeks!
URLs are automatically shortened by Twitter, but still eat up 23 characters. Pictures, the same. If the new character count policy is implemented, it will allow people to compose wordier tweets—but still be far less drastic than another change that Twitter reportedly deliberated earlier this year, which would have raised its limit to thousands of characters.
We are hoping and praying this update comes to fruition!
(RELATED: 9 Twitter Accounts Every Recruiter Should Start Following in 2016)
Two-thirds of Jobseekers "Unimpressed" with Recruiters

According to a survey by Standout CV, job seekers need to apply for 27 jobs just to secure one interview! Yes, the survey of 1,000 active job seekers found that on average, job seekers spent 6.5 hours a week hunting for jobs and applied for 16 jobs a week.
If the lack of prospects weren't enough to get them down, 67% of candidates said they were also not impressed with recruiters' services. 76% said they rarely received feedback from the recruiter if their application was unsuccessful, and when asked which elements of job hunting they found toughest, dealing with recruiters was reported as the highest difficulty (67%)!
Providing feedback following unsuccessful applications was an area for both employers and recruiters to work on, with 89% agreeing that more should be done to deliver feedback and 58% reporting that it was 'very helpful' when they did receive feedback on their CVs.
Uncertainties about CVs raised concerns, with 33% currently not confident and 20% not sure that their CV is good enough to land them an interview. In fact, 90% agreed that more should be done by schools and universities to educate people on how to write a CV.
Download the full report here.
(RELATED: How to: Drastically Improve Your Candidate Experience)
CV Evaluating Website Lets Applicants Know Their Worth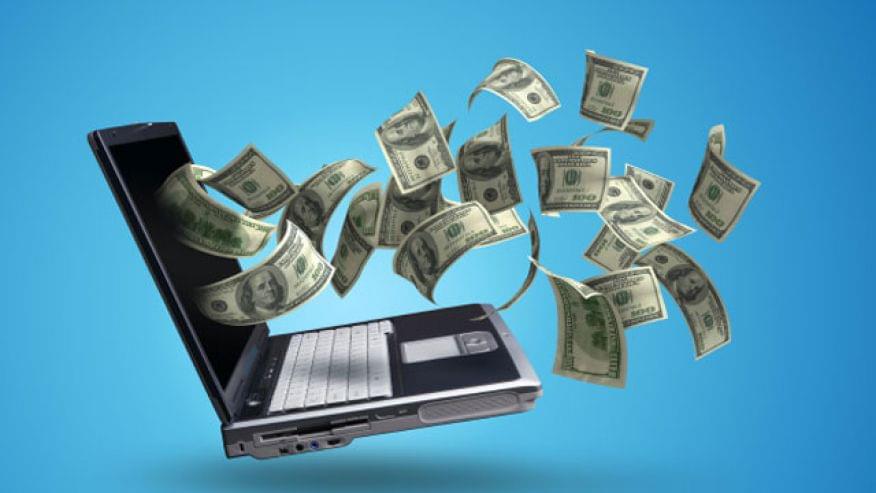 That 33% of job seekers currently not confident that their CV is good enough to land them interview from the last survey, will be delighted to hear that they will soon be able to load their CV onto a webpage and immediately know how much they're worth.
ValueMyCV is a free website which will allow anyone to have their CV evaluated, and get back a salary value based on current market rates for their skills and experience – the Australian Financial Review reports.
Adzuna Australia CEO, Raife Watson, says that the site's algorithm checks up to 100 pieces of data in CVs including work experience, job title, education, qualifications and location, and matches them against data from more than 50,000 CVs to determine what the current salary should be in the job market, towh arm candidates with knowledge that could lead to them chasing a new career path or position.
"ValueMyCV is a unique offering and answers the question everyone wants to know," Watson said. It will also provide suggestions to improve a CV and help people map out a career pathway based on their skills and qualifications.
Check it out here.
(RELATED: How Much is Your CV Worth?)
Instagram Analytics Are on Their Way
Instagram is preparing to launch a series of new tools for the businesses and brands using its platform, including business profiles with contact buttons and access to maps and directions, as well as tools for tracking the analytics around posts, and a mobile ad-buying experience. Now, thanks to a leak from one of the product's early testers, we're able to see what Instagram's analytics feature looks like in action.
Note, however, that the following screenshots were snapped ahead of the UI revamp that turned Instagram's interface from blue-and-white to black-and-white. That means when this feature launches more broadly, it will have a different visual appearance, though the content being tracked will not likely change: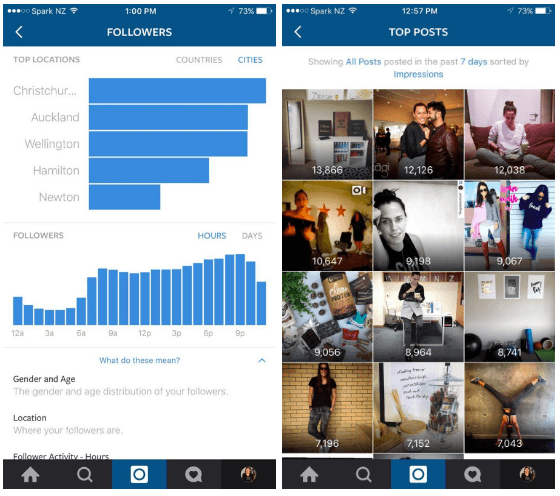 According to what's shown in the screenshots, Instagram's analytics offering will be called "Insights," and will be focused on two main areas: follower demographics and post analytics.
The follower analytics section offers demographic details about your audience, including followers' location, age, and gender. Location information is available by country or by city, which makes it useful to bigger brands all the way down to smaller, local businesses: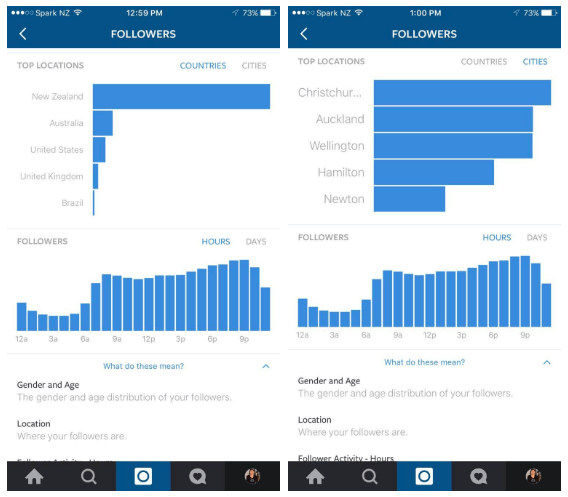 In addition to seeing details like gender and age, graphed out as a circle graph and bar chart, respectively, the follower analytics' section also lets you track how many new followers you've gained on an hourly and daily basis. This can better help pinpoint which posts worked to convert users to followers, or which posts may have spread virally, for example: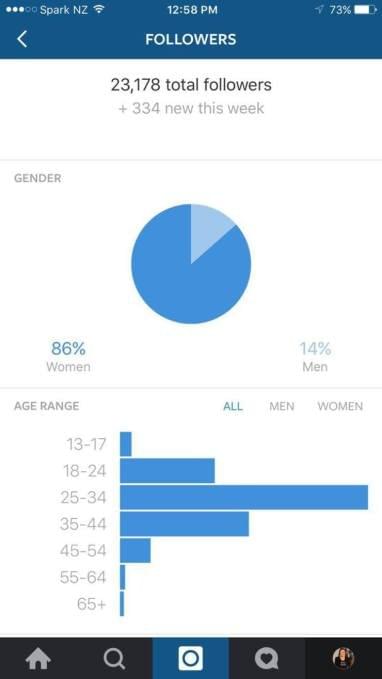 Meanwhile, the post analytics section focuses on just your Instagram content and how it's performing. As you may expect, this lets you track data on things like impressions, reach, website clicks, and other follower activity. Impressions refers to the total number of times your posts have been seen, while reach shows you the number of unique accounts that have seen any of your posts. Website clicks lets you track how many people click the link in your profile, which businesses often use to link to their website.
The "Follower Activity" area here also helps businesses and brands better time their posts, as it displays the most popular times of the day when your followers are using Instagram.
Another module in this section lets you see your top posts sorted by impressions for either the past week or month. This area is especially interesting because it's not a simple chart, but rather presented as a grid of image thumbnails with the number of impressions that post received overlaid on top. This not only helps you to track which posts did well, but by viewing them all as images, you're able to better visualize the content that works best for your audience: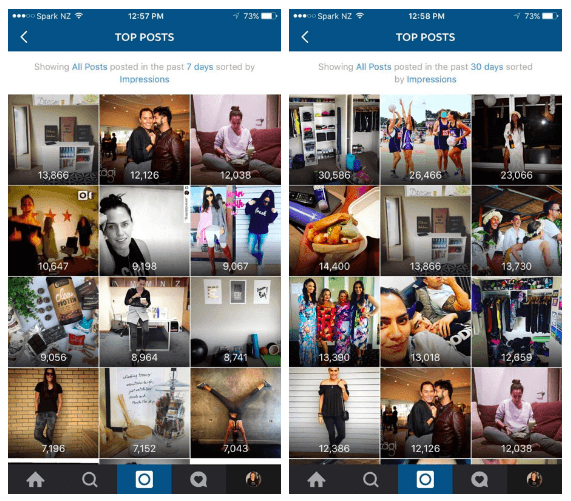 While Instagram wouldn't confirm what percentage of its user base now has the new analytics tools, it did confirm their existence. "We are testing new business tools coming to Instagram in a few months," an Instagram spokesperson said.
Watch this space people!
(RELATED: 5 Ways to Engage Talent on Instagram)
Job Ad Asking for "No Mummy's Boys" Causes Facebook Outrage
William Rose Butchers has an opening for a weekend assistant to join their growing team. But whilst the advert calls for applicants to be "hard working", the other attributes listed are less than endearing!
The job ad, which was placed in East Dulwich in London, read: "Saturday staff required. No drama queens. No drunks. No drug addicts. No emotional wrecks. No mummy's boys. No scruffs."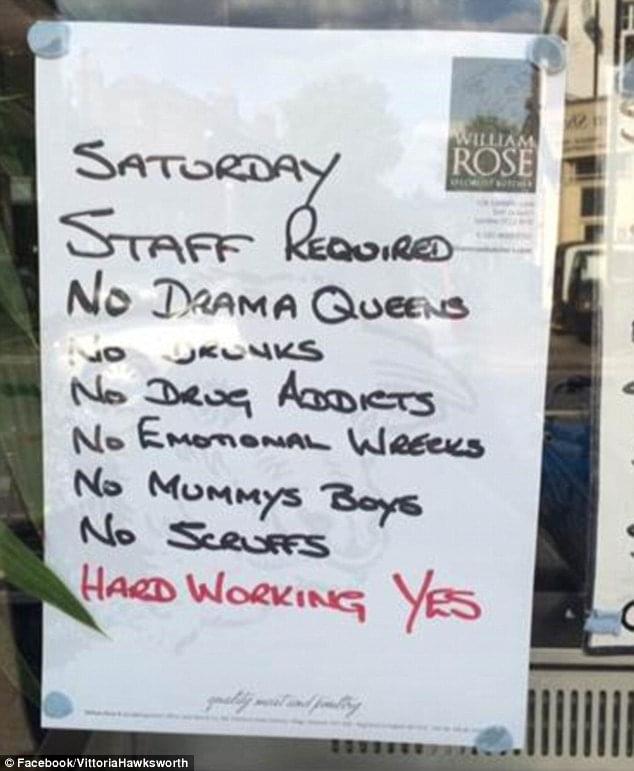 The advert has since received a torrent of online mockery and abuse, after being posted on a local Facebook group called S*** London, by Vittoria Hawksworth. Online user Matt McKay wrote: "Reads like a list of short-lived employees. Maybe the owner should be a bit more discerning instead of putting his drama-queenery on paper and sticking it in his window."
Another commenter, Peter Aitch, said: "How would being a mummy's boy negatively affect your work performance? Crying fits? On the job pouting?", whilst Nik Mark White asked: "And who wouldn't leap at the chance to work under the neurotic self-obsessed controlling pedant that wrote the ad?"
But William Rose felt it was a good way to show he wanted somebody serious about the job and it has resulted in numerous applications. He said people have taken the advert in a good-humoured fashion. William told Metro.co.uk: 'I am by nature a very direct person so the advert was written to get maximum response and it did. 95% of the reaction has been positive and been accepted as good humour, and we're giving a trial to two ladies this morning, as females make up 40% of our workforce.'
Find out how the likes of IBM, IKEA and Siemens
drive hiring excellence with SocialTalent
---