Keep up with the latest hiring trends!
Google Drive: more accidental proof of its existence
There's been a lot of buzz on the web this week about the pending launch of Google Drive, a product that has been rumored for many years now. Google have remained silent despite several leaks including an accidental peak at the Google Drive icon on an official Android Hangout during the week.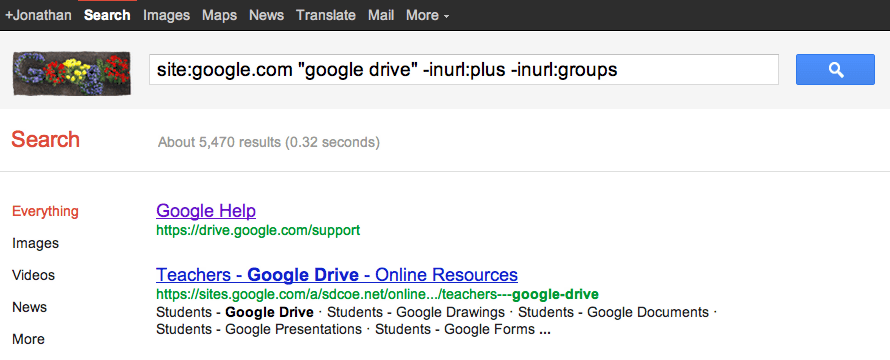 Now, you all know that I love my boolean so I thought I would do a simple search of Google's own site today to see if I could find evidence of the product. A site search of Google throws up tons of Google Plus and Google Groups discussions and posts on the topic, which are of course not created by Google itself. Removing these shows a result for what looks like the Help section of a new Product called "Drive". Clicking on the link shows a page with a 404 error but there is little doubt that drive.google.com exists and has been indexed by Google themselves. Interestingly this results only appears if you run your search on Google.ie
Try it yourself by typing the following into Google.ie:
site:google.com "google drive" -inurl:plus -inurl:groups
Here's hoping that when we click on http://drive.google.com this time next week, it will be to access 5Gb of free storage that will finally update Google Docs to the level of Dropbox.
Update Tuesday 24th April: Google Drive is here. Check out the announcement on Mashable and watch the video below:
Find out how the likes of IBM, IKEA and Siemens
drive hiring excellence with SocialTalent
---