Keep up with the latest hiring trends!
How To: Get more clicks on Twitter for Recruiters
Twitter is proving itself to be a great content-finder for many members, who liken it to being their personal newspaper. Users follow people they like to read and get direct links to their published content. So how do Recruiters get their content read by the Twitterati?
A wonderful infographic was produced by danzarrella.com after much painstaking research, which outlined the best ways to increase one's click-through-rate (CTR) on their Tweets, so here's that information processed in to recruitment-speak.
Top tips from Dan Zarrella were to keep your tweets between 120 and 130 characters, rather than using up the full 140 characters allowed. Tweets of this length have a CTR percentage of between 8 and 9%, much better than shorter tweets.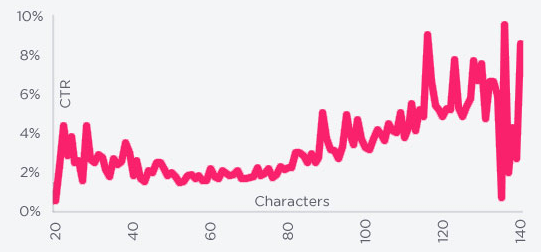 Placing your links about a quarter of the way through your tweet, rather than at the end, have a more successful Click-Through-Rate. Furthermore, try to tweet your jobs a maximum of once per hour. Based on Dan's analysis of 20 highly-followed Twitter accounts, he found that accounts that tweeted out links only once per hour were 3 times more likely to be clicked on, with click-throughs falling rapidly over a higher frequency.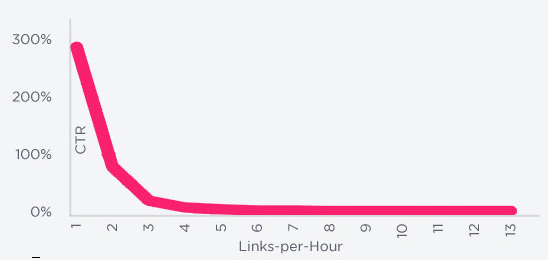 Interestingly, tweeting on the weekends is shown to have a higher CTR than during the week, and tweeting both first thing in the morning and then later in the afternoon also worked well (7am – 9am, 2pm-3pm and from 7pm till midnight).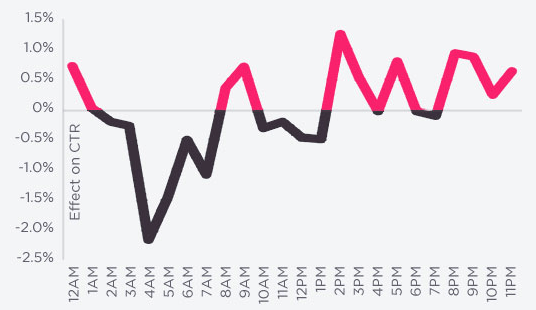 Most importantly, however, are the WORDS IN THE TWEET. Using words like "Via" to mention a source had the highest CTR at over 6%. Other terms, like "@", "RT", "Please" and "Check" had a greater CTR than tweets without these terms. Also, the types of words found elsewhere in tweets with high CTR's were Adverbs and Verbs rather than lots of Nouns or Adjectives.
So, for recruiters, some words you may use are: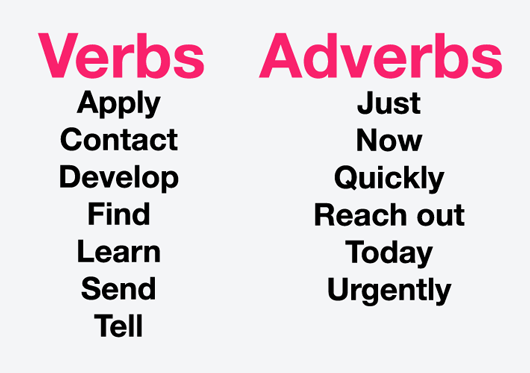 In true business fashion, all this work is not worth anything if you can't evaluate it. Measure your Tweeting performance and it's referral traffic to your content and calls to action. Use BufferApp to schedule your tweets according to your own history of best performing tweets (click here to see our blog on how to use Buffer), and measure your site's referral traffic and landing pages (ie, is Twitter sending eyeballs to your website, and which page are they coming to – is it your job post or your blog, rather than your home page?) using Google Analytics.
Here's a screen-shot of Tweets sent today using just these kinds of words: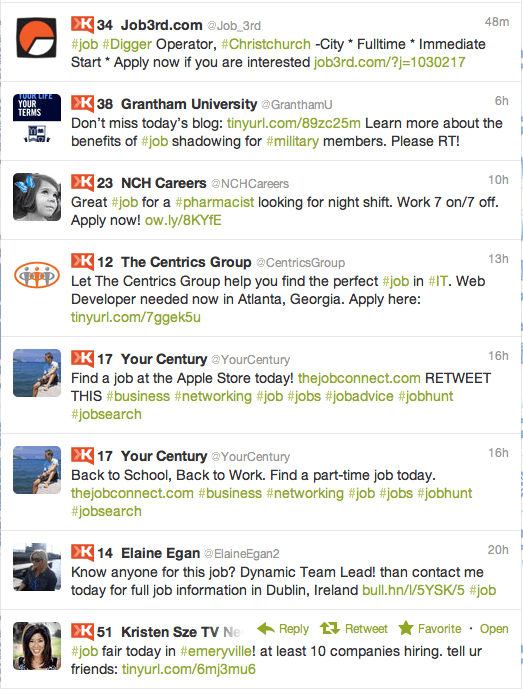 Find out how the likes of IBM, IKEA and Siemens
drive hiring excellence with SocialTalent
---