Keep up with the latest hiring trends!
How to: Navigate HR Expos to Find the Perfect Technology for Your Company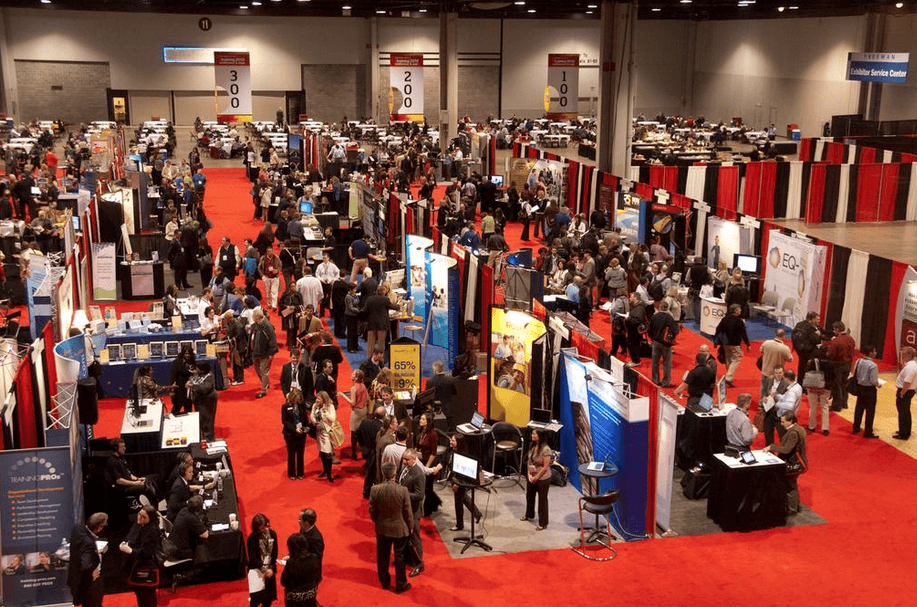 Whether your company is just starting out or well on its way to being an enterprise, it's crucial to research which HR technologies can help your business succeed. But with so many vendors and use cases, the research and selection process can be a little…well, daunting! If you're looking for an interactive, one-on-one way to gather information and test as many systems as possible, then you don't have to look far.
From the CIPD Recruitment Exhibition Show in London, to SHRM 2015 in Las Vegas, to HR Tech World Congress in Paris, recruitment shows and expos are there to help your company realise the potential of technology. In addition to the chance to hear inspiring speakers and attend educational workshops, these events provide entrepreneurs, HR managers, and business leaders with valuable opportunities to meet technology vendors and consultants.
Like Goldilocks testing porridge for the perfect temperature, you're there to evaluate and find the human resources software that is just right for your needs. Whether you're replacing an old system or starting fresh, it's important to pinpoint your business needs beforehand to maximize your time at the event.
This guide will ensure you have a clear understanding of exactly what you need to know before you start your technology research process:
Choosing Software to Match Your Business Needs
Corporate recruiters, HR departments, and recruitment agencies alike rely on technology to help source top talent. And though the goal of each recruiter is the same (to identify and hire candidates before the competition does), there is no one solution that will work perfectly for every type of organization.
An organisation's technology needs are most often defined by their size. The market for sourcing and recruiting software is generally divided into three business tiers — small, mid-sized, and enterprise —  each with a unique set of challenges and preferences.
Choosing HR software is akin to finding a strategic business partner. You want a vendor with whom you can build a long term relationship. A vendor that fits your culture stands a better chance of meeting your changing business needs — now and in the future.
Let's examine the nuanced requirements of each business tier and how you can use them to overcome the Goldilocks principle and find the best HR vendor for your company size.
Small businesses often lack a dedicated HR department. This makes user-friendliness paramount for this segment, because any number of people may need to access the system on a regular basis. Additionally, many small businesses or agencies begin their tech journey with free software or low-cost versions that offer narrowed functionality. There's nothing wrong with taking advantage of these systems, but eventually you'll need to upgrade to a higher tier, possibly with another vendor. Be sure you know upfront how to transfer your data when the time comes. Lastly, smaller companies should focus on creating a paperless recruiting system. Look for ways to streamline the sourcing and hiring process and then reinforce those efforts with technology.
Mid-sized organizations need HR software to support their growing workforce. At this level, integration with other systems is the top concern. For HR departments, it's important that recruiting, payroll, and additional standalone platforms can all talk to each other. This reduces duplicate data entry and supports a seamless workflow. Integrations are also important for recruitment agencies, such as compatibility with CRM software, email and calendars, and job board and social platforms. Businesses at this tier should consider adopting a single vendor in order to build a comprehensive talent management solution.
Large enterprises and corporate recruiters need strong collaboration features to share applicant data and receive feedback from hiring managers. Enterprises should also look for a vendor that offers branded career pages, an application portal, and an internal job board. These features facilitate internal hiring and employee referral programs, which means job openings are filled faster. Organisations at this tier need to store and regularly search large amounts of data, so advanced filtering options, saved searches, duplicate candidate detection, and customisable workflows are necessary.
Features that Benefit Every Business Sizes
In addition to business size requirements, there are a number of features that all companies should look for when investing in modern HR software. These include:
Social recruiting and social media integrations: Social media is now an integral part of the hiring process. Though these features were once regarded as differentiators, they have now morphed into best recruiting practices. Vendors that simply provide a contact database should be passed up in favour of providers that help organisations create a global talent funnel.
Mobility: Recruiters are on the go and need access to information at all times from any device. Additionally, 70 percent of job seekers are willing to apply for a job via smartphone and companies with mobile friendly hiring processes see improvements in time to hire, as well as increases in candidate quality, quantity, and employee referrals. Mobile-optimised systems are no longer optional.
Compliance: Labor laws, tax regulations, and healthcare legislation is constantly changing. Companies should make sure any software that deals with people processes is compliant with all government business regulations.
Analytics: Your recruiting efforts are all for naught if you're able to track which strategies are most effective. HR software helps you track the entire hiring and recruiting processes, and powerful reporting and analytics can optimize it.
The HR software market is comprised of hundreds of vendors with solutions for businesses of all types and sizes. But as you will learn at an expo, not all of them are comparable.
You need one that is tailored to your specific needs. Know those needs beforehand, and you'll have no trouble finding the solution that is just right for your business-size.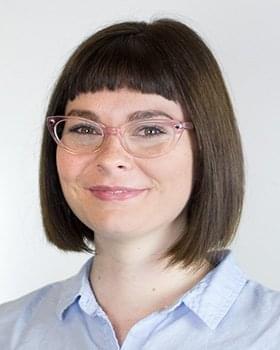 Author Bio:
Jenna Puckett is an associate technology analyst at TechnologyAdvice. She covers topics related to project management, marketing automation, employee performance, and other emerging tech trends. Connect with her on LinkedIn.
Find out how the likes of IBM, IKEA and Siemens
drive hiring excellence with SocialTalent
---