Keep up with the latest hiring trends!
How to Set up a Filtered Auto RT that also publishes to LinkedIn & Facebook
Did that post title confuse you? Hell, it confused me and I'm the one writing this article! This post stems from a corporate client's request to come up with a way to leverage the social potential of their tens of thousands of employees to amplify the actions of their internal recruitment team. Can you imagine the viral potential of all of their Sales guys re-posting updates relating to jobs in their sector and market to their personal Twitter and LinkedIn followers? What if the development team were also re-posting job updates to their own networks who probably share similar skills and experience? Great idea but if you ask the rest of your organisation to help you by checking your updates every day and re-publishing the relevant updates to their own networks, I reckon you will have a teeny tiny uptake!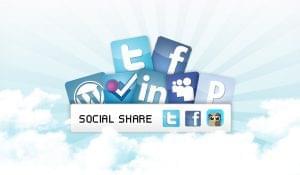 The fundamental issue is that although people are normally willing to help, they'll only do so if it is pretty simple and painless to do so. Social sharing works if it is targeted, consistent and gets volume quickly. This requires your "helpers" to buy into it for the long haul and take time out every day to help you. If you are a corporate or agency recruiter, I'm sorry, but the rest of the company just aren't going to help you.
So (deep breath), this got us thinking. How can we automate this process so that those who are willing to help can do so in less than 5 mins? What about the corporate recruiters who already re-tweet and re-publish each other's content; can we maybe make their lives easier too?
Step 1: What are you Re-Tweeting or Publishing? It needs to be an RSS feed, but that's no problem. If you want to re-tweet a selection of another account's tweets then you just need to get their RSS feed. Worried that Twitter removed this link when they re-designed their site earlier this year? Worry not. Just replace "username" for the username or Twitter Handle of the account that you wish to re-tweet.
http://twitter.com/statuses/user_timeline/username.rss
If you would prefer to publish from a different RSS feed, just copy the feed address.
Step 2: Make sure that you have added your Twitter account to LinkedIn.  If you have done that and have already made sure that not all of your Tweets are automatically re-shared then skip to Step 3.  If not, Log into LinkedIn, click on your username in the top right corner and then click on Settings > halfway down the page are three columns; the first begins "Profile" and will be highlighted.  Go to the third column, the one that begins with "Settings" >
Click on "Manage your Twitter Settings" directly below the header of this column. > Under  "Sharing Tweets" make sure this is ticked so that all of your tweets are not automatically re-shared as Posts on LinkedIn.  You only want Tweets that contain #in (more on this later).
Step 3:  Create a new account on TwitterFeed. You just need to make up a username and password and you're in!  Very simple.  You will then be asked to create a new Feed.  You can call it whatever you like (we have named this example "Social Talent Tips".  Then paste the RSS feed that you want to use (we're using our own RecruiterBlog Twitter feed) and click on "Advanced Settings".  Do not continue to the next step yet!!
Step 4: In the Advanced Settings you have the following options:
Update Frequency, Post Content, Post Sorting, Post Prefix, Post Suffix, Keyword Filter
We're going to start with Update Frequency.  This allows you to control how many re-tweets to publish every day.  You can set it to poll the Twitter account or RSS feed every 30 mins or as infrequently as once a day.  You can then set it to publish between 1 and 5 posts.  You might start off by polling once a day and setting it to re-publish just one item.
Next, we're going to jump to Post Suffix and add #in to all of these posts.  If you have modified your LinkedIn settings correctly then this will tell LinkedIn to publish these tweets as Updates on your LinkedIn account (it adds the #in hashtag as a suffix on to all of your re-published tweets).
Finally we are going to go to the Keyword Filter section.  Here we can choose which posts or tweets we want to republish.  If you are re-posting a general jobs stream then you might want to filter by location and sector and/ or job title.   For example if I want to re-post all Sales Jobs in Dublin but I don't want to post graduate jobs then I would type in sales dublin -graduate
If you really want to be fancy you can choose which url shortener to use under "Post Content" and enter your API for something like bit.ly which will allow you to track the clicks on all of these posts.
Now you are ready to click on "Continue to Step 2" within TwitterFeed.
Step 5: All you need to do now is authorize your Twitter and Facebook accounts by clicking on the "Available Services" and you are done!
TwitterFeed takes about one hour to process your request but after that you should start seeing the third party tweets being posted by your own Twitter account and then seeing these posts being published as Updates on LinkedIn and Facebook.
Go try it out and help your colleagues by automatically re-tweeting their posts and sharing them on LinkedIn and Facebook. Better still, get the non-recruiters in your organisation to share it with their networks, perhaps by choosing content keywords that will particularly appeal to their networks!
PS, just to clarify, this method doesn't technically re-tweet someone else's posts, rather it re-publishes them as your own.  No harm done though, the point is to share the content so who really cares about RT counts unless you're working for Klout!
Find out how the likes of IBM, IKEA and Siemens
drive hiring excellence with SocialTalent
---