Keep up with the latest hiring trends!
"I don't want that job!" The Importance of Employer Branding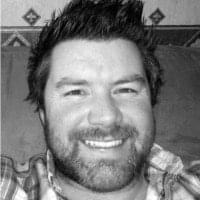 You'd think in this day and age, with our unemployment rate at an alarming 14.5% and morale still diving, that when an employer sets up a new business and looks for staff, offering jobs with a decent wage to people who may not have much experience in that industry, people would jump at the chance, writes Oliver Skehan
Well, it seems, as I always suspected, that things are not black and white but more often than not grey, grey, grey. On Monday morning, the radio was on in the office and Late Late Show anchor Ryan Tubridy was speaking to John Aylward, MD of ARE Direct Sales Management based in southern Ireland in Co. Tipperary.
After sourcing CVs through the FAS website, which was his first mistake – FAS lies in 91st position in sites visited in Ireland – There were 15 jobs on offer. Aylward called 72 to interview at his office based in Thurles. 18 turned up. Of that number, 10 were offered jobs. Seven, yes seven, showed up for work. Of the three that abstained, one was offered another post while the other two implied that they had weighed up what they were receiving on social welfare and decided to give full-time work a miss.
All 10 jobs were as Sales Reps with a basic salary of '¬21,000.
So what went wrong? Does it sound the death knell for employers' hopes of hiring staff in an 'employers market'?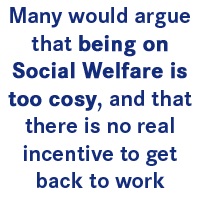 Are unemployed people reluctant to come off the dole? Many will argue that being on social welfare is too cosy, and that there is no real incentive to get back to work.
"We really need to look at what people receive on the Live Register," an exasperated Aylward said. "It is really frustrating."
The social welfare package for someone unemployed per week is '¬188, plus rent allowance, child benefit, back-to-school allowance, single parent allowance etc.
We've heard reports from commentators on this subject that to make it really feasible to turn their back on the handout from the State and accept a job that they'd have to be offered a role paying more than '¬30,000 to make it worthwhile.
To most people, just the act of working and having a job is enough to get them off the dole, that it's the last place they'd rather stay and the first opportunity of a job will be taken. The social welfare system is there as a support network for in-between jobs.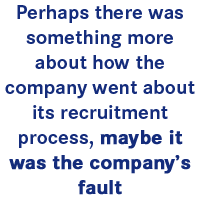 But perhaps there was something more about how the company in question went about its recruitment process, and maybe it was in fact all their fault and not the apparent unwillingness for people to accept jobs.
Founded in 2010, ARE Direct Sales Management's description on Facebook states: "We operate and manage a number of field based sales teams for a number of major companies within Ireland. We have the experience, skills and manpower to grow sales for any and all markets. Specializing (sic) in utility sales and contract services." What on earth is that?
Prior to Monday the last post on their Facebook page was on September 8. In it Danny Carty wanted to know 'whos your daddy'. 

Worryingly, the next post – a link to a story in Monday's Irish Independent entitled 'Businesses struggle to find Irish staff despite jobs crisis' caught Siobhan O'Brien's eye.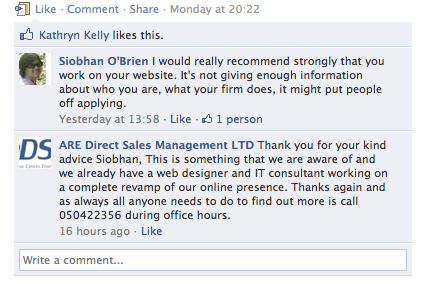 Siobhan did receive a response but at the end of it she was urged to 'call 050422356 during office hours' to find out more. We must ask, who rings an office anymore? I spent the first two days in this office wondering if there was a phone here at all. Phoning the office is the last port of call for about 99% of people with internet access. Where do people go first? Google. They find you on Facebook. They research your company, the role, people who may work there, long before they make any personal contact with an employee of that organisation. In this instance, DSM Ltd have a typical Irish SME attitude to Social Media. They're on Facebook, but only barely and probably to pay it lip service. Their website is incomplete and does not offer prospective employees enough information about both the roles available and the company itself. Of course no one came to the interview. They have no employer brand.
An employer brand is about giving an employee a reason to come to work. You make public your strategy for employees and also what you do. Facebook as an employer brand tool is completely free and is often the first port of call for applicants to investigate you and your business. Do I really want to work for this organisation? With no employer brand it's no surprise that so few candidates accepted roles that they were offered.
How do you represent your employer brand in your business? Without it, do you think you'd be as successful?
Find out how the likes of IBM, IKEA and Siemens
drive hiring excellence with SocialTalent
---