Keep up with the latest hiring trends!
My "Jerry Maguire" manifesto for the future of the ATS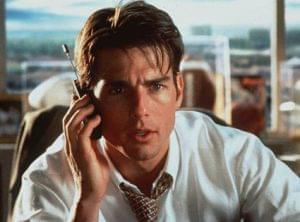 Applicant Tracking Systems or Recruitent Databases are both a saviour and a curse to the modern recruiter. On the one hand, they allow you to capture intelligent candidate data that can dramatically increase your productivity and efficiency, yet on the other hand, they can host a minefield of redundant features and ridiculous workflows predicated on old-fashioned recruitment practices that work against you rather than for you.  We are regularly asked what is our favorite or recommended ATS and to be honest, it doesn't matter as there is no one database for everyone. Vanilla solutions result in a vanilla service hence choosing the right database is a critical decision for any hiring organisation or recruitment firm.
Pre-2008 most recruiters worked off a recruitment model that was almost entirely reliant on applicants responding to job advertisements, hence the "Applicant Tracking" description of these databases. Companies like Bullhorn, Taleo, Adapt and Brassring are market leaders in this space and have been producing solid ATS's for years. However, the world has changed since 2008!
If you are still reliant on recruitment advertising for your candidates, good luck, you're going to lose this talent war; but you probably already know this. At the heart of everything most recruiters do these days is their ATS or database and most of the leading vendors have been slow to realise how much the applicant model has changed. Have you ever tried to add a profile from LinkedIn to your database?  It can be painfully slow and often involves a huge amount of copying and pasting. If you have a large recruitment organisation then you can expect lots of data to slip through the cracks and this is why some of the more progressive recruiters will also fail. In a world where the information is now free, your database is more important then ever. How you capture, record and utilise this business intelligence is what will distinguish you from your competitors and ensure that you come out on top. Even with only a basic understanding of LinkedIn the average recruiter can search and find a whole bunch of potential candidates for their vacancies. If you can do it, so can your competitors but what if you know that candidate X is not actively looking, that he has a young family and a big mortgage to pay. What if you know that he is waiting patiently until April to get his bonus and as soon as the property market turns he is planning to move West and finally make that change. What if you know that his brother is also a software developer, is single and fed up with his boss's wisecracks and wants to make a move now. You also know that this guy went to college with your line manager or client's line manager's best friend and they all meet up once a month for pints down the local. What are you going to do with that intelligence? Document it, categorise it and make hires and placements, that's what I would do.
So this begs the question, is your database helping you do that or do you find it a chore to maintain and update? Can you manage all your LinkedIn contacts, your old database of applicants, your Google+ circles, your Facebook Page's fans, your Twitter followers and blog subscribers in one place? That's not even thinking about all the potential candidates you aren't yet networked with!
The perfect database doesn't exist yet; I know because I keep looking for it. There are a handful that have great potential and each are doing some fantastic things when it comes to data and its manipulation. We're going to be profiling a few of these over the coming weeks to highlight their features, talk about their flaws and consider their potential roadmap going forward. In the meantime, here's the database that I want:
All of my social connections are automatically added and intelligently mapped to a centralised database. When someone follows me on Twitter, my database captures this, codes them and starts tracking their behaviour. Same goes for any other network that exists or will exist.
When I find someone on the web I can add them to my database with one click of a button and it will automatically parse and intelligently code that candidate.
All of my communications with these contacts are automatically recorded and logged whether I email, tweet, send InMails, texts or make phone calls. The action of sending a tweet is acknowledged by my database and captured in the right place, I dont need to tell it to capture it.
My database tracks the digital profiles of these candidates and keeps itself updated so I know when they have changed jobs, checked in at a Starbucks or updated their marital status.
My database learns from my behaviours, who I connect with and whom I speak the most with and intelligently suggests other people that I should be talking to. It finds them on the web, in social places, on lists and in company web sites.  It also suggests relevant industry news that should interest me based on the industries I most engage with.
My calendar and reminders are seamlessly linked to this database and I can talk to it using my mobile phone (Just like the iPhone 4S). I can ask it to find more people like "Candidate X" and then ask it to reach out to them to see if they are interested in a move. It understands my commands and uses pre-defined templates to message these prospects. It learns from the replies and modifies the templates to make them better, increasing future response rates.
With all of this intelligence I can generate any type of report that I need; my database can tell me who the Top 10 employers of Sales Managers are in any location I choose; it can tell me which of my competitors are losing or hiring the most staff; it can suggest salary levels for any sector that I want to research. It is semantic, I don't need to think about synonyms as it learns from the massive amount of data that I am collecting.
Do you know any databases or ATS's that look in any way similar to this? Tell us about them in the comments and we'll include them in our upcoming profiles.
Find out how the likes of IBM, IKEA and Siemens
drive hiring excellence with SocialTalent
---