Keep up with the latest hiring trends!
Imitation: The Highest Form of Flattery? - Introducing #Twacebook
Your Twitter profile has changed. And if it hasn't already, it will do so any day now.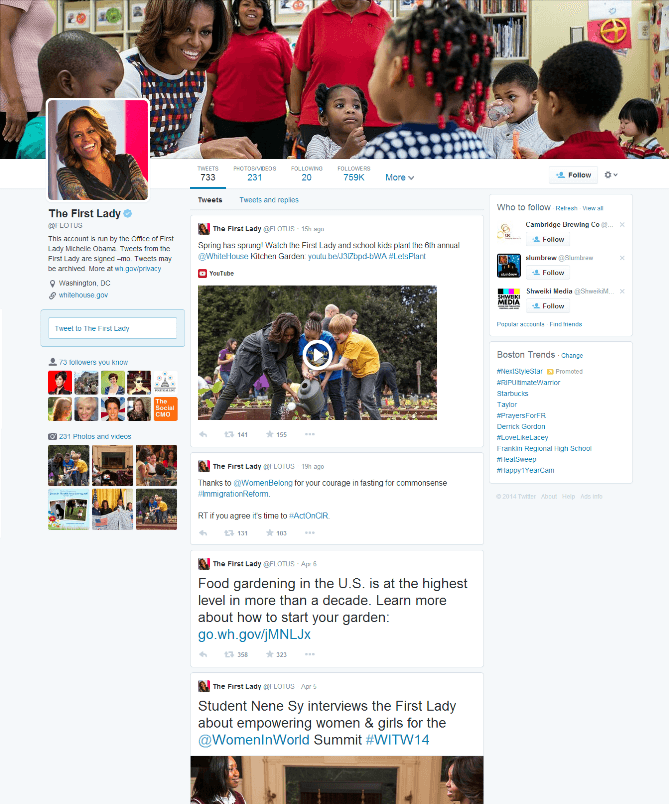 Twitter has a brand new face. One which, according to Twitter's blog, will "show the world who you are" and will make it even "easier" for you "to express yourself through a new and improved web profile".
What's New?
So what's changed? Well, the new Twitter profile includes:
Larger Profile Photo & Header Image
Reminiscent of both Facebook and Google+, in our opinion, the new Twitter profile has enlarged your profile photo and expanded the size of your header image. You can now spread your header right across the page at 1500×500 pixels, making for an altogether more colourful profile, that is heavily image based as opposed to the text based profile we have been using.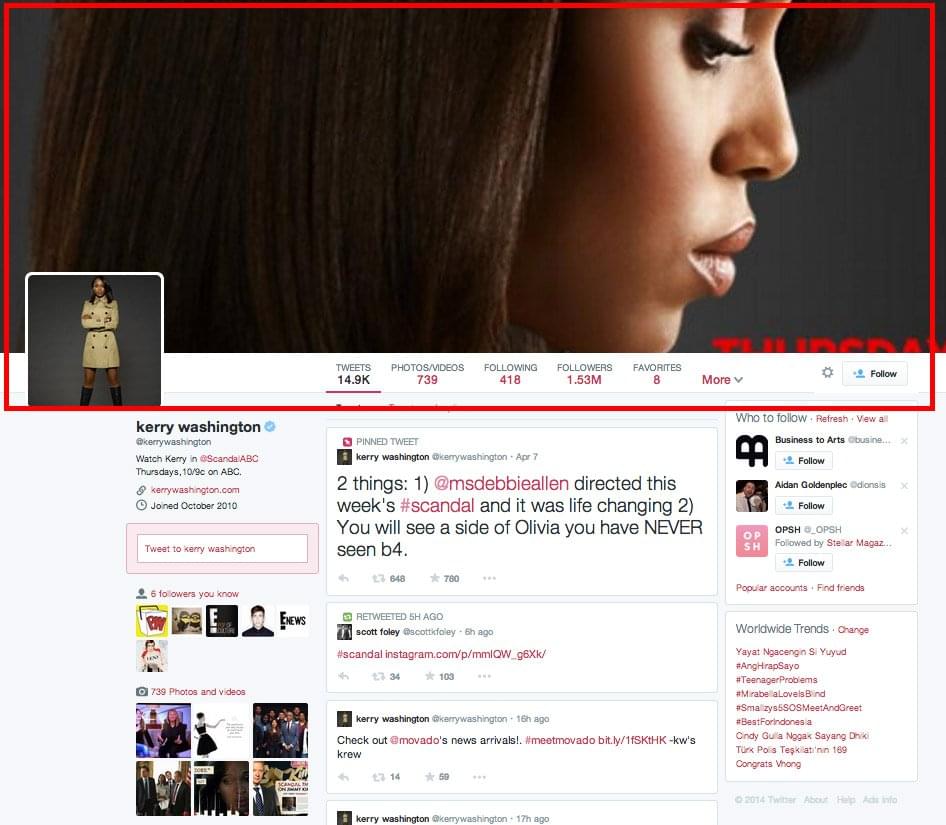 To add a header image, you can either upload a custom image or you can select a pre-loaded theme from Twitter's collection in the design tab on the settings page. Don't worry about your current profile photo however, it will be automatically resized to fit the larger 400×400 dimensions, but if you wish to change it to be more in keeping with your new header images, you can upload a new image using the design tab on the settings page.
Name, Handle and Bio Move Left
Your name, @handle, bio, and pictures will all now be positioned on the left-hand side of the page, directly below your profile picture.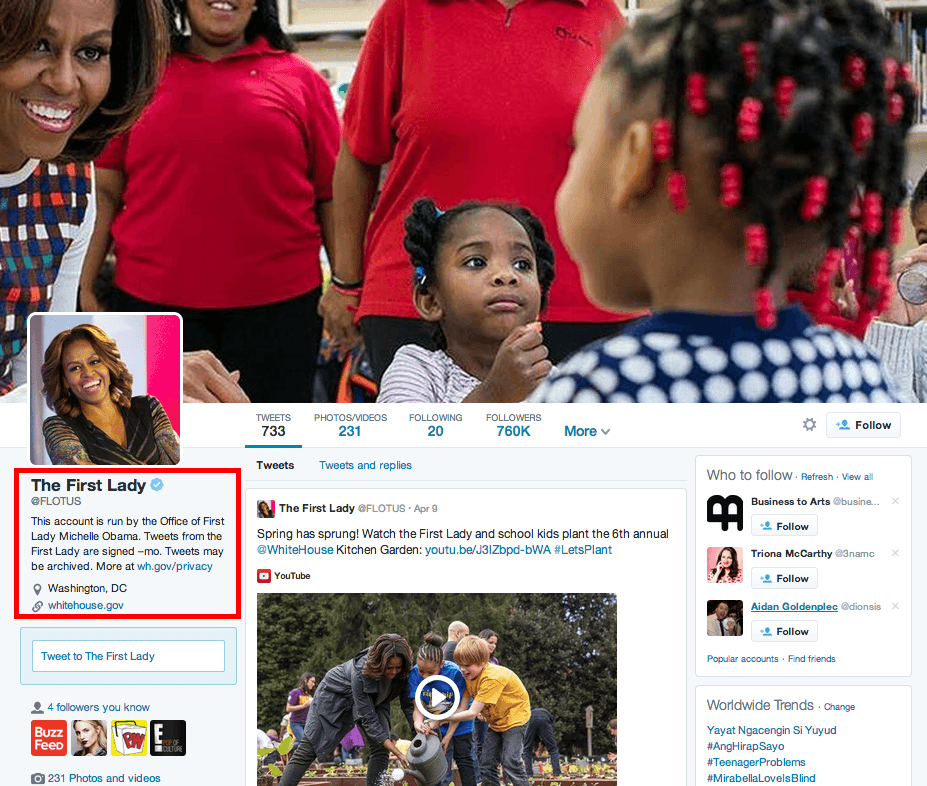 "Who to Follow" and "Trends" Move Right
Both your "Who to Follow" and "Trends" tab will now be positioned to the right-hand side of your tweet stream.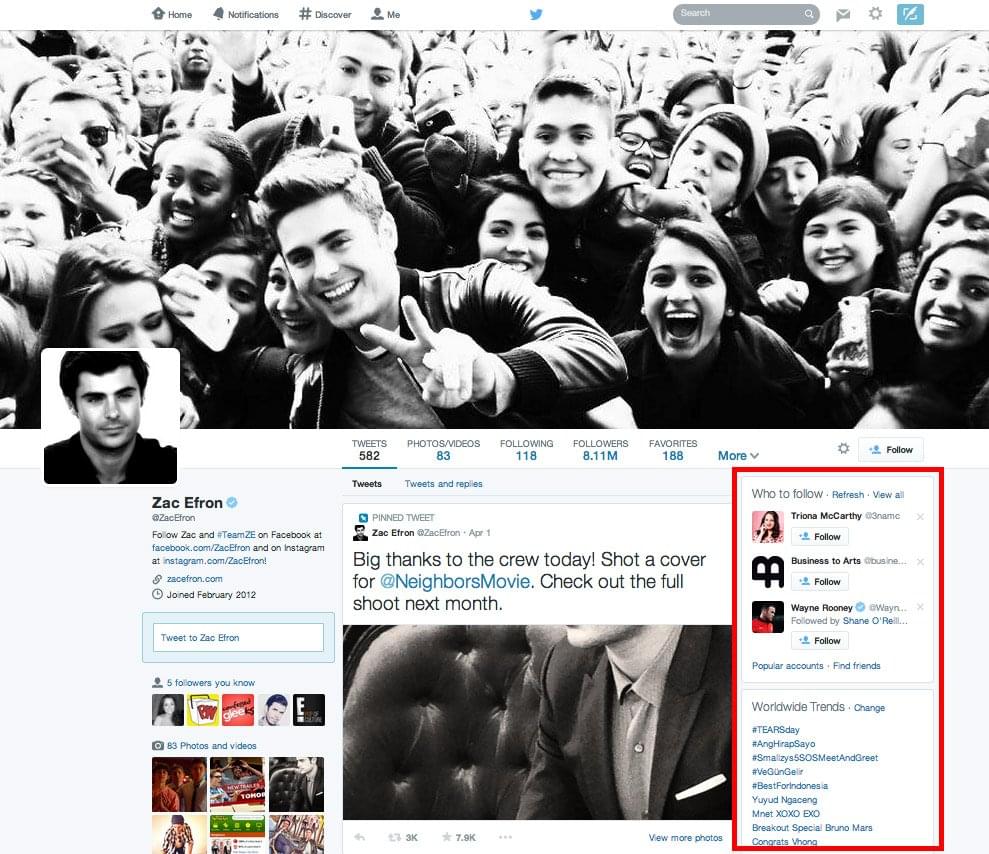 Tweets that have received more engagement in the form of replies, retweets and favourites, will now appear slightly larger in your tweet stream, allowing to find your best content more easily. This will be quite a departure from Twitter's signature look.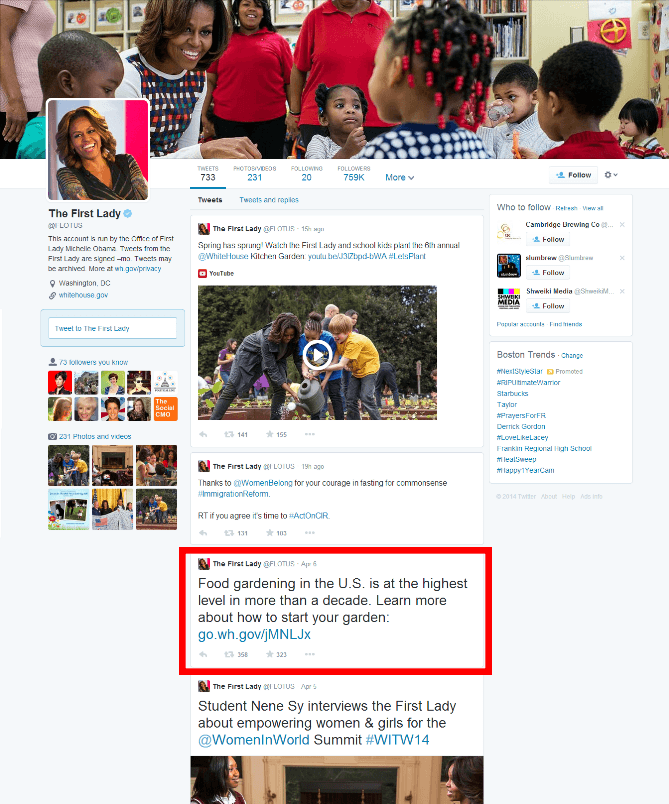 Much like you can do with your status updates on your LinkedIn Company Page, Twitter is now letting you pin one of your tweets to the top of your page, so it's "easy for your followers to see what you're all about".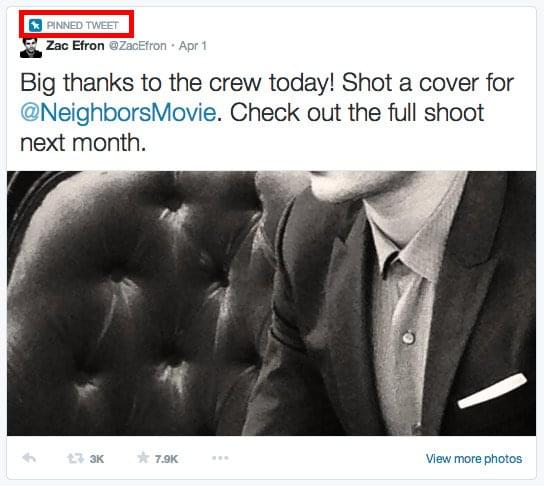 You now also have the ability to choose which timeline you wish to view when checking out other people's profiles. Select from 3 options:
Tweets
Tweets with photos/videos
Tweets and Replies
What Do the Experts Think?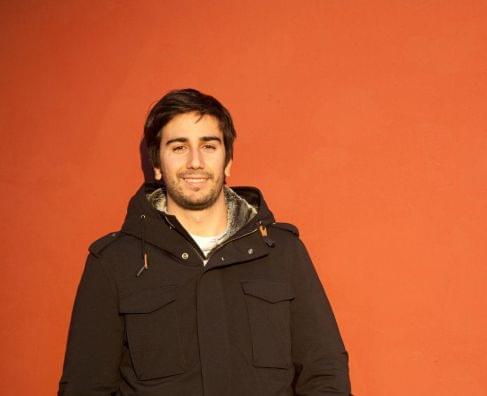 SocialBro's founder and CEO, Javier Burón, believes the update is just the latest step in the "Facebookification" of Twitter and is in line with the rumour that Twitter is about to "introduce photo tagging and phase out hashtags" and begin to "remove artificial barriers and make Twitter more accessible as it seeks to sign up new users". Burón believes "the ability to pin top tweets to the top of your page is good news" and that the new update "underlines the importance of including media in your updates".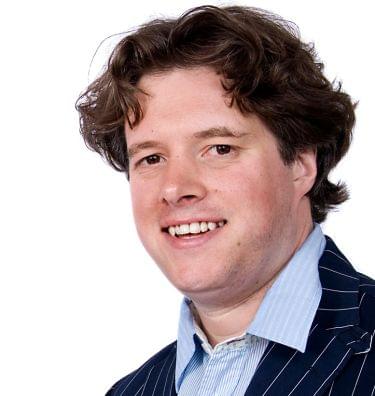 BirdSong's creator, Jamie Riddell, believes the developments "are clear indications of Twitter's move towards 'stickiness'" i.e. retaining users, and that the latest updates are "a firm move away from the 140 characters to a more engaging 'multimedia' experiences that encourages the user to dwell longer on Twitter".
What Do the Public Think?
The following, are a selection of tweets that began using the hashtags #newprofiles and #newtwitter to express their opinion on the profile changes:
I want to follow people based on what they say, so for me, the huge top photo is a waste of space. #newprofiles

'¬€ Ana (@Severnjaca) April 10, 2014
Dear @Twitter, please don't try to be Facebook. We love you just the way you are! #newprofiles

'¬€ Ana Paula C. Viegas (@anapviegas) April 8, 2014
New twitter design is here. Not sure how I feel about this yet. #newprofiles https://t.co/oNWPPvjcsO

'¬€ Kyle Seth Gray (@kylesethgray) April 8, 2014
new twitter is Gorgeous #newtwitter @twitter pic.twitter.com/yJjcfJ9DsM

'¬€ Jacob Binnie (@jacobbinnie) April 10, 2014
The #NewTwitter looks sick. Can't wait to play around with it once it's fully rolled out. #Geek

'¬€ Ryan (@PauseTheMoment) April 10, 2014
From a recruitment perspective however, there's now more of an emphasis on photos and content cards – this is great news for Recruiters everywhere as job spec content cards become more prominent.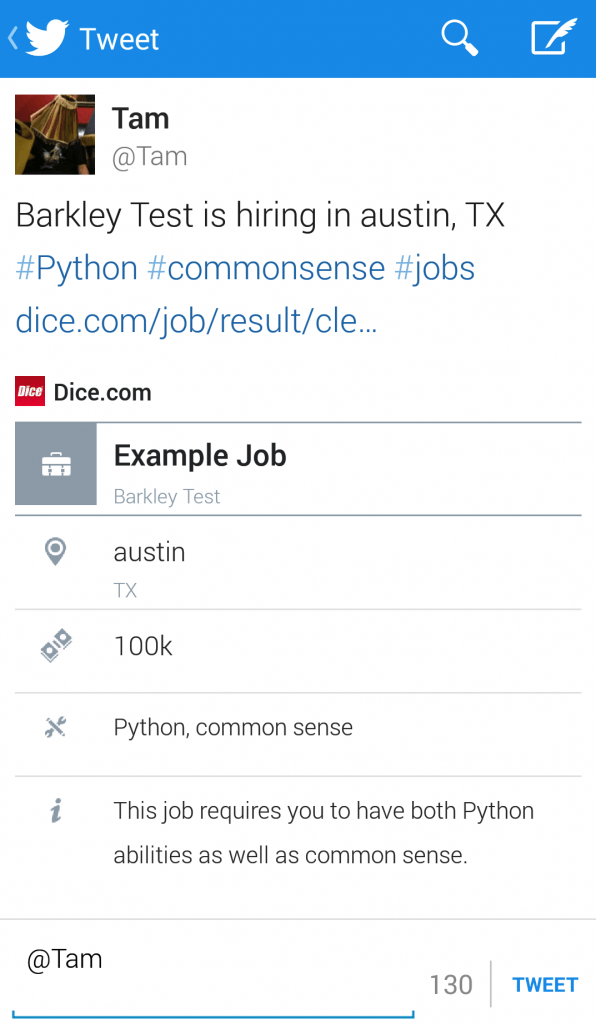 The new look should make it easier to brand yourself on Twitter, or as Manning Gottlieb OMB's head of social media, Tim Pitchard, put it, the "opportunity to shape [your] presence" online – pinning tweets and having your best tweets appear larger will instantly give any potential candidates a real sense of who you are as a person and a recruiter, so you have an excellent chance to really develop your personal branding efforts. And finally, more filtering options should make it even easier to search for and find great, well respected candidates on Twitter.
If you haven't received the new layout just yet check out the following celebrity pages, for a sneak peak and a nose around the new layout: @zacefron, @flotus and @kerrywashington. No changes have been announced for the site's mobile offering, but we'll wait and see what happens there.
What do you think of the new layout? Is it far too much like Facebook for your liking? How do you think the changes will affect things like your personal branding and social sourcing efforts? let us know in the comments below or tweet us using at @socialtalent with the hashtag #socialtalent.
Find out how the likes of IBM, IKEA and Siemens
drive hiring excellence with SocialTalent
---