Keep up with the latest hiring trends!
Recruiting in India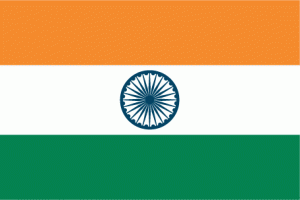 India is the largest recruitment market in the world, and with 1.17 billion people and growing (expected to surpass China by 2025), is the biggest threat to market competitiveness for all service economies. Not only is India experiencing huge economic growth but its emerging middle class are graduating from university with highly sought after technical skills in numbers the world has never seen. More than 65% of the population is below the age of 35. In 2008, over 3.5 million people graduated from University alone, and this figure has only grown over the last 4 years. India really is the elephant in the room.
So how does one recruit in India?

Well – let's look at the current trends in India. India's infrastructural framework is skipping that of the US and most of Europe and heading straight for 4G internet connectivity, so more and more Indians are having access to the internet and are generally using mobile devices more than in Europe.

This emerging middle class have joined social networks in their droves. In just one year, India went from 19.9 million users on Facebook (Jan 24th 2011) to 43,498,000 today (Feb 9th 2012). That's a massive 218% increase in just one year. Emerging middle class professionals are joining LinkedIn to a huge extent also, overtaking the UK to become LinkedIn's second largest market, with 13.3 million members.

LinkedIn has now become the 8th most popular website in India, (probably its highest ranking in any location). Millions of Indians have also joined Twitter, and are reading blogs like nobody's business (Blogspot is the 6th most visited site in India).
Job boards are also popular, the main 4 all being in the top 100 most-visited sites (Naukri.com, Freelancer.com, Timesjobs.com and Monster India). Needless to say, if you're recruiting in India, you're going to find success using online campaigns.
Where does one recruit in India?
India, being so vast, has many huge cities and each of these have a wealth of sills to choose from.
The largest cities are:
Mumbai (State: Maharashtra) (13.8 million – 4th largest city in the world)
Delhi  (State: Delhi) (12.5 million)
Bangalore (State: Karnataka) (8.4 million)
Kolkata (State: West Bengal) (5.1 million)
Chennai (State: Tamil Nadu) (4.6 million)
What does one recruit for in India?
Maharashtra (incorporating Mumbai): This is the second-most populous region in India, and with Mumbai as its capital, it's become the financial capital of India. 160,000 people graduate every year from Maharashtra universities. Mumbai has the largest GDP in India, it accounts for 40% of India's foreign trade, and hosts the majority of India's financial and banking industry. Core skills found in this region are accounting, banking and finance, IT outsourcing and consulting. Top employers like CapGemini (the old consulting arm of Ernst & Young) have over 25,000 employees, Tata Group (20,000 Mumbai employees), Mahindra Group, State Bank of India and others contribute to a huge hive of services-led jobs in this region.
Tamil Nadu (incorporating Chennai): The region of Tamil Nadu is the most urbanized state with the highest number of business enterprises, and the 3rd largest economy in India. Electronics manufacturers such as Nokia, Flextronics, Motorola, Sony-Ericsson, Foxconn, Samsung, Cisco, Moser Baer and Dell are all present here. It's also the second largest exporter of Software in India (behind Bangalore), with companies such as Infosys, Wipro, Tata, Verizon, HP, Amazon, Paypal, IBM, Accenure, Computer Sciences, Cognizant, Plaris and Syamntec all have bases here. Chennai is also known as the Detroit of India for its sizeable automobile industry. Chennai is one of the fastest growing cities in the world. Ericsson, Alcatel-Lucent, Pfizer and Dow Chemicals all have significant R&D operations in the city. A number of major banks operate back-office operations in the city such as World Bank, Standard Chartered and Citibank.
Delhi (incorporating Capital City of India New Delhi) – this is the consumer-goods manufacturers home, with huge factories and production centers based here. Global FMCG and other consumer goods companies have bases here, from General Motors and Catarpillar to Siemens and Bosch.
Karnataka, (incorporating Bangalore) is a huge urban hub with some of the largest IT sector in India and the largest exporter of software. One third of India's IT exports come from Bangalore, and is the home to Google, IBM, Hewlett-Packard, Yahoo, Oracle, Microsoft, Cisco, Intel and Dell.
This is a word-cloud of the top skills that Indian LinkedIn users have in their profile, which gives you a nice quick overview of India's professional industry as a whole: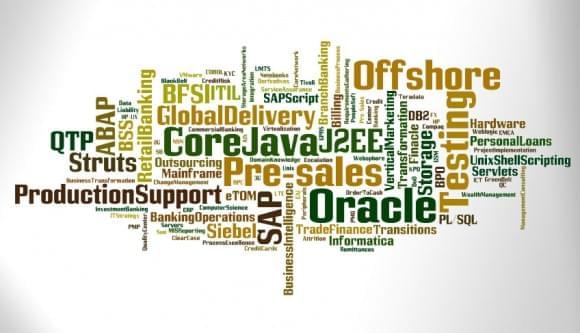 Who are the recruiters in India?
We can divide this in to two sections: the in-house recruiters and the agencies.
The top In-house recruitment teams look a little like this: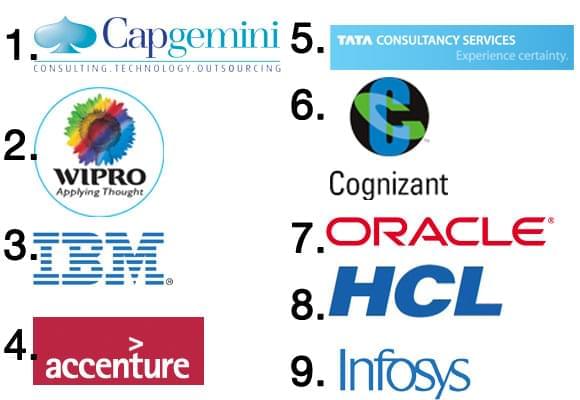 And the top agencies look like this: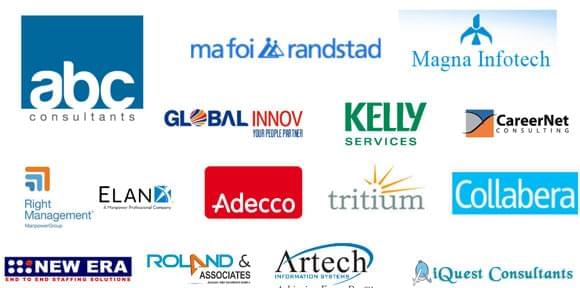 If you'd like to learn more about recruiting in India, watch our 30 minute webinar which we put out yesterday on Recruitment in India.
Also, as there are so few statistics available on social networks in India, if you have any you'd like to share, please do so in the comments.
Find out how the likes of IBM, IKEA and Siemens
drive hiring excellence with SocialTalent
---